Clay and Dough crafts are always interesting, I love working with clay & dough. I used to make Homemade dough for my crafts, You may remember my recipe for the homemade dough. Homemade clay/dough is usually soft and easy to work with instead of polymer clay. I had experience working with both. Today I will be sharing one of my craft fail experience which I hope will not be be boring you. So have a look at what I have done recently, A craft fail with polymer clay!
A Craft Fail with Polymer Clay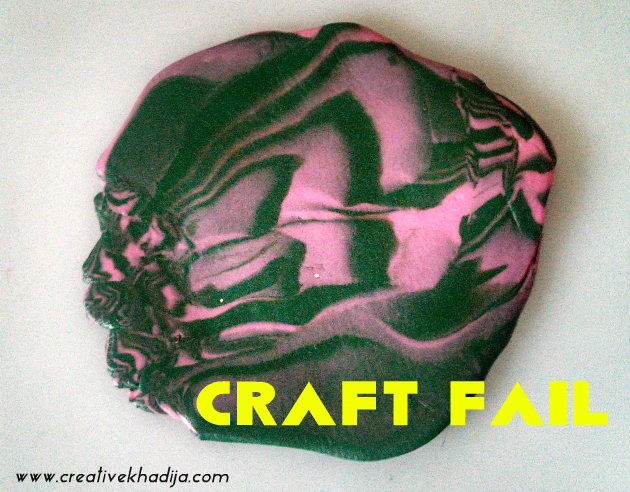 I am into lots of craft failing, You can never guess, Right? But seriously, every crafter is in this game of doing perfect sometimes and on the other hand making blunders with crafts. You have to believe friends :) You can see my other craft fails too. Craft fails are sometimes those which we never expect. So here it is a different thing which I haven't expected while working with clay/dough.
I selected two colors, a dark tone & a lighter one. I wanted to make a marbling effect here & believe me I tried my best, I am not sure where I commit a mistake! haha, Let's see..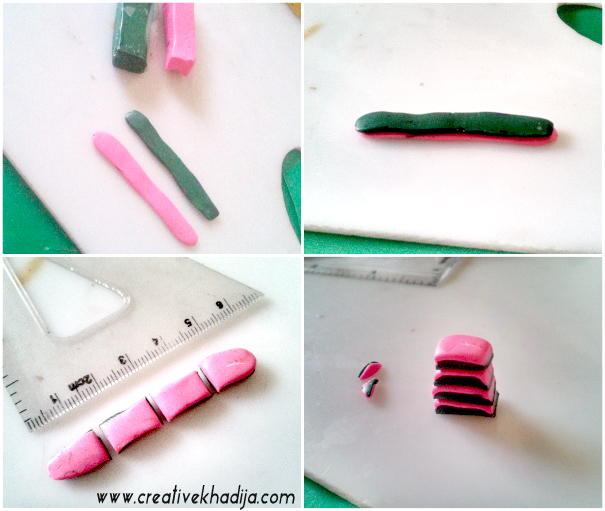 I cut two pieces of polymer clay, pink & green. Rolled these & pressed these to make a 5 inches long strip shape. I put both strips together &  then I cut the strip into pieces.
I put every piece together & I notice it was going to be something cute… (this was a misconception actually..hehe)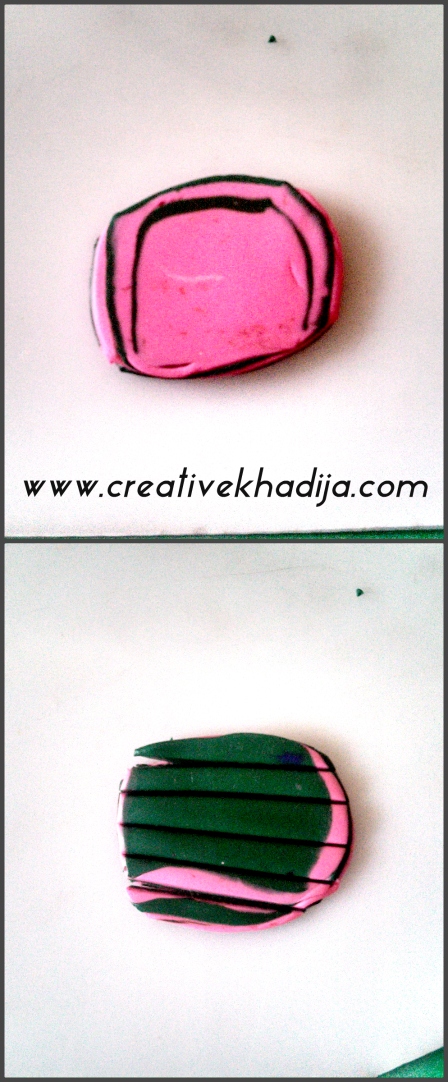 Pressed the little heap & this is what I saw, no cool texture is here :(
I turned its other side & that was dark, So another idea jumped into my mind, I cut it again. Just to see may be some more design is here!
But nothing special here.. it was even worse.. I was speechless..hahaha
I rolled the polymer clay again & made a ball. Relax! But I will be trying this again. OK!!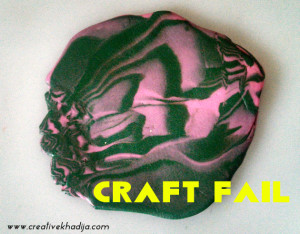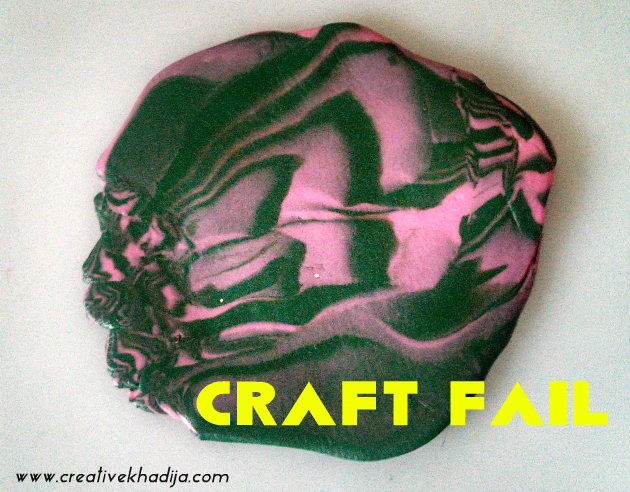 Reason Behind This Craft Fail :
I have made marbling effect with dough in past, But it was the first time when I tried marbling with clay. And the reason is the hardness of the clay. Homemade dough is soft than clay & textures can easily visible when we work with it. But clay is thick & hard usually. It was not mixing well & marbling effect was not coming. So it was a craft fail with polymer clay.
Conclusion : Clay was expired. It was very hard. My thumb was having tough time while mixing the clay. Always get fresh products.
I always love working with dough-clay crafts. They look cute & unique. You can have a look at my previous dough crafts tutorials. I hope you will like these too.
If you want to buy my homemade dough, or any of my dough crafts or accessories, You can shop my products HERE. I am shipping worldwide.
Have a great day friends :)
Khadija