DIY
Customized Clay Ring Making
Clay & dough crafts are always fun to try. Have you ever tried making something with clay or dough? Making things with clay & dough actually takes time but the end product is always unique. A few years back when I had enough time to work on these time taking crafty thingies, I used to make & share clay & dough crafts with my dear readers. Do you remember my homemade dough creations? I have shared a customised clay ring making in past too.
Today I am going to share a customized ring made out of clay. One of my customer shared picture of a designer handcrafted ring but that was too expensive, So she asked me if I can make a customized version of the same ring for her. I agree & tried it finally. Have a look what I have done!
Customized Clay Ring Making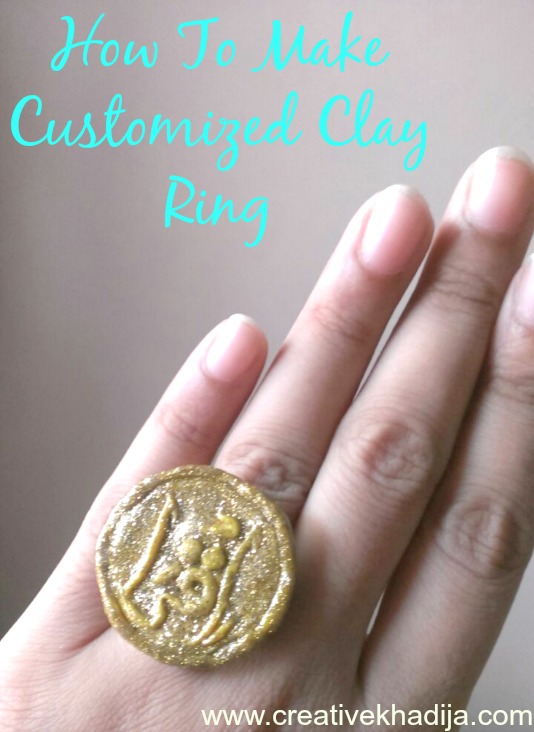 A customized clay ring, with glitter topping & sealed with mod podge dimensional magic. Looks good? Let's have a look at this customized clay ring making.
Supplies you will need :
Clay or dough
Cutter
Glitter
Ring base
Mod Podge DM
Adhesive glue
Process :
I cut a small piece of yellow color clay & make it round in a coin size approximately. Then I design it with the word "IQRA" which is the first word of Revelation of Holy Quran, means "Read". The very first word of Holy Quran tells us the importance of Education simply.
So I design the Arabic word IQRA on the ring. Let's see.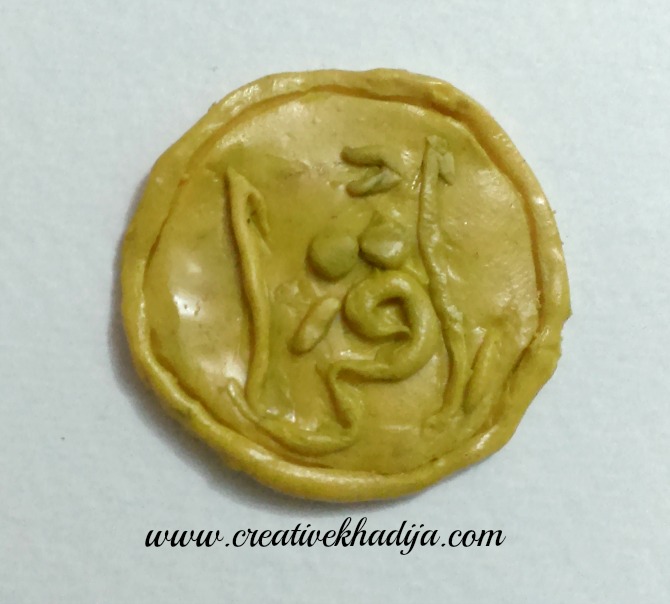 It wasn't an easy job to do, Took almost more than 2 hours to complete this ring.
As I am sharing my work tutorials live sometimes on my Snapchat & InstaStory, So this project was also one of those which I have shared with my readers & followers there. I am glad to get quick response of my readers there! I haven't got some perfect clicks of the tutorial, But I have saved some from the snapchat story! So sharing here. I hope you will like it.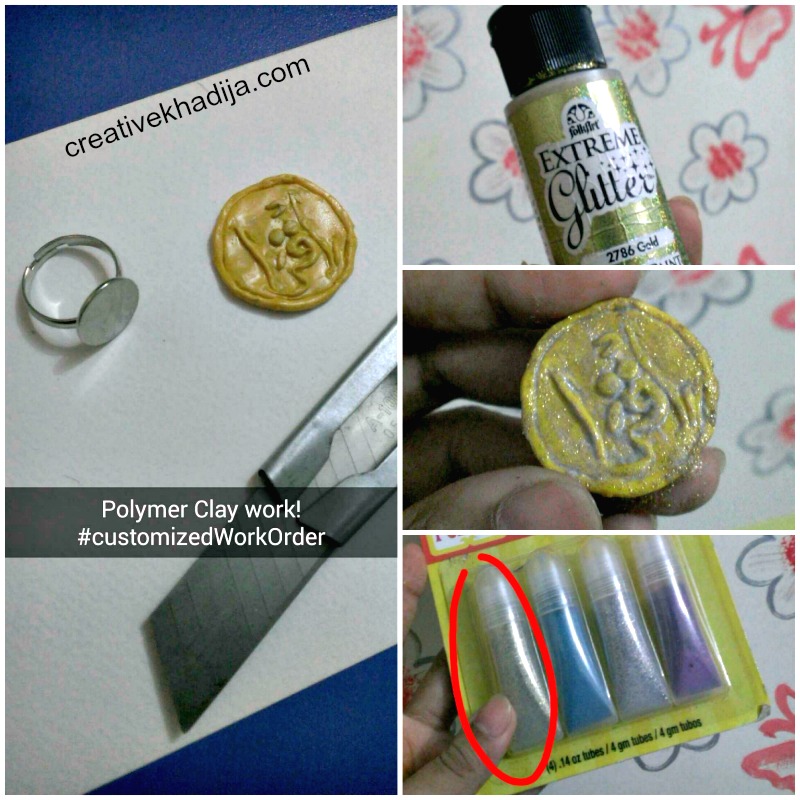 Important ** After completing the design on clay piece, I bake it in microwave oven for almost one minutes on medium heat. Be careful here, Do not overheat or do not less than 1 minutes. If you will overheat, This might get bubbles in it & ruin your product. If you will heat it less, This will turn into a rubber kind of piece, So bake it properly. Until it gets hard like a piece of stone!
Next I cover it with glitter glue but that wasn't enough so I dust some more shimmer on it.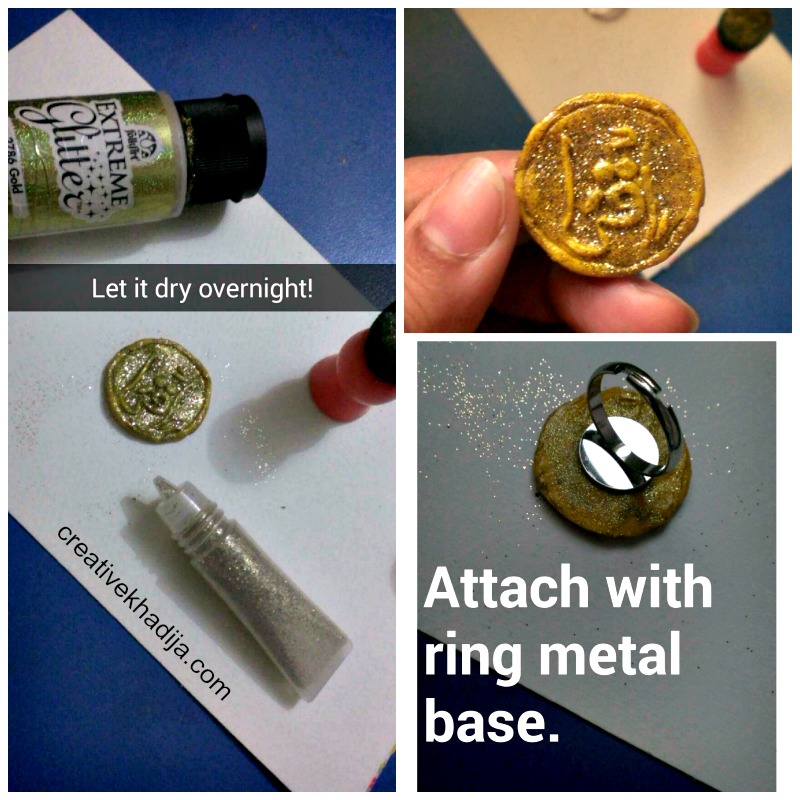 Glitter glue will take a couple hours to dry completely. So I leave it overnight & the next day it was completely shining with gold glitter. Then I attach the clay piece with ring base. You can use any adhesive transparent glue for this. I used E600 for this. You can use Elfy too.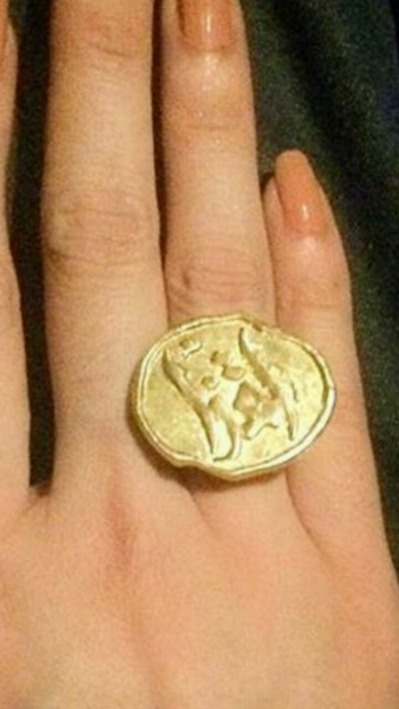 This is the designer version of the ring which my client ask me to customize according to her choice. I didn't copied this but made a similar variation by customization.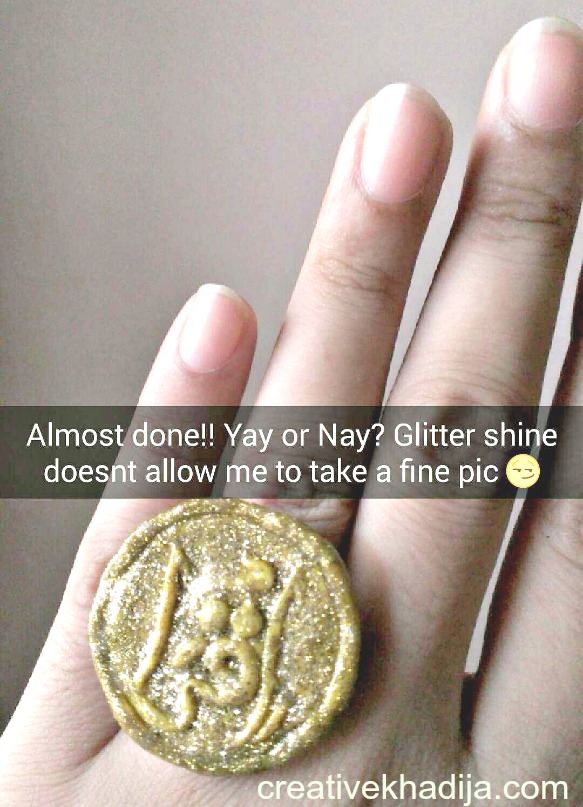 I cover it with Mod Podge DM. It's sealed now. looks good?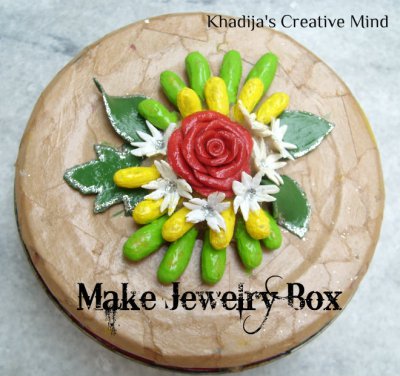 Decoupaged Jewelry Box with Dough flowers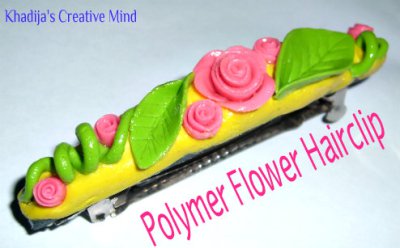 Dough Embellished Hair Clip DIY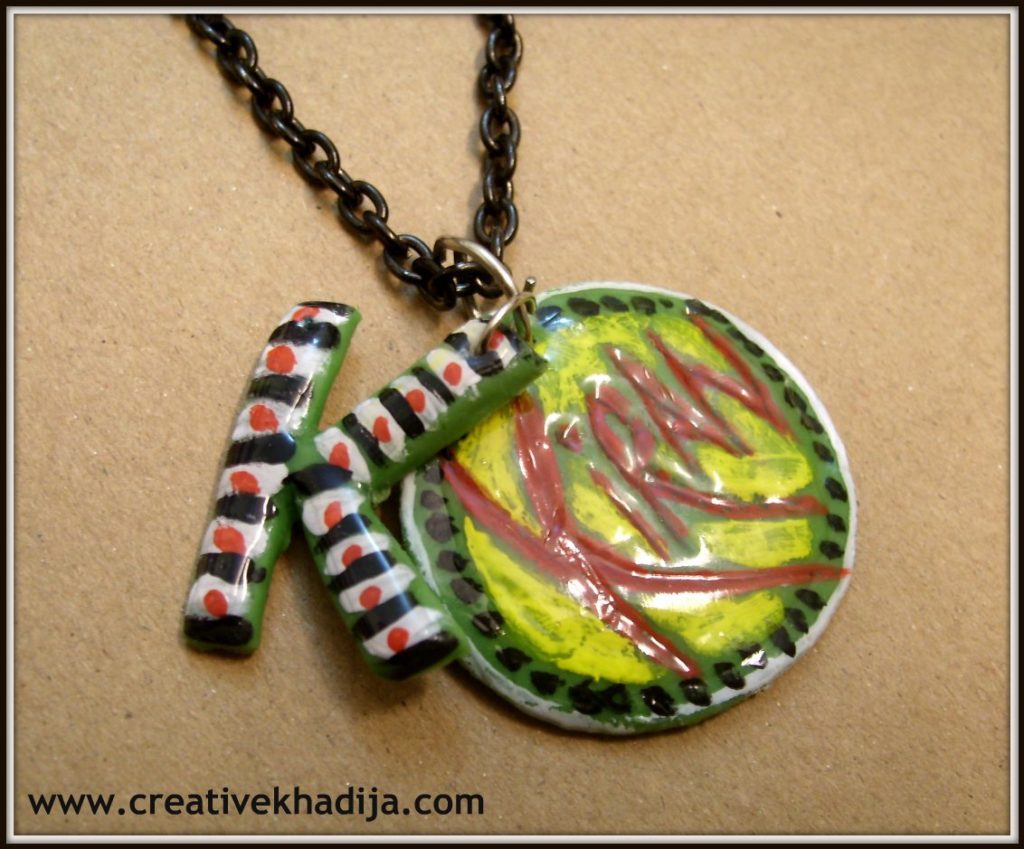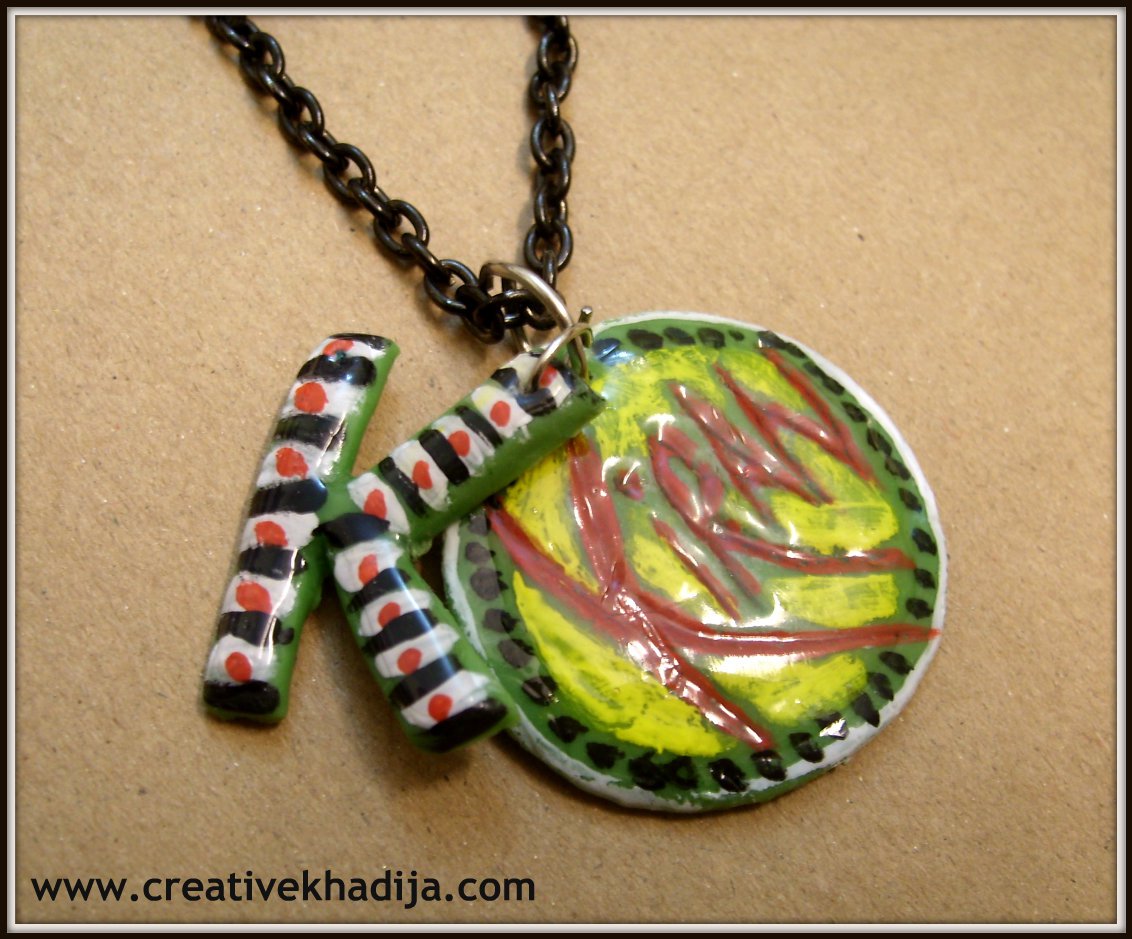 Handmade Dough Name Pendant Tutorial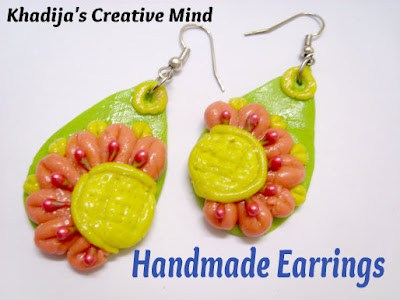 I hope you will enjoy checking archives of my work. If any question or suggestion, feel free to drop the comment. I love hearing from you friends! Be sure to give feedback. If you want to buy handcrafted & customized accessory made out of dough/clay, feel free to contact.
Have a great weekend ~
Thank You.
Khadija