DIY
Polaroid Prints Wall Art In my Craftroom
In my previous article, I share some random updates about my craftroom walls. Remember? Then I sent my paintings to the shop near by where the artist framed these pretty well in black thin frame. I choose a plain black frame because it suits more with the colors of my paintings. My painting theme is Ajrak inspired. I paint these during my fashion design studies, When I were having a project in which I screen printed some roman blinds with ajrak motifs.. I wonder how missed sharing those screen printed window blinds with my readers.
Today I am going to share my craftroom wall decorated with some framed wall arts. I hope you will enjoy seeing this update.
Polaroid Prints Wall Art In my Craftroom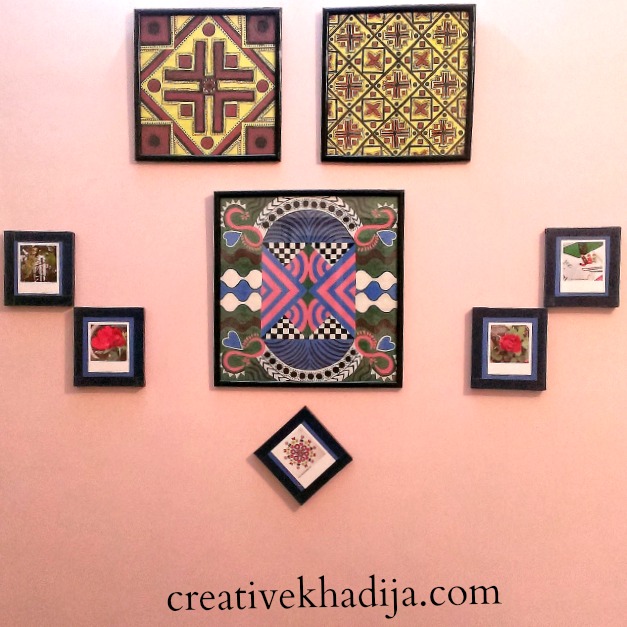 As the frames came from the carpenter's shop, I hang these on the wall with the help of my brother.  We used some nails & put these accordingly. The small frames you can see here are with some Polaroid prints. I am an instagram addict. Remember once I got Polaroid prints from Russia? I decorated these Polaroid prints on my craftroom wall last year. You can check HERE.
The small photo frames with my instagram polaroid prints are actually made by me! SERIOUSLY!! I would love to share this mystery kinda DIY with you in my next blog post. Are you ready for the next article?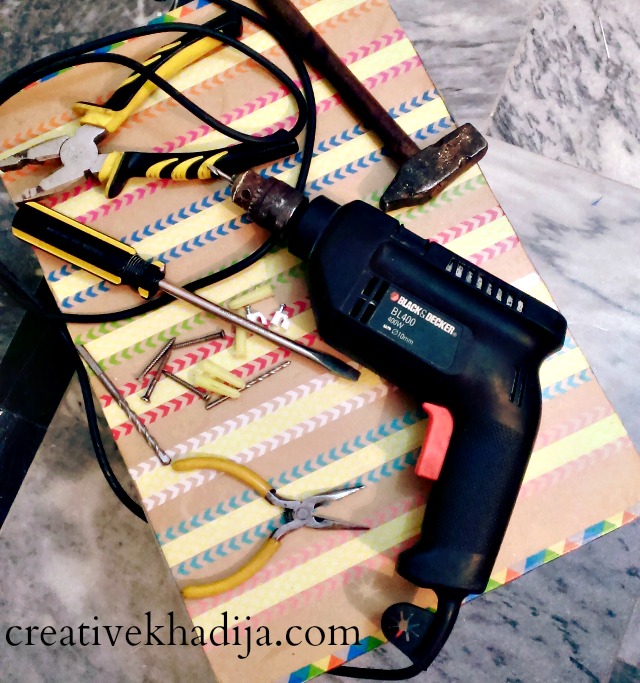 Do you recognize this table? Yes, this is the same reused table which I decorated with washi tapes. You can see the Tutorial of this washi tape designed table
When I saw my brother is placing some tools on my dear decoupaged table, I was feeling like Oops! but it's okay. haha. I know every crafter have this "Oops" inside while their art piece is in use or misuse.
In my next article I will be sharing the tutorial on how you can make these tiny tiles wall art for putting some Polaroid prints or may be some drawings or small sketches by you! Would you like to see how I have done it?
Stay tuned for the next article. Don't forget to subscribe Creative Khadija Blog for getting regular weekly updates by me. Be a part of my creative team of 4,800 email subscribers. You amazing people!!

I hope you enjoyed my Polaroid Prints Wall Art of my Craftroom. Feel free to share if any suggestion or question in your mind :)
Have a look at my other wall arts DIY HERE.
Have a blessed day friends!
Khadija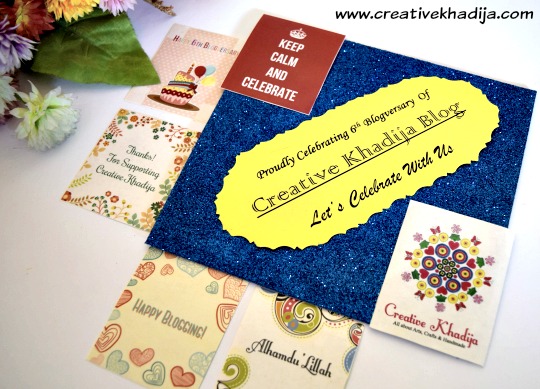 P.S – Be sure to Enter my 6th Blogversary Giveaway HERE