Hey Everyone,
I hope you are enjoying the weather change! Alhamdulillah it is a very beautiful weather these days. I am updating some random updates about my blog & work these days. I also wanted to share some updates from my craftroom new design but the article was pending for a couple weeks. So here today it's gonna live finally! I hope you will like seeing tiny bits of New Design Updates from my Craftroom.
New Design Updates from my Craftroom
I was planning to paint the craftroom walls as the paint on one wall was chipped a little. On the other hand, I used to paste my crafty thingies on the walls usually. You might remember once I pasted crepe paper flowers on the wall with the digit 5. OMG the digit 6 is almost here. I mean that 5 was for Creative khadija Blog's 5th blogversary & 6th blogversary is almost here! WOW.. I am so excited for that. But this time I will not be pasting anything on the wall as it's newly painted. Phew..Haha
Anyways, Have a look at the before image!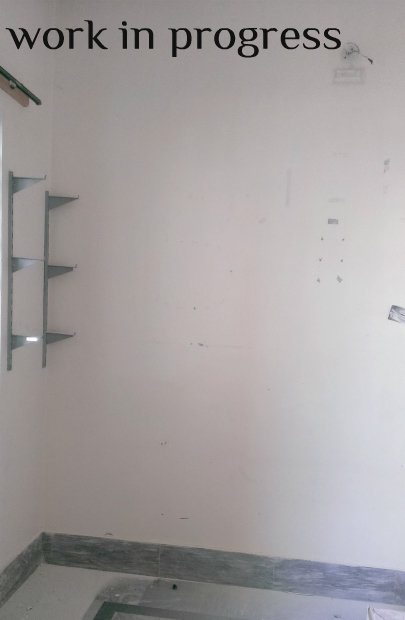 I know, I know. What a dirty wall, you can spot many spots there! Right? So it's time to change! Yeah..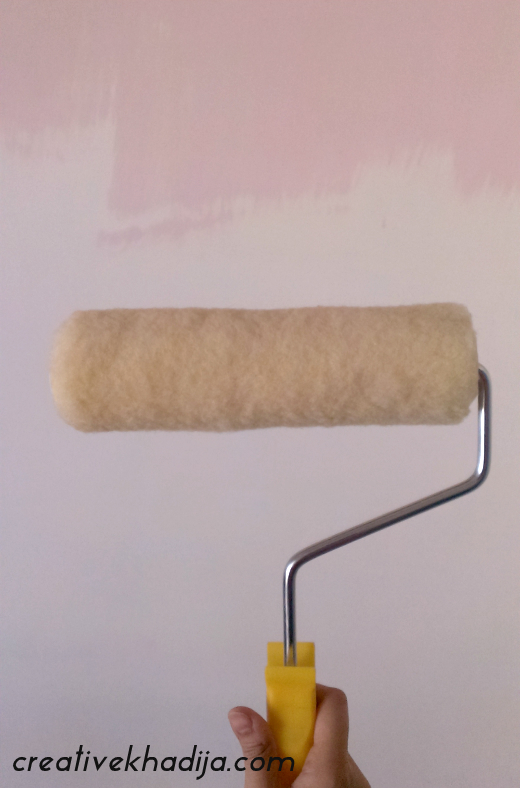 To be very honest, I was not painting the wall. I was just posing by holding this. haha. I love painting free hand with motifs, designs, graffiti etc, But professionally working smoothly on a plain wall was not my job. So the painter did it well.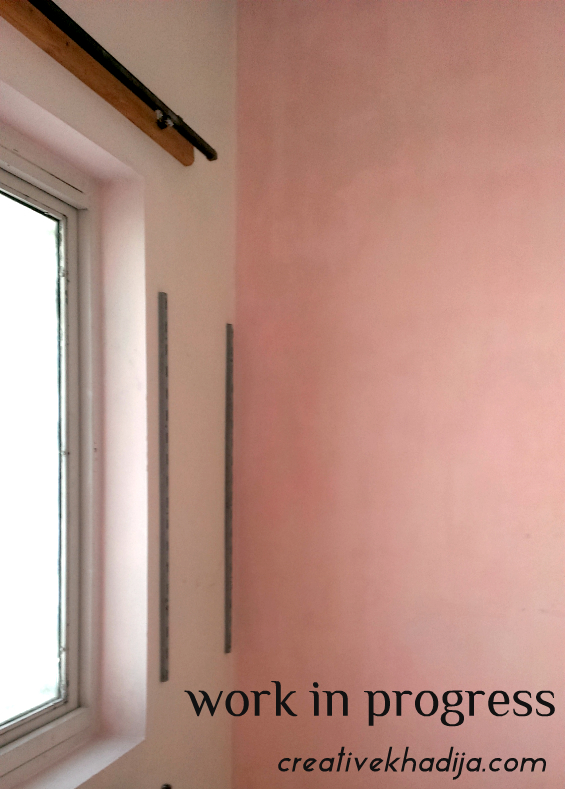 Here is it the light pink color done. It was rose pink shade which gets more dim when dried. Here it's not dried actually. Whoops, I am not so happy with this dim shade, But as everyone at home is saying, it's not bad. So it's fine now!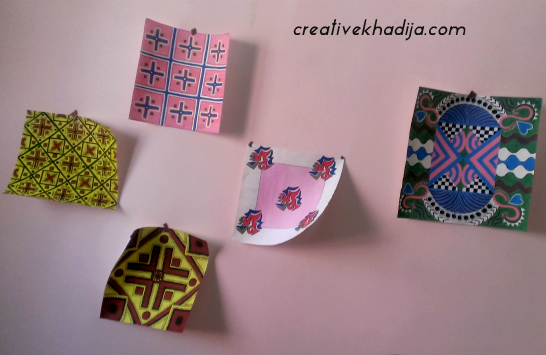 What I said above? I will not be pasting anything on the painted wall as I don't want to chip new paint. But see, I pasted some of my paintings & design work on the wall. Haha. Sorry but I have to do it. Because I was going to frame these but not sure how many I should frame & which one is looking more good with the wall. So as usual, I shared a snap story at my snapchat and asked my dear friends & followers. Everyone suggested according to their choice & it helped me a lot in choosing the perfect wall arts. Thanks All.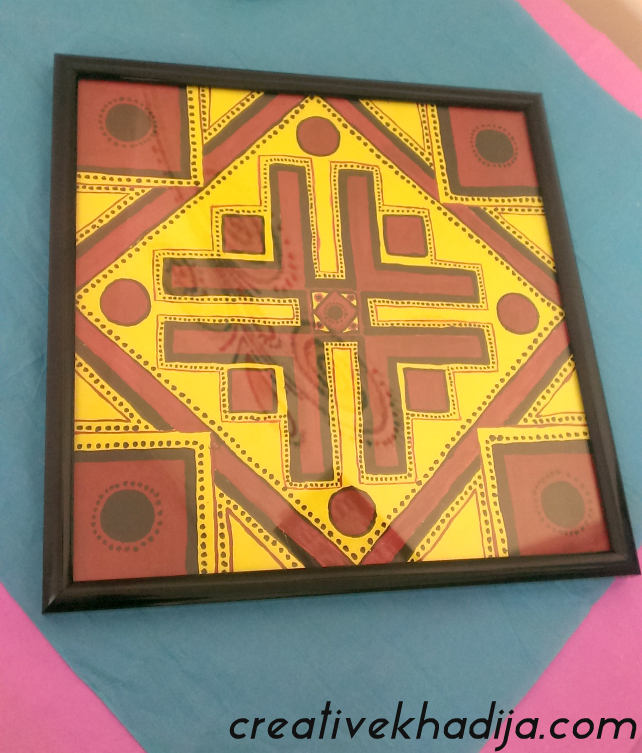 I painted three of them & hanging these on the wall. In the above pic, You can see reflection of my wall art as well? spotted or not??
I am done with the wall arts fixing. I am so happy everyone liked my paintings wall art. I painted these a few years back & seeing these still appreciated by others is the real fun! You can see details in THIS POST
I am planning to draw some motifs of the wall.. or may be some textures? Let's see.
You will see another part of this craftroom updates hopefully later this month. I am doing some more changes on walls. I don't know when I will stop experimenting there. Haha.
I have a busy schedule these days with several online tasks but I love working & the real happiness is earning through a job which is your hobby & passion! Don't you think so? I am so happy I have got the perfect job as a Blogger, Fashion Designer, Artist & Entrepreneur. I am glad to see my art work sales growing everyday by the grace of Almighty God. Alhamdulillah for everything. I am working on another big sales project these days for a Canadian client. So I am trying to schedule some of my blog posts & work as I am going more busy with that project. I will be sharing the sneak peek of that work may be later. Would you like to see?
I hope you enjoyed my today's random update! Stay tuned for more fun & ideas.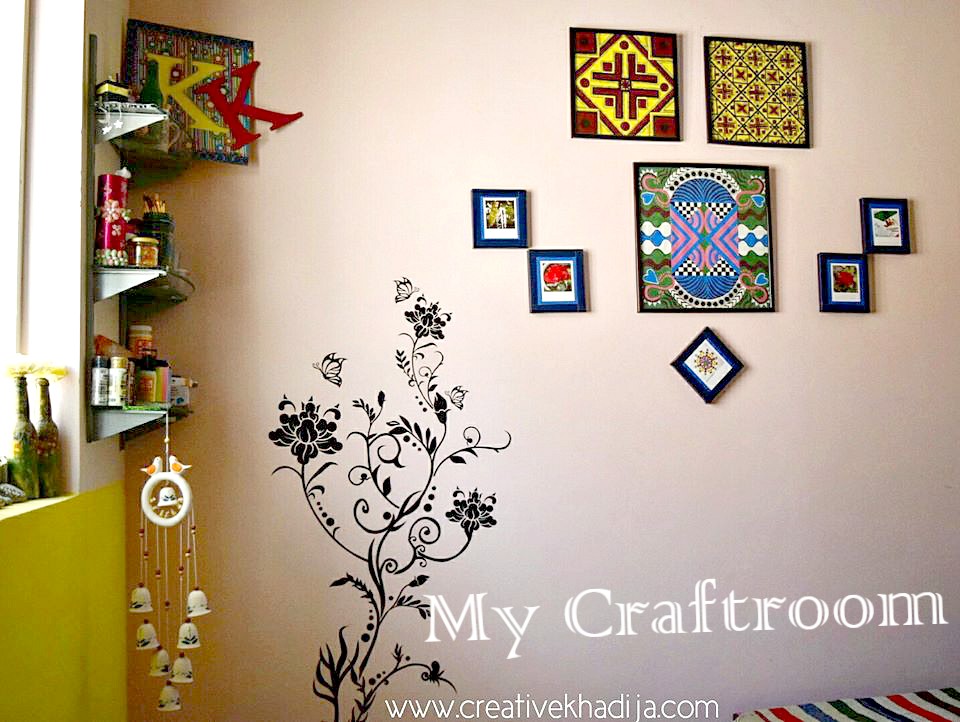 You can see more details about my craft space in the articles HERE
Have a great day!
Khadija ~