Jumma Mubarak everyone! Happy Friday. Today I am going to share an interesting book review! One of my blogger friend published a really beautiful book kind of journal a couple months back. She sent me a copy for review & it was really nice to get the colorful journal with great content & design. The journal name is Alhamdulillah For series. It's a Muslim's mini gratitude journal. #AlhamdulillahForSeries journal is designed for writing about thing you are thankful for. Inside the journal there are cute illustrations & designs.
Let's have a look at Ayeina's Gratitude Journal AlhamdulillahForSeries. I hope you will like it.
Ayeina Gratitude Journal Book Review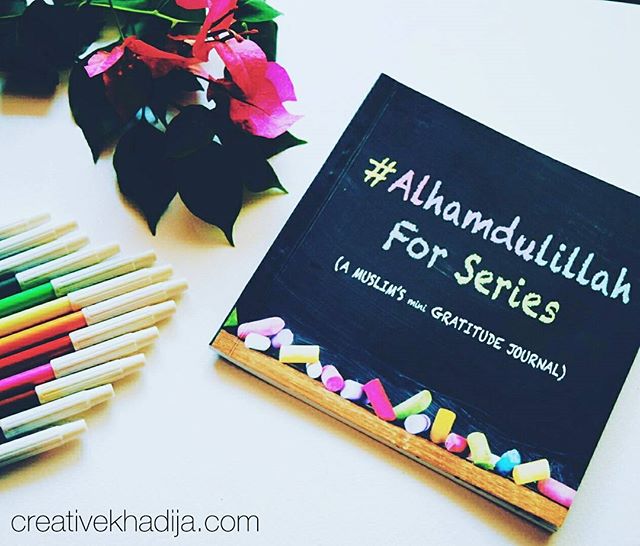 Isn't it cute? The cover is designed as a black board with colorful chalks. Let's WRITE :)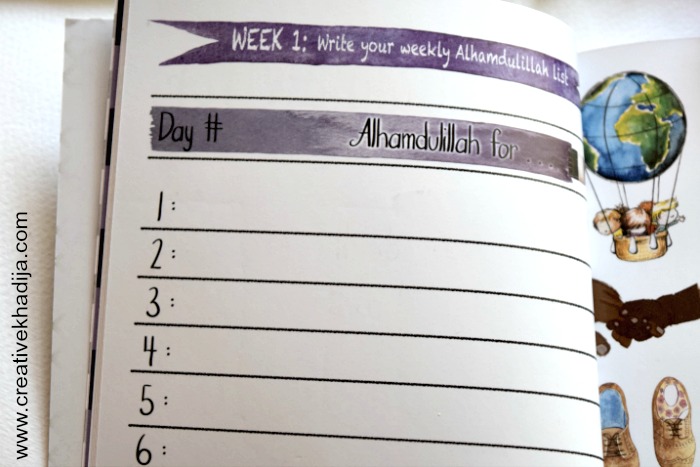 Inside the mini journal, There is space given for sharing your mind. For writing about things you are thankful for.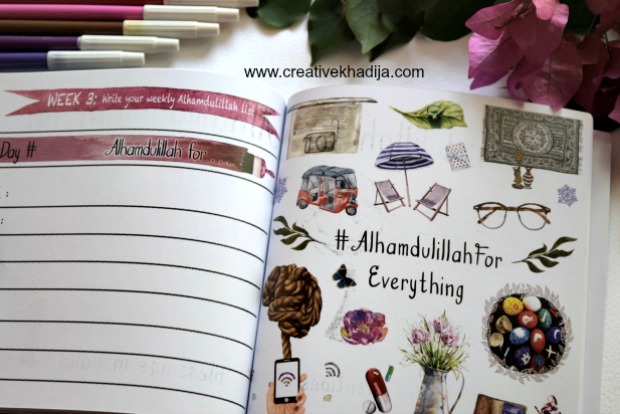 We have lots of blessings in our life, We can not even count all of them.  There are lots of big & small things we don't usually care, But if these things are no more, We will definitely be missing. This mini gratitude journal is saying it all.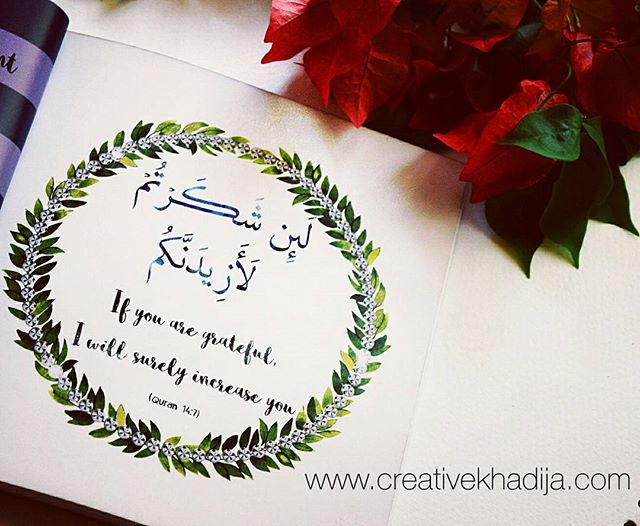 This Holy Verse of Quran is one of my favorite & I have a wall hanging in my room with this beautiful Verse. I was so happy to see this verse in this mini journal. It says, "If you are grateful, I will surely increase you" SubhanAllah. What a beautiful verse.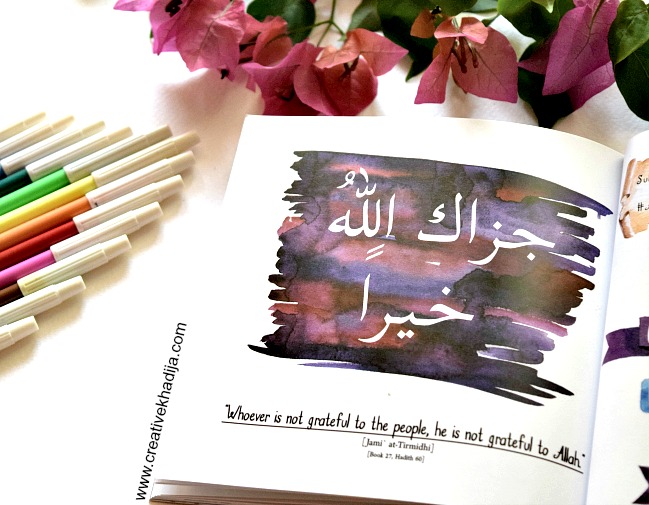 This beautiful Hadith of Prophet Muhammad (Peace Be Upon Him) is perfect MashaAllah. "Whoever is not grateful to the people, He is not grateful to Allah."
What are you grateful for the most? I am Thankful to everyone who is supporting me sincerely. I am lucky to have great family & friends. Alhamdulillah.
You need to get a copy of this beautiful journal & see what beautiful designed content is inside. Order your copies HERE. I hope you will love it. Don't forget to be grateful for every little blessing you are usually taking for granted. I am sure you will be blessed more if you will be more thankful to Almighty for this.
Have a great Friday.
~ Khadija
P.S – This is a book review post & contains affiliate link. Thank you for your support.