DIY
How to nail art with washi tape-A fun Experiment
Alhamdulillah for a beautiful Rainy day here in Islamabad. What a perfect weekend after a hot & humid couple of days! What are your plans for the weekend? I hope you will be having a wonderful day with your family & friends.
Washi tape crafts are just fun. I tried one nail art with washi tape recently. I like experimenting with different types of nail arts. Its not just nail colors and brushes. If you are one of my regular reader, you might remember when I tried mod podge sparkle on my nails. That was a weird experiment but a cool idea for a crafter. I still remember that article was shared and featured a lot of times at several blogs.
Today I am going to share something more interesting. Have you ever tried using washi tapes on your nails? I know there are lots of thin and perfect nail stickers available in the market but here the issue is not applying those regular nail stickers. As a crafter and a creative person, I try to use ordinary crafty things in a different way! With a new style & no matter if it is weird way to work with. So here it is I am going to share another fun and unusual project DIY nail art with washi tapes & nail lacquer. I hope my beauty fashionistas wont mind this funny idea. I bet my crafty fellas will enjoy this weird yet cool use of washitape.
Let's have a look at what I have done with my nails.
How to nail art with washi tape-A fun Experiment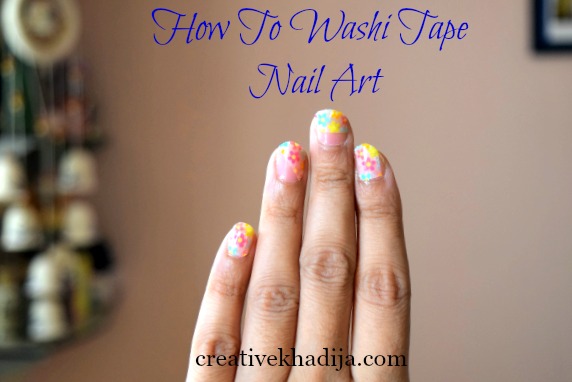 For trying this fun idea, You will need to have :
A  floral design washi tape & transparent nail polish. Thin tip small scissors. That's it.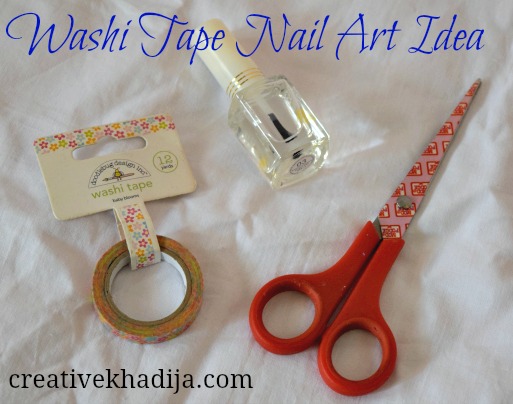 I simply applied the tapes on my nails & with scissors, I cut it carefully. Rub on & apply nail lacquer. Wait until it gets dry! Ta-Da. Its done. I choose a multi colored washi tape with small flowers on it, This can be perfect with several color dresses.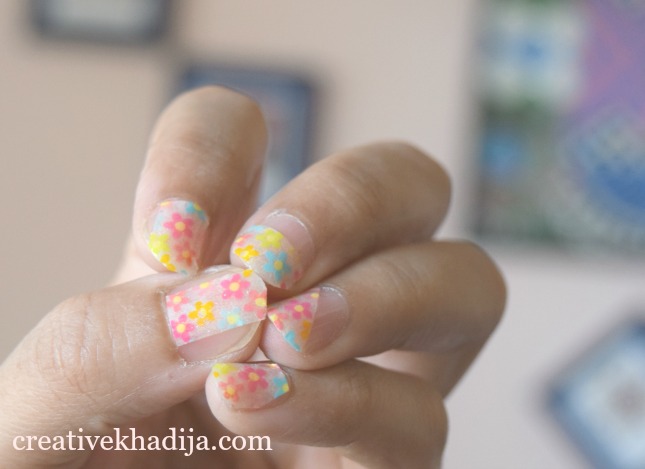 Isn't it fun? So what if you are not so equipped with lots of manicure tools & goodies, If you are a crafter, You can definitely find the thingies to decorate your nails in your craft space. Let's say another thing.. Do not feel envious to those whom dresser table & drawers are filled with beauty products. Create your style with your own creativity. Just sit calm & have fun.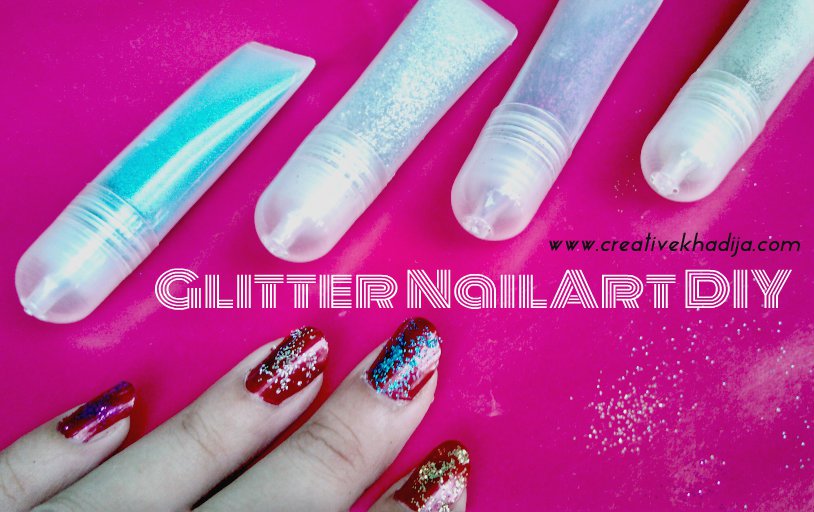 Glitter Nail art ideas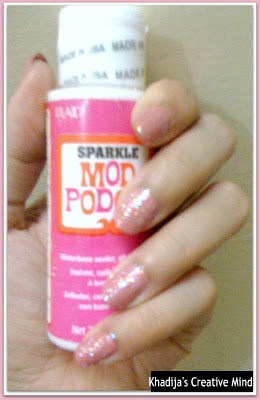 Have a look at my other weird nail art ideas with crafty goodies. I hope you will enjoy!
I hope you enjoyed the article. Dont forget to update me with your views. Stay connected. Be smart, be creative!
Thank You.
Khadija