In the last five years, e-commerce has become the prevalent mode of shopping. Owing to its availability and convenience, online shopping has made its mark on users. As the spread of internet has reached even the most remote areas, it has brought along with it the trend of online shopping. Almost all major retail stores now have a presence online. Be it for clothes, shoes, electronics, mobiles or any other item, e-stores have garnered trust among avid buyers.When it comes to shoes, there are many stores that offer attractive deals that make you want to buy those glittery heels or colorful pumps in an instant. However, you need to keep a few things in mind when buying shoes online.
How to Buy Ladies Fashion Footwear Online In Pakistan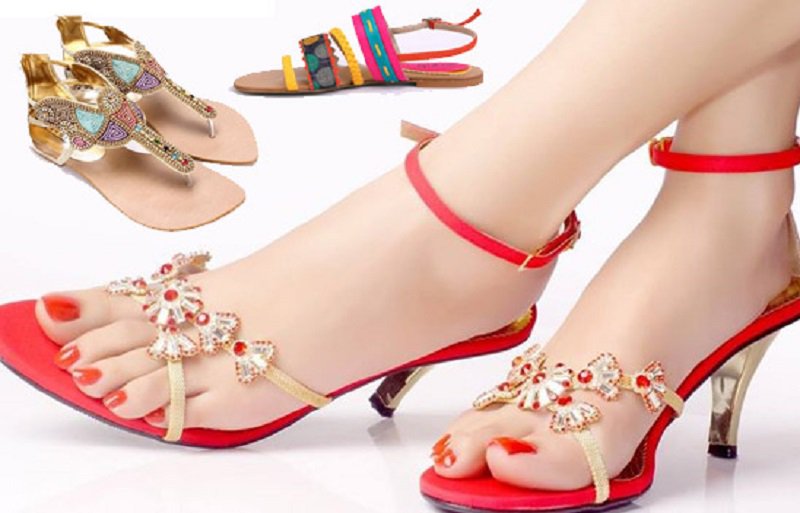 Firstly, you need to decide the kind of shoe you want to buy. Browsing through every page and changing your decision every minute is not the solution to finding the perfect shoe. Instead, plan ahead and organize your shoe search accordingly. Since online stores usually provide more variety than physical retail outlets, you can easily become confused when presented with a multitude of options. Narrowing down your choices will allow you to focus in a more organized manner. After you have decided if you want high heels, sandals, pumps, sneakers or boots, you can start looking at websites. There are many websites that feature shoes online in Pakistan. For example, Tambuk.pk showcases ladies shoes from the most renowned ladies shoes brands such as Metro, Stylo, Milli, Service and some other brands and that too with 7 days return policy. These websites have many famous sellers on board that have a plethora of designs for you to choose from. Once you select your shoes, ensure that its description fits your requirements. E-stores provide detailed overviews about their products, usually accompanied by high-quality pictures to give you a good idea about the product you are about to purchase. After you have assured yourself that a particular shoe is the one you want to buy, go ahead and click on 'Buy Now'. But before you do that, also check for any additional charges that websites might include in your purchase. Read their policies on Delivery and Returns and email them to ask about any queries that might arise. However, if you feel that you've got everything covered, go ahead and order online.
You don't have to wait for the shops to open their doors to let their customers in; as long as you have a laptop or a smartphone and functional internet connection, you can shop online any time of the day, and any day of the week. When you have such an easy and convenient way to shop for your shoes, what are you waiting for?
P.S – This post may contains sponsored links. Thank you for your support.