Guest Post
Spruce Up Your Afternoons with a Picturesque Porch Swing
Recently I was at a friend's place and she got this bright idea of us hanging out at the porch. Before this, the idea of porch swing had never crossed my mind before maybe because of how basic it looked and felt. But on this day, the idea couldn't just leave my head. I got the bright idea of setting up my own swing and capturing the best views. I had to make my own
As soon as I got home, I measured out the size of my porch. Of course you don't want a swing that takes out the entire space and since this is a DIY, you can make it as small or as big as the space you have available. While measuring out, you need to make sure that you have enough space about two feet or more left on either side so you can get that swing.
Spruce Up Your Afternoons with a Picturesque Porch Swing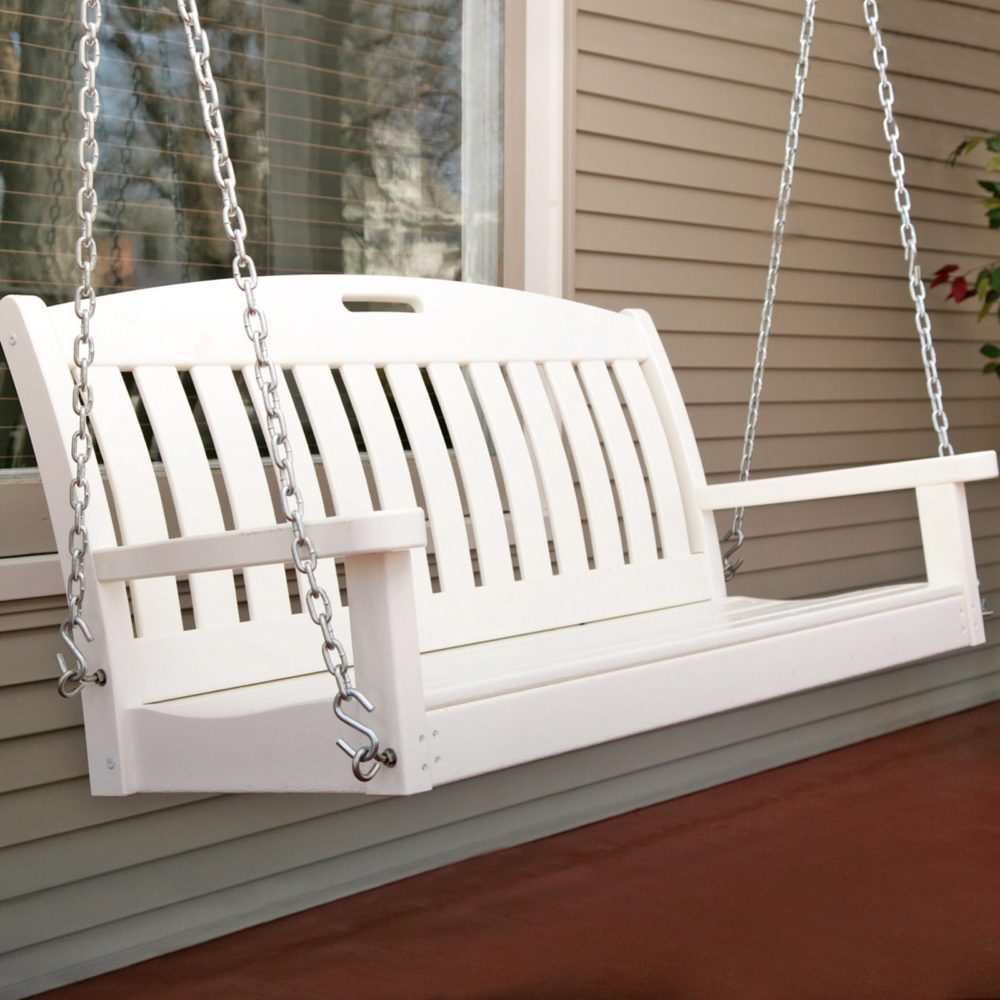 Materials :
Pick out your wood beam and because this is where you will bolt the hardware. I would advise you go for a 2'×6' wood beam that should be able to hold at least 500 pounds. After you have this in place, consider the view (it is very important!) while the lush green of the lawn is quite calming being in a location that allows for some fresh air will be a great plus.
With regard to the swing, you might want to do a little bit of digging to find the one that works best for you. Even though the function is the same, the design is usually different. I have come across designs that range from traditional wood resin to wicker and metal bound. There is also a plethora of colors and shapes to choose from.



Unless you don't mind having to go to the store multiple times to grab an item you missed, I suggest that you write everything down. Stainless steel, screw-in hooks, screws, eyebolts and S-hooks are the ones that you should not forget. You can also throw in some chain connectors and heavy duty chains (you will need about four of these) that are about 7 feet each. If you have a drill and bit kit make sure it is fully charged.
Get down to it.
Attaching the swing hooks is the science in the project. I had to take mine down a couple of times before I figured the best way to position the hooks. The hooks are best installed when they are at least 4" wider than the length of the swing. This way, the weight is distributed more evenly and the chains don't rub against each other. Also when drilling the holes, you need to use a drill bit that is one size smaller than the hooks so they stick when you drive them in.
Once the hooks are on, the rest is more of a cake walk. You just attach the chains. If you haven't done this before, most swing manufacturers will come with a manual to help with the direction. Make sure that all the chains are secure.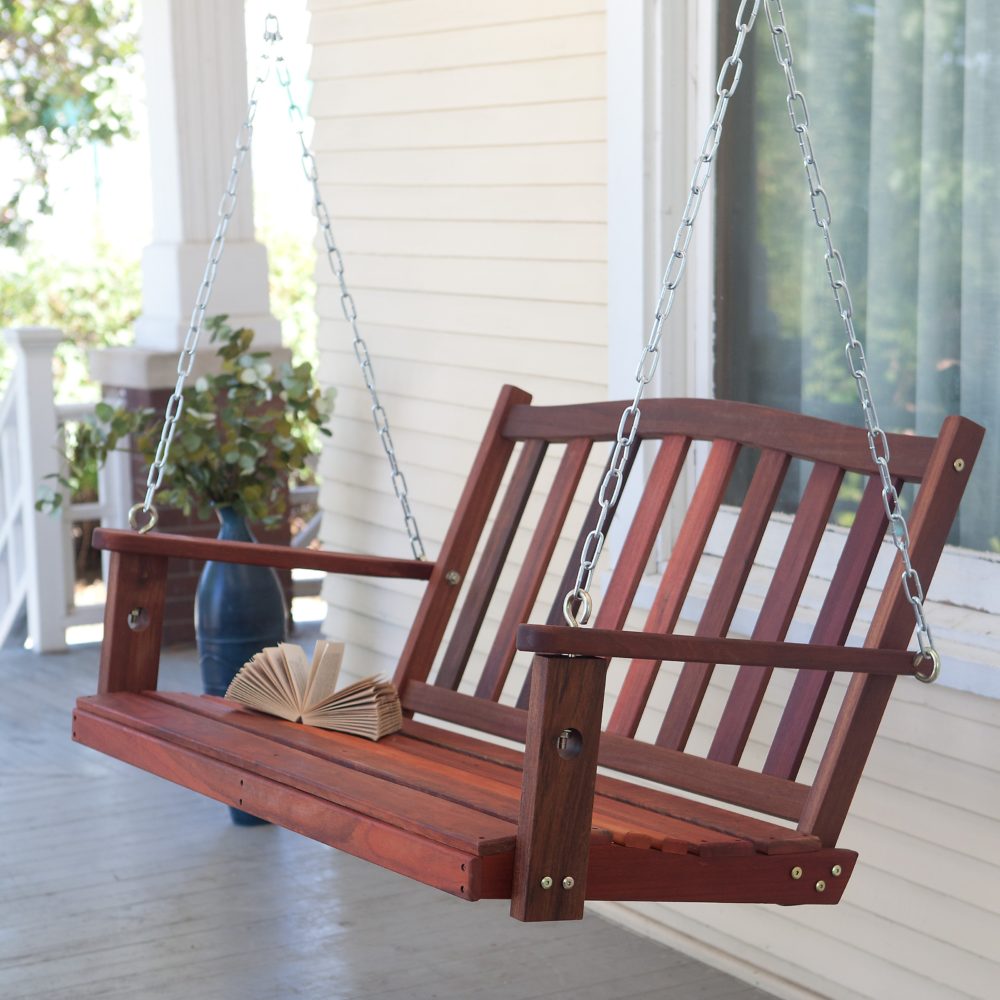 When all the chains are in place, you will need to ask a friend to help you hang the swing. Grab a ladder so adjusting the chains when the need arises is easier. For the best results I recommend the swing to be about 19" off the ground.
I noticed a neat trick at my friends place. She had used a wood router on the back rest of her swing to curve out some interesting shapes. I bet the shapes were designs from her kids. It is a great way to give your swing a personal touch and even involve your kids in the project. It is always fun.
If you happen to have a wood router, this is something you can easily do, you can also check out the best wood router if you have been thinking of getting one for this and future projects.
Once all the hard work is done, it is time to relax and test out your swing. Grab a cup of tea (and maybe a newspaper) sit back and start kicking your legs. The swinging motion should be with you in no time.
P.S – This post is submitted as guest post on Creative Khadija Blog. The article may contain affiliates links. Thanks for your support.