Hey Girls, I hope you are having a great day. Let's talk about some makeup organization today! How do you keep your makeup products when traveling or planning for any tour outside? Today I am going to share something really useful for all those girls who likes to travel more often but confused about how to organize their cosmetics at one place. Kinzd cosmetic bags are perfect solution for you all. Want to know how? Let's see my review today!
Kinzd Cosmetic Bags Review By Creative Khadija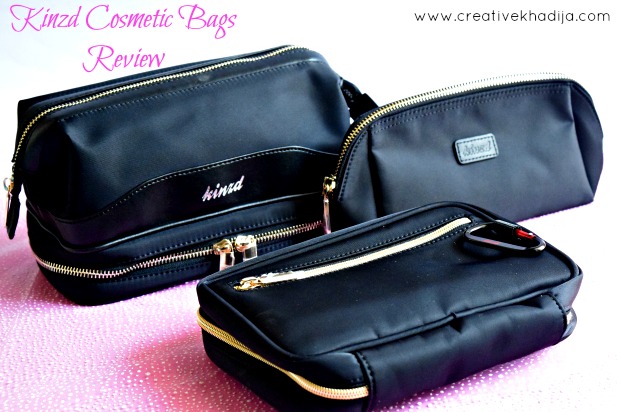 Recently I've received 3 cosmetics bags from Kinzd to review. I found these really useful for keeping my cosmetics carefully & nicely inside.
1- Essential Oil Carrying Bag
2- Women's Travel Cosmetic Bag Organizer
3- Women's Travel Cosmetics Pouch
Let's have a look how these are inside.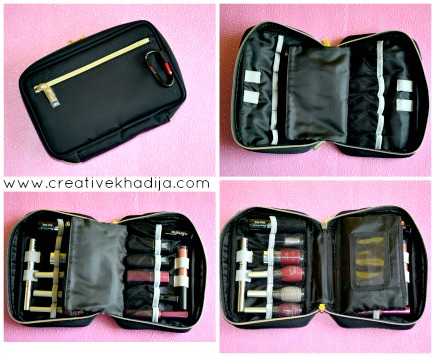 This travel organizer makeup bag is black waterproof polyester fabric. It's lighter in weight & easy to hold. It's basically for essential oils carrying. But I am keeping a few of my nail colors which I use more often. There are 12 small netting pockets with elastic support to keep them fixed inside the pouch nicely. On the other side I am keeping my lip gloss & lipsticks in the pockets. There is another pocket in the middle where i am keeping my eye-shades palette & eye pencils.There are two pockets on the outer side of the travel bag. Where face masks are nicely fit.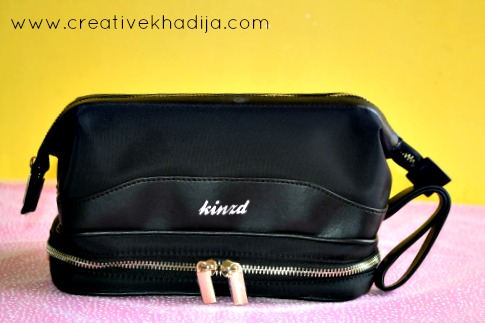 This women travel cosmetics organizer bag is very useful. A lot of my cosmetics are very well organized in one bag.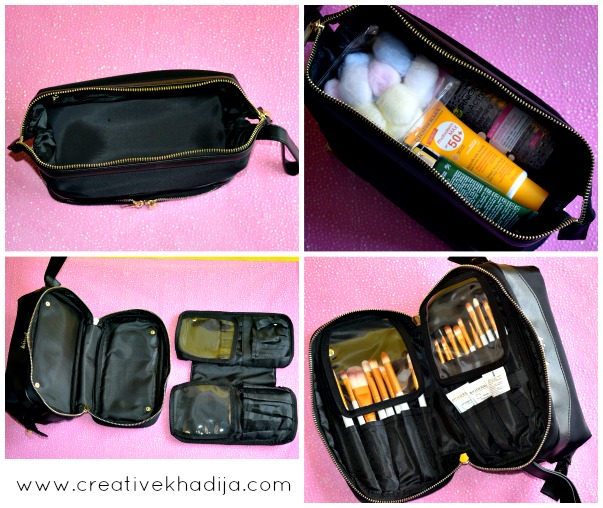 There is a big pocket for keeping any kind of makeup products while the zipper pocket contains mini pockets for makeup brushes & other small goodies like lip pencils or eye pencils. The best thing, This portion is detachable. If you want to keep anything else besides makeup brushes, You can remove the pockets portion & put anything else inside. There is a good space as well.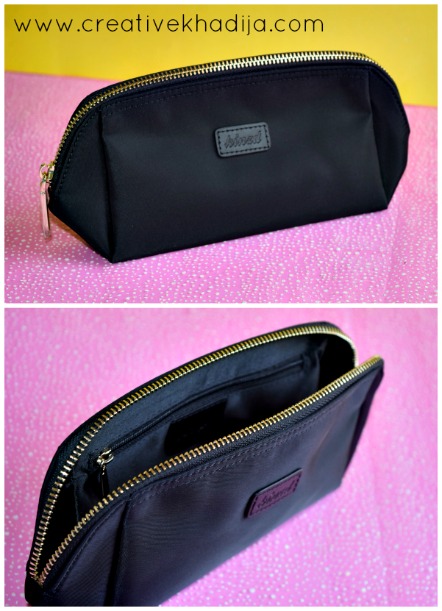 This travel cosmetics pouch is handy & easy to carry. Inside the pouch, There are three pockets. One with zipper & two without zipper. Quality of the fabric is pretty fine & these look durable. I am very satisfied to have my cosmetics inside. I am also glad to share this useful product review with my readers.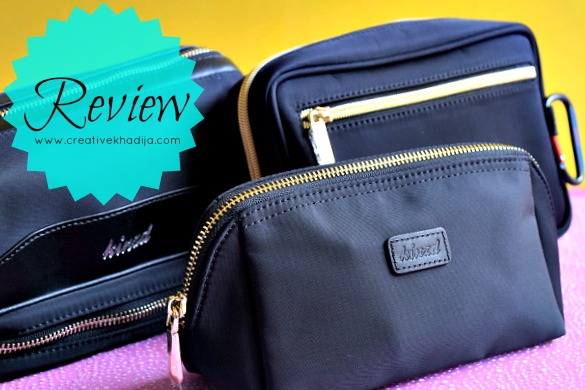 Everything is organized well in Kinds cosmetics travel bags. Now I can plan for traveling? Not bad idea :)
If you want to keep your makeup & other cosmetics organized, Be sure to try these pouches & I am sure you will be satisfied with the quality & design of the pouches. Check Kinzd online shop to find other products like wallets, pouches & cases.
Thanks for checking my review. Let me know how do you keep your cosmetics organized when traveling & moving?
Have a nice day!
Khadija
P.S – This post may contain affiliates links. All views & images of the product are mine. Thank you for your support.