Guest Post
10 important DIY things to make your dorm life easier
Living a student's life in dormitory environment doesn't have to be uncomfortable. Depending on the relationship you have with your roommate, you can easily make your stay in a dorm something to remember. Let's take a look at some simple-to-do, cheap and easy DIY ideas for making dorm life more comfortable.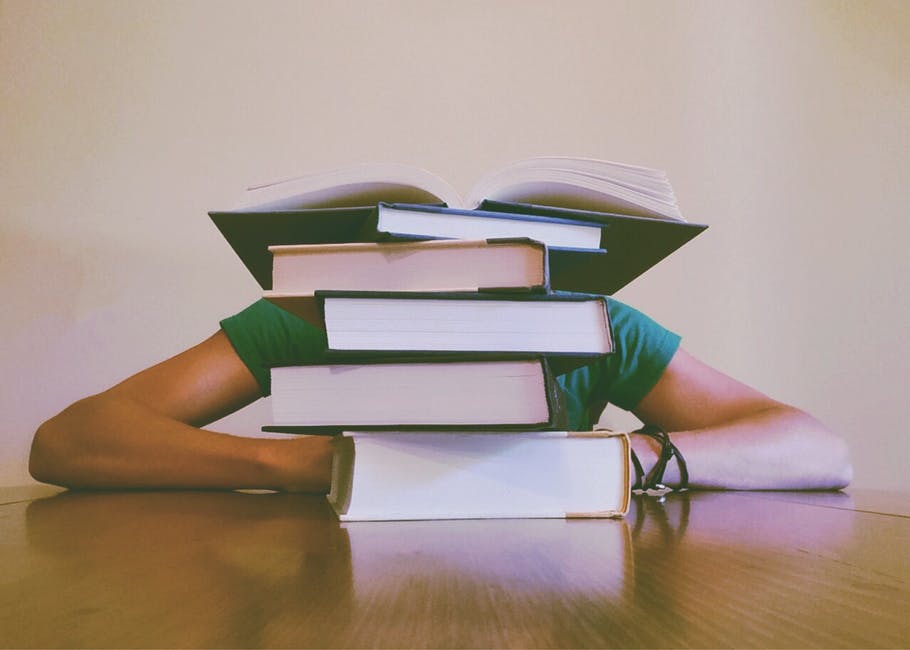 Houseplants
Including some houseplants in your environment will have several benefits. For one, you will feel calmer and more productive due to a plant being near you. One of the more obvious benefits of having a couple of plants around you is the fact that the air will be much cleaner and comfortable to breathe. It's easy do it yourself trick that very few people realize.
A tool box
Depending on what major you are specializing in, a tool box might not be near your list of priorities. However, the first time something breaks down, you will want to have a screwdriver or a wrench handy. Even if all you need is a box cutter or a pair of scissors, preparing an actual tool box for your dorm stay is one of the handiest DIY ideas around.
Mini vacuum cleaner
Some dormitories have shared rooms and bathrooms, depending on the country you live in. Making life as easy as possible when you are not studying is something every student wants. Why not get a mini vacuum cleaner for your room and be rid of dust and small trash lying around every now and then? Forget borrowing vacuum cleaners from friends or management and do it yourself – your roommate and neighbors will love you for it. However, the first time something breaks down, you will want to have an electric screwdriver or a wrench handy
First aid kit
You never know what might happen in your room – its college after all. Grabbing a small medical kit from a pharmacy is one of the better DIY ideas you can implement as a student. Be on the safe side and keep it around for emergency purposes. You or your roommate might cut yourself, have a bump somewhere or bruise for God knows what reason. Avoid wasting time get a first aid kit in order to be prepared.
Portable light source
Believe it or not, you will spend a lot of your study time in bed. Reading in a laying position is more comfortable for extended periods of time. It can get difficult to do it at night however once your roommate falls asleep and you don't want to keep them awake. Grabbing a small book light, a flashlight or a similar light source will greatly benefit you. Keep in mind that you will also have to keep a couple of batteries handy just in case.
Noise-canceling headphones
Dorm life can get pretty loud sometimes. Depending on the college and dormitory you are in, you might be mixed with different groups from different colleges. This means that your exam times will rarely come in same intervals, and college downtime is traditionally used for partying. Noise-canceling headphones can help you continue your daily (or nightly) routine in studying, using assignment help for students or simply relaxing
Storage bin
Small storage bins that fit under your bed are largely overlooked by many students. Your parents might send you excess amounts of food or clothing that you don't know where to put. Instead of implementing some remodeling ideas, why not grab a couple of plastic storage bins and putting them under your bed or on top of your shelves. You will save space and gain a large amount of storage with a simple DIY trick.
Sewing kit
Depending on your sewing skills, you might want to invest a couple of dollars in buying a small sewing kit for your dorm needs. You might rip a sock or simply have some jeans that need repairing but don't know what to do. Doing a simple Google search will always tell you to grab a sewing kit in order to get started, so why not do that and prepare in advance? Even if you never end up needing it, a colleague or your roommate might, and they will be forever grateful to you.
Mini fridge
While some dorms do come equipped with mini fridges, many of them neglect this option to students. Talk to your roommate about investing into a shared mini fridge that you can both use in your room. It will help you during hot days and keep food from going bad. While this may be a bit on the expensive side for many struggling students, it's an investment in quality of life and should be seriously considered.
Multivitamin tablets
We all know that students have a habit of not eating properly. You can fix this slightly by getting some multivitamin pills from the pharmacy in the shape of food supplements. These small tablets include everything a young man or woman needs during the day, including vitamin C, calcium, and different minerals that can keep you immune from common diseases.
Conclusion
While some of these items might be obvious to a certain group of students, many of them are often overlooked by a majority of dorm students. Do yourself a favor and take up these DIY ideas for making your dorm life easier and more comfortable. You will be equipped to deal with most of the problems that might come your way during the semester.
P.S – This is a guest post submitted & contains affiliates links. Thank you for your support.