Random Blogging
7 Black Friday Tips That Will Make Your Shopping Experience Memorable
Hello dear girls, I am going to share something really useful today, as you are reading about Black Friday sales and discounts everywhere these days. So you should know some important tips for making your online shopping experience safe and memorable. Read my post carefully and if I missed any point, do let me know. So I will add that tip too for my dear readers. I hope you will find it helpful. Let's see.
There is no therapy like retail therapy. But once you become an adult, you always wait for sales so you can pay the bills and do online shopping at the same time. Even if you have no responsibilities yet and can spend your money however you want, there's no denying the charm of a good sale. Now that the year's biggest sale is here, everyone is equally excited. Black Friday kicks off the festive season not only for the Christian but also for all of us too as most of the weddings take place in winter. You can buy all the gifts and clothes you need for the upcoming events. Shopping on Black Friday is easy but sometimes things go wrong if you are not fully prepared. Which is why I have made this list of tips you need to follow for a smooth and tension free shopping experience.
7 Black Friday Tips That Will Make Your Shopping Experience Memorable




1. Make Your Shopping List:
Before you start shopping, you must make a list of all the times you want to buy. Start by writing down the items you really need and then list down a couple of websites or shops where you know that particular item will be available on Black Friday. Making a list will make sure you don't spend all your money on things you don't really need.

2. Get All The Gifts:
Almost everything goes on sale on Black Friday. That toy your kid asked you for? It's on sale. That candle set you wanted to get for your sister's new shelf? It's available at half the price. Black Friday is your chance to get all the gifts at fewer prices. Keep in mind the upcoming events, your friend's birthday, that cousin's wedding, colleague's farewell. There is something for everyone and it doesn't cost much.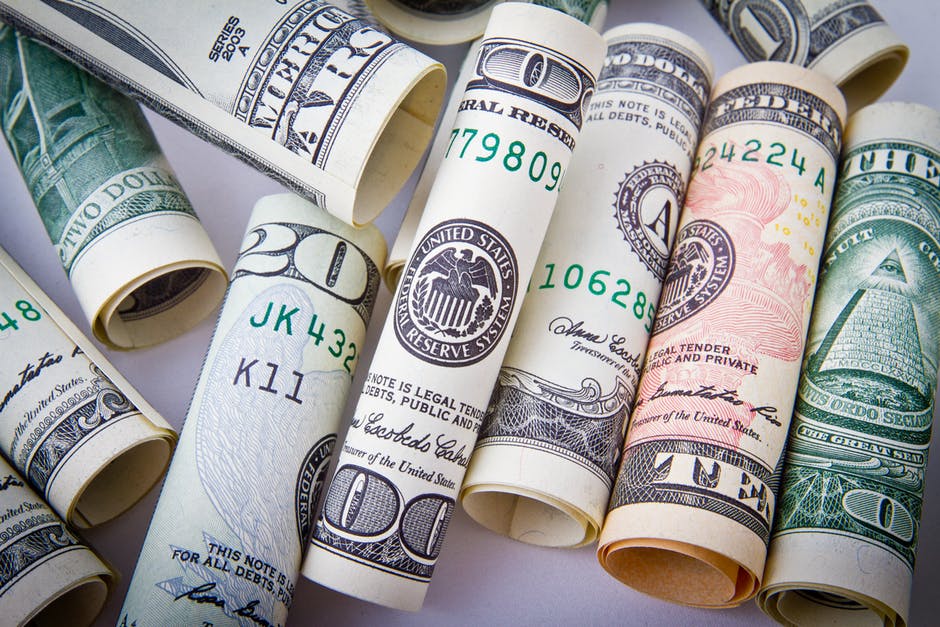 3. Know Your Prices:
Even though it's Black Friday and discounts are available everywhere, some websites and shops might still be charging you more than the original price of a product. To get ahead of them, you should know beforehand the prices of the items you want to purchase. You can also compare prices of different stores and websites to avail the better offer.

4. Don't Get Tricked:
In the chaos of Black Friday shopping websites and shops try to sell their fake products thinking that people wouldn't notice. And they hardly do. But you cannot let them take your hard earned money for a product that is not original. To avoid becoming a victim of their fraud, read reviews about the sellers, ask your friends and family members for the websites and shops they trust the most and shop from there.

5. Don't Forget to Check the Dates:
Most of the stores and websites celebrate a full week of shopping which is why their products go on sale before Black Friday. As most of the deals are limited and everyone is trying to get them first, you must be ready as soon as the Black Friday week start. Keep refreshing that window with the shopping website if you have to. As soon as the sale starts, get the deals you want before anyone else snatches them out of your hands.

6. Don't Panic, Be Prepared for the Worst:
Sometimes the stock runs out before you can have a chance to buy the items you wanted. In this situation, panicking and worrying won't help. You need to be prepared for this moment with a plan B. Other stores and websites mentioned on your shopping list that have the same items will come to your help.

7. Keep Your Budget in Mind:
As tempting as the deals are, being broke is not a nice feeling. Don't get too excited that you end up spending all of your money. Take help from your shopping list and get the most needed things first. Only get the things you-don't-really-need-but-desperately-want if your budget allows you to once you have gotten the essentials.
Follow these simple tips and get the most out of your shopping experience this Black Friday. You can also find some useful tips for Black Friday shopping Here and Here too. Saving money is great but doing it in a planned way is even better.
May you get all the deals of your choice!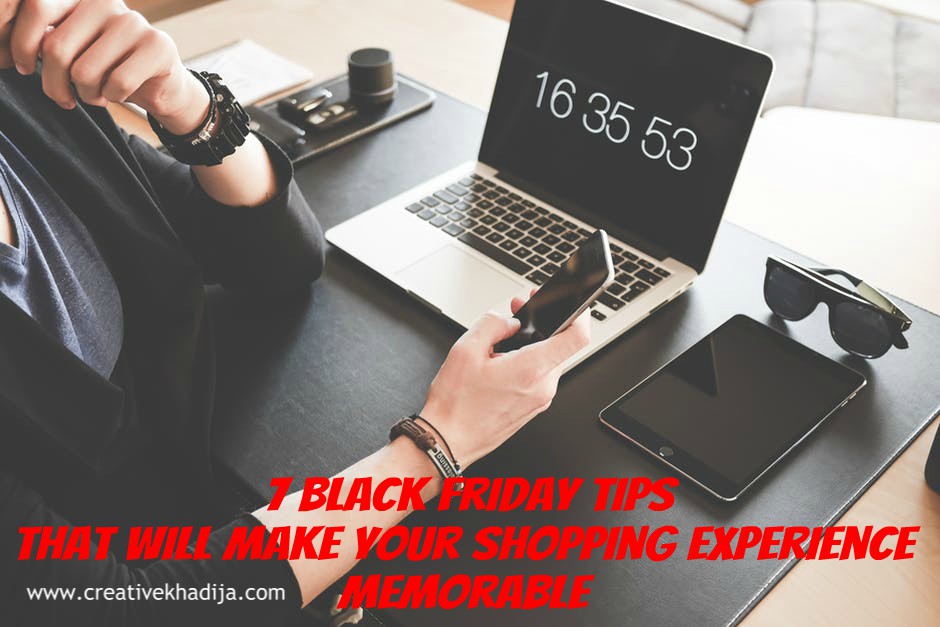 P.S. Don't forget to share these tips with your friends to make their shopping worthwhile. Happy Shopping :)
Have a great start of the week.
Khadija ~