Random Blogging
New Year New Me Happy New Year 2020
These days everyone is making resolutions about new year new me. I decided to share my new year 2020 resolutions and goals which will hopefully inspire you!
Hello dear fellows, I hope you are doing well & having a great start of the new decade/new year 2020. These days everyone is making resolutions about new year new me. I decided to share something focusing the title but then I found it useless to be honest. Want to know why? Continue reading the post to know my views about it? I hope you will find my today's post useful through some aspects :)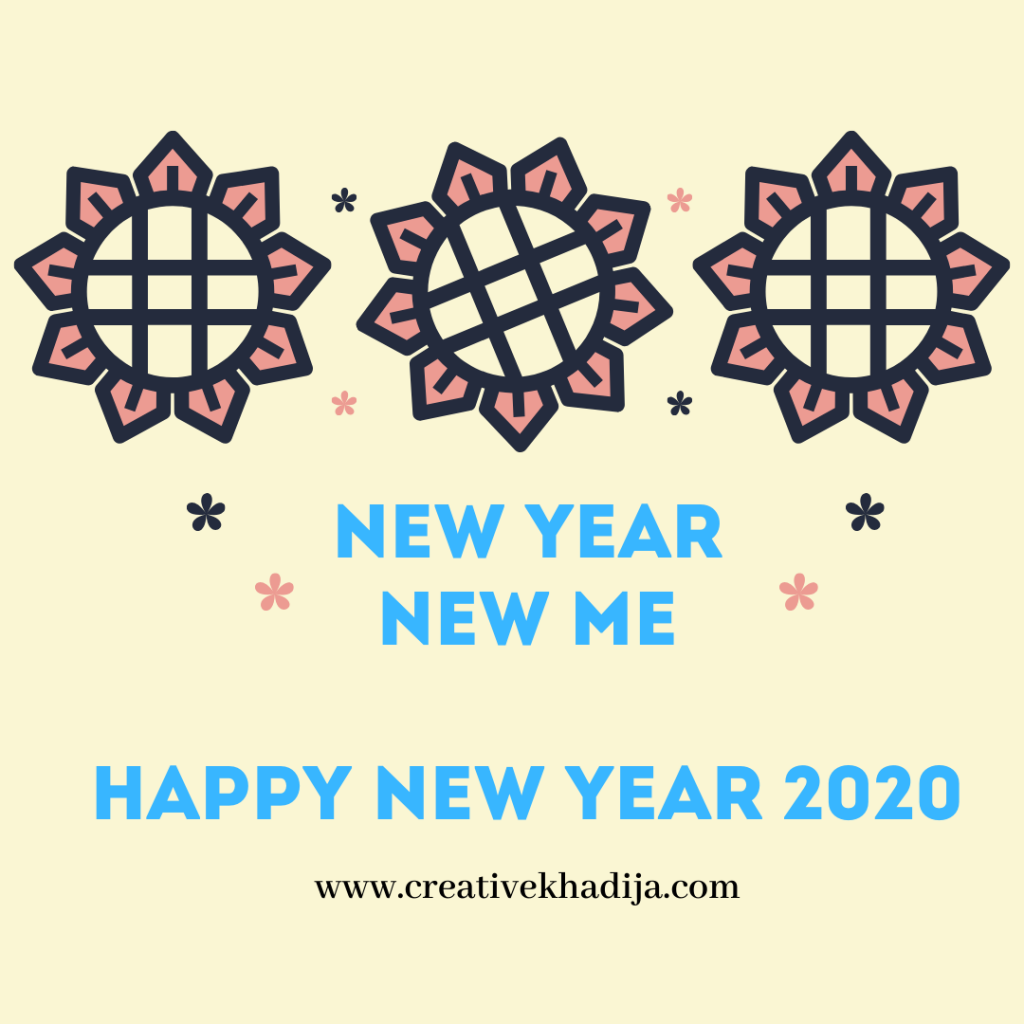 New Year New Me-Happy New Year 2020
For me, New Year New Me doesn't matter much. Everyday is a fresh start and new opportunity to make yourself a better person than the previous day! Isn't it? If you want to make some resolutions for a new start, you are always welcome. You can follow good and positive approach any day of the year during any part of your life. So why to wait for a specific day and time?
I know many people who used to make resolutions and high goals to ahieve at the start of New Year 2020. But you know what actually happens? We make a lot of resolutions and later we are unable to keep up with them to continue. We gave up on them and skip them without fulfilling! I know it happens to everyone!
So do you want to know how to follow this theme of New Year New Me at the start of New Year 2020? It is possible and not something impossible. All you need to do is go slow! Do not rush for fulfilling your goals & dreams all at a sudden when the new year starts. There are 365 days and you have plenty of time to do things with proper plan even if it's slow.
Goo wit the flow & plan properly, this will help you to achieve them not at the start only but till the end of the year successfully as well.
I have plans for the year 2020 but I don't usually reveal them! hehe. Well a few I can share with you to motivate and inspire you all for something good! Here are my 5 resolutions for the new year 2020. Have a look here:
Plant a tree:
I will be planting more this year, goal is to plant at least 12 trees, (1 tree every month) Don't worry if you can't plant a tree somewhere, you can always do planting around you. It's high time to think seriously about the climate change. Think about a green Pakistan for yourself as well as the generations of your motherland. If not now, then when??
Recycle more:
I am too much into recycling & my readers knows well already. I know we can't stop plastic usage at sudden but we can minimize it. The water and milk bottles can be used as planters. You can recycle them for something good and decrease trash from your surroundings.
Avoid Plastic usage:
Stop using plastic bags, they are not environment friendly at all. If you care about your environment, be sure to stop using them. Get a fabric tote bag for groceries which will last for years! Plastic is not just dangerous for the humans but also animals and sea life.
Read More books:
I am planning to minimize the screen time and hopefully will use it in the reading of some good books instead (you can suggest me some may be?)
Self care is priority:
Nothing comes first besides the self care, it revolves around your physical health to mental health. A healthy mind keeps a healthy body, right? Do things which actually makes you happy and satisfied. Keep the body hydrated not just in summer season but also in the winter. Drink lots of water, exercise regularly, make others smile & always be grateful for everything! Avoiding junk food is not an easy task but you can do it just like I did. I was on clean eating routine which helped me a lot in maintaining the ideal weight as well as healthy skin.
Gratitude:
Last but not the least, we all should learn to say Alhamdu'lillah for everything more often! Donate more & participate in the charity things regularly this year(not to show off but to satisfy your inner soul)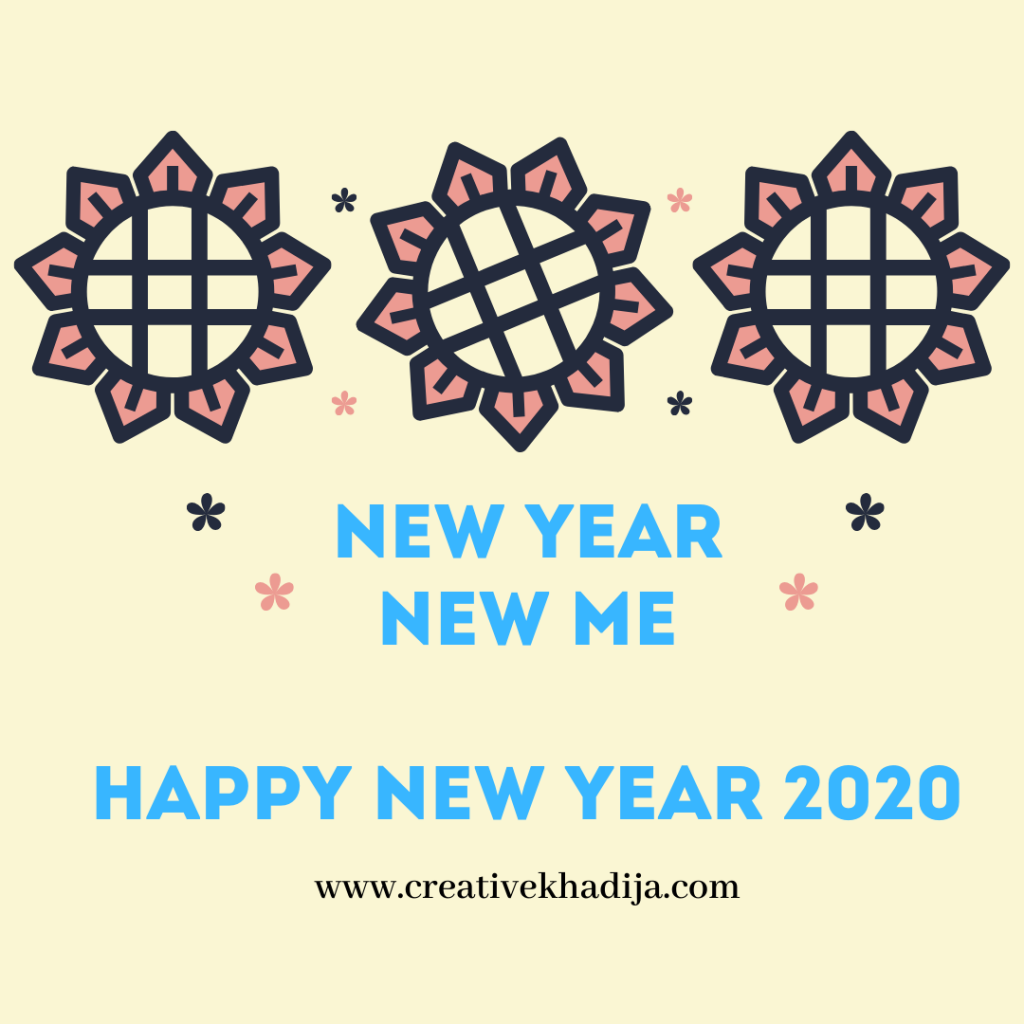 So this is what I have planned for myself about New Year New Me goals and resolutions! These are not so many but easily do-able. I am excited to practice these things, I hope you will also find these useful and interesting. Feel free to share your goals and views with me. Wishing you all a very blessed and Happy New Year 2020!
Khadija Kiran!