COVID19 & Quarantine
13 Indoor Activities To Do While In Quarantine
These are interesting yet productive indoor activities which will make you occupy throughout this quarantine.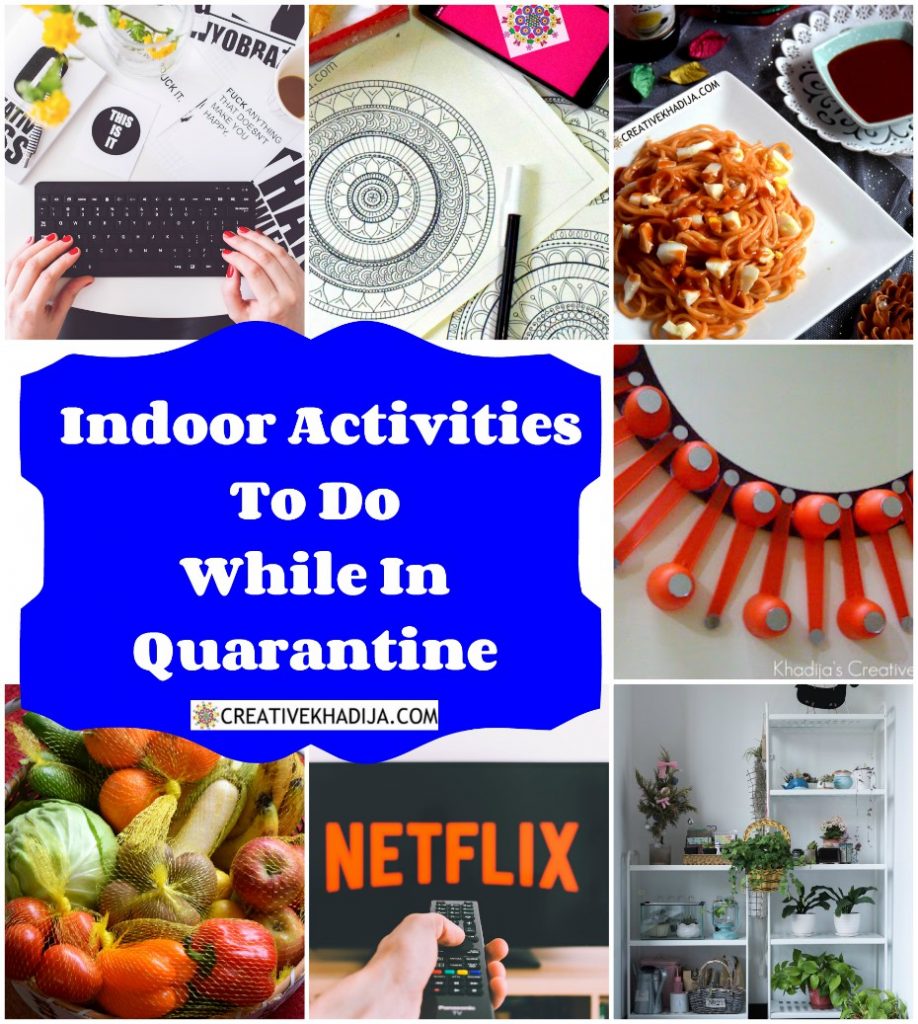 You're staying at the home and in quarantine I am sure. I know it's not easy but I have some interesting ideas to keep you busy during this time. In my today's article, thee are 13 productive indoor activities to do while in quarantine. The world, right now, is going through a very difficult time. We all are confined to our houses only due to the Corona pandemic. We all are stuck in our places until we get the confirmation that we are not the carrier of this virus. As annoying as it sounds, but this is for our own and everyone's safety.
13 Indoor Activities to do while in quarantine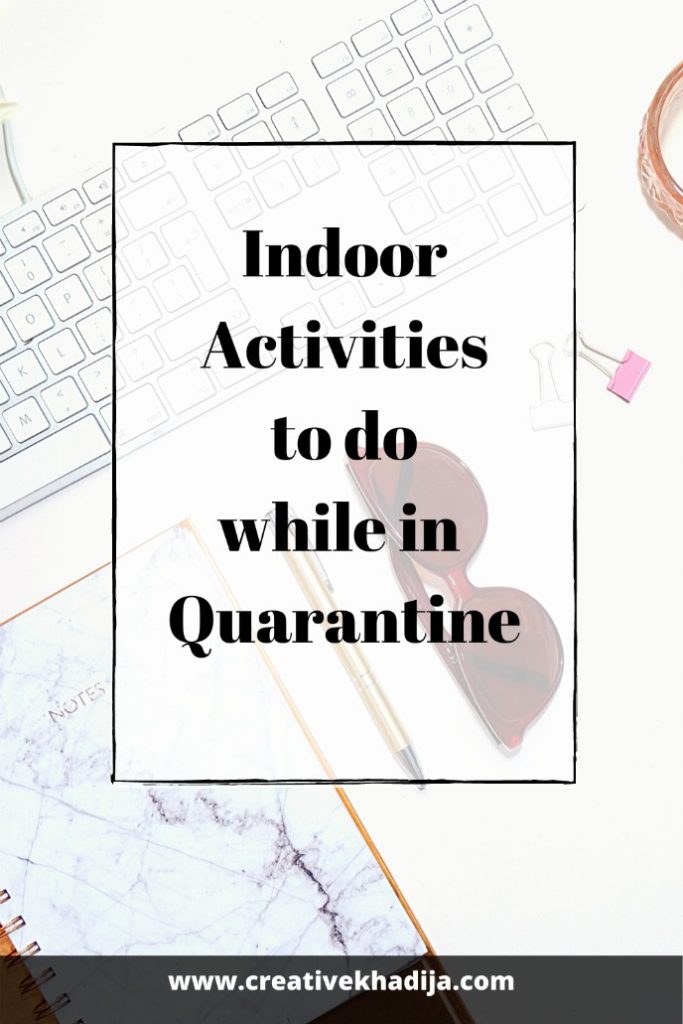 We totally understand that it does look very difficult to stay at home and have no idea what to do. Don't worry then because we are here with these interesting yet productive indoor activities which will make you occupy throughout this quarantine. In our previous article we have already shared House Cleaning Checklist for Spring so you can start working on it to kill boredom.
To spare that pandemic anxiety, here are 13 things to do amidst this quarantine: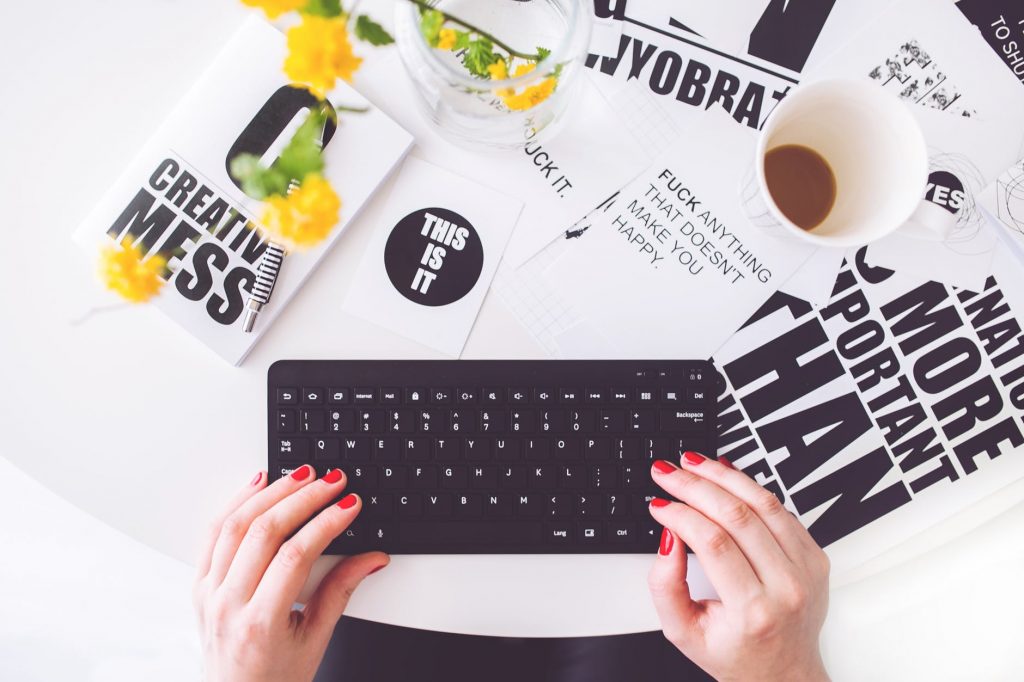 CREATE A BLOG
Now is the best time to start your other side-business which is a blog. It will give you an opportunity to make your day more productive. Also, it will help you improve your writing ability over time. You can always use your blogging platform to create awareness about this Coronavirus pandemic.
ONLINE COURSE
Another possibility to spend productive time indoor is to learn the best online course. There are plenty of free resources available like udemy, YouTube, skillshare which will allow you to learn the best courses for free.
NETFLIX AND CHILL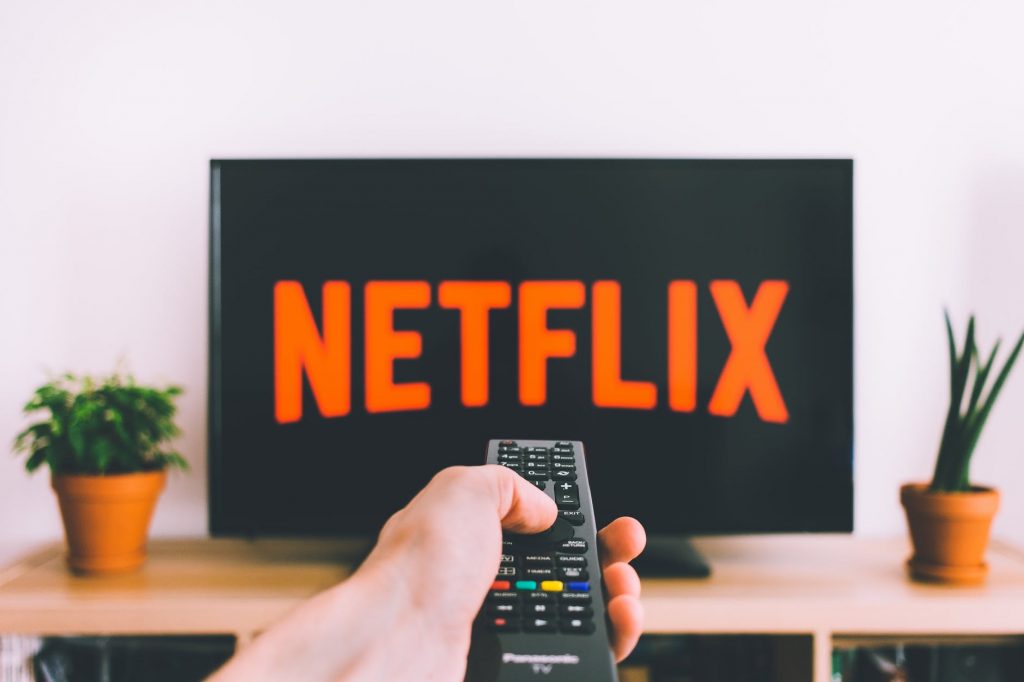 Honestly, people now understand the worth of Netflix subscription as it has some best shows to binge-watch. You will seriously forget about the time while on the spree of watching movies and series in quarantine. To suggest some, go for stranger things, friends, Brooklyn nine nine, gossip girl and the big bang theory. Next article on Creative Khadija Blog will be about some good shows on Netflix, so stay connected to get suggestions coming up next.
READ A BOOK
While in quarantine, reading can be your sole escape from all the depression and anxiety. While in quarantine, you can always start reading the book which you have been delaying for long. Here is a suggestion of best books of all time like Jane Eyre, Circe, Forty rules of love, Pride and Prejudice, When breathe becomes air, A tale of two cities.
Keep on reading the article, I hope you will find these 13 Indoor Activities To Do While In Quarantine really interesting!
WORKOUT ROUTINE
Exercise is the best activity to control anxiety which one develops during the quarantine. While we are stuck at home and eating a lot so why not shed those calories as well. There's a free app called "7 Minutes workout" which teaches you some very basic and easy exercises to do at home. Now you can have your simple workout routine.
MEDITATION
Meditation or breathing exercises are the perfect way to calm your anxiety and depression. I have been doing breathing exercises for as long as I remember. We all are very much stressed due to the outbreak of Coronavirus. I believe breathing exercises will help you regain your calm. You can get started with just 8 minutes of meditation, and go from there as your stamina increases.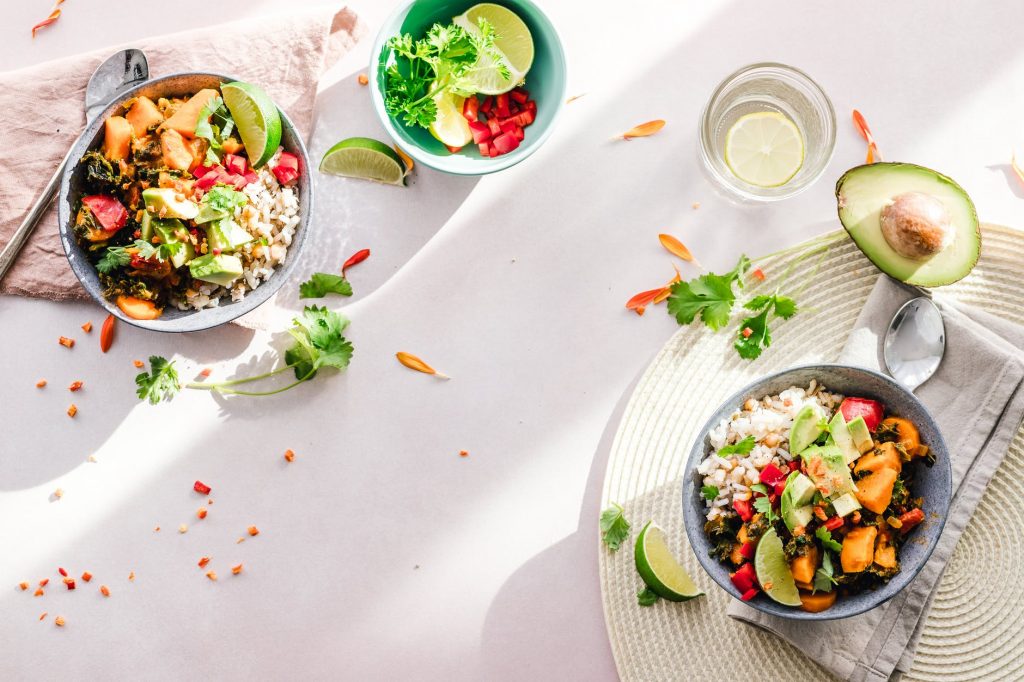 LEARN TO COOK
We all are observing self-isolation due to the pandemic outbreak. We are not going to the cafe or restaurants and not hosting any dinner. I understand this might be overwhelming but now is the best time to start living domestic life. Log onto YouTube or grab that cooking book and start making some delicious recipes. You can also bake those sweet treats which you couldn't bake due to your hectic routine. What about all those pins you have saved in your Pinterest boards since long but never tried?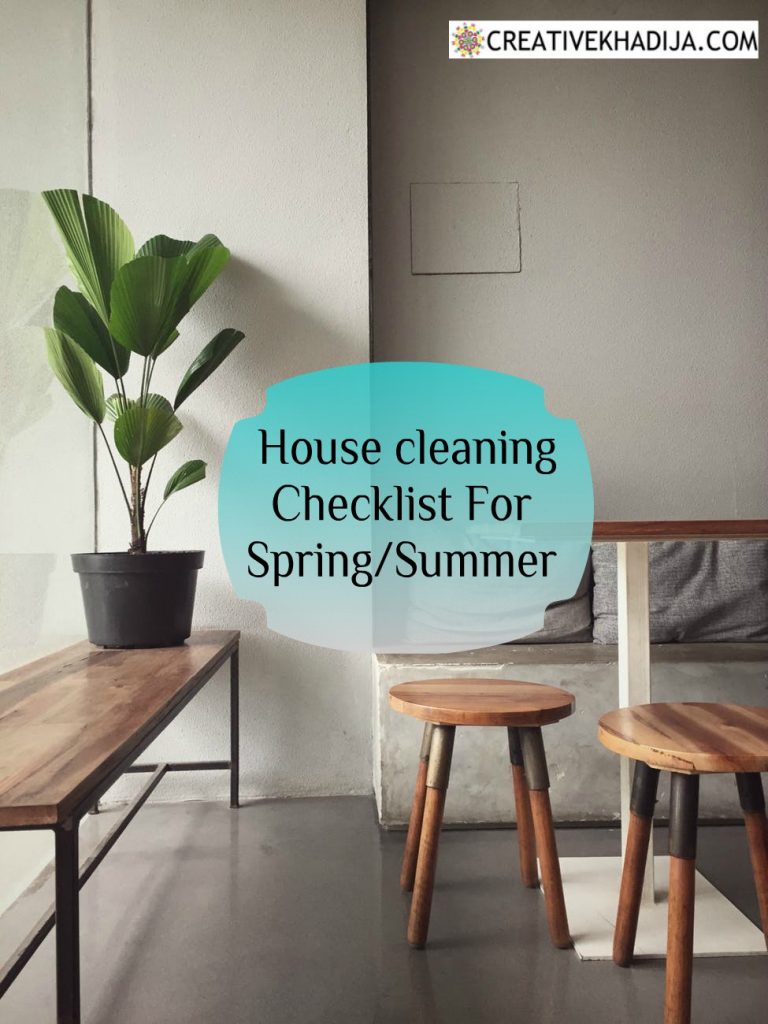 You were busy with your office and did not have time to look around your house. It is totally okay because now that you are in quarantine so you have the whole house for you. Spring is around the corner so pick up your cleaning gears and start deep cleaning your house. Stash away your winter stuff and adore your home with some pretty colors. For your ease, I have compiled a spring cleaning checklist. Check out my both articles on that.
ADULT COLORING
As per expert studies, complex geometrical patterns or coloring Mandala patterns may actually very therapeutic. Drawing or coloring can ease down your anxiety and depression. While in quarantine, this subtle indoor activity will keep you relax and occupied for long.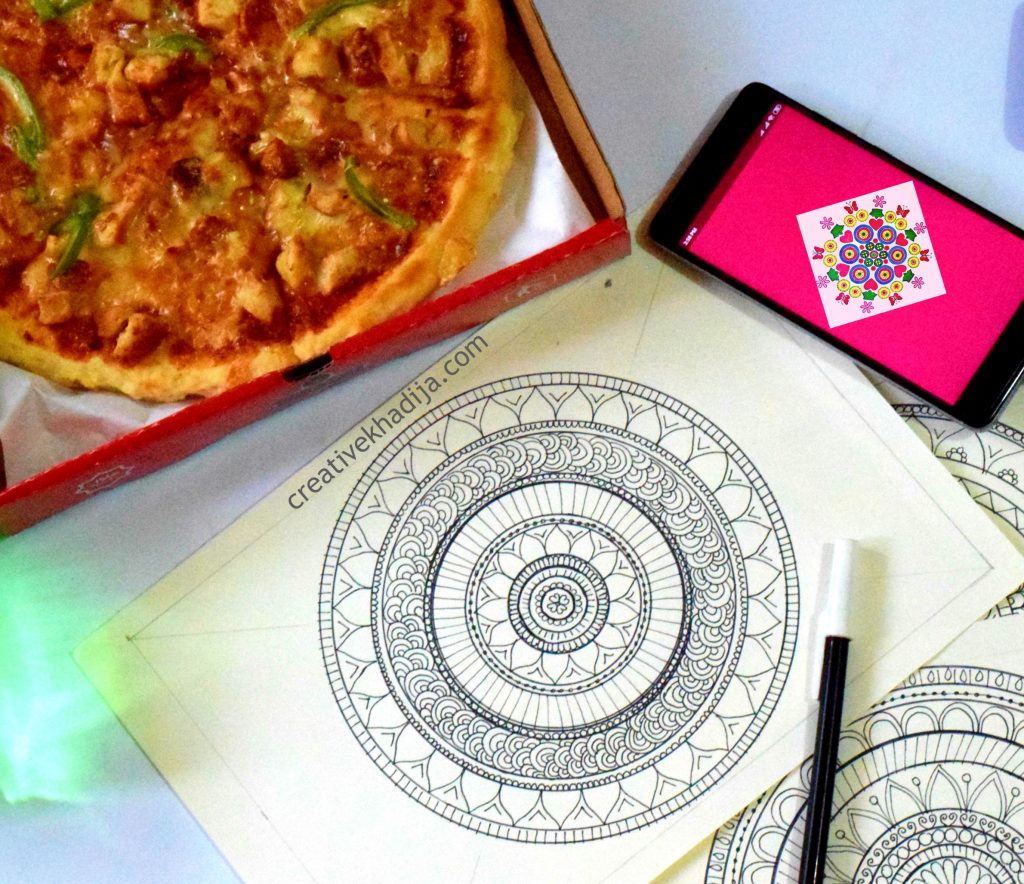 LEARNING A NEW LANGUAGE
There are many productive indoor activities but nothing is more productive than learning a new language. This activity will not only polish your skills but also give you mental flexibility. There's a very famous application DuoLingo which was also the best free language learning apps of 2019. It is very to install and give you a variety of options regarding Learning a new language.
GARDENING
If the hyperventilating situation of coronavirus has got you stashing up food and other things. Probably, you should hoard on some plant seeds as well for easy plants to grow while in quarantine. Gardening can be one of the very productive indoor activities to spend time during self-isolation. Also, now that schools are closed as well so you can include your children in this activity too.
CRAFT MAKING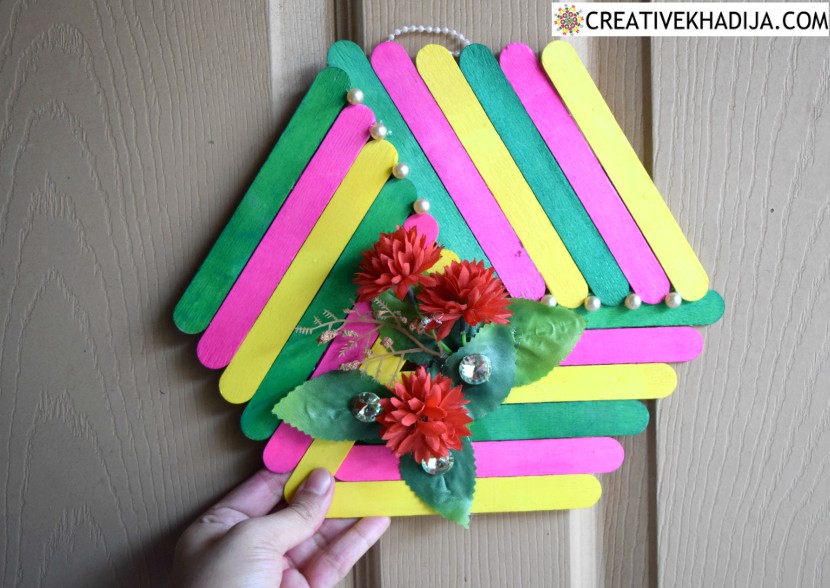 There is only so much Netflix and chill one can do. If you are someone like me who loves to do crafts then I have got your back. Pinterest is a hub of crafting for sure. This website will give you easy-peasy ideas for crafting for beginners and experts both. Not only it will give you mental peace in this hard time but it also occupied your kids into something productive. If you are looking for easy crafting ideas then I have plenty on my website. Visit my blog category DIY or easy crafts ideas and tutorials.
JOURNALING
It might sound slightly vague but people tend to develop depression while staying at home. Self-isolation is the need of the time but I can't ignore it might make people anxious. There's nothing I could suggest more than journaling. I am not good in journal art though but I am sure this is one important activity of these 13 Indoor Activities To Do while in quarantine.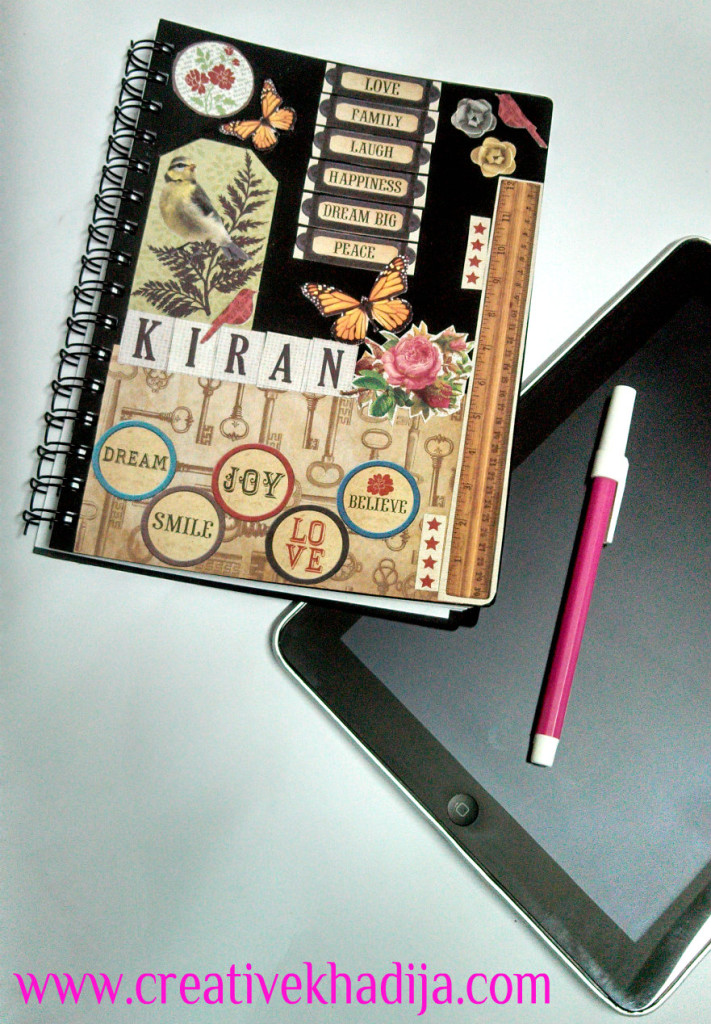 There are so many benefits of journaling for depression which will allow you to write whatever in your mind. At the end of the day, our mental peace matters the most and journaling always helps in easing it away. As an individual person, I realized staying home could be stressing but it's for our own safety to stay safe from this dangerous virus outbreak. Try to use this self-isolation time in learning these 13 productive indoor activities.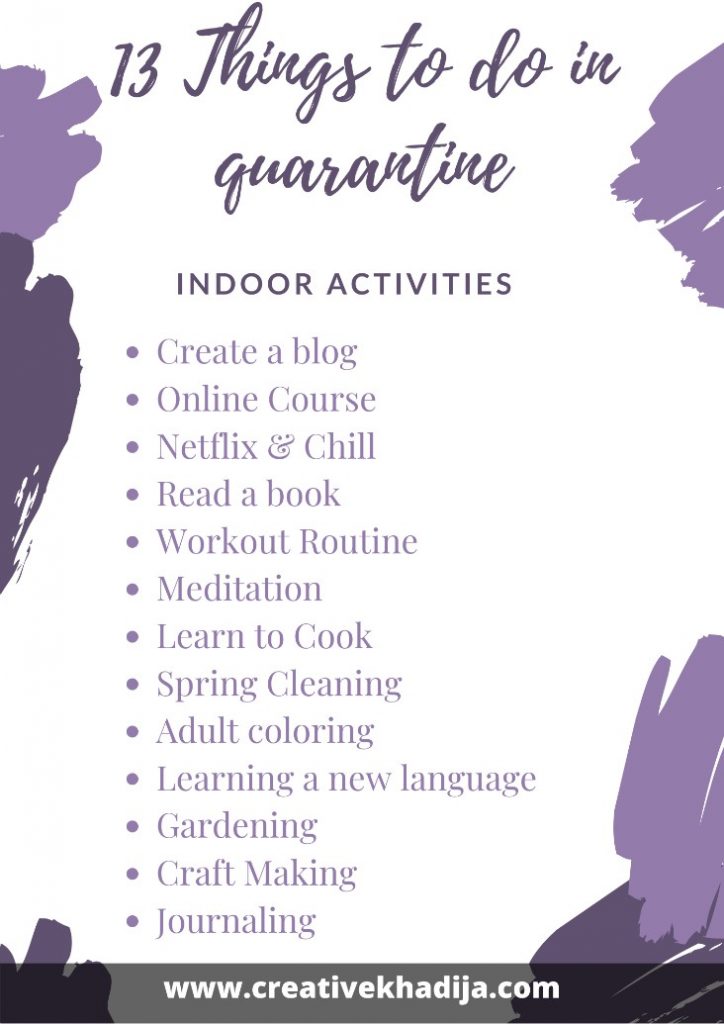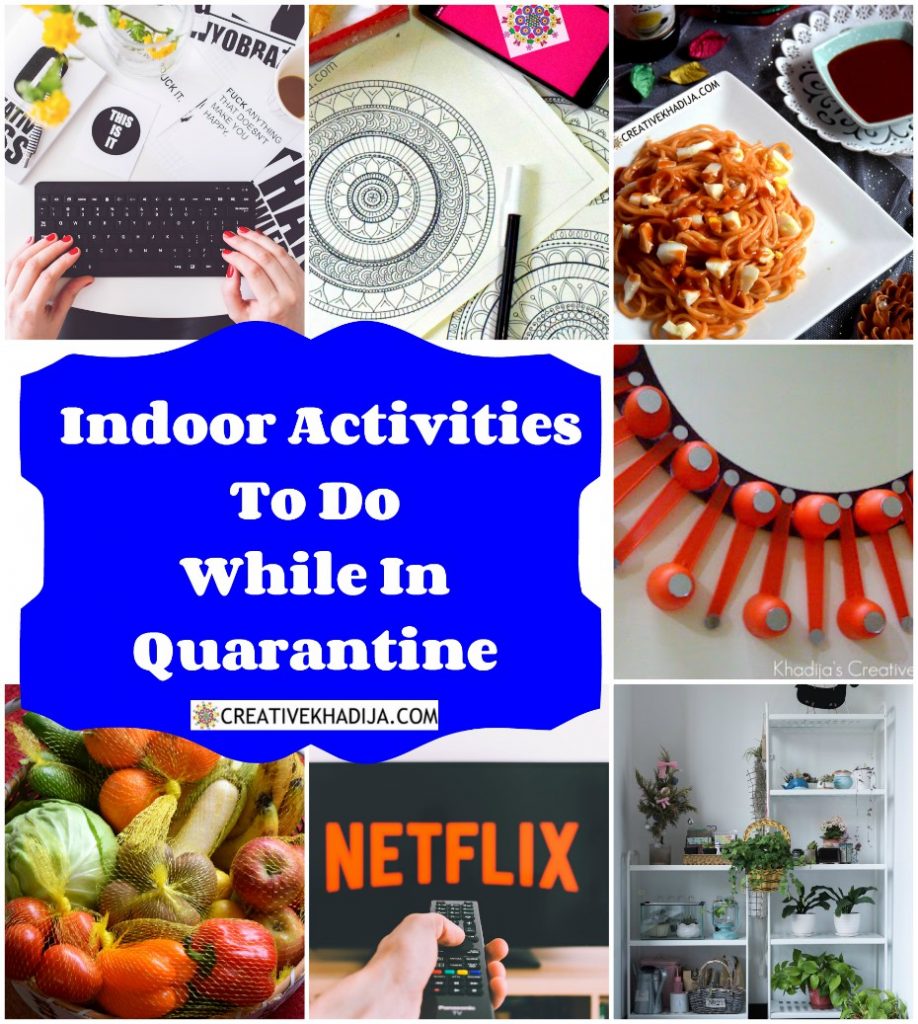 I hope these 13 Indoor Activities To Do While In Quarantine will help you occupied your mind. Meanwhile! Stay hydrated, stay focused, stay hopeful and stay distant. Lots of prayers for everyone!
Thank you,
Khadija