DIY
How To Make Name Customized Tag Clay Pendant
Hello all, I hope you are having a great day today. Handmade accessories are always an interesting kind of crafting. Who don't like customised accessories? Well, I really enjoy making handmade customised jewellery and accessory especially pendants. You can see my previous jewellery making DIYs. I tried making another clay/dough pendant customized with my name. I will show you today how I made it. Would you like to see the making of a dough/clay pendant in some easy quick ways? Let's have a look today!
How To Make Name Customized Tag Clay Pendant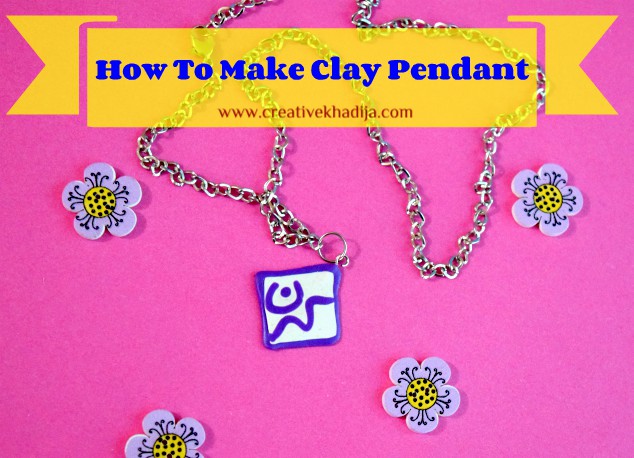 Some of my readers might not understand the design & font on this pendant. It's in Urdu text and written word on it is Kiran, my second name actually which is most known in my real life.
I have used polymer clay here but you can also use handmade dough for making this pendant. Here is the recipe for handmade dough for any kind of crafts. It's air dry but you can also keep it in the microwave for a minute to make it more perfect.
You will need:
Rolling pin
Cutter
Hook and jumpring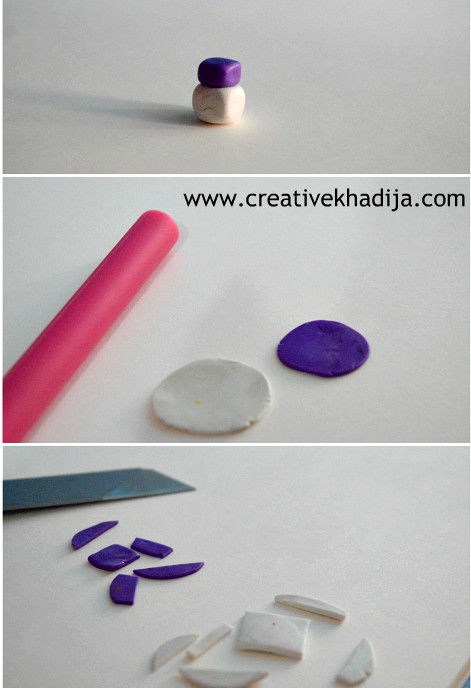 For making a 1 inches clay pendant, you will need a very little amount of clay. I choose white and purple color but you can have any other of your choice.
With the help of a rubber rolling pin, make the clay ball flat and keep it thick.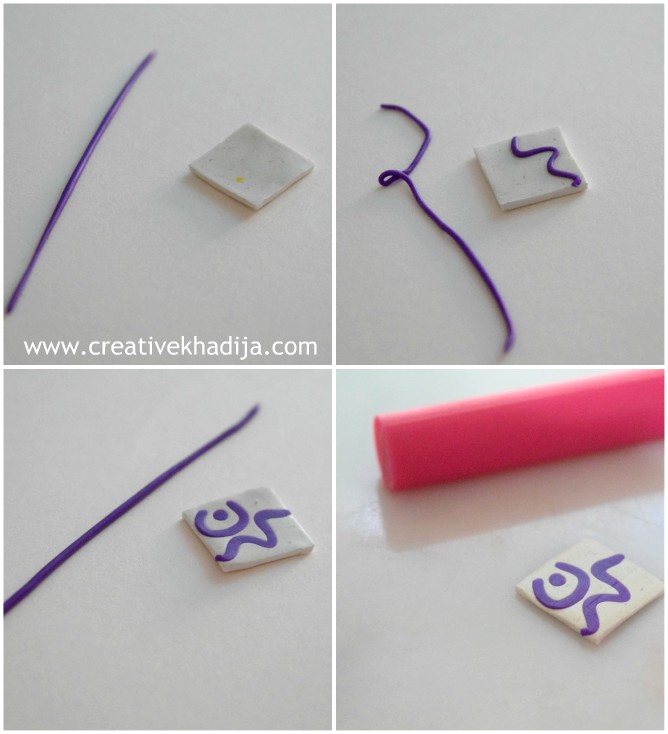 After making it flat, I cut it square. I choose white clay as base color and purple for the writing purpose. For the writing purpose, I made a thin strip of purple clay. Then carefully I place it on the white clay square tile & compose it according to the shape of my name.
If your name have more curves and syllables then you need to be more careful. For example, if here I select my name Khadija in Urdu, it was not possible to write on this size. As in Kiran name, there are 3 syllables while in Khadija name there are 5 syllables and they can't be composed on this littles tile size.
I pressed it again with the help of rolling pin and now it's more fixed, pressed and perfect. Isn't it?
One thing missing is the edges of clay pendant. So I put another purple round strip to cover the sides. Then pressed it again and it's ready!
I put it in the microwave for less than a minute & it's hard now. With the help of E600 glue or any other transparent glue, fix the hook and let it dry for a minute.
Add a jumpring along with the metal chain & your customized pendant accessory is ready!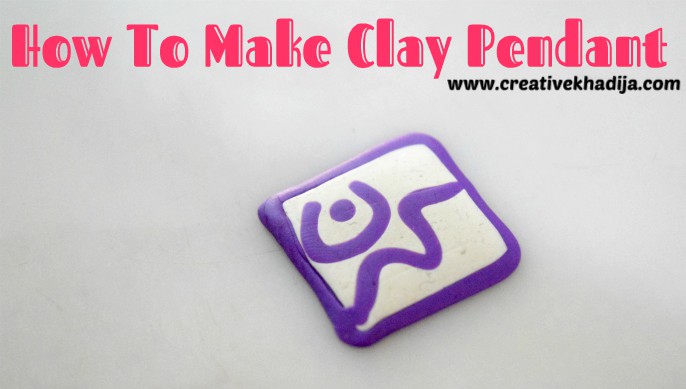 It's ready now, I complete it in 15 minutes only. I like the matte look without gloss here. You can also seal it with mod podge dimensional magic.
I hope you will like my today's tutorial on how to make customized name tag clay pendant.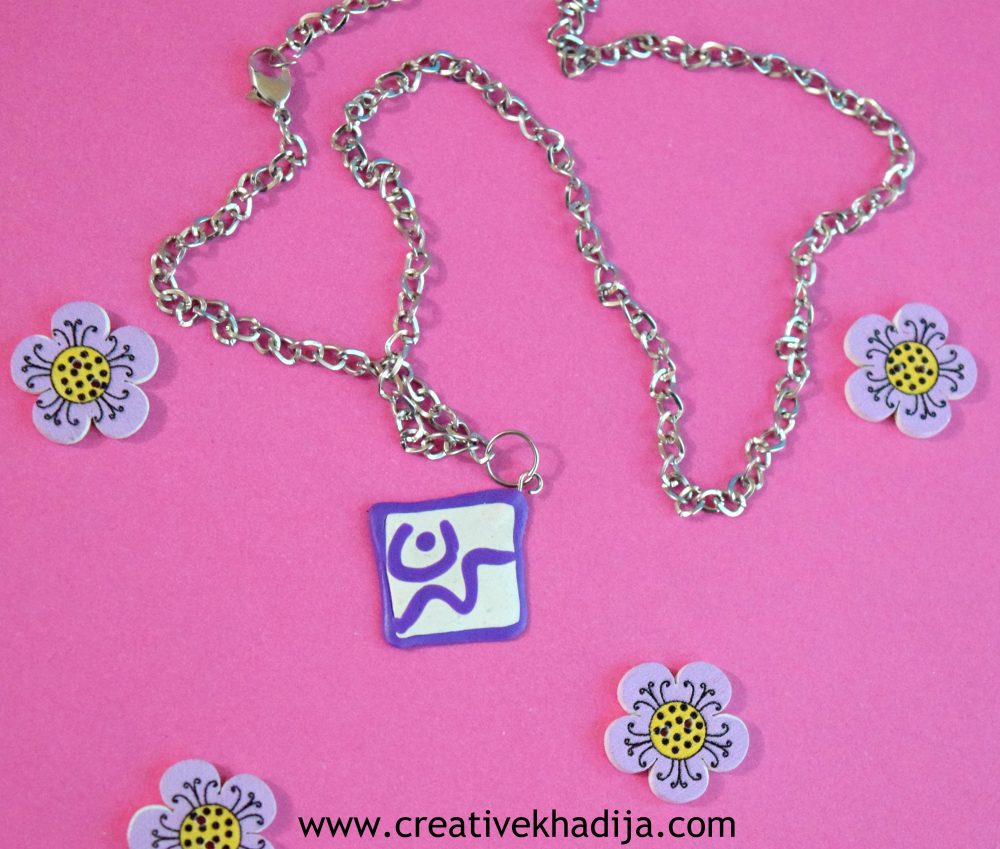 You can also have a look at my previous jewellery making DIYs. I hope you will like my easy and quick tutorials.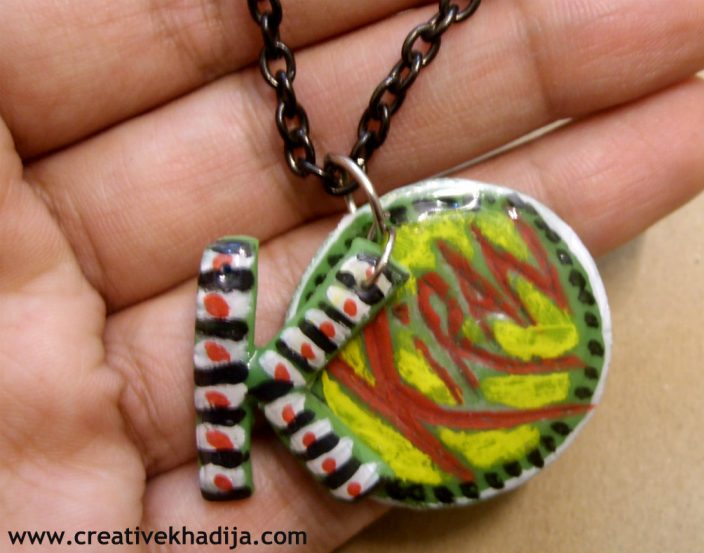 If you have any question or suggestion, feel free to contact :) I hope you liked it.
Have a great day!
Khadija