Fall ideas
How To Save Fall Leaf in a Creative Way – Craft Idea
Quick and easy ways about saving fall and autumn leaves. You can try it for your art journal or mini wall art. Fun crafts for kids and adults.
Hey crafty girls! Today I am going to share a tutorial on How To Save Fall Leaf in a Creative Way, it's a quick craft idea. As the winter season is about to end here in Pakistan now, we can see signs of spring everywhere these days. But in some parts of the world, there is still hectic cold weather. I was watching some news channel yesterday where I saw European countries covered with heavy snowfall. I hope my dear friends and readers from those countries are safe and enjoying good health. Today, I am going to share something interesting about saving fall and autumn leaves. You can try it for your art journal or mini wall art. Let's see How To Save Fall Leaf, a fun craft idea today!
How To Save Fall Leaf in a Creative Way – Craft Idea
If you are following me on Instagram, you might remember this leaf when I share it in the gallery on a rainy day, you can see this posted on 17-11-2017. Let me share for those who are not following me on Instagram( but stalking religiously lol )
Ignore my scary thumb though, look at the leaf and its beautiful shades and colors. How nice and attractive it looks. So I thought to save it after clicking outdoor, I save it in a book carefully. After a couple of days, I saw it dry while the book page was looking at rusty paper because of humidity. After few weeks, this idea came into my mind about saving this leaf in some creative way! Today you will see the tutorial on this idea. See what you will need to have for making this tiny wall art.
You can see 6 different methods to preserve the fall leaves. See Tutorial at RedTedArt blog.
You will need these supplies:
Packing card sheet
Scissors or cutter
Transparent glue or hot glue gun
Green acrylic paint and applicator
Rhinestones or beads
Wool or any decorative thread
Most probably you will find these supplies already with you. Because these are nothing exclusive here, very random thingies.
First of all, with the help of a sharp paper cutter, I cut a thick card sheet (which is used for packing usually) in a frame shape.
Then I paint it in green color with acrylic paints. I am using a foam brush applicator here.
Let it dry for a few minutes now.
Carefully paste the leaf with any transparent glue, I used here hot glue gun.
I found these matching color sticky rhinestones in my crafty stash, so I decided to use them on the frame.
For covering the hot glue spots, I fix a big rhinestone on top.
I use red wool thread for making it as a hanging. Simply knot it and hang! by the way, it's the same red wool leftover that I used in making wool-wrapped earrings last month.
Looks nice?? Okay let's hang somewhere else! isn't it a fun craft idea for saving any pretty fall leaf in a Creative Way?
Oh and I paste a cute little felt fabric tag with the actual date when I found this leaf in the backyard.
The birdcage hanging is the one that I used for organizing my Instagram Polaroid prints hanging. You can see this birdcage wall hanging HERE.
It's ready now! What do you think about this fun craft idea? Here is a collage of its making for you so you can re-post and share this DIY on your social media networks. Pin it and feel free to share :)
I hope you will be having a great upcoming weekend. What about trying this tutorial this off day?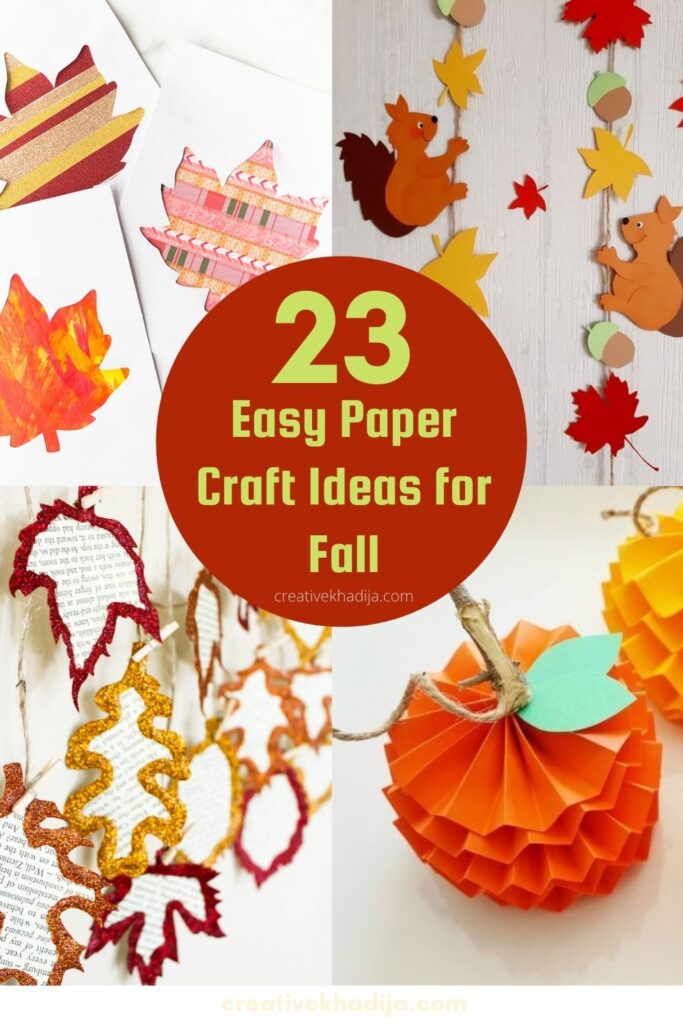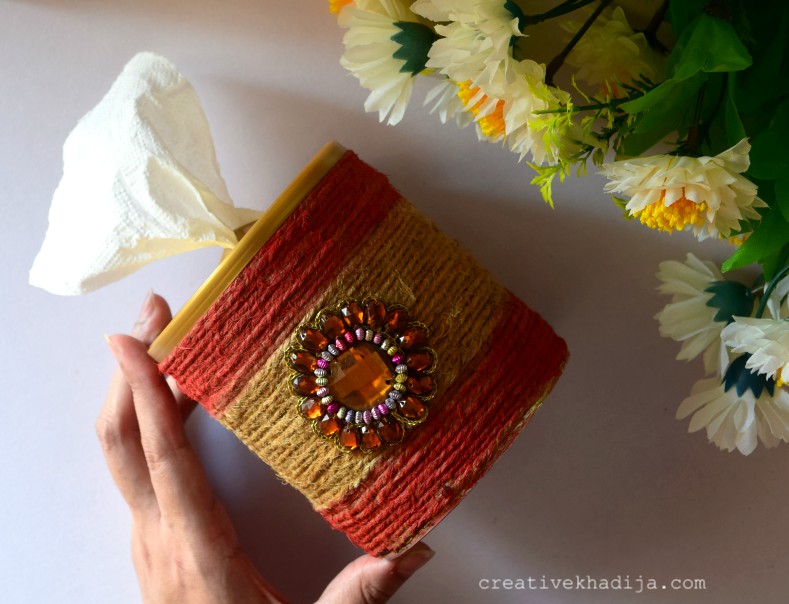 Thanks for enjoying my tutorial and craft idea on How To Save Fall Leaf in a Creative Way. Have a great day!
Khadija