Guest Post
3 Ways to Make Your Wedding Invitations Stand Out
Wedding invitations serve more than one purpose. While their first goal is to inform friends and family of the event, they also offer a glimpse into the wedding's general theme. Sometimes, just looking at the invitation can hint at the formality of the event or even set the tone for all the following printings and color palettes that will be used in the decor. In this article, we're going to give you a few tips to make your wedding invitations stand out from the rest.
3 Ways to Make Your Wedding Invitations Stand Out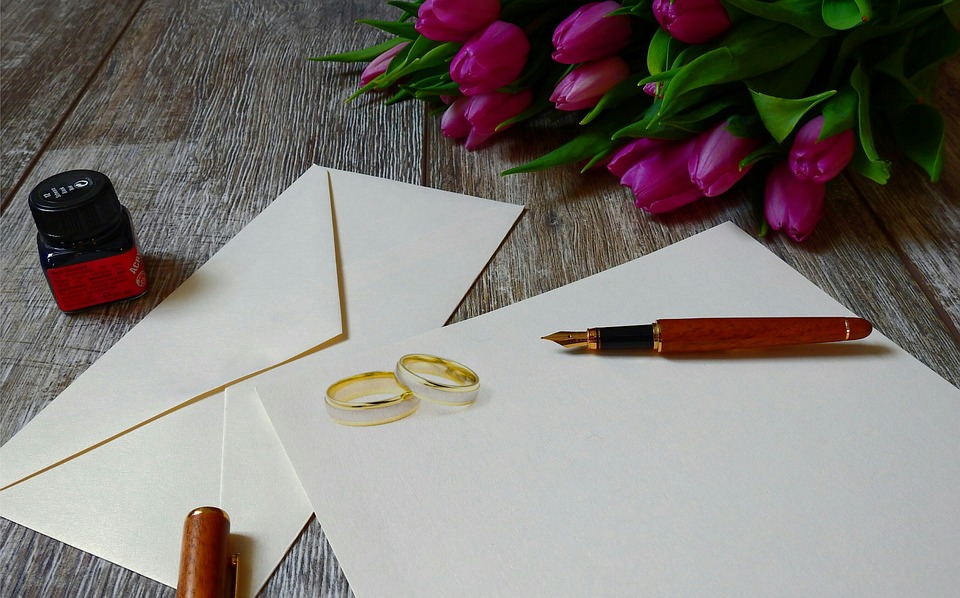 Use Unique Materials
The first thing you should be focusing on is the choice of materials for your invites. There is no need to go overboard there, just make sure that you don't go for the cheapest invitations available as it will reflect badly on the whole event. If money is not an issue, why not go for something more original, like wood or even wrought iron? Using unique materials will add an element of class to any invitation and will make them more memorable.




Make Sure to Use Return Address Labels
Return address labels will not only make your mailings look more professional but will make the whole mailing and return process much easier. However, there are some etiquette rules that you should follow. For instance, you can always include the return address on the front of the envelope, but it's always better to put it on the back flap to make it more discreet. And also, make sure that you designate who will be receiving any response cards. This may be the bride, groom, one of the parents, etc. The host used to be traditionally the person designated to receive response cards, but the choice is up to you.
Choose the Right Printing Method
You should get to know what different printing methods are available too. There are tons of different printing methods to choose from, all with their pros, cons and specificities. If you're looking for something more personal, or a throwback to classic wedding invitations, you could go for hand calligraphy for instance. Or you could go for engraving, letterpress, digital printing, foil stamping, etc. Each of these methods will make a huge difference on your invitation's design and feel. Make sure that you always take cost into consideration and choose something that fits within your budget as well.
Alternatively, you could use your own writing for your invitations. This will make them look more personal, welcoming, and relaxed. However, you don't have to write every invitation by hand; all you have to do is hand write the text on a template and create a high-resolution scan of it. You'll then be able to replicate as many as you want.
Invitations play an essential role in any wedding and making sure that your wedding invitations are up to par will get your guests excited about your event. If you follow these simple tips, you'll be able to make your invitations stand out and set the stage for the wedding you've always dreamed of.
P.S – This guest post contains sponsored link. Thank you for your support.