Food Review
Homemade Fresh & Hygienic Food from Foodu-Review
Hell foodies, I hope you are having a good day. There are perks of eating outside in the restaurants but still we all love homemade food. Isn't it? Though most of the restaurants in Islamabad & Rawalpindi are serving fresh food but homemade food is always having more attraction on health point of view. Today I am excited to review a food service which is totally unique in twin cities. Homemade food available online! Sounds interesting? Now you can order homemade fresh & hygienic food from Foodu.pk.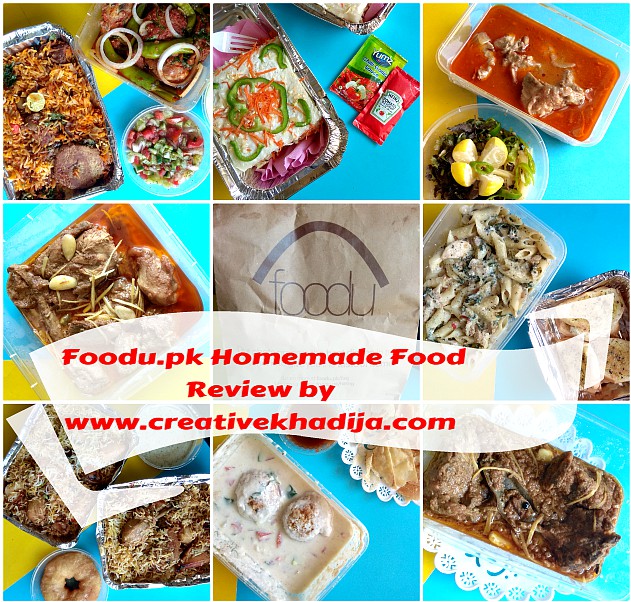 Homemade Fresh & Hygienic Food from Foodu-Review
I  received a delicious food package from Foodu a couple of days back for testing and review. It was all homemade food and by the chefs who dropped a little note with every food item. How nice! Foodu is an online service which connects chefs to the customers for providing healthy and hygienic food in Rawalpindi & Islamabad. Food is freshly made for you and not cooked already in bulk amount already. Chefs at Foodu are very professional and there is like magic in their hands that you can't stop craving for their delicious food.
Have a look at these yummy food items, let me share the detail below: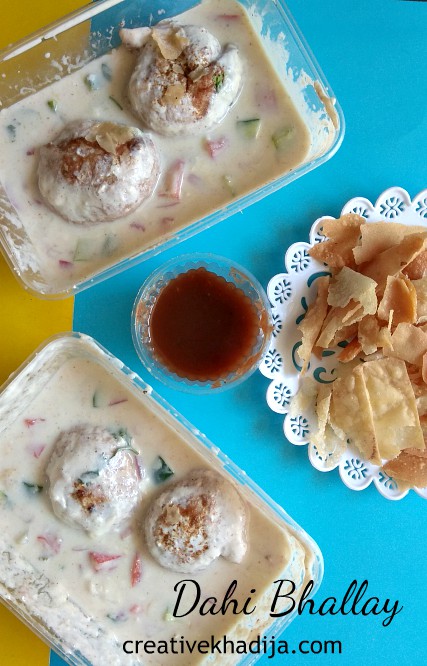 Dahi Bhallay is one of the favorite desi food no doubt. I really like it, not running amount of yogurt or over spiced. specially the tamarind sauce (imli ki chatni) was perfect. Price of two serving is 390 pkr.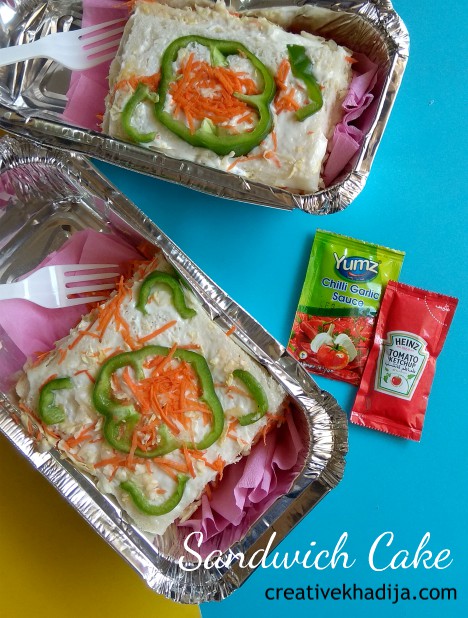 Sandwich Cake is a delicious homemade snack. Very soft and fresh. Isn't it looking delicious? For two servings it's price is 540 pkr which is I think more than it should be but also worth it. It would be better if the sandwich was wrapped in the butter paper instead of the paper tissue as it was sticking to it.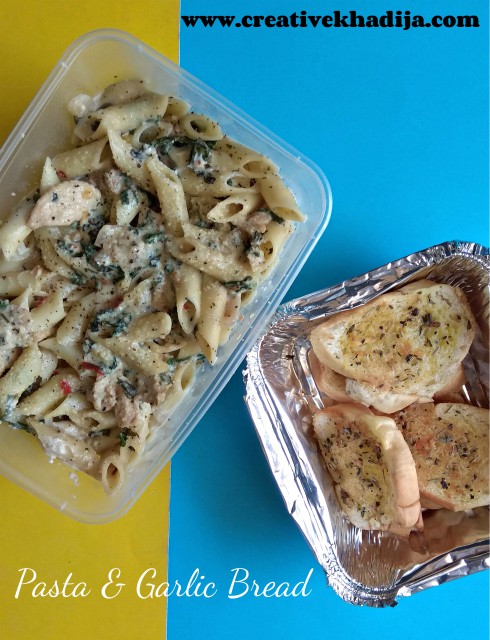 Pasta as named Penne Florentine is the best one I have tried so far in any restaurant in twin cities. Amount of boneless chicken chunks was also satisfactory. Delicious and perfectly cooked Pasta for two servings in 650 pkr only. Very reasonable and worth trying. Crispy garlic bread was complimentary by the chef and it was also perfect.
Chicken Sindhi Biryani is not just us Pakistanis favorite food but also liked by the spicy food lovers all around the world. If you are a Karachite/Sindhi while living in the twin cities, you should try this Sindhi Biryani. Spices were perfect and chicken was tender as well. The donuts you can see here is complimentary by the chef as well. Price of the biryani for serving two is 650 pkr.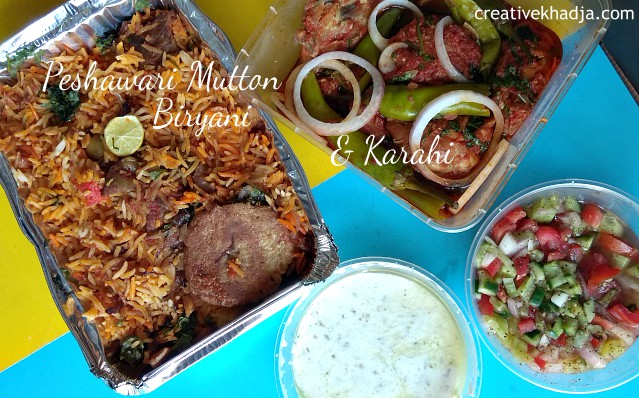 This Peshawari Mutton Biryani is the best in taste as well as presentation. Spices were accurate and well cooked rice & mutton. Salad was fresh and nicely chopped. Price of biryani is 790 and the Peshawari chicken karahi for only 340 pkr. This chicken karahi masala was finger licking to be honest :)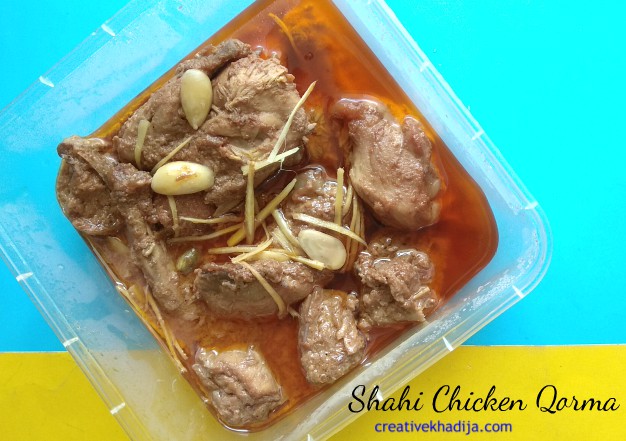 Shahi Chicken Qorma is very soft and tender, perfect in the taste and spices. Though amount of oil was a bit more but the gravy was perfect. As the food is homemade, so I am relax about the clean and fresh food. For the serving of two it's in 560 pkr only. You should give it a try!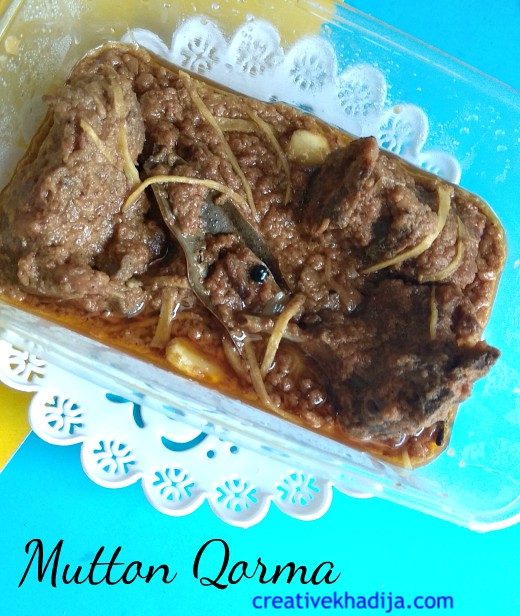 Mutton Qorma is one famous desi food. This mutton qorma was delicious and perfectly cooked. It was very oily so the packing was messed up with oil. Taste of the Qorma was very well. For two servings, it's price is 780 pkr.
Chicken Nihari with perfect curry masala was also delicious. As the package was wrapped in the sheet, so not a single drop of oil was out during food delivery to me place. Chicken was soft and yummy. Price is 460 pkr for two servings. Coriander, mint and ginger slices were provided for the garnishing in a separate box.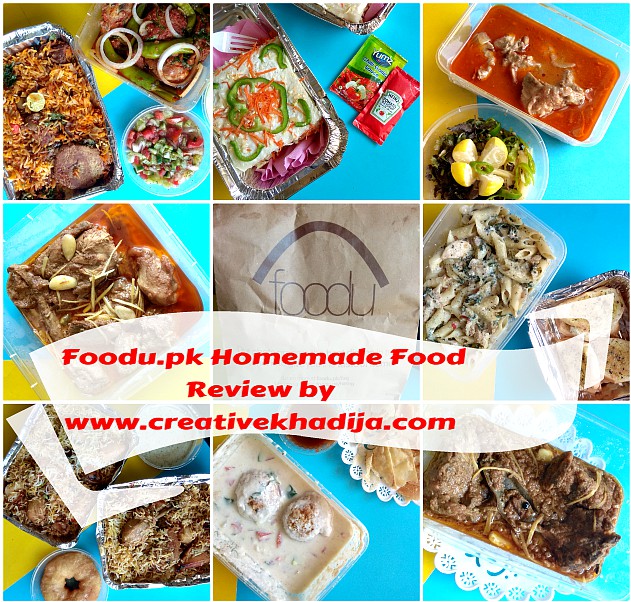 Final verdict:
My experience of food tasting was overall outstanding. I am really satisfied by the food service and taste of Foodu.pk chefs.
Food was fresh and hot when reached at my place. Everything was nicely packed in acrylic boxes or tin foil wrapping carefully. Salads were nicely chopped with fresh vegetables. All of the food was exclusively made on order for me like every other customer, so it was freshly cooked. Prices are a bit high but as food is  made on order so worth paying for hygienic food. Isn't it?
I will rate it 4.5/5. If you are in the twin cities, you should give it a try! They are also hiring chefs, so if you are experienced and professional chef, you can contact them. I would also like to thank chefs: Javeria, Faiza, Sadia, Najma, Parveen and Tanveer for the delicious food.
Thanks  for reading my detailed blog post. I hope this mouthwatering food will force you to give it a try! If you have any question or suggestion, feel free to drop a comment.
Thanks ~
Khadija
P.S – This is a food review post and all views are mine. This complimentary food was sent for the review purpose only.