There is no place like home, we often receive the worldwide expression like Home sweet Home which indicates that home is a peaceful and desirable place for every individual. Our home says a lot about who we are and what is important for us. Now a days interior design trends provide us unique ways to décor our homes and present our identity. Today we are going to discuss some unique interior design trends of wood flooring in 2018.
Currently, the most exclusive and enduring interior design trends are wooden flooring. There are many wood flooring types available in the market with different types of wood, colors and designs. I hope my today's share will help you choose the right one which will fit within your budget and needs. The most commonly used wood flooring types are Laminate, which is not only cost effective but also ideal for living rooms. Solid Hardwood adds visual attraction to the rooms which looks expensive as well. Moreover, Bamboo and Cork are environment friendly floor types that are soft to walk on with less noise and good application for long standing areas like kitchen.
Unique interior design trends of wood flooring in 2018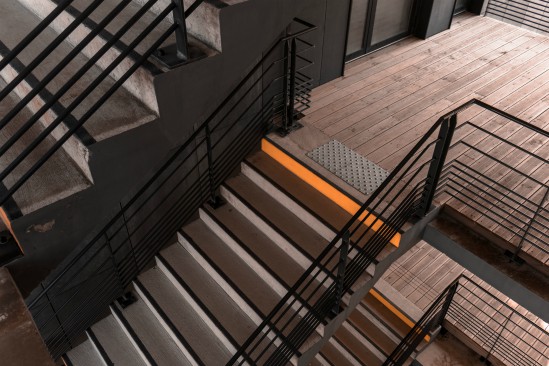 Despite these wood flooring types the engineered wood floors are gaining sweeping popularity in almost every country. These wood flooring types adds natural appeal with warmth and luxury look to yours stuff. It is made up of multiple layers of woods including plywood in between thin slices of hardwood. Engineered wood flooring is available in different dimensions with thickness ranges between 12.5mm-22mm and looks like real hard wood with low cost. It can be installed in basement and kitchen which have less issue of moisture and temperature changes issues but are not suitable for washrooms due to highly moisture prone area.
Advantages of engineered wood flooring:
Engineered wood flooring is highly in demand these days due to its utmost advantages, these include:
The most fascinating thing about engineered wood flooring is that it looks like real wood. One can easily confuse it with solid wood at first glance. It has great tolerance against moisture and temperature changes which make it long lasting and durable. Engineered wood floors are also easy to repair, its localized damage can be repair by simply removing that affected plank of wood instead of whole wood digging. The great advantage of engineered wood flooring is that it is easy to install using adhesive glue, nailed or screwed down.

To add value and attraction in property wood flooring is widely employed in latest home design. They not only look alluring and natural but are cost effective as well. Once done with wood flooring it is important to maintain its quality and attractiveness as different types of wood requires different nature of care and attention.

Here are few tips for you to consider after installation of wood floors:
Don not use harsh chemical for cleaning purpose, try to use wet mop.
Try your best to not drag heavy furniture over wood floors instead lift it carefully to move from place to another.
Do not let stains and debris stay long, clean quickly.
Try to avoid direct sun over wooden floor as it will cause discoloration.
Add fresh coat of finish every one to three year to make it look new and fresh.
It would be better if you will add rugs for décor and floor protection purpose.
There are several perks of different flooring styles, like engineered and solid both. You can keep it according to your lifestyle and accommodation. You can also have a look at some more tips for wooden flooring. I hope this article will help you deciding a perfect flooring for your beautiful home.
Have a great day!
Disclaimer – This post may contain some collaborative links. Thank you for your support.