Hey girls, Sorry for missing in action these days. I had some busy schedule with my studies and then work. Today I found some free time finally so thought to share something which is pending since last two weeks. You can follow me on my social media networks as I am more active there and sharing stuff on the daily basis usually. For writing something on the blog, it takes more time and effort as compared to the social media. Stay in touch  to see more from Creative Khadija. Today I am going to share Oriflame Cosmetics Review and especially Milk & Honey Face Scrub.
If you remember last month I received a cute basket of some
Oriflame cosmetics products
. One of their most hyped product these days is
Milk & Honey Scrub
. Today I am going to review it for my dear readers. I hope you will find it useful. We all like skin care products and using scrub is one of the best way to exfoliate face. As weather is changing  so we all need to be more careful about skin care. I also know few people who use DIY face scrub for their skin.
Oriflame Cosmetics Review – Milk & Honey Face Scrub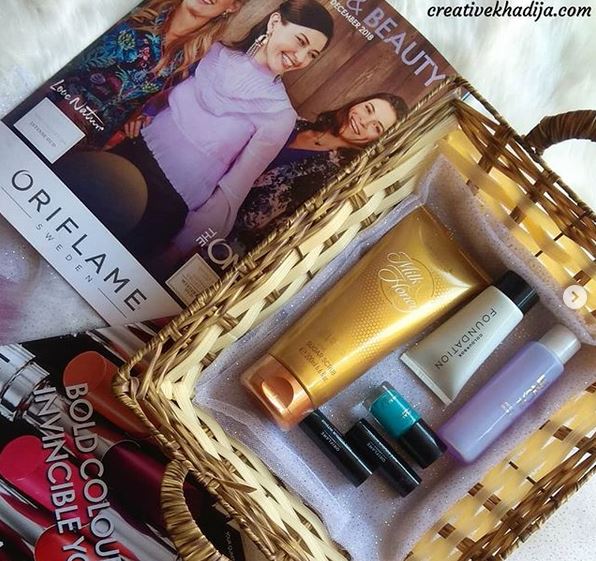 I received a basket with few goodies from one of the Oriflame seller beautiqa.swishdesigns
Products are:
Milk & Honey gold sugar scrub
Colourbox Foundation
Nail polish & instant remover
Pure Colour Intense lipsticks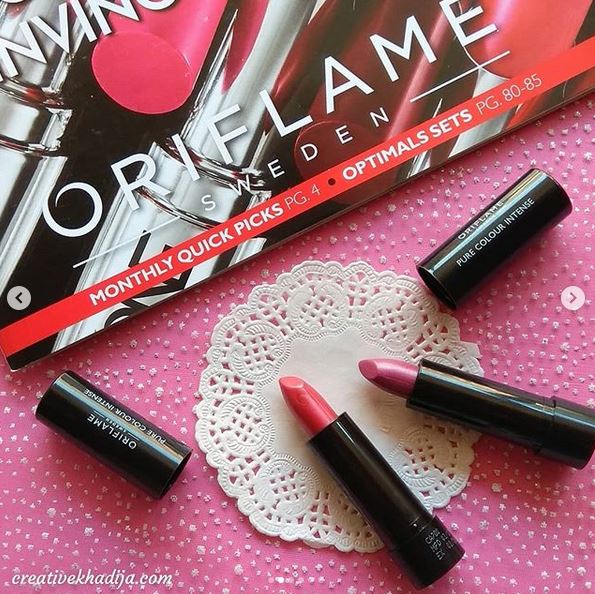 These are one of my favorite lippies these days. Aren't these adorable colors? Nice shades :)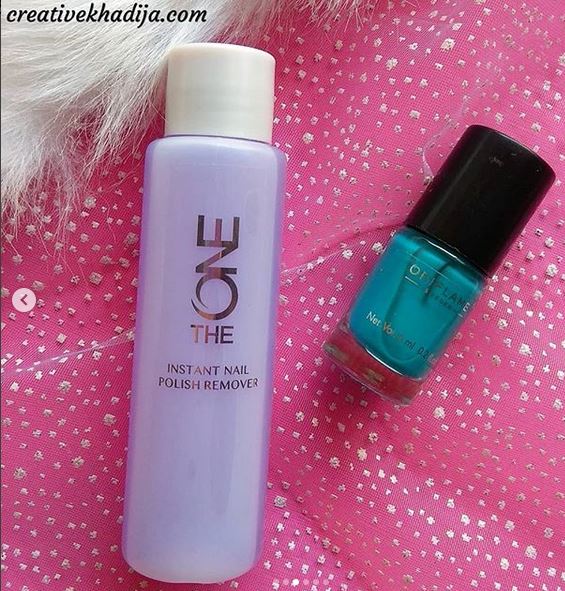 I have already used oriflame nail colors but I use this instant nail remover for the first time & it was amazing. Usually nail removers makes the nails surface rough after removing the nail polish. This was a good one.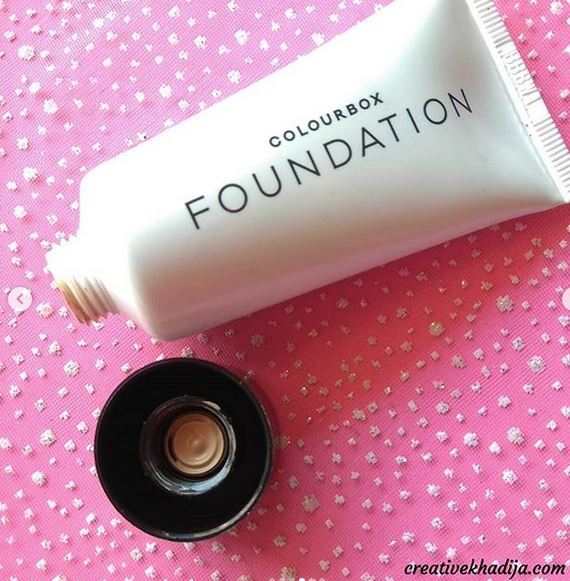 There are different colors of foundation available while this one was okay for my skin tone.  You can see oriflame catalog for more details about their different products.
Oriflame Cosmetics Review – Milk & Honey Face Scrub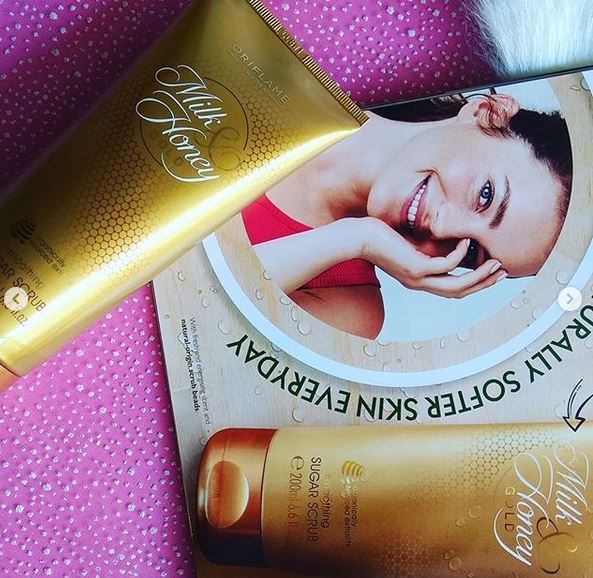 Let's talk about Milk & Honey gold sugar scrub and how to use face scrub.
The product looks like honey but its ingredients are aqua glycerin, sodium laureth sulfate, hyderated silica, hexyl cinnamal with mild perfume essence.




You need little amount of the product for your face, neck and hands. First make your skin wet before applying the scrub. Wash your hands & face then start applying the scrub in circular motion on the face. I use rose water spray for keeping the skin wet. Apply with a soft hand and for 5 minutes only. Then with the help of a soft wet sponge, clean the skin.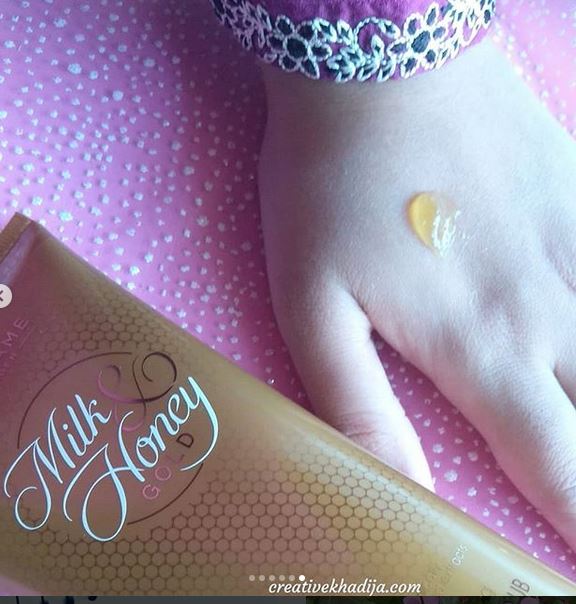 You will see a vivid difference now. Skin will be very soft, smooth and fresh. I really like the product's essence as well. Price of the 200 ml packing is 1150 pkr and you can use it for long. I found this product very well for my skin and I hope this will go perfect for all types of skin. You can use this face scrub at home easily and it works.
I will rate this sugar scrub 4.5/5.
You need to try this Milk & Honey scrub by Oriflame, don't forget to let me know your reviews then. I hope you will be satisfied with the product. Also, if you have any question, feel free to drop your views in the comment section. Looking forward to it.
Have a great day!
Khadija ~