DIY
How To Paint, Design and Decorate Clay Pots
Easy way to paint and decorate a clay pot-Tutorial
Welcome everyone! First craft tutorial of this year is finally up today. Are you excited to see what I am going to share? If you are following me on my social media networks, you may already have seen this DIY when I was working on this past weekend. I shared the making of this clay pot on my Instagram and Facebook page stories. Most of my followers are now looking for the DIY blog post on how to paint, design and decorate clay pot. Let's have a look:
How To Paint, Design and Decorate Clay Pots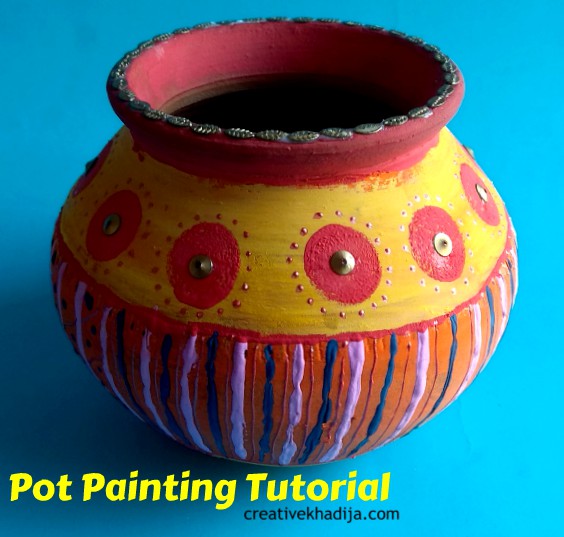 Painting clay pots is not a difficult art to try. A few months back I painted and shared DIY clay pot planter, do you remember that? I still have that planter on my shelf while writing this blog post. Today, I will be sharing how to paint any clay pot.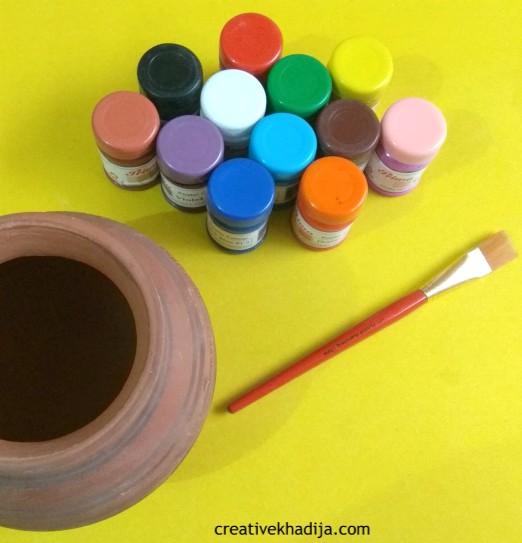 I bought this mini clay pot in 50 PKR only which is half a dollar actually. Pot painting is a satisfying kind of craft as well. First I thought to paint it in one color only but when I saw a bunch of colors in front of me, then I can't stop myself playing with colors. Have a look and see how it looks. I hope you will enjoy seeing another easy craft idea by Creative Khadija :)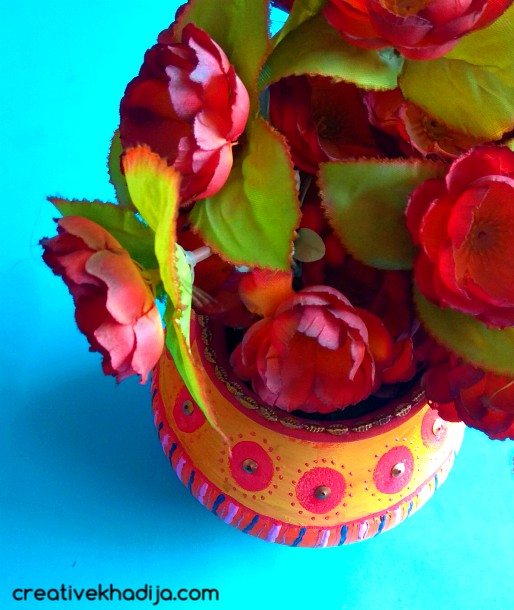 I was not suppose to put flowers in this pot but when I saw a matching floral bunch in another vase, I put it in & see how well is the color coordination here. Isn't it?
How To Paint, Design and Decorate Clay Pots
Craft supplies for pot painting: You will need to have paints, paint brush, barBQ stick, sequins & transparent glue. The most important thing is to dip the clay pot in the water for few hours so clay will absorb the water and paint will stay smooth on the clay pot. You can follow any pot painting design as well but I painted freehand and randomly.

First I applied orange paint as base color, then I thought to give it an ombre shade with yellow color paint. But that was a fail as they didn't merge well together. I used a barBQ stick for painting purple and blue lines on the curve of clay pot. I used the red foam brush for painting big dots.
I waited for an hour until it gets dry, then with transparent glue I applied sequins on red dots and top. Pot is painted and ready now but still there are many pot decoration ideas you can try. You can also follow any pot painting designs by seeing inspiration online.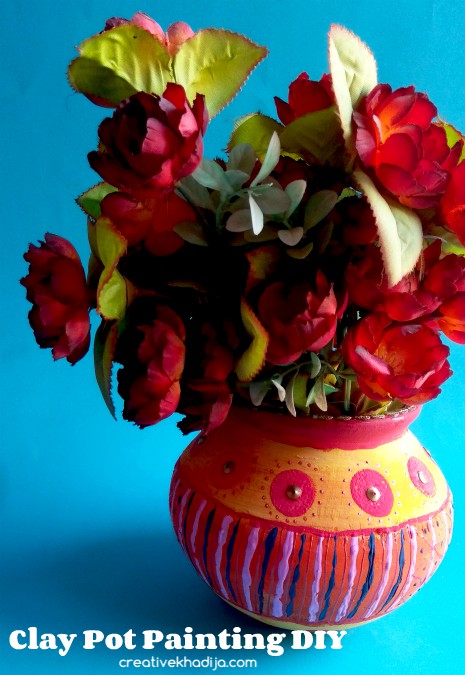 My clay pot painting is completed here. I put some faux flowers in it and they were matching with the pot colors so well, isn't it?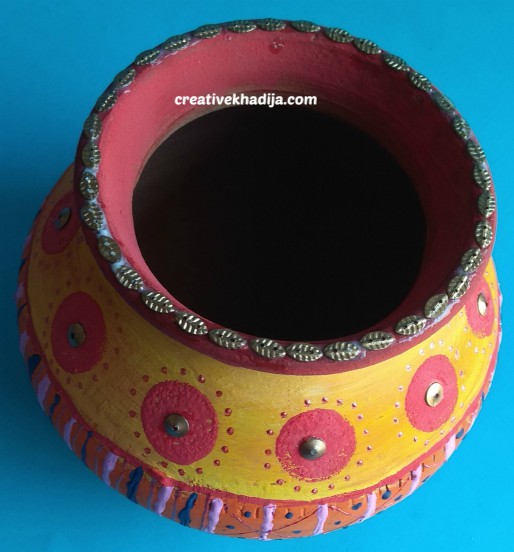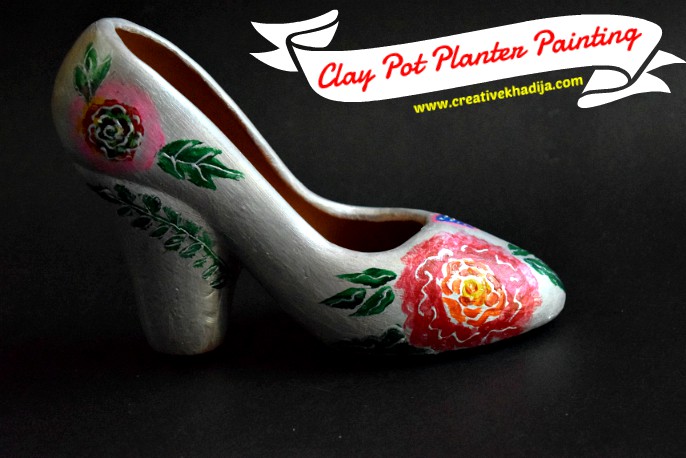 You can also have a look at my previous clay pot planter painting tutorial
You can also have a look at my previous DIY ideas and Tutorials for home and garden decoration ideas. I hope you liked my today's blog post how To paint, design and decorate clay pots & will find it interesting. Feel free to share your feedback, so I will create crafts accordingly!
Have a great start of the week dear friends :)
Khadija ~