DIY
How to decorate and wrap a chocolate filled gift basket
Gift Basket Decoration Idea and Few Things To Remember While Decorating Chocolate Basket As Gift
Happy Sunday! I hope you all are having a nice day. I had good time with my nieces while crafting this past week. We packed a gift with some chocolates together. You can see a lot of gift packing ideas and gift wrapping styles but I tried one of the simple way. It is a very easy and quick gift wrapping idea for a chocolate gift basket. I am going to share today about how to decorate and wrap a chocolate filled gift basket and what are few points you need to remember while packing.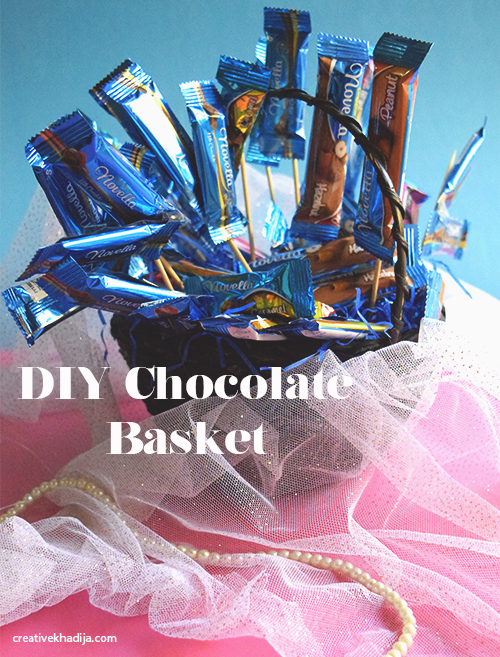 I decorated this mini basket with glitter netting with the help of few ribbons & pearl laces. These are not difficult to wrap!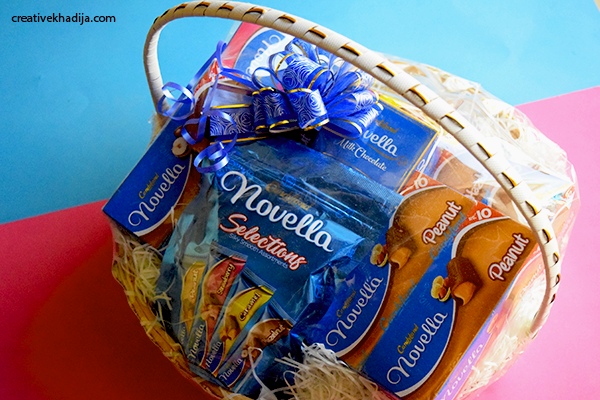 I got this yummy basket full of chocolates from Novella by CandyLand.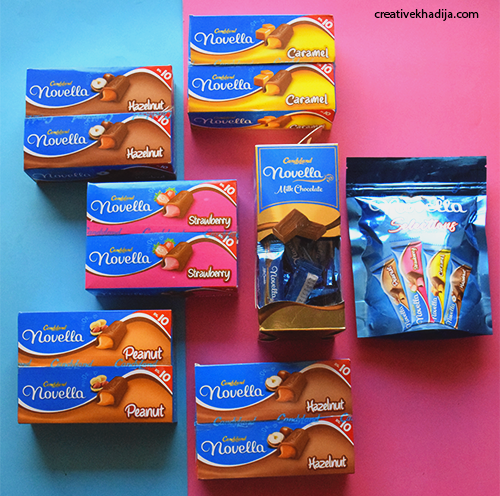 These are goodies I have received. As I am not a fan of sweets or candies, so I thought to give some chocolates away. That's why I decided to make a gift basket of chocolates.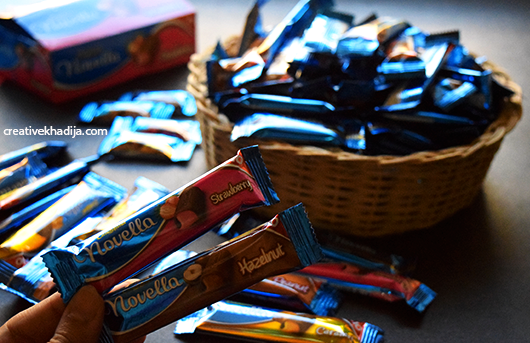 Me and my nieces had fun together with some yummy treats! Eating and creating with kids is simply a good idea, isn't it?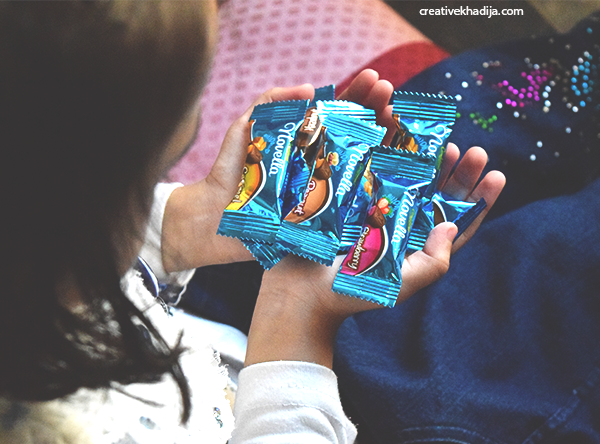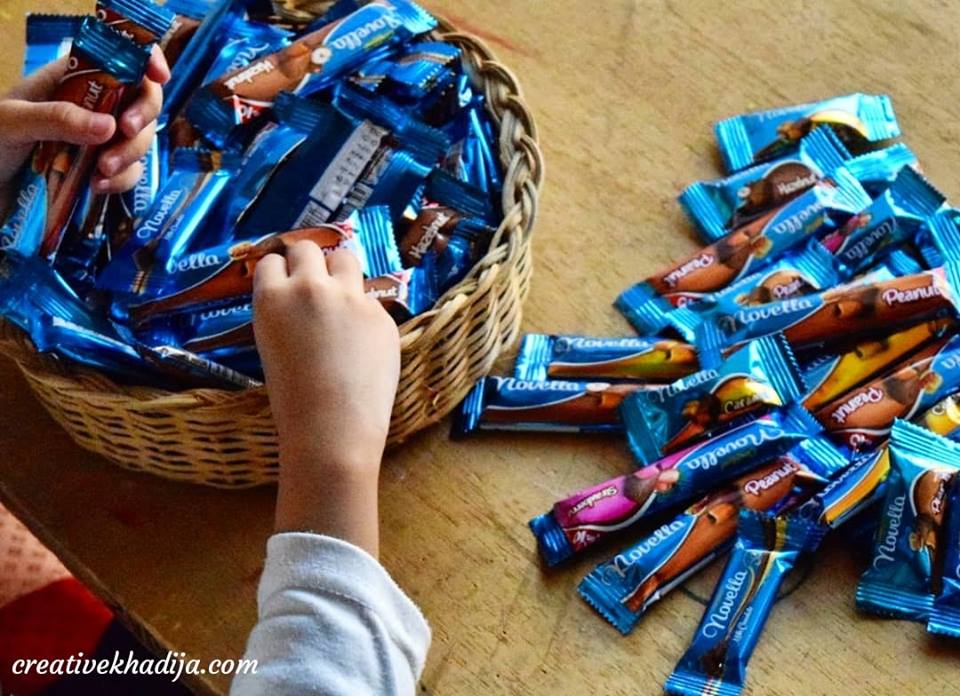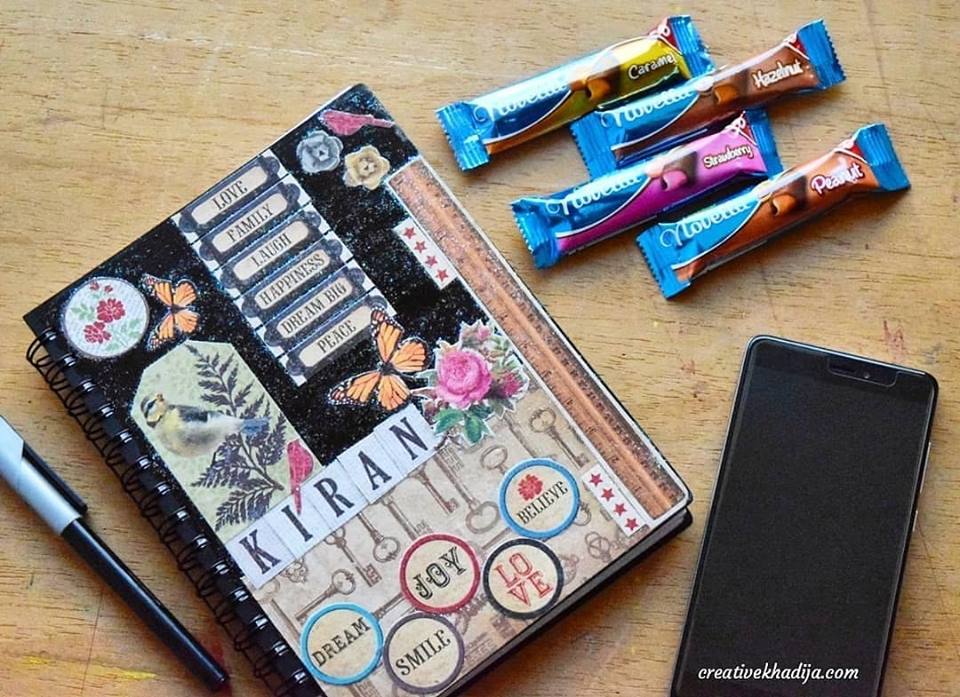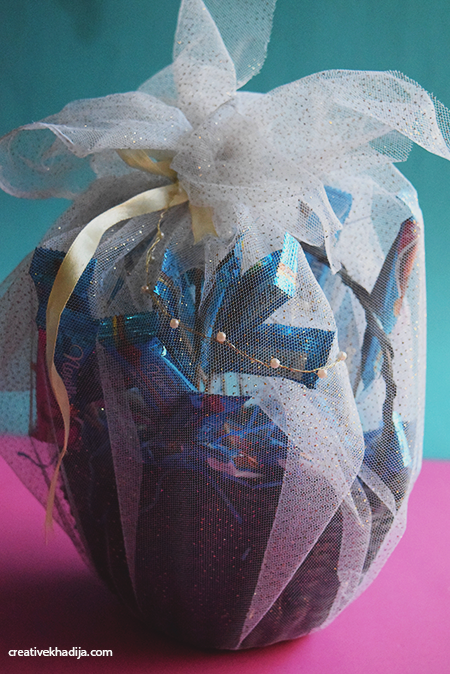 Have a look how I decorated this chocolate gift basket. Steps are easy!
You will need:
Basket, Bar BQ sticks, Tape, Thermopol, crepe paper strips, ribbons, netting fabric and chocolates of course!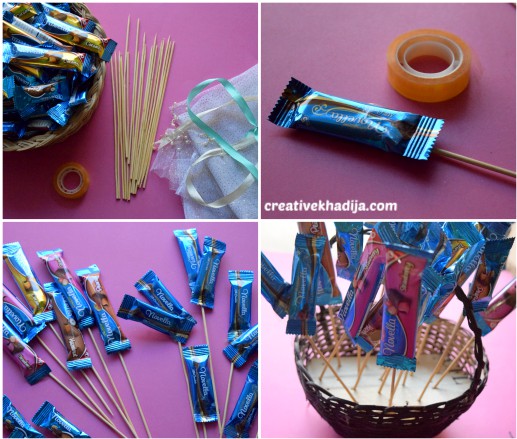 First, you will need to fix these chocolates on sticks with any transparent tapes. Then place a piece of thermopol in the basket and a card piece on it to hide that piece. Now fix the sticks in the thermopol piece carefully.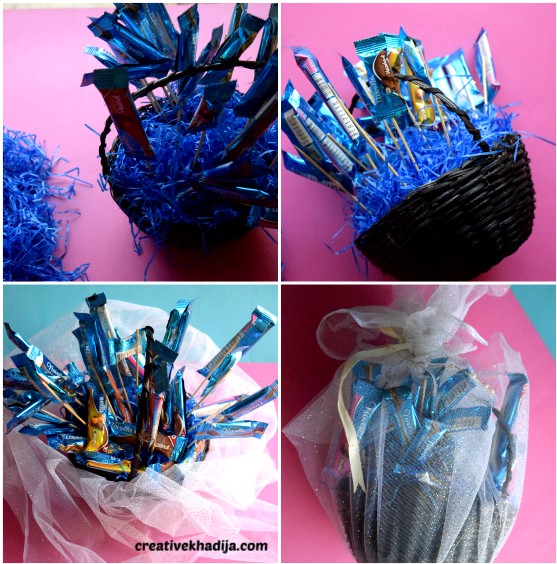 To hide the empty space in the basket, I filled it with crepe paper strings. There still some place was empty so I put some more chocolates in the basket. Now it's looking more filled and covered. Right?
How to decorate and wrap a chocolate filled gift basket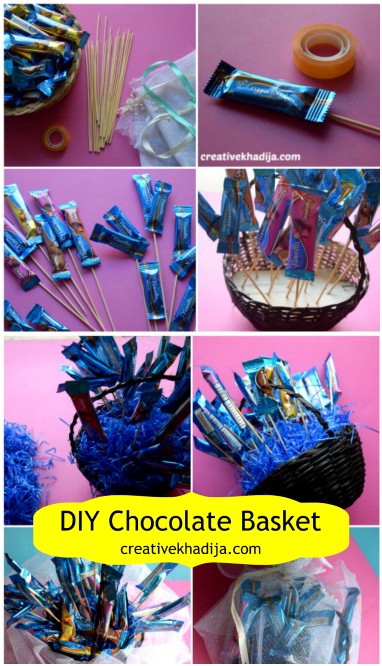 I hope you liked this idea of gift packing and wrapping. You can also fill the basket with candies, cookies and biscuits too. As my basket was little, so I only filled it with different flavored chocolates.
You can also have a look at some of my previous DIY gift pack ideas in this category.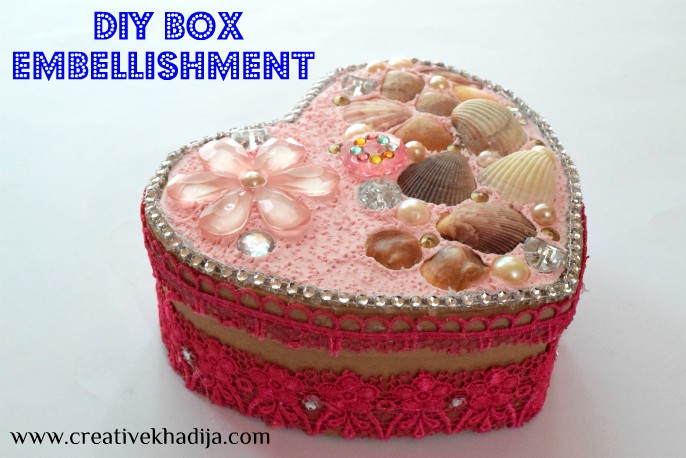 I hope you will be having a great weekend. Feel free to give your feedback :) If you want to see any other craft tutorial by me, do let me know in the comments section. Thanks!
Khadija ~