Hey dear fellows!! I am excited to share my today's blog post with you all. Through the title you already got the idea what is the excitement about. Well, the hobby blogging I started 10 years back, the passion for art which turned into profession later, now reached a milestone of a decade by the grace of Almighty. Creative Khadija Blog Turned 10 Years Old Alhamdulillah! Time to celebrate this day, all the success & fun I have been enjoying through out.. Drum rolls :D
Today marks a decade of blogging journey for me & my #CreativeKhadija blog! 2010 was the time when social media networks were not even properly existing & also Facebook+YouTube was banned in Pakistan.
I started from Blogspot platform as it was free & easy to use for a newbie. Later I got my website designed & launched by the help of my brother & cousin who are good at handling tech stuff behind the blog.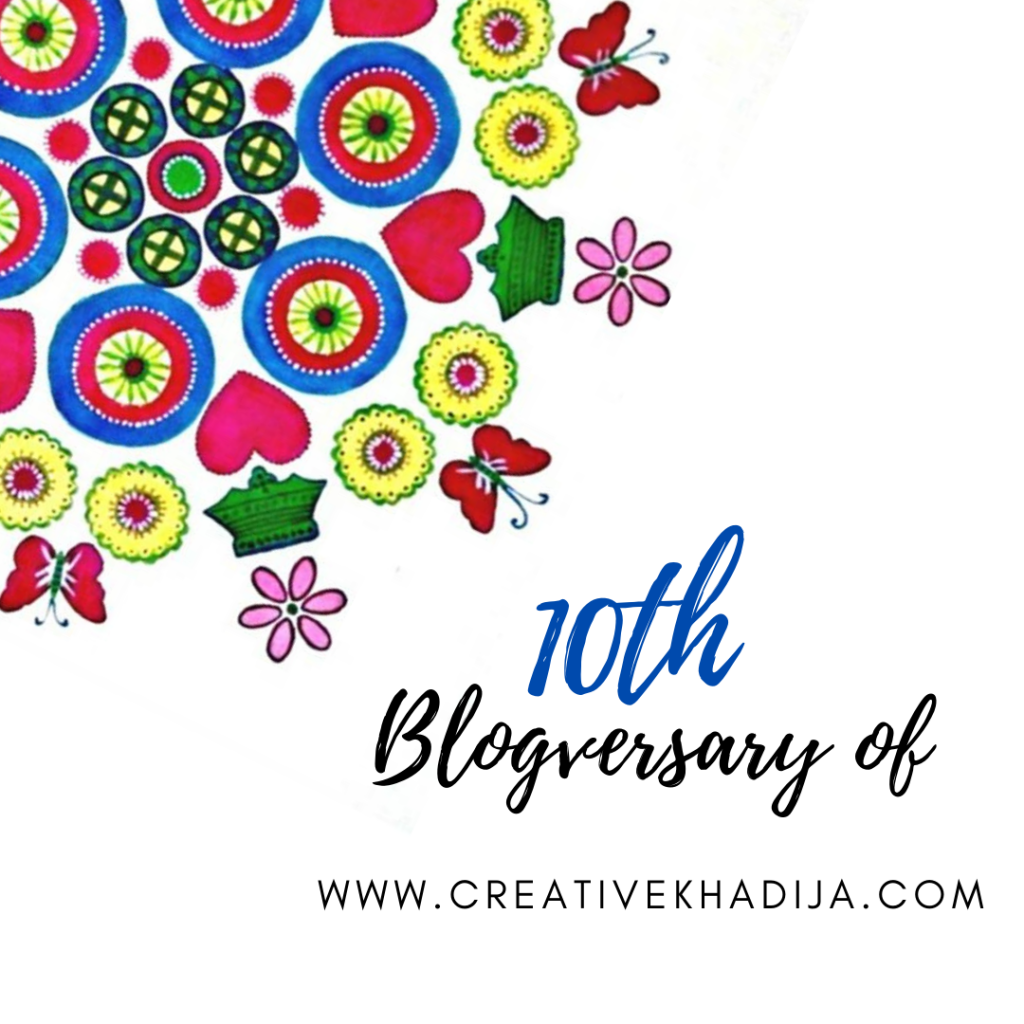 Creative Khadija Blog Turned 10 Years Old
There are 818 blog posts published so far on my website while most of them written by me. My blog posts are all about art & crafts tutorials, recipes, recycled projects, fashion DIYs & home improvement things along with anything I feel like sharing as random blogging. Not focused on a single niche because I handle it like MERA BLOG MERI MARZI ? I am glad I got the appreciation & support of my all wonderful readers. Recently one of my blog post went viral with 47 thousands reshare. Isn't it amazing? You people are the best <3 All the international magazines feature & awards means a lot to me seriously! It's all because of you!
To be very honest, I had many plans to celebrate this day because it is Alhamdu'lillah a super successful decade of my life. Before COVID-19 A couple of months back when I was planning things to celebrate. I had no idea that Corona will come & ruin the situation globally. I can't even order a customized cake for the blog & the one I baked today was not worth sharing online though absolutely delicious.
Well, If I will keep writing this blog post, it will never end as I have many good memories and stuff to share with you all. Long story short, I just want to say a BIG FAT THANKS to all of my digital family on the blog & social media networks. So glad you are here reading my blogs & appreciating my art & work always!
I hope you will keep supporting my efforts. Stay connected as a part of my blogging journey. Creative Khadija Blog Turned 10 Years Old Now & InshaAllah will keep you updating about all the fun stuff happening around. Also, Ramadan 2020 is almost here finally. Muslims all over the world are ready to start the holy month of fasting from tomorrow.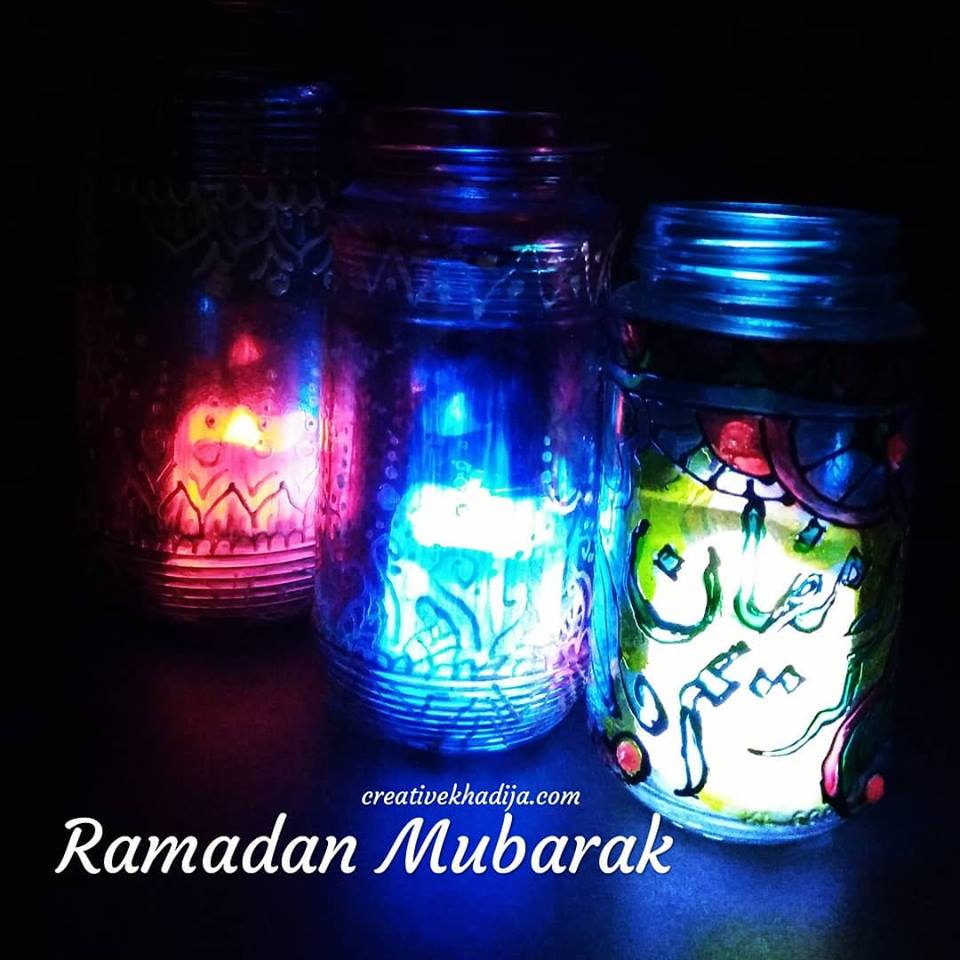 Are you ready for the holy month of Ramadan 2020? I would like to know your preparations & celebrations as well. You can follow me on the social media networks to see regular updates about the recipes & crafts.
Have a great day everyone, I hope you will be having a blessed Ramadan 2020. Keep me remember in your precious prayers please!
Here to many more years InshaAllah ?
Khadija