Sponsors Spotlight
7 Simple Tips for Home Balcony Makeover
Have a look at these 7 Simple Tips for Home Balcony Makeover. You will find these Home Improvement Ideas useful specially for small spaces.
Are you looking for some simple tips for home decor or improvement? Welcome here! Whether you live in a small apartment or a large one, having a balcony is a blessing. It connects you to the outside world, while still being in the comfort of your home. If you are an introvert who likes having the feeling of a fresh breeze. However, dislike unnecessary interactions with people. You know the importance of having a balcony. In today's article, I will be discussing 7 Simple Tips for Home Balcony Makeover that anyone can easily try.
Tips for Home Balcony
Whether you are renovating a newly owned space. Or just upgrading your old apartment. Remembering to add some touches to your balcony is very important. Most people will consider it as an extra expense and might just skip it altogether. However, this space in your house deserves equal attention. Even if you go to your balcony, just to enjoy your morning coffee. Having a pretty balcony area can instantly boost your mood.
Remember the Balcony during Home Makeover
Here are a few tips for home balcony upgrade that you can follow on a budget.
Work with Space you Have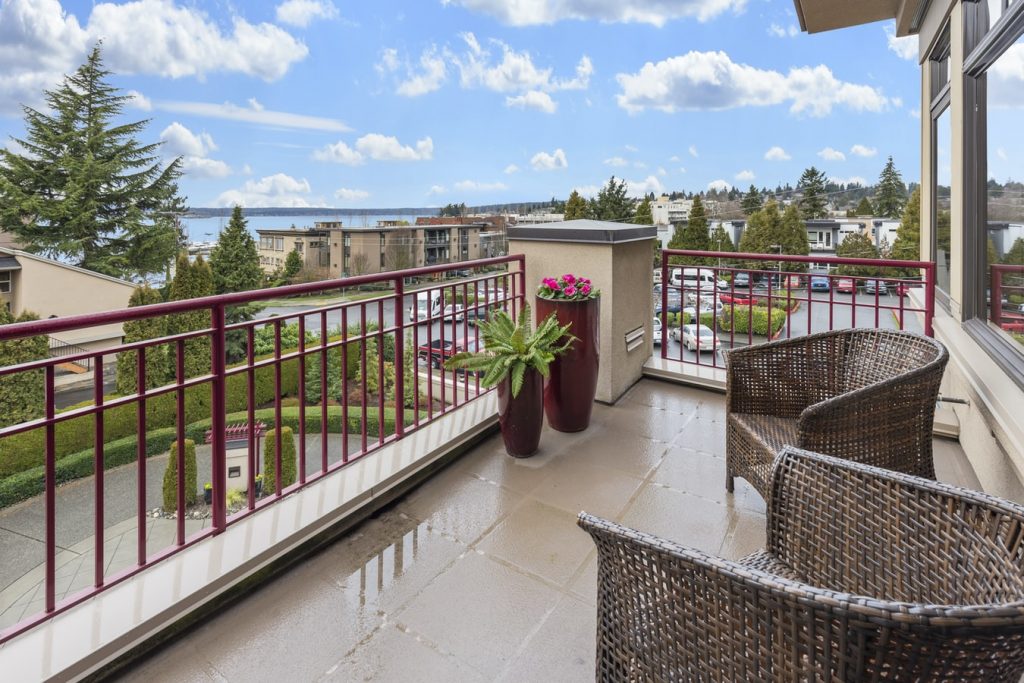 First, the most important step is to carefully analyze the space you have and work with it. Not all balconies are designed equally. Some might be larger, while others might be just wide enough to provide you with a little sitting space.
While minimalism is the key to go, you can always decorate and add in items as much as you want. Just leave enough space, so you can easily move around in your balcony. The most important thing before adding anything else is to have a shade install on your balcony. This will save your furniture and plants from all types of harsh weather.
Be Your Own Interior Designer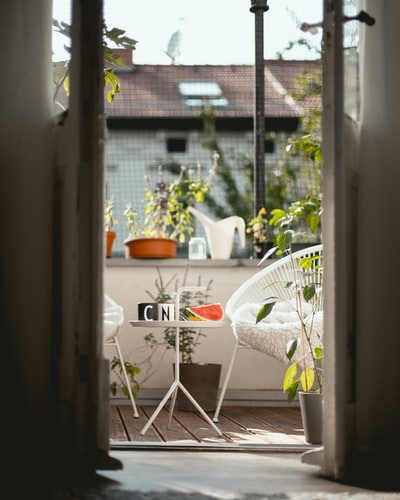 After analyzing the balcony space, it's time to decorate it. For this purpose, you can be your very own designer. Get interior designer tips given by the experts and adjust it according to your own aesthetics. You can either go with a color palette or select a theme for your balcony. Get the walls and grills painted if they need a painting job. Or you can leave it as-is for a rustic look. Bring in the elements that will complement the overall aesthetics of your balcony. Add a patterned rug to add design to the floor of your balcony.
Choose Glass Balustrades for an Infinity Appeal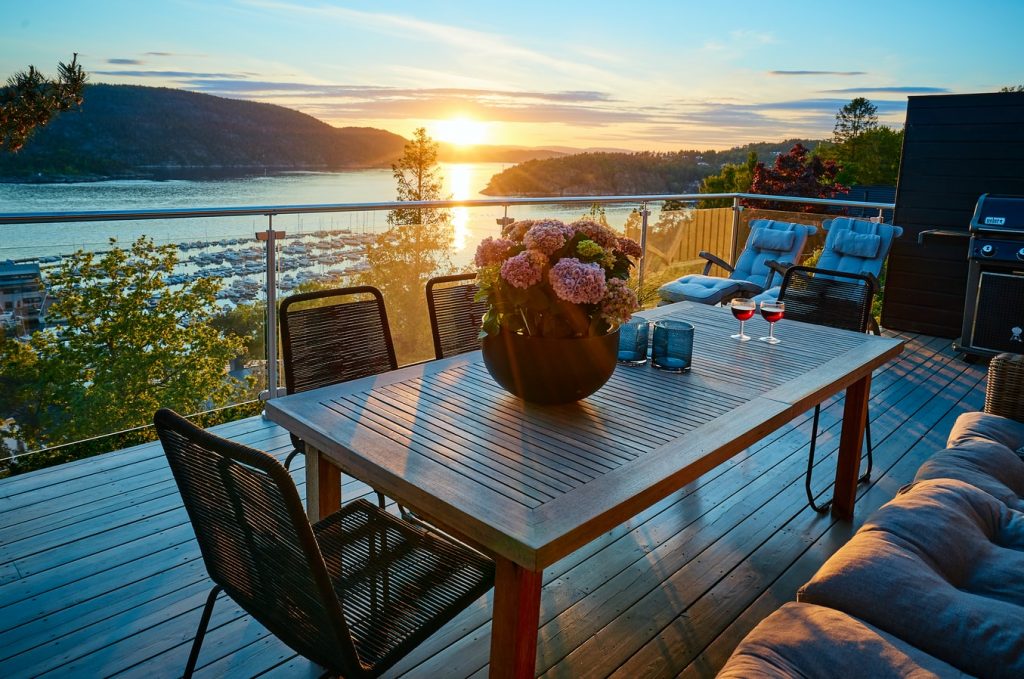 Glass Balustrades and Balconies go along very well, especially if you have a small balcony space. The glass balustrades will give the illusion of a wider space and opens up the area a lot. Also if you have pets or little kids, who get bored of sitting at home all day. The balustrades will allow them to look outside conveniently and cheer up. This is also an excellent way to upgrade your balcony space to give it a lavish appeal without breaking the bank. 
Add Greenery to Your Balcony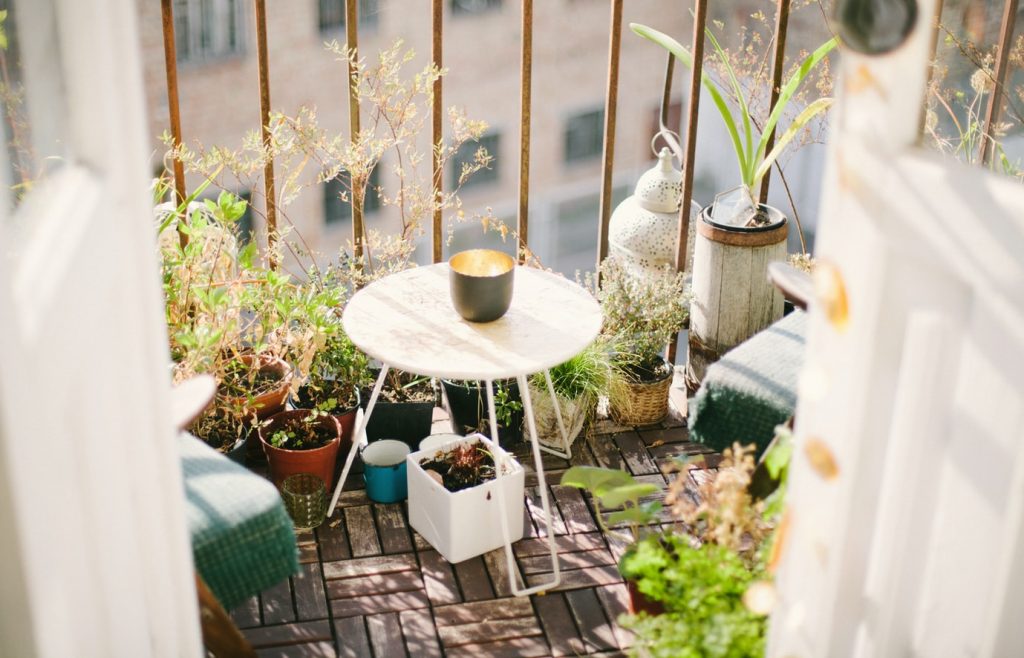 There is nothing that can't be made pretty with the addition of some beautiful plants. Balconies for a lot of people are their green spaces, where they have their small safe haven of nature. Add as many plants as you like. You can also add flowers, herbs, and other smaller vegetation to turn your balcony into a small kitchen garden.
Alternate by adding smaller pots, wall planters, and large-sized pots. As the combination of different plants will make the area look even prettier. You can also get vines to hang around the grills or the walls of the balcony. Hanging plants look very attractive as well. Balcony & rooftop gardens are also a new trend for small spaces.
Furnish the Balcony Accordingly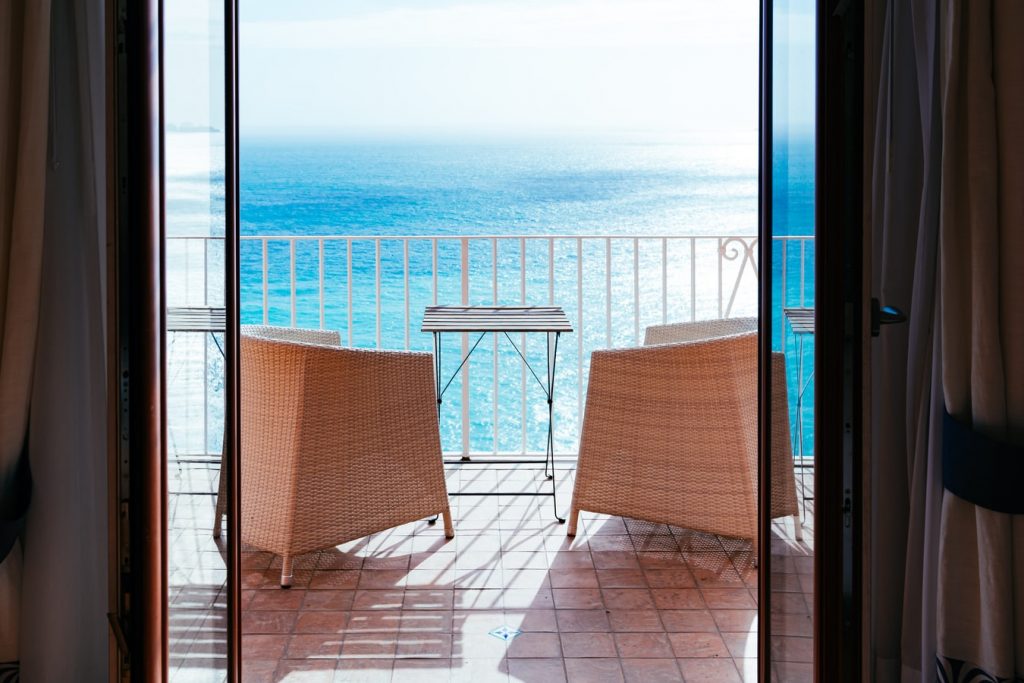 Depending on whether you have a tiny balcony area or have a decent space. You can furnish your balcony accordingly. There are countless tips for home makeover available that will give you ideas on how to choose the proper furniture for the balcony. Depending on whether you want to turn your balcony into a tea time space, a sitting area for fresh air, or just your retreat from the daily routine.
You can experiment with different things. Add floor cushions with a magazine basket to turn it into a space to enjoy hot coffee and a good book. Adding nice chairs and a coffee table is one of the go-to ways to furnish the balcony area. You can also add hammock and ottomans for added aesthetics.
Light it Up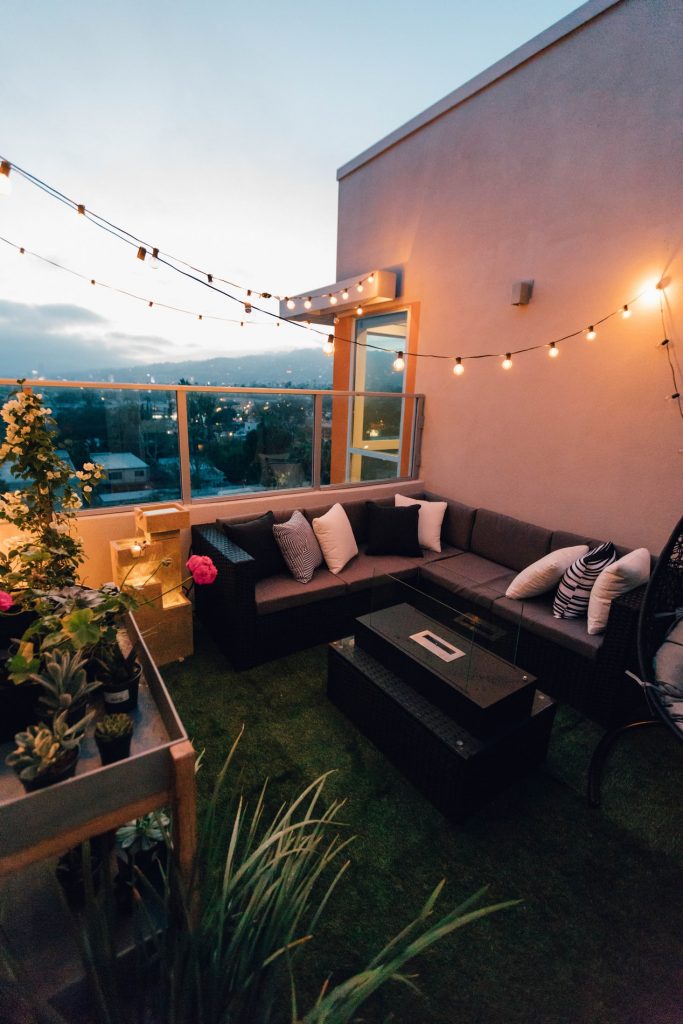 Whether it's adding proper lighting fixtures, using lamps, installing pendant lights, or just adding dazzling string lights. The addition of light to the balcony makes all the difference. It will allow you to enjoy, easily sit in your cozy space, and watch the nightlife if you have a good view. Relaxing there after a long day would be a great end to the day.
Don't Forget the Outdoor Area of the Balcony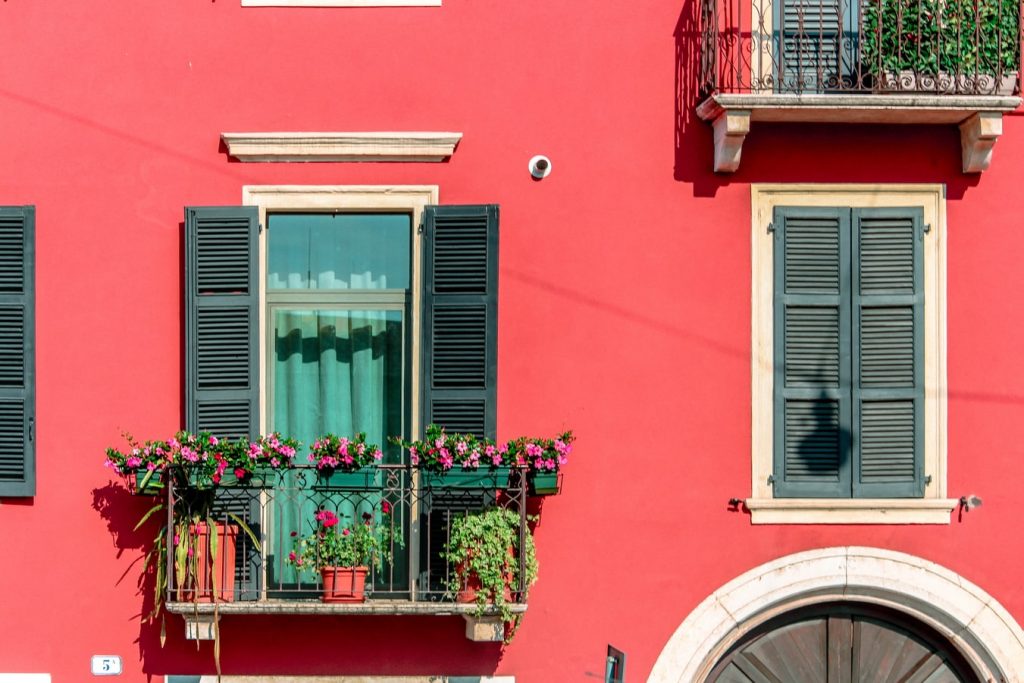 The balcony has two areas. The one which you get to enjoy with as much privacy as you want. Second, is its outside aesthetics that everyone else gets to see. What you can do to make your balcony area look appealing from the outside is to install flower blooms. These planters with blooming flowers will make your outer balcony area look very aesthetically pleasing. Especially, if you have the boring grills on your balcony, the flower plants will be a great upgrade for the balcony.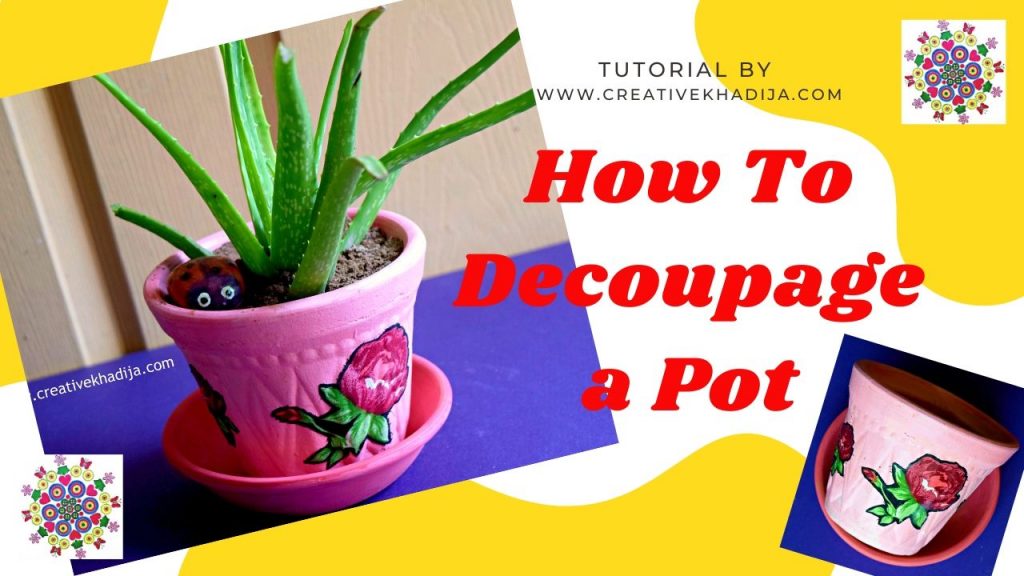 I hope you enjoyed reading the article on 7 Simple Tips for Home Balcony Makeover. Let me know if you have a balcony area and how have you chose to decorate it?
For more similar articles, leave a comment and I will make it happen. Feel free to tag me on Instagram( @creative_mind_khadija )with your balcony makeover pictures!
Disclaimer – This post may contain collaborative links. Thank you for your support.