Celebrate Pakistan Day
Azadi Deals and Discounts on Pakistani Designer Lawn Brands
Whether it's Azadi sale or just a flat discount on summer lawn suits. You will find here. Continue reading for Azadi Deals and Discounts on Pakistani Designer Lawn Brands.
The lawn fabric is perfect for wearing in the summer season. Getting a nice lawn dress for a good price is a bargain you can't miss. Designer lawn suits look very ravishing and appealing, but the hefty price tags might not be welcoming for everyone. What if I tell you that you can get your favourite designer lawn suits at a price you can afford? Sounds too good to be to the true right? I have come up with a list of several lawn brands that are hosting deals and discounts. Whether it's Azadi sale or just a flat discount on lawn suits. You will find it all in today's article. Continue reading for Azadi Deals and Discounts on Pakistani Designer Lawn Brands.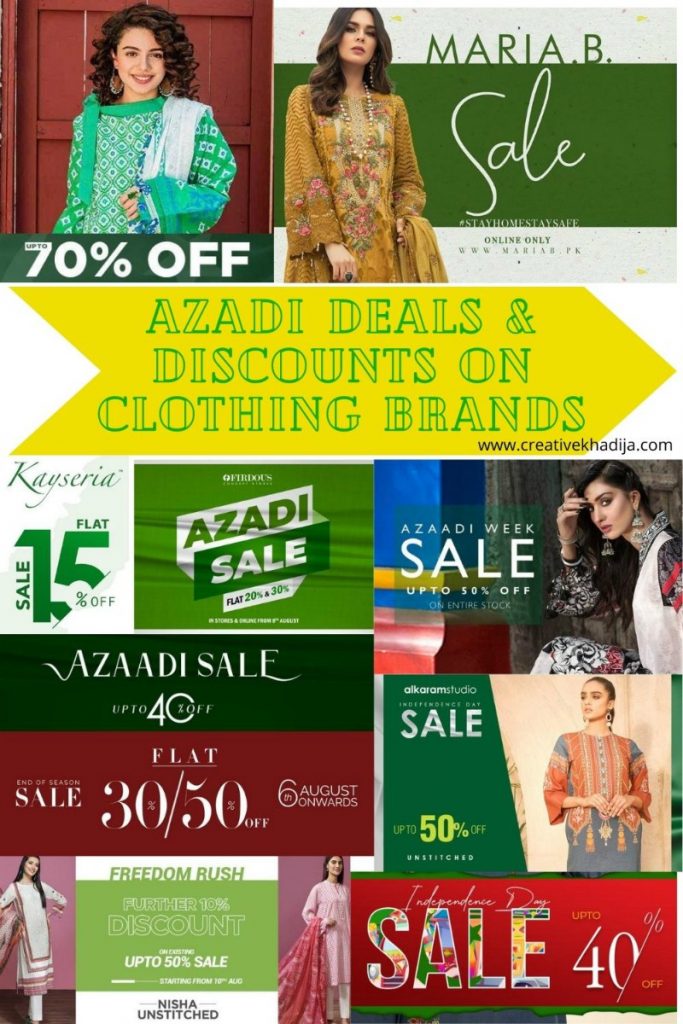 Which Pakistani Lawn Brands to go for Azadi Deals and Discounts?
Everyone has a brand priority or you might just prefer one brand over the other. When it comes to choosing the perfect Pakistani lawn brands for your summer clothes shopping. It all comes down to what you are looking for. Whether you are shopping online or in-store. Browse through the lawn collections of different brands. Check what they are offering in terms of prints, patterns, embroideries, fabric quality, fabric selection, and pricing. After carefully analyzing everything, then finally decided on making a purchase.
Best Deals and Discounts offered by Pakistani Clothing Brands
Several clothing brands are hosting their annual sales on their summer clothing. It is the perfect time to avail the deals and discounts, as the brands have special deals for the Azadi day. If you have been eyeing a dress for long, but waiting for an opportunity for the outfit to go on sale. Now, is the time to check and see if the brand is offering any discounts, to get your favorite outfit.
Azadi Deals and Discounts on Pakistani Designer Lawn Brands
Here is a complete list of Pakistani lawn sale offered by different brands that you need to check.
Gul Ahmed Sale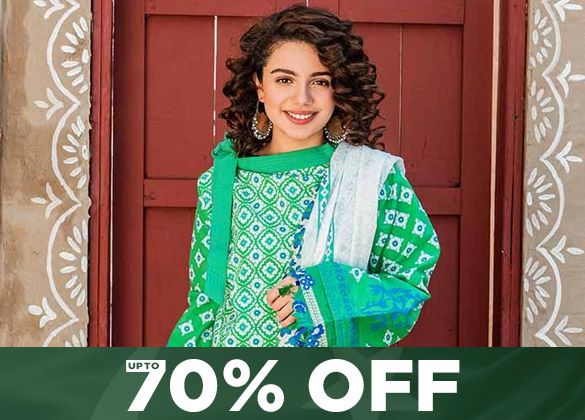 A favourite brand among the ladies for its classic prints, amazing selection, and affordable price. Gul Ahmed is currently offering a sale of up to 60% off on its wide selection of outfits. The sale section includes stitched and un-stitched dresses comprising of Kurtis, two-piece outfits, and three-piece dresses. Azadi Edition is the special collection of Gul Ahmed for Independence day 2020, featuring lawn outfits at a flat discount of 70% off.
So Kamal Sale

When it comes to Pakistani lawn sale, So Kamal always has outdone itself. Offering affordable clothing for women for decades, the brand has a lot to offer in terms of stitched and unstitched fabrics. Hosting an amazing Azadi sale with discounts of up to 40% off, So Kamal has kurtis, two-piece suits, and three-piece lawn ensembles present in their grand sale event. Having a free shipping offer for online orders, it's a sale you can't miss.
LimeLight Sale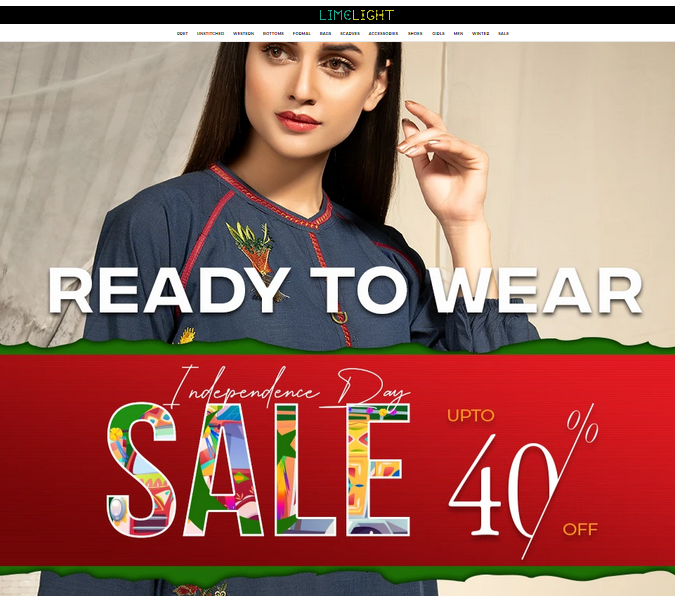 When it comes to producing quality designer lawn suits at nominal prices, LimeLight has been impressing the ladies for years. Offering a hard to resist Azaadi discount of up to 40% off on their collection. The dresses by the brand are worth checking out. With the prices that affordable and prints, along with the embroideries that intricate. You will not leave their store empty-handed.
Nishat Linen Sale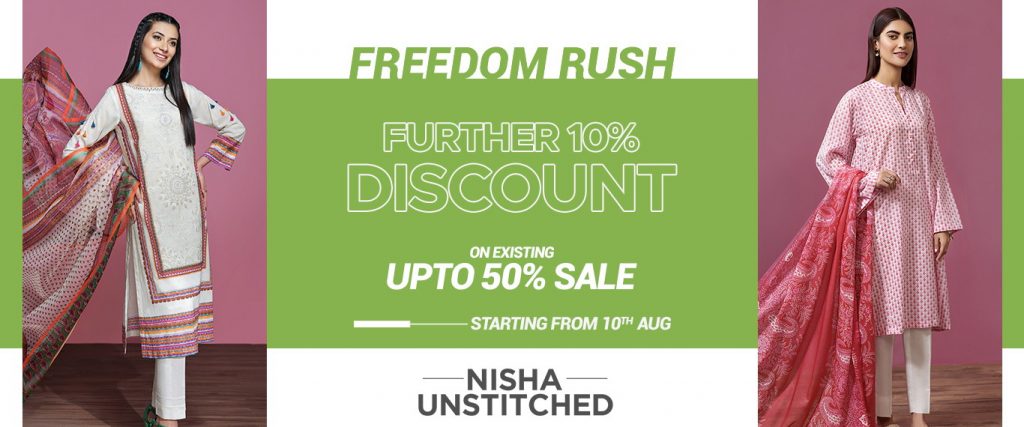 The go-to designer lawn brand for ladies from all over Pakistan, Nishat has been impressing everyone with its detailed collections. Always offering great prices, Nishat has managed to not skip the special Azaadi discount. For the special occasion, the brand is offering up to 50% off on its products. These sale prices are valid on a large selection of stitched and unstitched garments, kid's clothing, men's clothing, accessories, as well as home linen.
Sana Safinaz Sale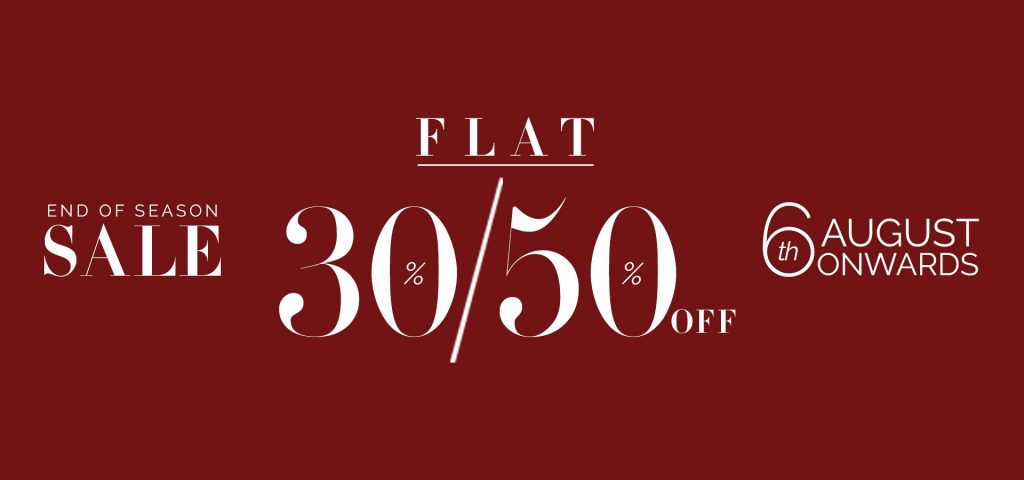 Sana Safinaz has to be one of the top designer lawn brands in Pakistan that are high in demand. Catering to a wide range of clients, the brand never fails to impress its customers with stylish new prints and attractive designs. Featuring an end of season sale, Sana Safinaz is currently offering 30% to 50% off on a wide category of its products. These sale items include pret wear, unstitched fabrics, shoes, bags, and much more.
Maria B Sale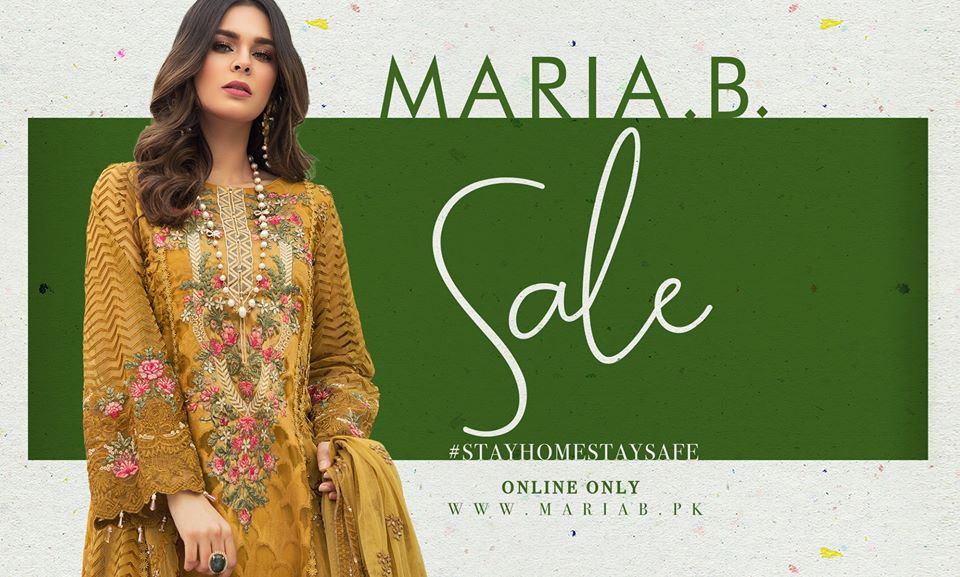 Whether it's luxury fashion or high street clothing, Maria B has been attracting clientele from all walks of life. With expensive fabrics and luxury bridal wear to offer, the brand also caters to designer lawn suits lovers. Having a 10% off sitewide sale on all its items available online. Maria B is also offering special sale prices of up to 35% off on its clothing to its avid shoppers.
Firdous Lawn Sale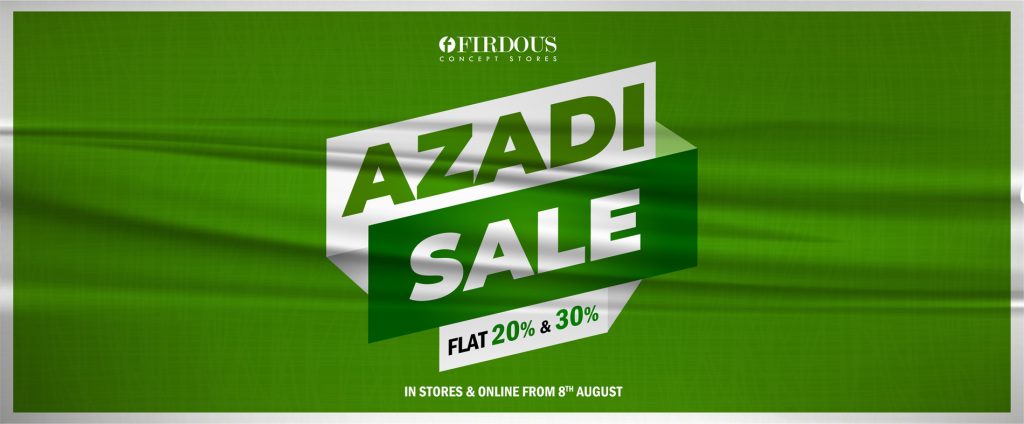 Since its launch, Firdous has been a household name in Pakistan for offering quality clothing at budget-friendly pricing. Keeping the needs of its customers in mind, Firdous is currently having an Azaadi sale for independence day 2020, where items are accessible on discounts of up to 20% and 30% off. Considering that the brand is already quite affordable, the sale is another excuse to let yourself loose and splurge on trendy lawn outfits.
Mohagni Sale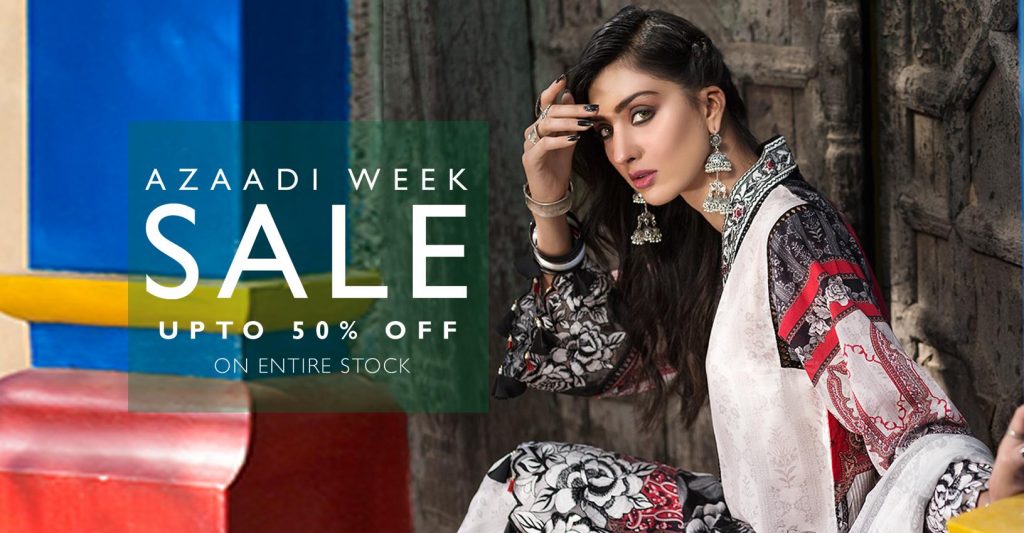 Mohagni has been making headlines in the fashion world with its elegant clothing that makes you fall in love with it. Suiting budgets of every Pakistani woman, the brand is currently offering Azaadi week sale with deals and discounts of up to 50% off. These discounts are available on the entire collections of Nisa and Florence. Both of which are the gorgeous, yet affordable lawn ranges by the brand. The sale prices can also be availed on fancy wear ensembles by the brand.
Alkaram Studio Sale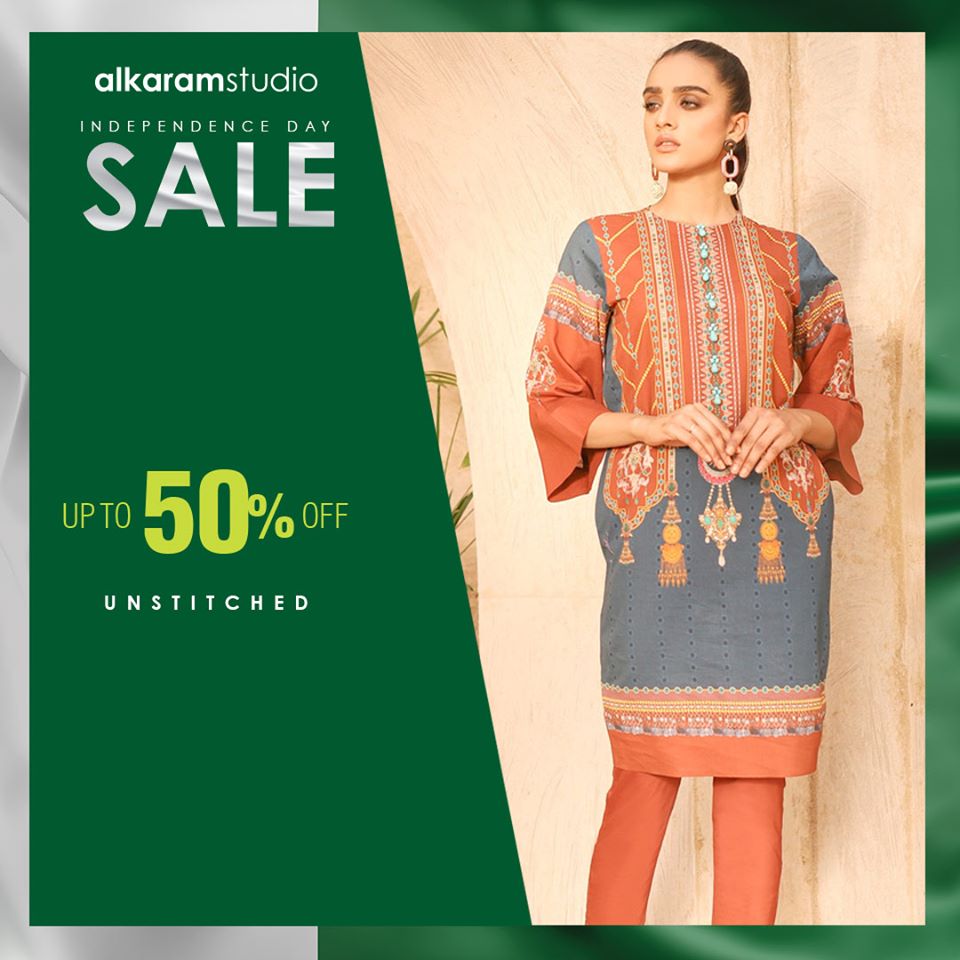 Alkaram is one of the few brands in Pakistan that offers year-round sales on its products. Making it possible for people to get their hands on branded clothing at affordable prices. Alkaram is currently having an independence day 2020 sale that is going to last till the stock lasts. With over 700 different items available at sale prices, you can expect to get up to 50% off on your desired product.
Edenrobe Sale

edenrobe has managed to make quite a name for itself in men's fashion by offering premium suiting for men, along with ethnic wear. Having introduced clothing for women and kids, along with grooming products, the brand has turned itself into a one-stop-shop for its customers. Offering a mid-summer sale with discounts of up to 50% on other items and 25% off flat discount on fresh arrivals. Now, is the time to bring out your wishlist and shop from edenrobe.
Kayseria Sale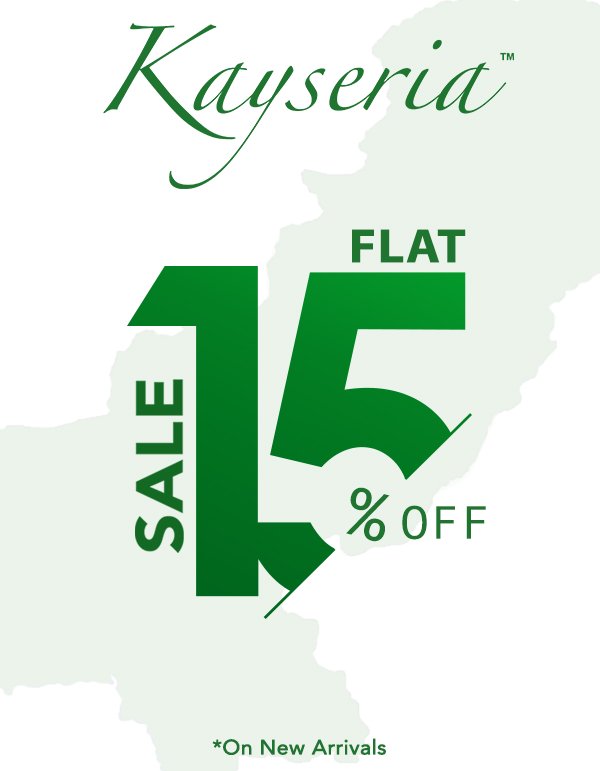 Being recognized for its traditional silhouettes and vibrant clothing, Kayseria is a popular brand in Pakistan. For the occasion of the 14th of August, the brand is offering something special to its customers. With a flat discount of 15% off on its entire collection, including the new arrivals. There can't be a better time to shop from the brand.
Zara Shahjahan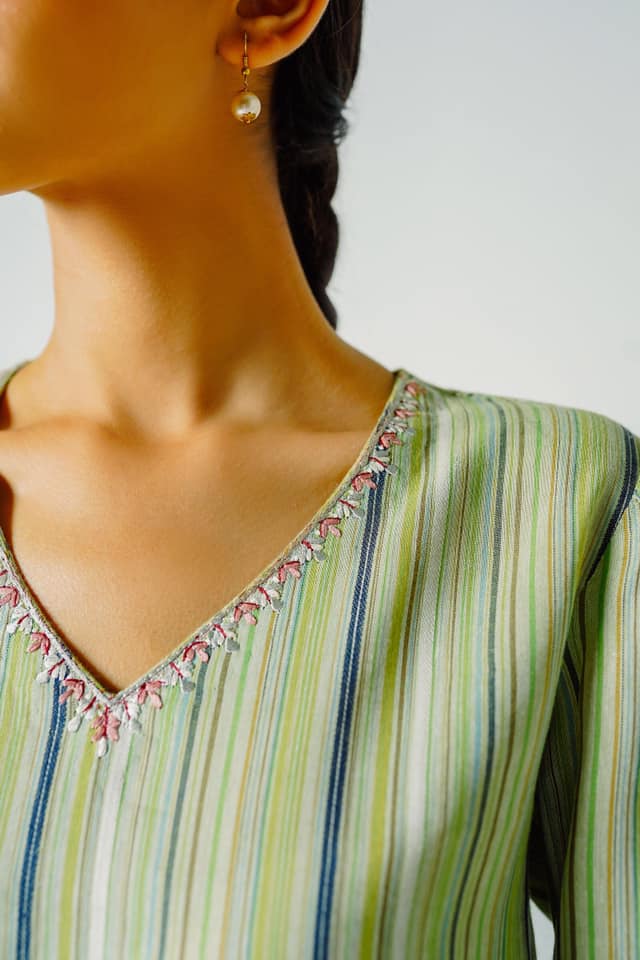 If you are a brand conscious person that desires something unique, elegant, and classy. Then, you probably already know about Zara Shahjahan. Rating at the top among Pakistani clothing brands, Zara Shahjahan has a sale section where you can find it's designer wear items at discounts of up to 50% off and more. For its loyal customers, the brand is also featuring a special deal of flat 10% off discount on all its products, excluding the bridal wear range.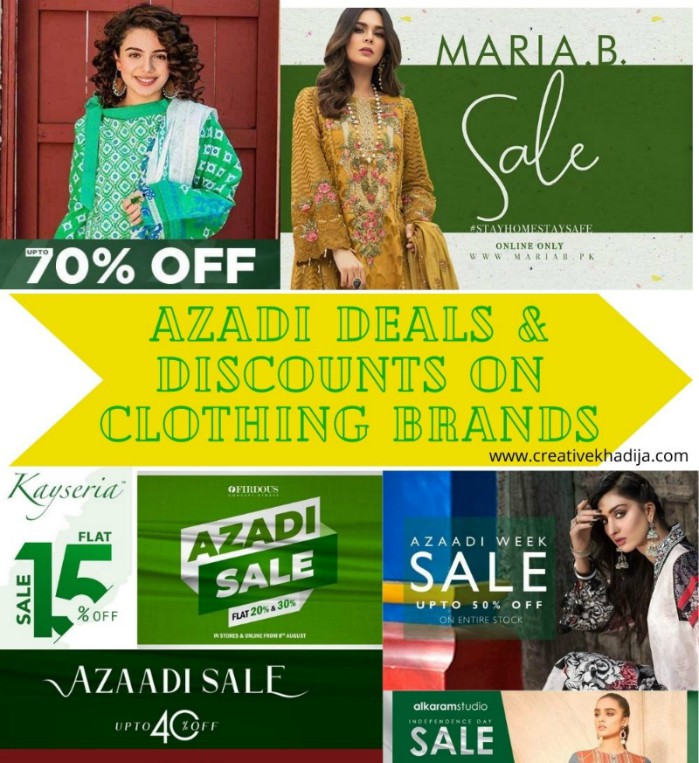 I hope you enjoyed reading today's article on Azadi Deals and Discounts on Pakistani Designer Lawn Brands.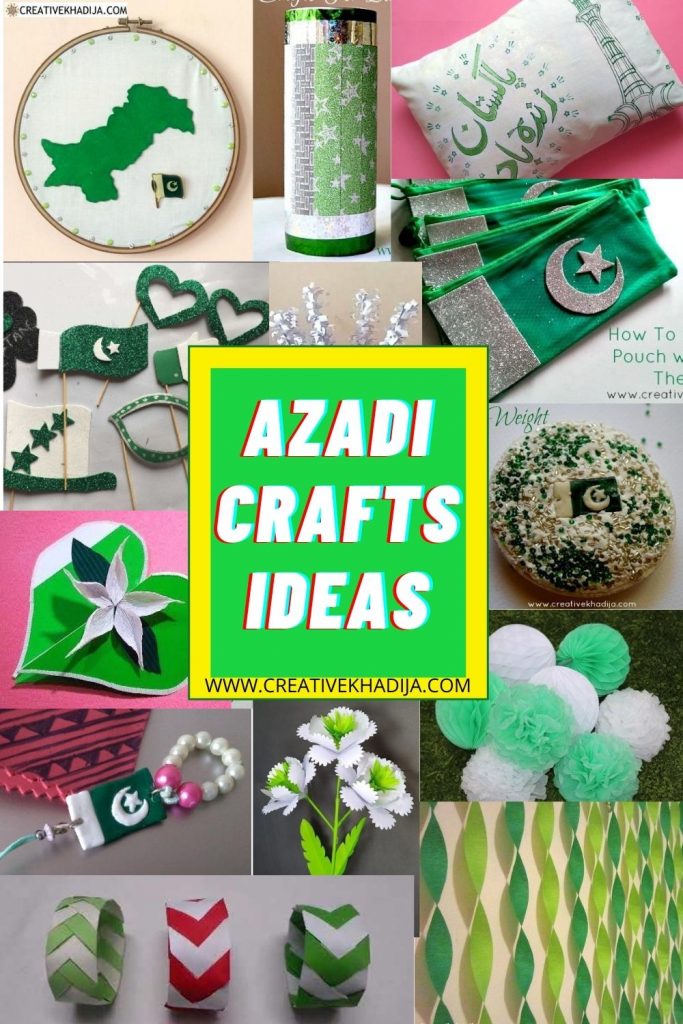 27 Pakistan Independence Day Celebration Ideas and Crafts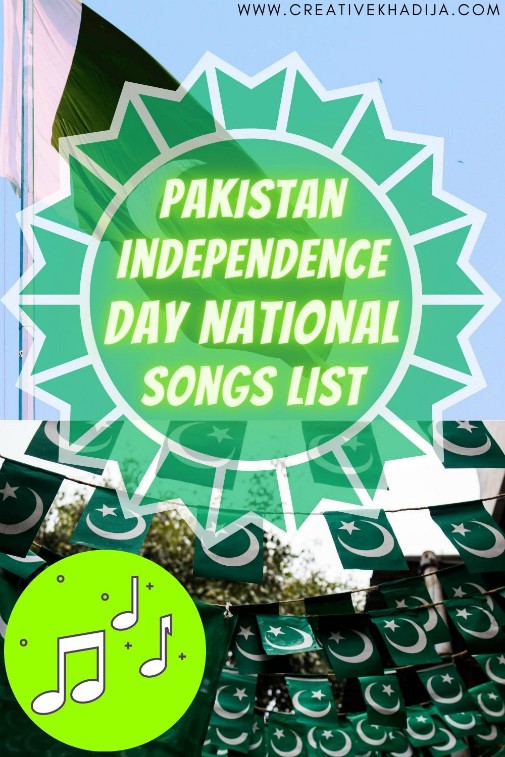 Celebrate Independence Day with The Best National Songs
I hope you will find these articles useful. Have a peaceful & safe 73rd Independence day of Pakistan. Jashan-e-Azadi Mubarak to all Pakistanis across the globe.
Let me know in the comments your favorite lawn brand and any sales you know of that I missed. Until next time, take care you all.
Thanks
Khadija