Blogging
How To Build a Logo Using Canva Graphic Design App
The logo is important which represents your whole brand. Today I will tell you how to build a logo using Canva graphic design app.
For content creators, the big challenge is to make your blog and social media look captivating for the audience. The logo is important which represents your whole brand. Today in this article I will tell you how to build a logo using Canva graphic design app. By the end of this article, I am sure you will need no graphic designer to design a beautiful and attractive logo for your blog.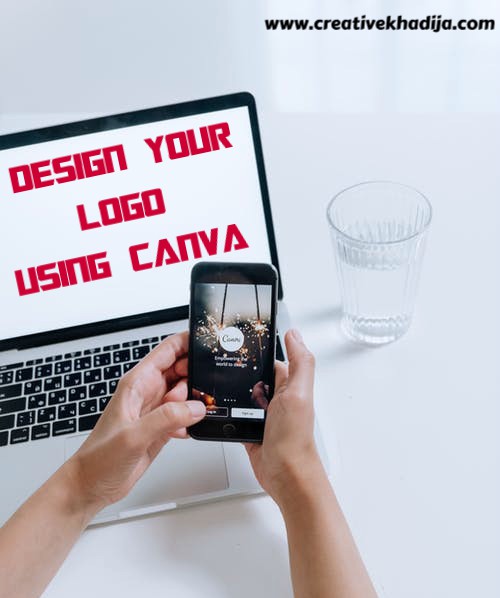 If you have read my previous article related to the best apps for bloggers. Then you must know that I have put extra emphasis on having Canva. To me, Canva is not just any graphic app but its life saviour for any blogger and a company. I understand that everyone may not skilled in graphic or design and that's where this application comes to rescue.
How to build a logo using Canva graphic design app
In this article, I will be telling you the easiest way to build your brand representation aka logo through Canva without paying any bucks. This article will be classified into three categories:
Why do you need a logo?
Why should we use Canva?
How to build a logo using the Canva design app?
So, let's breakdown your first question,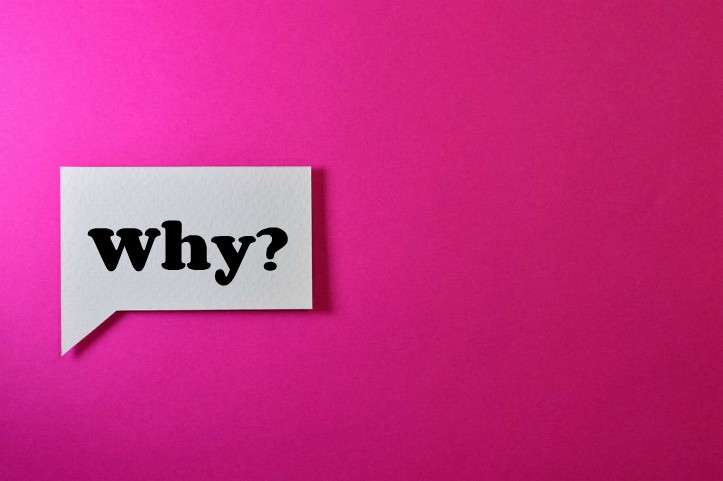 Why do you need a logo?
I believe our blog is our brand which needs equal recognition and identification. A logo is the one thing that makes your blog different than your competitor because it has your own silhouette.
Moreover, we live in a versatile world now where people admire pretty designs and interesting graphics.
Before designing a logo, you should be mentally prepared to have one. Brainstorm all the possible things which represent your blog in the form of graphic and colors. Do your research very smartly and learn about what makes an impression on the audience.
Your logo becomes the personification of your blog which turns your visiting customer into potential customers. And lastly, it helps you in marketing your brand or blog on a broader level and among the different audiences.
Now that we understand the importance of having a logo, here comes the next thing: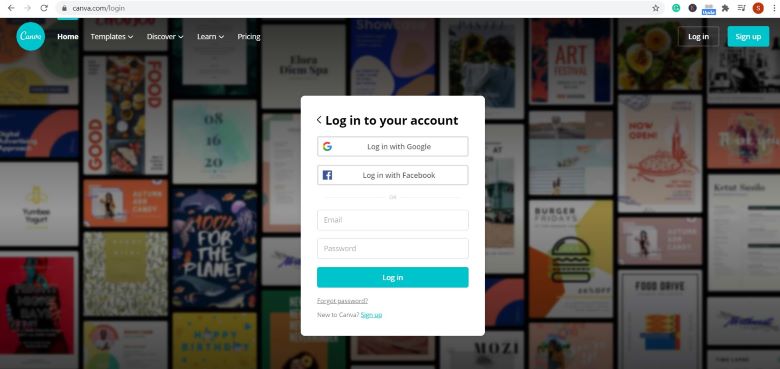 Why should we use Canva logo maker app?
Honestly, I don't see any reason not to use it. Canva is the easiest way to create a logo for your blog. Not only its very user friendly but also it's free and comes up with various templates for you to choose.
It doesn't matter whether you have deigned something before or not, this design app is perfect for beginners. Either you choose from their pre-made templates or work upon your own design, the Canva app will let you have your own grounds of creativity.
And now the interesting part and the part you have been waiting for:
How to design a logo using Canva Design App?
Now that you know all about the importance of a logo and useful Canva can be for you. We are now finally going to learn how to make one attractive logo for free for your blog or brand through Canva.
To make your whole procedure easily understandable, we will go step by step.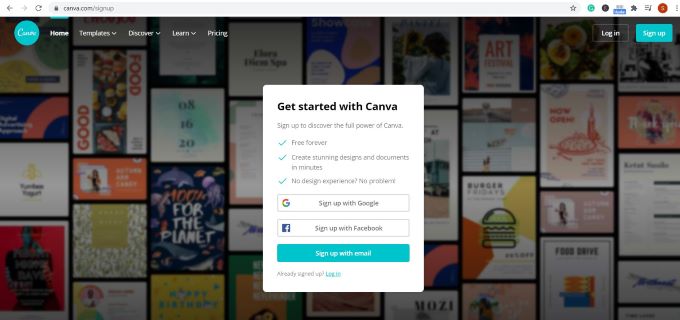 Create an account
First thing first, you need to register on Canva through an email. It's totally free of cost but it has paid version too which is quite beneficial for the people who are interesting in design and graphic.
I use the free version because I don't have much work related to designing. If you already have an account there then you can skip this step.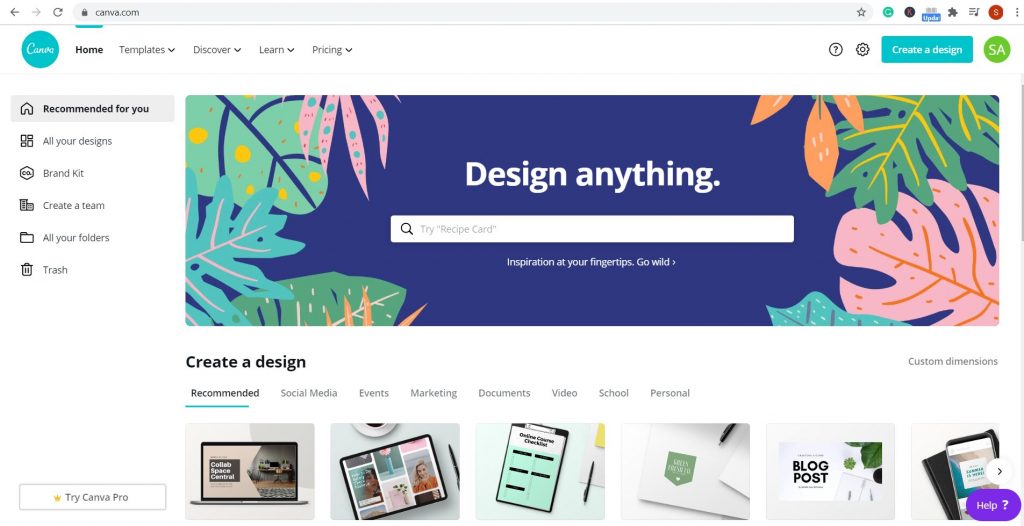 Canva allows you to register in two ways: Either through Facebook and Google or by entering separate emails. I would suggest it's easier if you use your Google account.
Choosing template
Once after registration is complete, you will come back on your homepage. There you will see "Create a design" heading. Under that, you will see many templates going from Pinterest Pin, checklist, blog banner, logo and etc. Unlike any other logo maker app, Canva has a variety of great stuff in its free mode.

From there you will choose your desired template which is logo designing.
Designing a logo
In this step, Canva will take you to the animation page. On the left side, you will see many premade layout options. As I said earlier, with Canva you have full liberty to either use their premade graphic or design your own.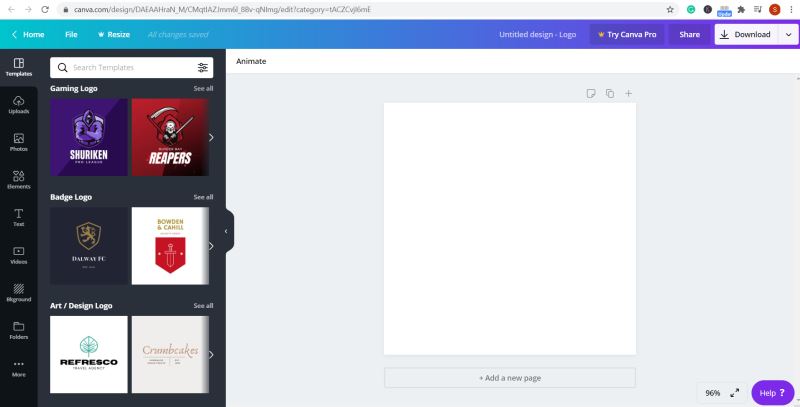 Just click on any layout you like and it will be dragged on your blank canvas. After that, you can start adding colors, pictures or dimensions according to your choice.
Changing font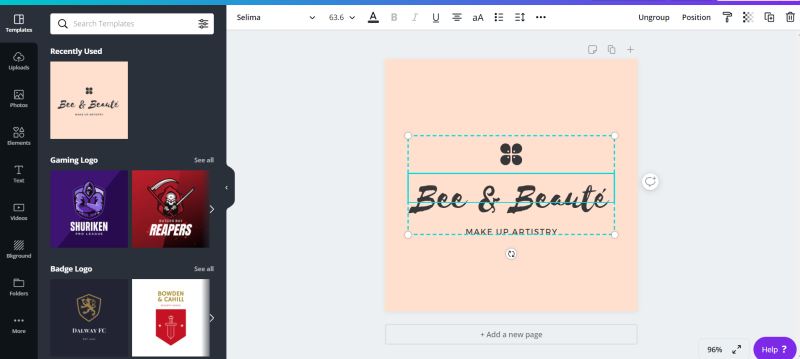 The whole edit toolbar is right above on your canvas which has font color, font size, font style, and other such options. These options are in one place which will make work easier for you.
Changing Background
As I mentioned earlier about using your own creativity or starting from scratch if you're working on a blank canvas and don't know what to put. Don't worry, because Canva has various background options specifically for you. Some of them are for the paid version but the free ones are fascinating as well.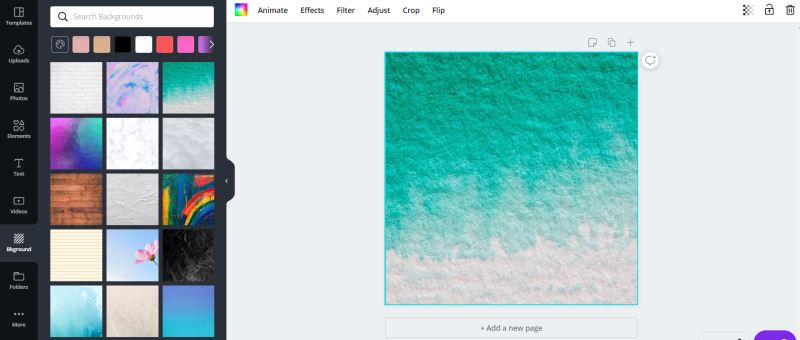 If you're using the pre-made template then you can ignore this step.
Adding graphics and elements
Now that you're settled with the background (If you're designing from the scratch) or don't like the graphics in your premade template.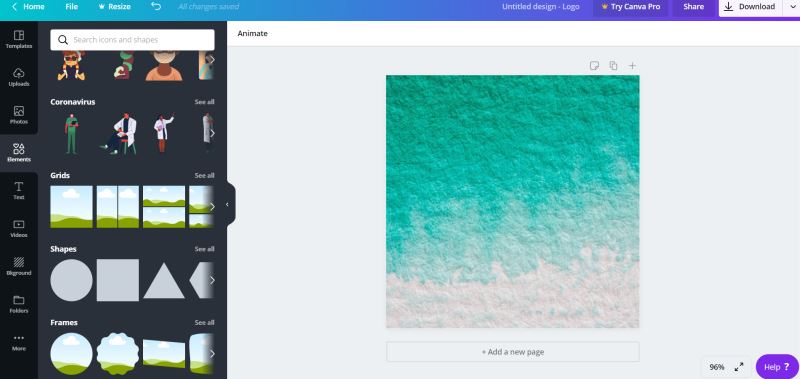 You can choose numerous elements and graphics from this option "Element" which is exactly there on your left sidebar. Choose from a variety of shapes, frames, grids, and images.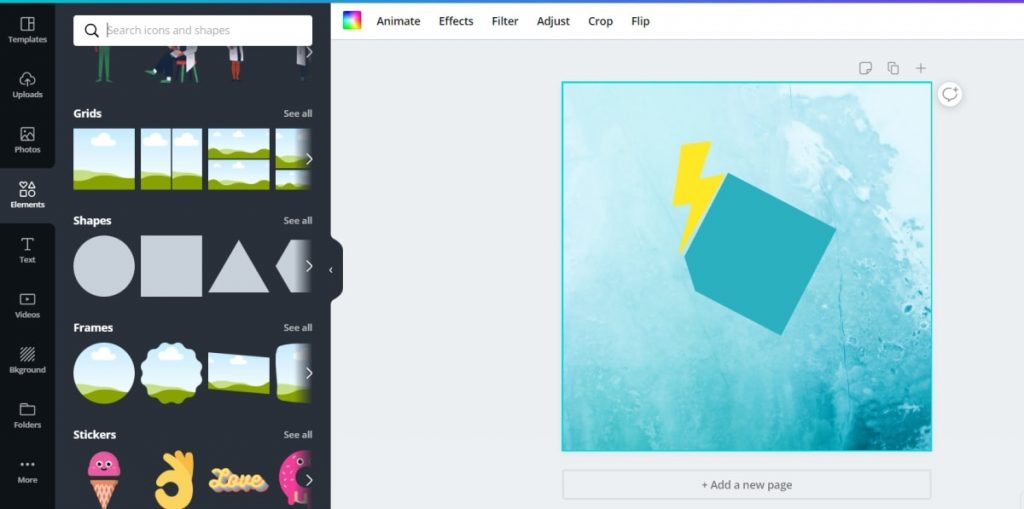 When you are sure about which graphic to add on your design, so just click on the graphic and it will be added.
Add text
The best thing about Canva is that everything has been placed in such a way which makes your work extremely easy.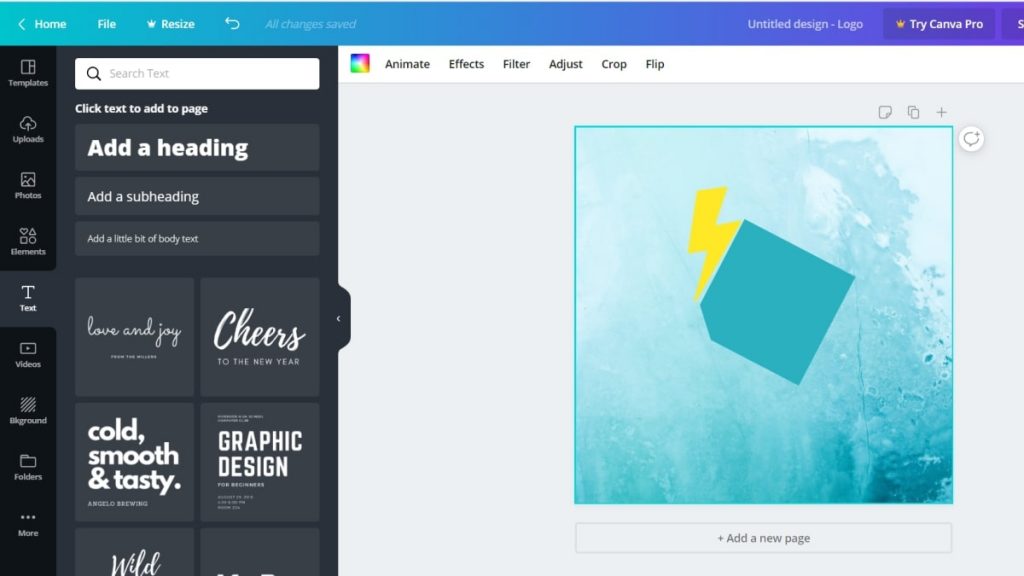 On your left bar, you will notice the option for adding text too. When you click on it you will see a variety of options for you to make your design stand out with classic writing format.
Click on the style you like, edit it according to your choice and Voila! You're done.
Saving the logo
Now that we are done creating our logo, which is quite easy isn't it?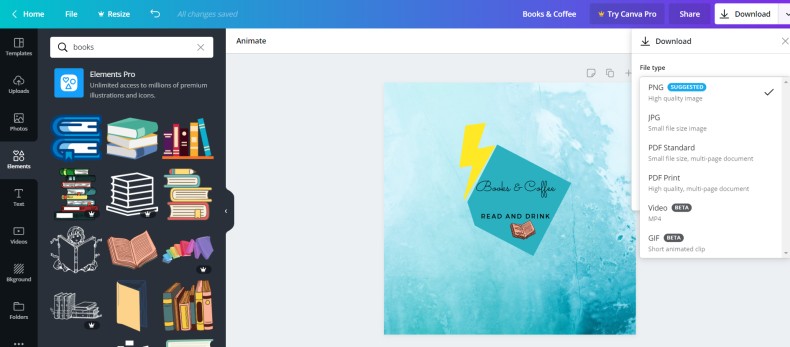 It's time to download it. On the top right corner, you will see the option download. When you click on it you will see options to save your logo in the various file types. Choose the file type you want and press download.
And from this we reached at the end of our tutorial.
I hope this article helped you in understanding the importance of the logo and how to build a logo using canva graphic design app. Through Canva you can design any graphic you want for your blog or brand.
Now that this application has become quite popular among everyone and makes designing work easier. I think it's high time you should start exploring it and make the most of your business in every way. Besides a logo, you can also design your social media content on canva. You can check my Instagram to see some of the content designed by Canva!
If you are looking for printing services, Aura Print can provide you several printing solutions for your business. You will enjoy the process!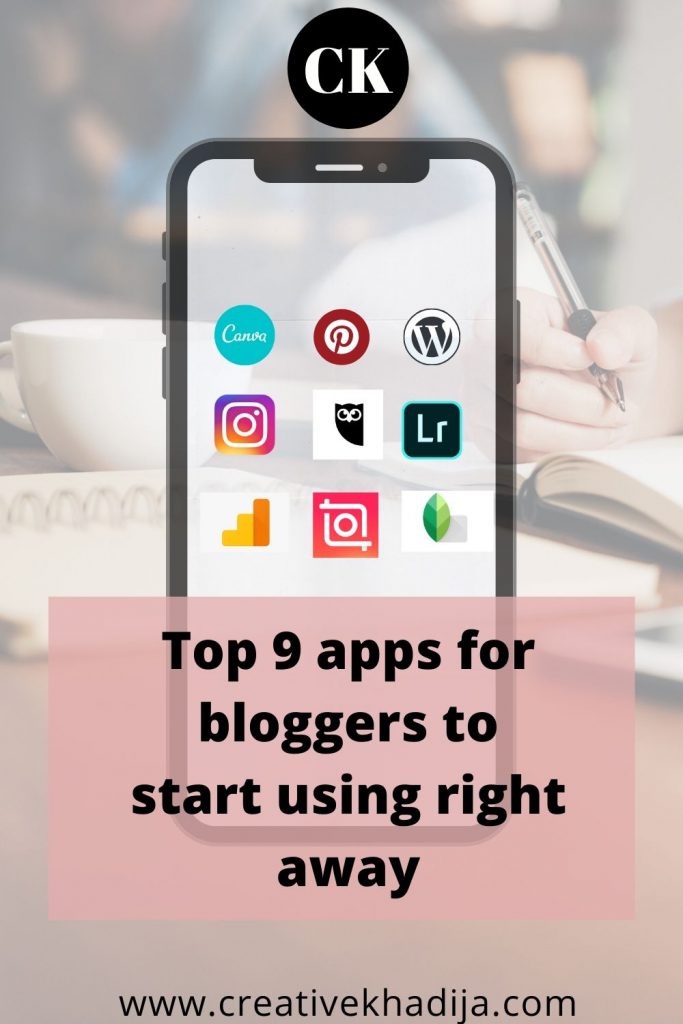 My previous article about the best apps for a blogger and content creator will also be helping you. Be sure to visit this post to get to know many useful free applications to manage your online life :)
Disclaimer – This post may contain sponsored links. Thank you for your support.
Have a great week!
Khadija