Blogging
Happy New Year 2019 and I Won Best Art blog of 2018 Award
New Year Resolutions, Goals and Plans. Are you ready for the year 2019? Have a blessed new year!
It's time to welcome year 2019. Happy New Year 2019 my dear friends. First day of the year and I am glad to announce the very first good news of the year 2019. This year again, I won the Best Art Blog of 2018 Award Alhamdu'lillah. I was nominated by the Muslimah Bloggers Awards. All of my favorite bloggers from different parts of the world were nominated there in the different categories. It is great to see growing community of Muslimah bloggers all around the world. I always enjoy reading and exploring new blogs to see their unique style of creativity.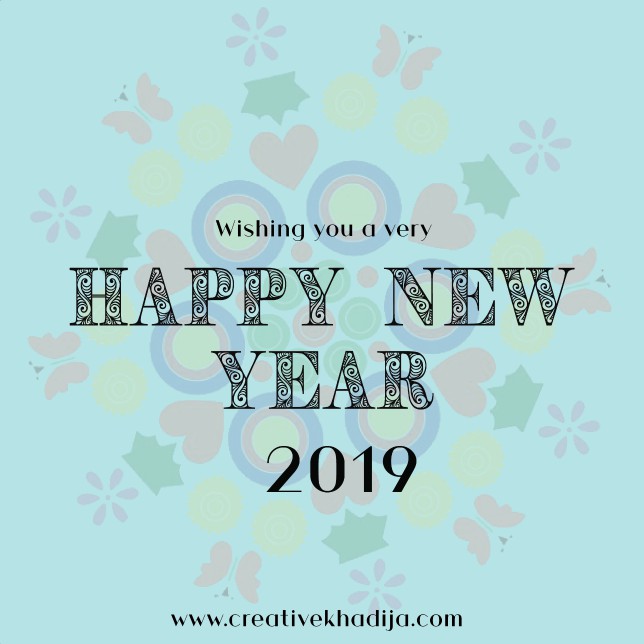 If you remember my post from last year when I shared about Muslimah Bloggers Award winning. Best Art Blog of 2017 award.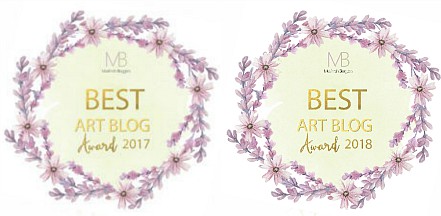 Happy New Year 2019 & Let's Talk About Goals
So like every year, this year again I made some new year resolutions, goals and plans. I might share few of them on the blog this week but I am not sure as I keep things like this to myself only. In my views, sharing your goals with everyone might distract you from achieving them somehow. So better achieve them silently. Would you like to know about my new year resolutions and goals?
I hope you had a great year 2018 and now the new year 2019 will be having a lot more blessings for you. I wish you all the best and lots of success for the new beginning. Keep on trying hard for doing better in life with every passing day. This will lead you hopefully towards a healthy and positive life.
Stop dreaming, start doing! That's it :)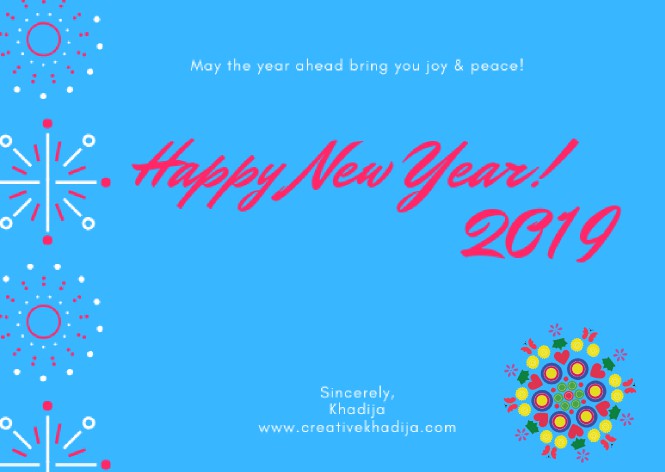 Have a great day! Feel free to drop your suggestions and feedback! Thanks.
Khadija ~