Body & Skin Care
8 Best DIY Lip Balm For Those Who Are Addicted To Lip Balm
DIY Lip Balm serves to be the best remedy for chapped and dry lips. Over the counter, chapsticks and lip balms might sound tempting. Check these best Lip Balm homemade recipes.
I am addicted to lip balm no matter if it's winter season or summers. Chapped lips not only look bad but feel awful too. DIY Lip Balm serves to be the best remedy for chapped and dry lips. Over the counter, chapsticks and lip balms might sound tempting. However, the ingredients, scents, or the result will not be desired for everyone. If you want to create a lip balm that is an answer to all your lip troubles. You are at the right destination.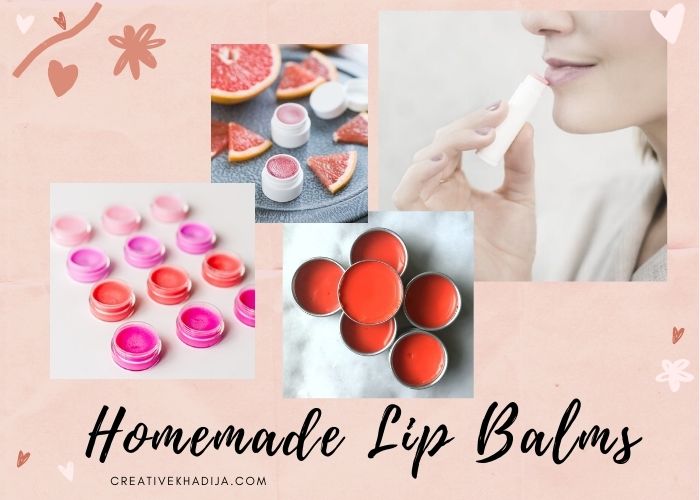 Lip Balm Recipes For Those Who Are Addicted To Lip Balm
In today's article, I will share some recipes for easy to make lip balms that will leave your lips smooth, hydrated, and nourished throughout the year. Continue reading for 8 Best DIY Lip Balm in 10 minutes Only.
Best Recipe for Lip Balm
Lip Balms are made with different types of emollients. Which is one of the reasons that one formula might not be enough hydrating for everyone. If you love taking care of your lips and hate the dry, chapped, and flaky lips. You are surely going to enjoy the lip balm recipe collection I am going to share. The best route is to try different formulas and decide on the one that is according to your needs.
Homemade Lip Balm with Coconut Oil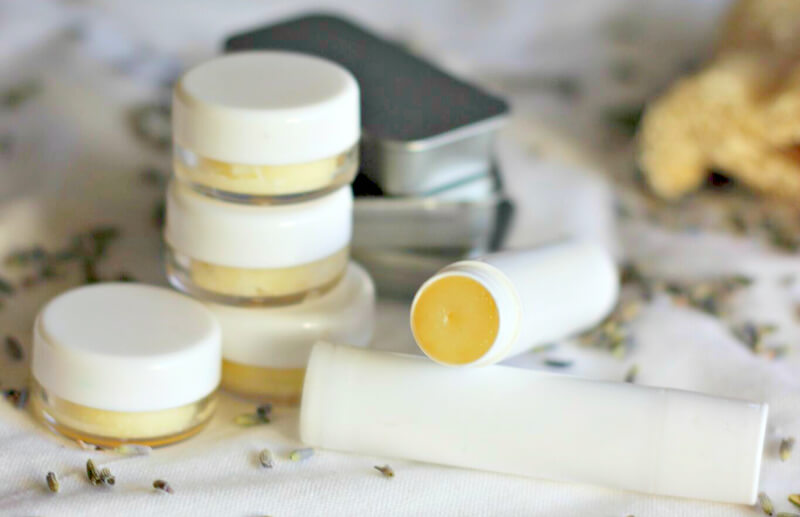 This Homemade Lip Balm is suitable for all types of lips and will vanish all your lip worries. Made with 5 easy ingredients, including honey, sweet almond oil, coconut oil, beeswax, and lavender essential oil. You can make a batch of this lip balm and store it in a chapstick container for easy application. This will last you through the whole year and you can easily make a fresh batch whenever you want if you are addicted to lip balm using.
DIY Lip Balm with Cocoa Powder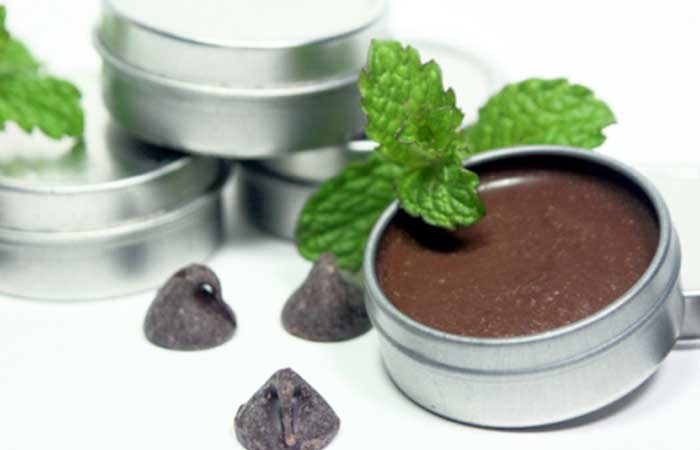 Know someone with chapped lips who is not fond of applying a lip balm? Make this delicious smelling DIY Lip Balm for them that can be created with 4 easy ingredients. Melt beeswax pellets and dissolve cocoa powder in it. Add sweet almond oil and peppermint oil for nourishment. Your delicious smelling lip balm is ready that you would want to lick off your lips.
Natural Ingredients Lip Balm Recipe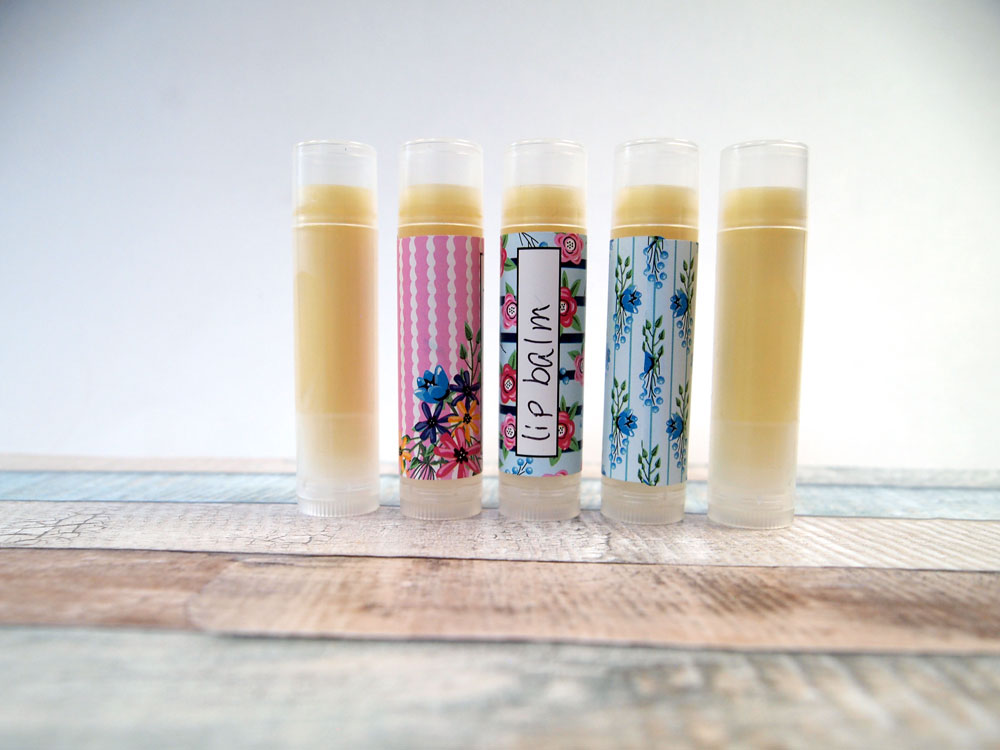 This Lip Balm Recipe is designed for an extra boost of hydration for your dry lips. Now chapped, dry lips will be a story of the past. This special recipe is packed with nourishing butter like cocoa butter and shea butter. You also find multiple good oils in the creation of this lip balm that includes essential oil, vitamin E oil, jojoba oil, and almond oil. Fill several mini containers with this lip balm formula and use it for yourself, as well as for gifting others.
Pumpkin Spice Lip Balm Recipe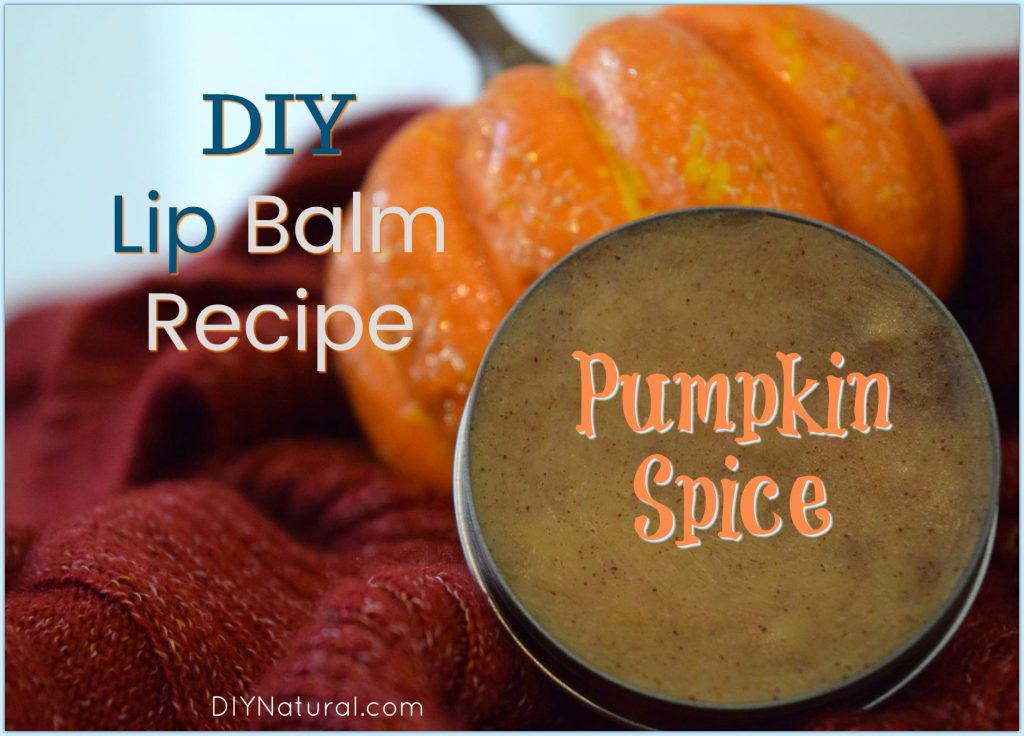 If you love fall scents and the fall season like me, you are going to fall in love with this recipe for lip balm. For this, you only need 4 ingredients, including a teaspoon of pumpkin pie spice mix, an ounce of pumpkin seed oil, an ounce of coconut oil, and 0.7 ounces of beeswax. Melt the beeswax and mix in all the ingredients. Your Pumpkin Spice Lip Balm is ready and now you can store it in lip balm tins.
DIY 2 Ingredients Tinted Lip Balm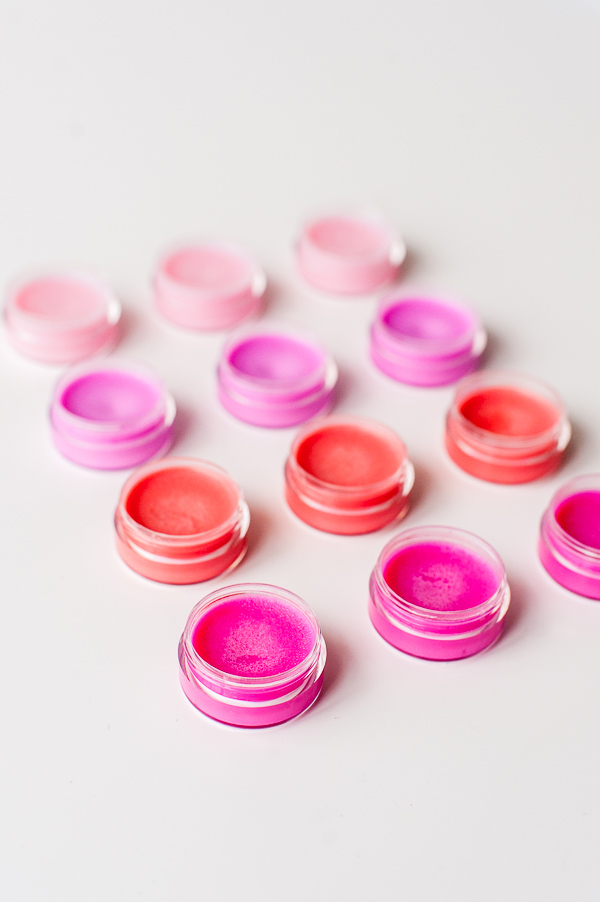 The shorter the list of ingredients, the easier a thing is to create. If you like the color on your lips and applying lip balm first, then lipstick is too much of a chore for you. This recipe has an easy solution for you. You can make this Tinted Lip Balm with 2 ingredients only that is coconut oil and a lipstick of your choice. Melt the two ingredients and mix them together. The best part is you can make your lip balm in any color of choice with your favorite lipstick. Now you will have rosy lips that are also hydrated and plump.
Lip Balm Recipe with Kool-Aid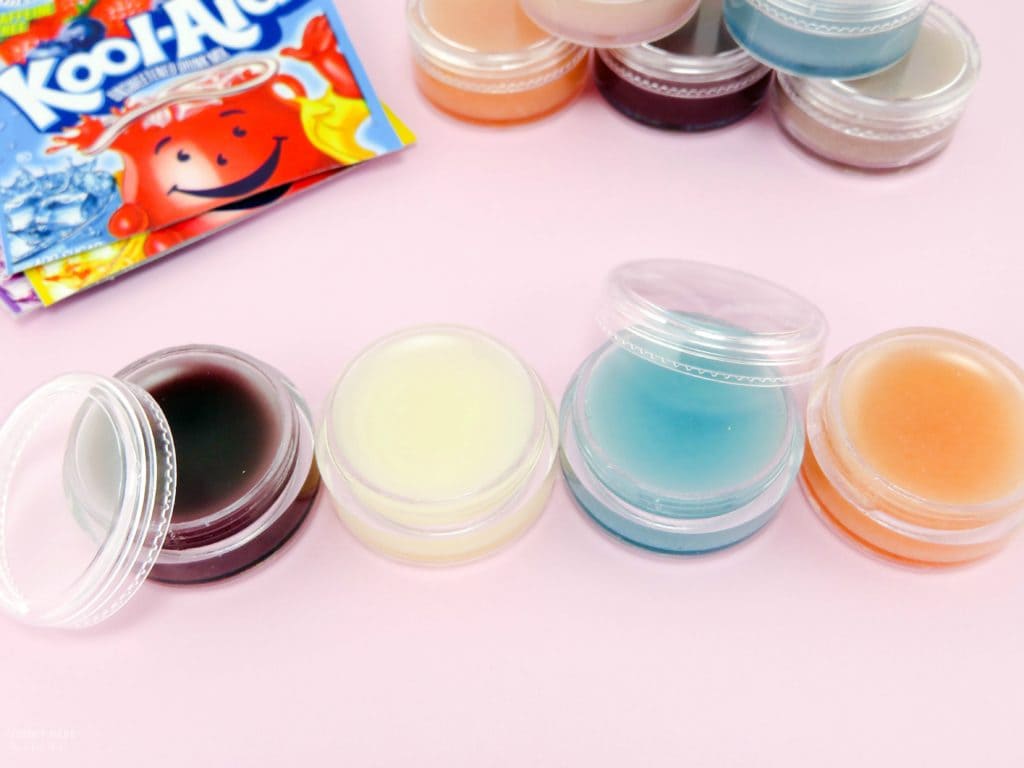 Kool-Aid is a favorite summer drink for most out there. What if I tell you that you can turn your favorite drink into a lip balm? Have a kid who is not keen to moisturize his lips? This Kool-Aid Lip Balm recipe is designed just for you. All you need is Kool-Aid in your favorite flavor and petroleum jelly. Mix until the Kool-Aid changes the color of the petroleum jelly. Store it in a tiny jar and use it whenever necessary. You can also use the Kool-Aid flavors like the grape one to create tinted lip balm. Create a wide range of lip balms that don't have a chemical taste and serve great as a gift for someone.
Recipe for Lip Balm using Pink Grapefruit Oil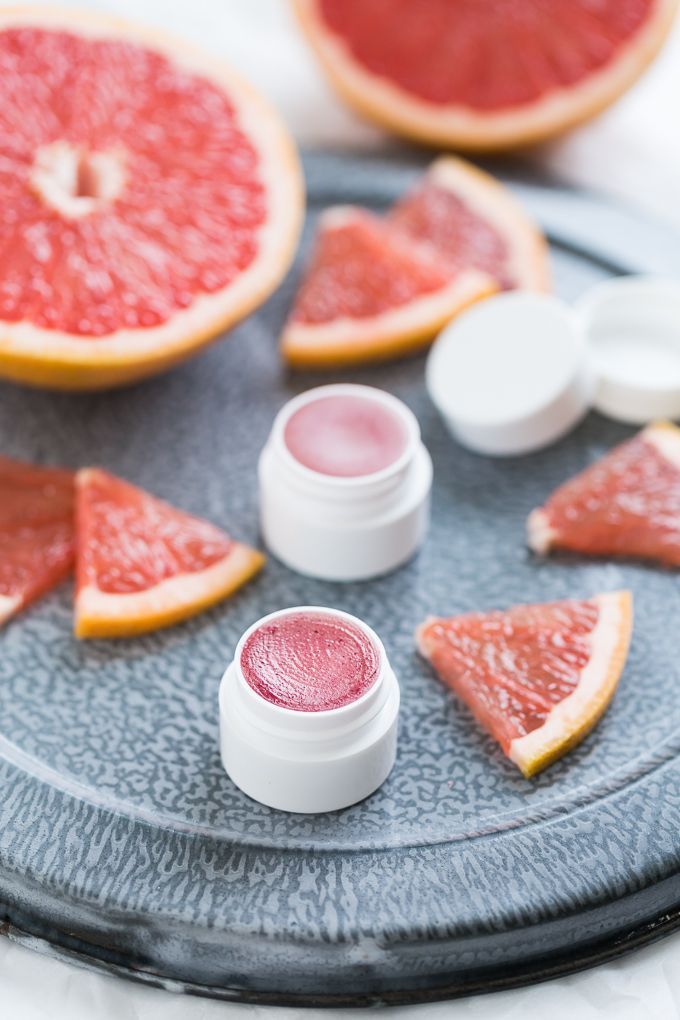 This is one of the unique recipes for those who are addicted to lip balm applying. The Recipe will yield a lip balm that will leave your lips moisturized, nourished, and tinted. You need a simple list of ingredients that include beeswax pellets, castor oil, shea butter, coconut oil, and pink grapefruit essential oil. For the tint, you can add beetroot powder and fresh beetroot juice, which is totally optional. Melt the beeswax and mix all the ingredients. Store the lip balm in a small container or a chapstick tube. Apply often for hydrated lips.
DIY Lip Balm Made with Manuka Honey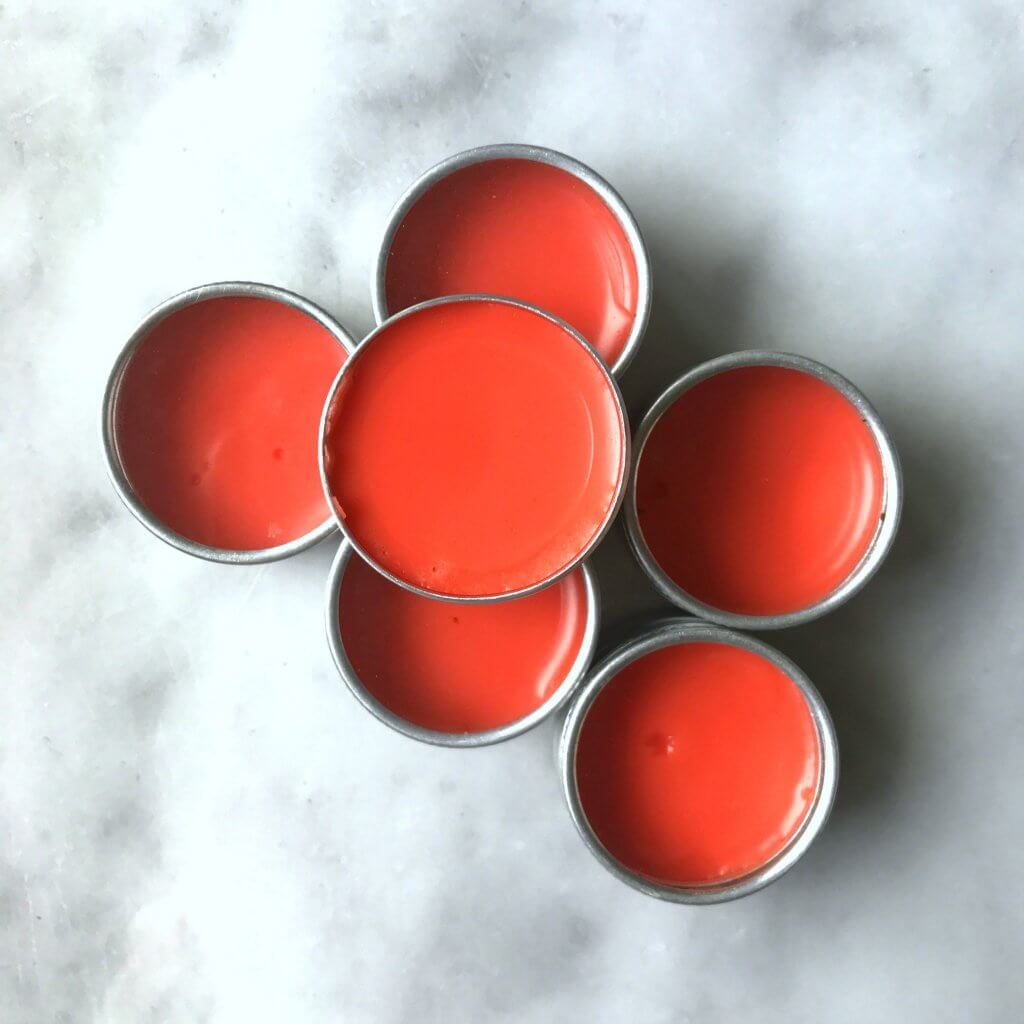 Yes, you read it right. This DIY Lip Balm has a secret ingredient, which is Manuka honey. Manuka honey has proven to be very beneficial for the skin. It is one of the reasons that this lip balm is going to be better than your regular store brought lip balms. For this formula, you need beeswax, coconut oil, Manuka honey, peppermint oil, and shea or coconut butter. If you want your Manuka Honey Lip Balm to have a tint, add a tiny amount of lipstick to it. Enjoy applying your super nourishing lip balm whenever your lips feel dry.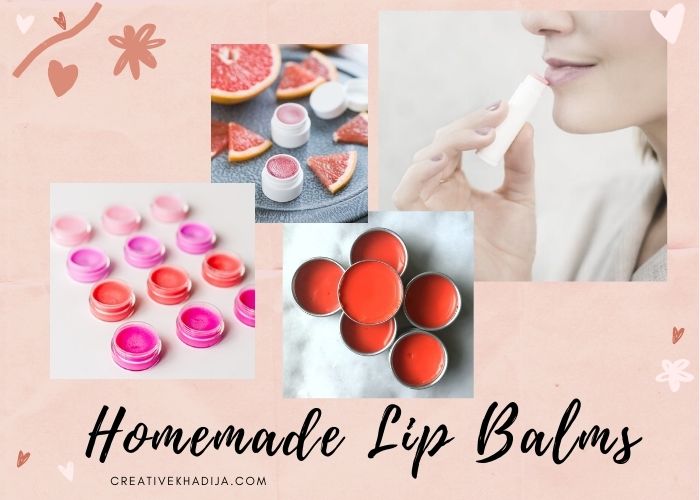 How was the article on 8 Best DIY Lip Balm For Those Who Are Addicted To Lip Balm?
Did you find it helpful in vanishing your chapped lips worries? Which of these recipes for lip balm was your favorite one? Don't forget to drop a comment and leave your feedback if you are also addicted to lip balm using. Be sure to share the article on your social media networks :)
Have a great start to the winter, but don't forget to take good care of yourself as well :) Selfcare is important, no matter what is the season or time of the year!
Thanks!
Khadija