Fashion
10 Ways To Tie A Scarf
Read the article to know about best 10 Ways To Tie A Scarf. If you are looking for stylish ways to dress up for winter season, style your scarf beautifully.
If you want to look unique and chic every day, it is important to try out different styles of scarf ties. Silk scarves also look fabulous with pin-up style looks and during the summers. So, today I will be discussing easy ways that you can wear your scarf during the winter and summer seasons. Continue reading for 10 Ways To Tie A Scarf. If you are looking for stylish ways to dress up for winter, check my latest article on Pinterest Winter Outfits Inspiration 2020-2021.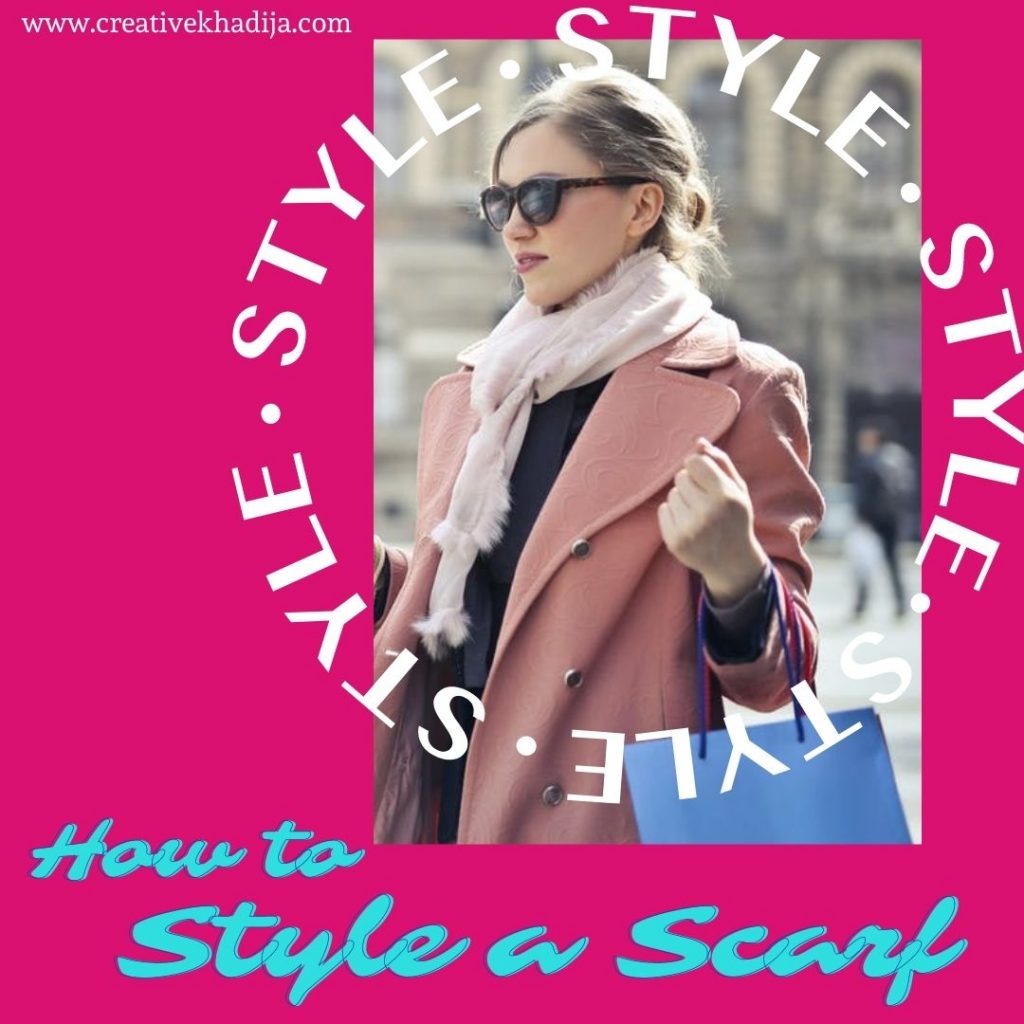 10 Ways To Tie A Scarf
Learning how to tie a scarf in chic ways is a necessity that is surely going to help you a lot in the winters. Winters are the best time to style up and look your best with the right accessories. One of the most used accessories for winters has to be the scarves and shawls. You can get bored with the regular styles of wearing the scarf.
How To Tie A Scarf Like an Expert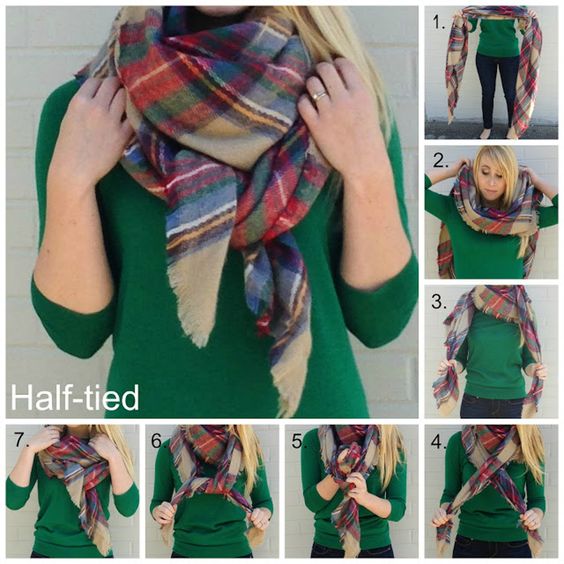 This is an easy and effortless way to tie a scarf. No matter what pattern or material of the scarf you choose to carry, it will work with all types of scarves. Simply hold the scarf from the middle, wrap around the back of the neck and bring the two sides at the front. Overlap the two sides in the front to make a knot and adjust the scarf to give it the voluminous look.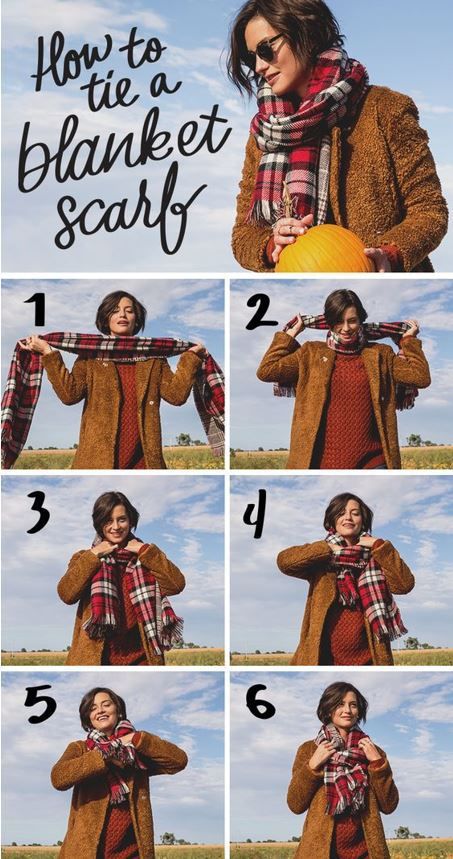 For this how to tie a scarf like an expert, simply wrap the scarf around your neck. Bring the two sides and pass it through the loop of the scarf around the neck area. Now, you are ready with a cool chic look for your daily ventures.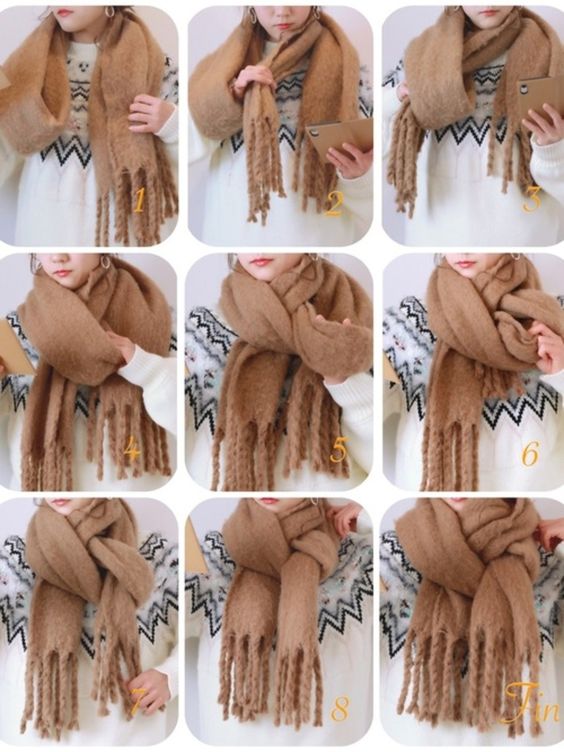 This is a pretty easy scarf tutorial, which is self-explanatory. You can style a scarf in this manner for your casual day out or for your work.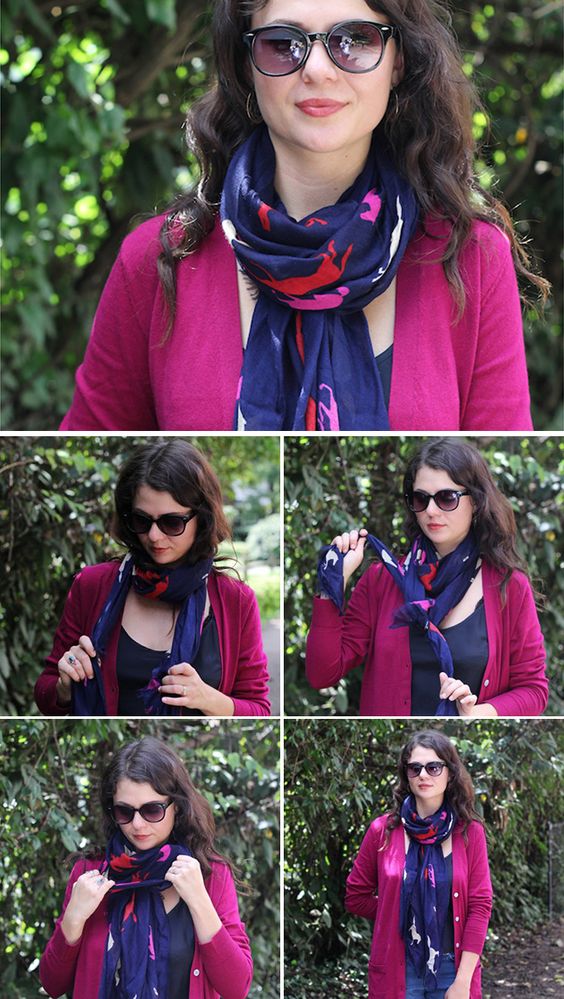 For this effortless style of scarf wrapping, simply take a scarf and wrap it around your neck. Take the two sides in the front and wrap them in a knot. Adjust the knot and hide it under the scarf loop. Now your look is ready.
How to Put On A Scarf in Stylish Ways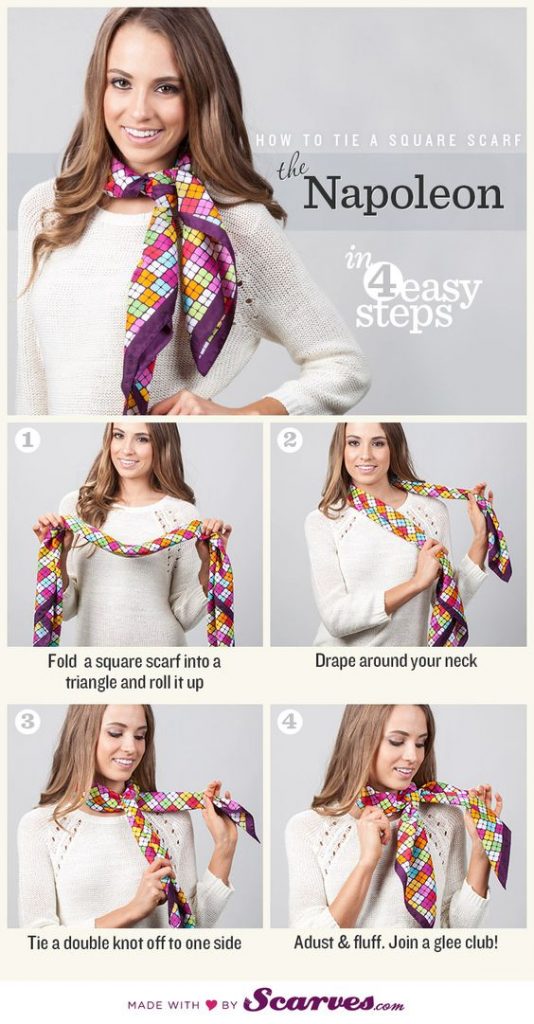 This style is perfect for shorter and silk scarves. Simply fold the scarf until it is 2 to 3 inches thick. Wrap it around your neck and bring the two corners on one side of your neck. Tie two knots and adjusts the scarf to make it look representable.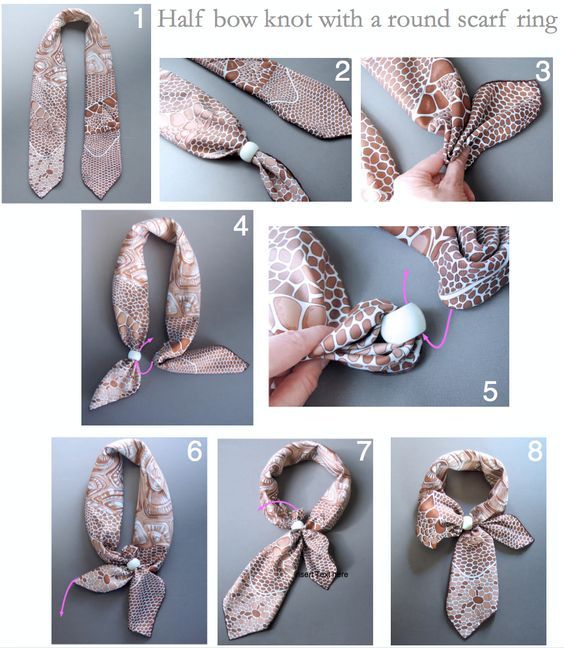 For how to put on a scarf like a half bow knot. Take a chunky ring and fold your scarf tightly in a thickness of 2 to 3 inches. Pass one side of the scarf through the ring and take the other corner to pass it through only half way. Adjust the length of the sides to make it feminine and chic.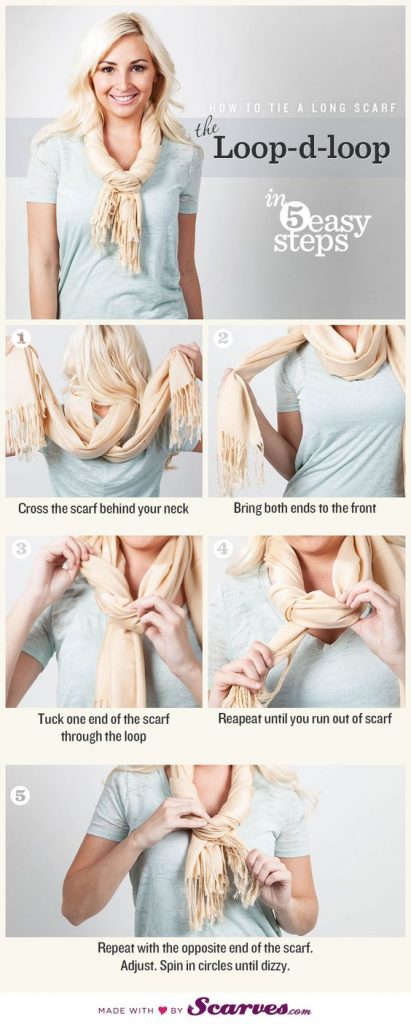 You can use scarves and shawls to create this loop-d-loop style. Simply wrap the scarf around your neck loosely. Take one end of the scarf to fold it around the loop over and over again. Repeat the same with the other end. Your loop style scarf is ready.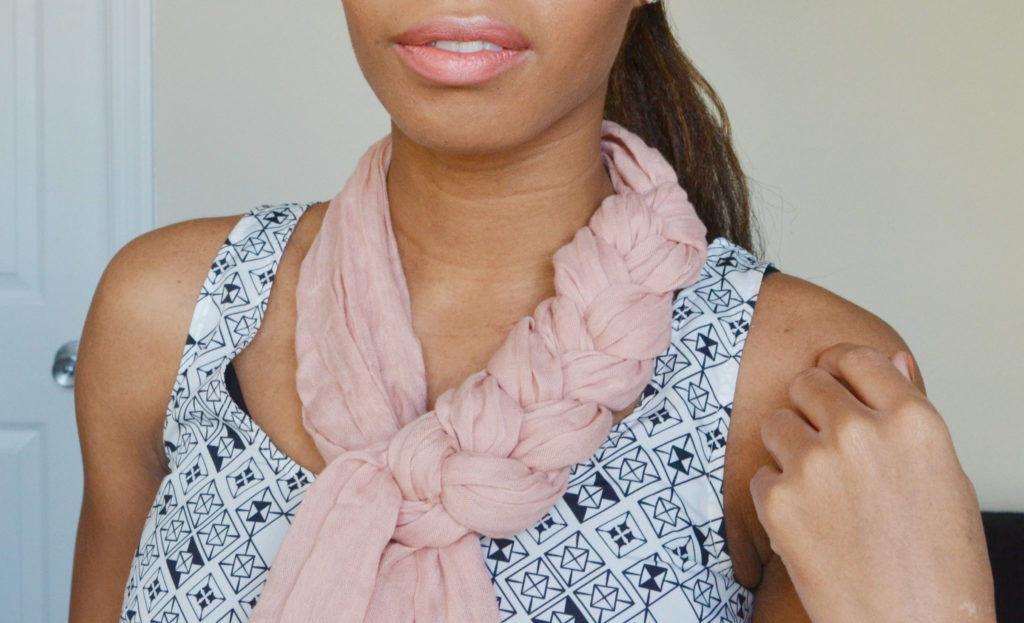 Watch this elaborate Tutorial to learn how to tie a scarf in a braided style. You can wear this braided style scarf over a pretty dress to be ready for a party.
Trendy Ways on How to Tie An Infinity Scarf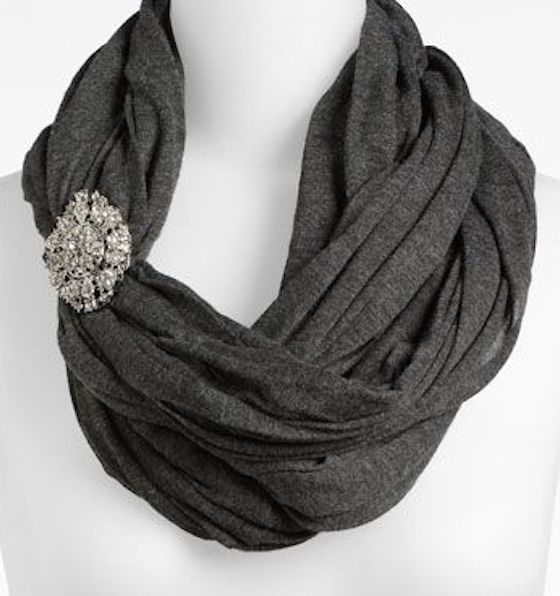 If you are new to style ladies scarf techniques, the infinity scarf is the one for you. Simply take an infinity scarf and loop it after giving it a twist around your neck. It looks very stylish this way and you can also add a brooch to make it look fancier.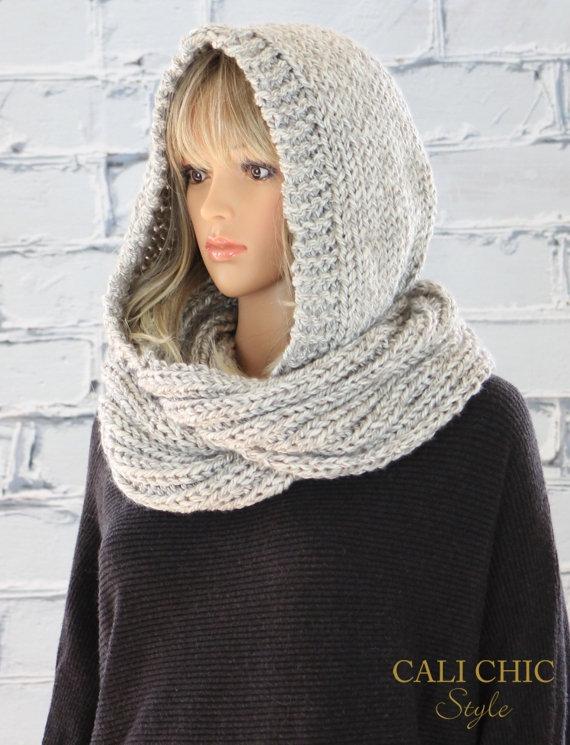 Fond of caps and hoodies? Now you will be able to tie a scarf like a hoodie that will also cover your head during winters if you own an infinity scarf. Wear the scarf around your neck and loop it once to put this loop on your head like a cap.
Note: All these images are sourced from Pinterest and Google. The credit for all these images goes to their respective owners and I hold no claim to own any of these.
I hope you enjoyed reading today's article on 10 Ways To Tie A Scarf. Let me know in the comments of other ways you have learned how to tie a scarf or your go-to styles.

If you are a hijab wearer, I have an amazing selection of articles like How to Tie A Hijab in Easy Ways for Girls.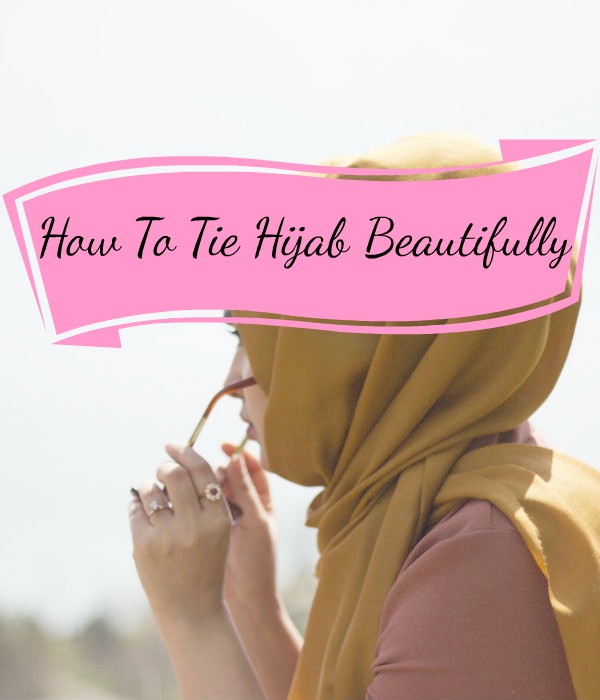 Also, check my article for Stylish Hijab Style Tutorials for Girls.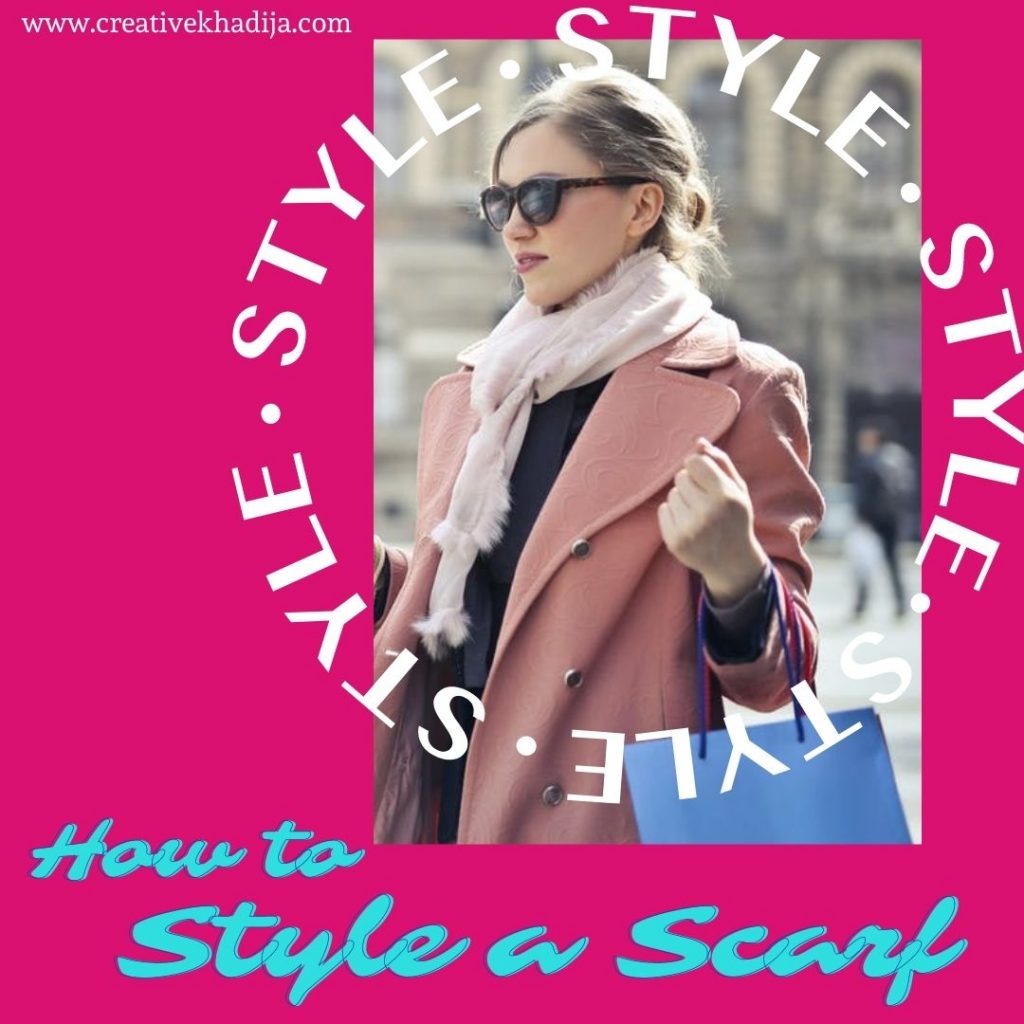 Don't forget to drop a comment and follow me on Facebook and Instagram for more updates. If you try any of these looks, do share your hijab or scarf look & tag me on social media. I would love to see what style you are trying these days :)
Thank You.