Hijab Styles
Stylish Hijab Style Tutorials for Girls in 2018
Today, I am here with some really unique and Stylish Hijab Style Tutorials for Girls in 2018. I know the struggle you have to do as you want to look modest as well as up-to-date. I personally keep on trying different hijab styles according to the occasion, I attend. Before I start with the hijab tutorials, let me share some tips that will help you in this regard. First of all, try wearing an under-scarf or hijab cap underneath your hijab. It will help you to keep your hijab at it's place. Moreover, there are plenty of hijabs in different fabrics available in the market. So that, you can choose according to the weather and occasion.
Let us discuss now various hijab style tutorials for girls in 2018:
Stylish Hijab Style Tutorials for Girls 2018
Check out this beautiful yet easy hijab style which is most suitable if you are getting late for your college.
This one is another elegant hijab style for young college going girls and can be done within minutes.
This hijab tutorial is perfect for chiffon hijabs which are otherwise very difficult to handle.
I am so bad at handling triangle hijabs but this one is super easy and I am definitely going to try this style.
This is kind of funky hijab style for teen age girls. Oh and by the way the bow is further enhancing its beauty.
You can wrap your silk hijabs by following this hijab tutorial which is very easy and gives a perfect finish.
This is my personal favorite hijab style and it is ideal for thin and small faces.
Here comes another triangle hijab tutorial which is ideal to be worn in summers.
Hijab Styles For Working Ladies
Here is an exquisite hijab style ideal for your perfect office look. Do give it a try!
This easily done hijab style can be followed within minutes and you are ready to go.
This is a full coverage hijab style and the most appropriate one to be worn at work.
Follow this easy and quick hijab tutorial and get ready for your office in a couple of minutes.
Tie your scarf by following this 3-step hijab tutorial and thank me later ;).
This one is another quick hijab style that is suitable for everyday office look.
Do you wear glasses? If yes, then this one goes for you. Try it out today!
Here is another full coverage hijab style and it is suitable for pashmina scarves.
Stylish Hijab Style Tutorials for Parties & Weddings
Girls find it difficult to carry hijabs in parties, especially when they have to carry some jewelry etc. In this post, I am going to share some quick hijab styles for parties and weddings that you can easily follow at home.
The first and such a unique hijab style is suitable for parties making you feel a style icon.
This hijab style with necklace is an easy yet creative way to wear necklace with your hijab.
Okay let me be very honest, I am loving this chic hijab style like anything.
This hijab tutorial helps you carry your matching head piece along with your hijab.
Follow this easy hijab style for parties in summer and stay elegant.
This is another beautiful hijab tutorial with necklace and perfect for chiffon hijabs.
Layered hijabs are always among my favorite ones. Check out this multi-layered hijab style.
This chiffon hijab tutorial is for full coverage and like all other styles I have just shared, this one is also suitable for parties and weddings.
P.S – Image source of these Hijab Style tutorials is pinterest and Google mostly. It was not possible to find original source as these images were shared by many but without the original source backlink. If any image belongs to you, be sure to contact me and let me know so I will mention your name and link it back.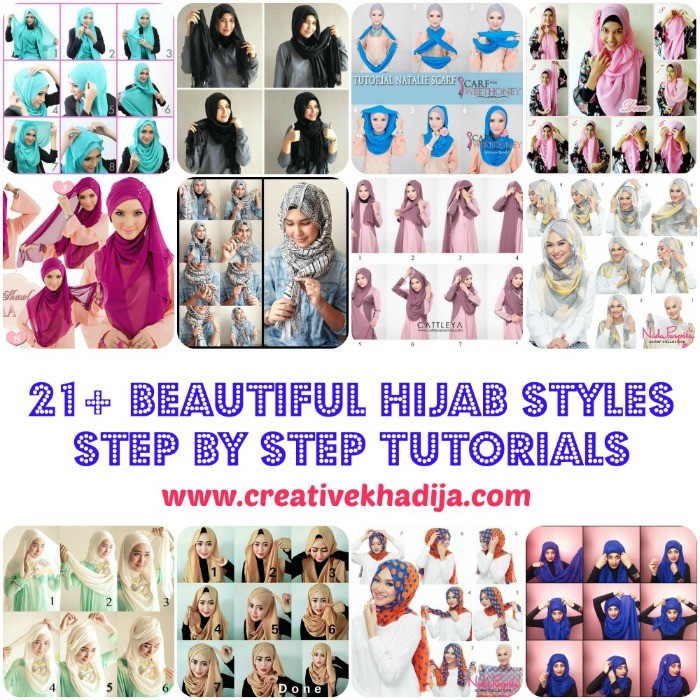 Have a look at my previous collection of Hijab style Tutorials
So, this was all about different hijab styles for girls in 2018. I hope you are going to like them. Please let me know if you try any Stylish Hijab Style Tutorials. Have a great day!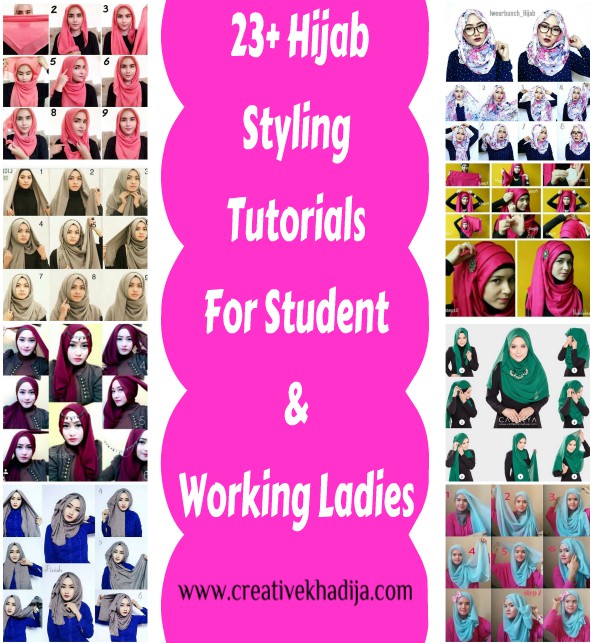 Keep sharing these tutorials on the social media networks with your friends.
Thanks!