Accessories
4 Ways To Design Pearl Hair Pins For Girls
I am sharing 4 DIYs for trendy hair styling fashion today. 4 easy ways to design and decorate hair pins for any kind of hair style making.
Welcome to another DIY blog post on Creative Khadija blog today. I am super lazy in publishing this post though I've shared it's sneak peek on my Instagram last month. Today, I am sharing 4 easy and quick ways to design and decorate pearl hair pins. These days barrettes hair pins, pearl bobby pins and hair clips are very trendy in hair accessories fashion. As the making is so easy, so I thought to share the making of few easy hair pins for girls who want to try it at home. Have a look now!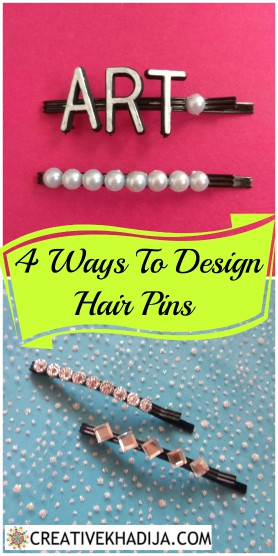 I love using pearl beads on the crafts, clothing and accessories. You may remember one of my previous DIY pearl embellished sweater and pearl embellished denim jacket. Today, I will use these pearls for decorating hair pins. It is super easy, have a look how I made it.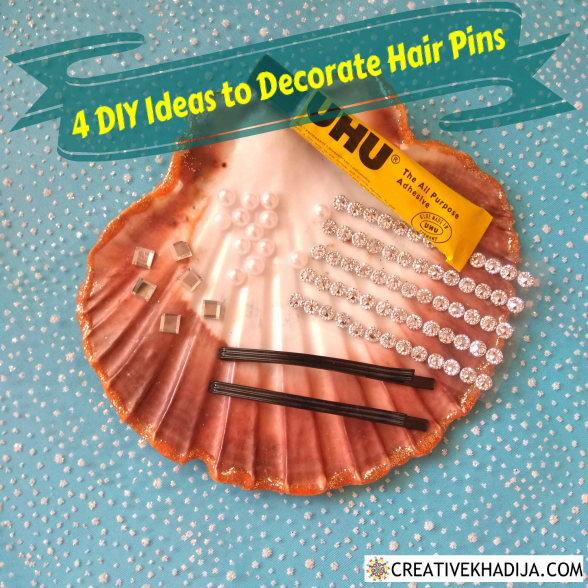 4 Ways To Design Pearl Hair Pins
Remember this DIY shell coaster which I've designed for my jewellery few months back? I used it sometimes for my other flat lays photography too as it looks cute. isn't it? Here you can see I have placed the craft supplies in this shell dish which I have used in designing hair pins.
Supplies you will need for pearl hair pins:
Hair Pins in any color
Half pearl beads
Sticky diamante
Rhinestones
Plastic Alphabets
E600 0r any transparent adhesive glue
Pearl paint or nail color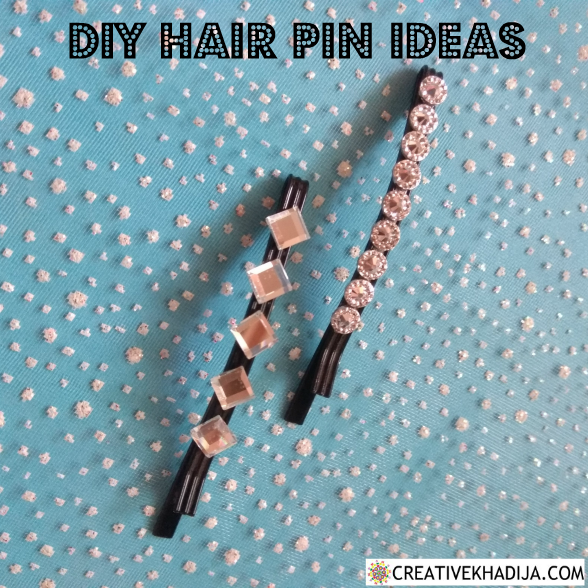 Follow the steps in the images & let's start making the first hair pin:
How to make rhinestones hair pin

These sticky rhinestones strips are easily available in the market and used for decorating smartphone casings and covers usually. I simply removed the strip from its base sheet & pasted on the hair pin carefully. In case your rhinestones lace is not too sticky, you can use the glue on the hairpin first then fix it. Wait for a couple of minutes and it will be dry and ready to use!
Hair Pin DIY with Diamante

Here I've used few sticky silver diamante which I pasted here on the hair pin with the help of glue. So easy!! Isn't it looking good now?
Pearl hair pins making:
For this pearl hair pins, I have used few half pearls in plastic because stones are heavy & not easy to stick. With the help of glue, I fixed these on the hair pin and wait until it gets dry!

Hair pin with alphabet letters

These are letter board alphabets which I used here. I cut their back pin and painted it with silver pearl paint. Used the adhesive glue for fixing the alphabets on the hair pin. Then I paste a half pearl bead on it as a full stop.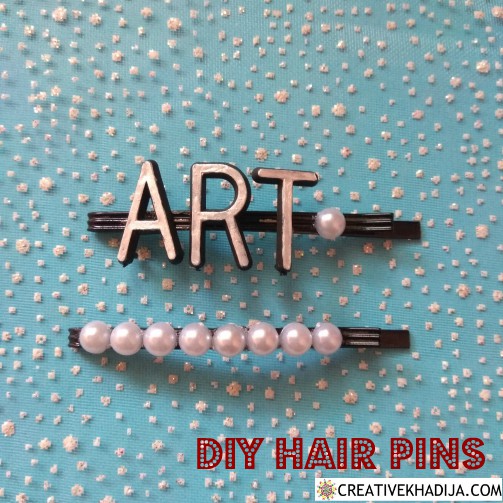 Would you like to put these hair pins in your hair? I would love to wear these now :)
Here is the video tutorial on my YouTube Channel. Go check and subscribe for more fun DIYs and lifestyle updates :) Thanks
You can also have a look at some of my DIYs using pearls & rhinestones: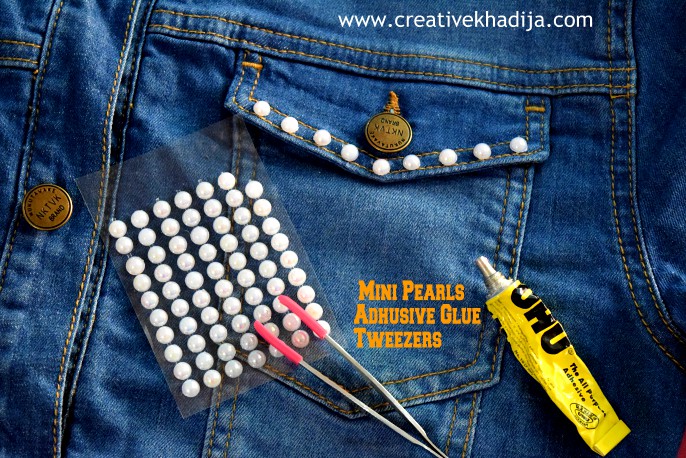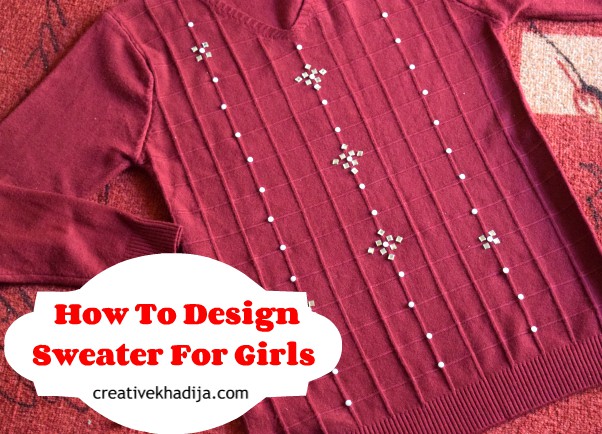 Refashion Old Plain Sweater Using Pearls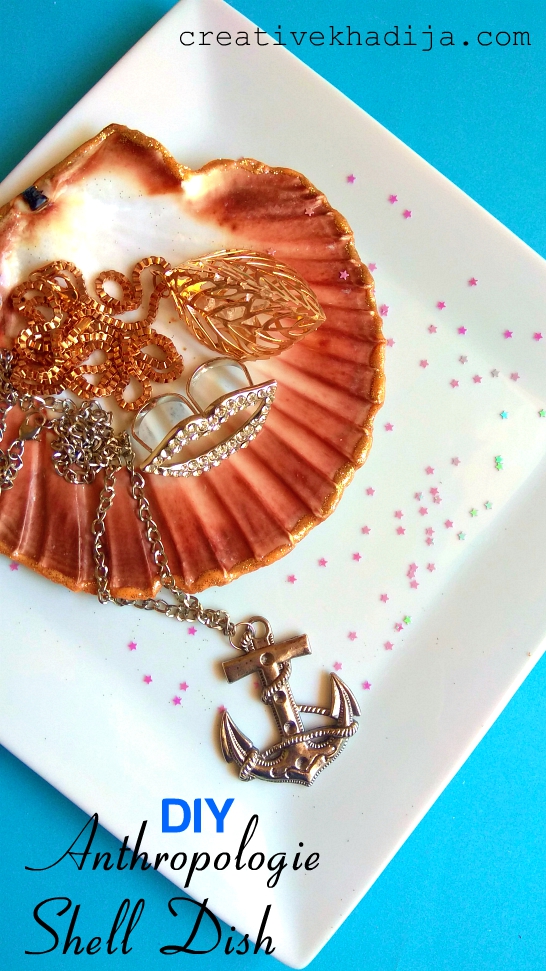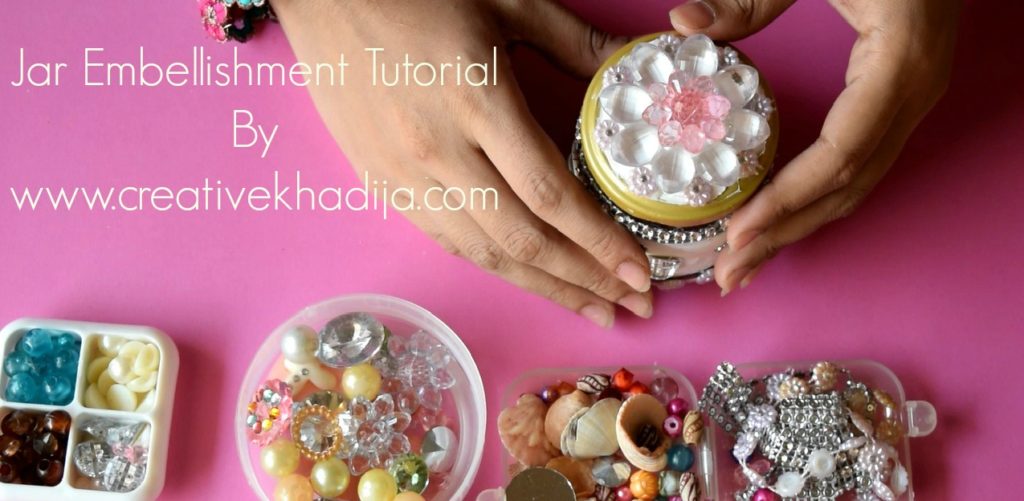 Jar Embellishment Video Tutorial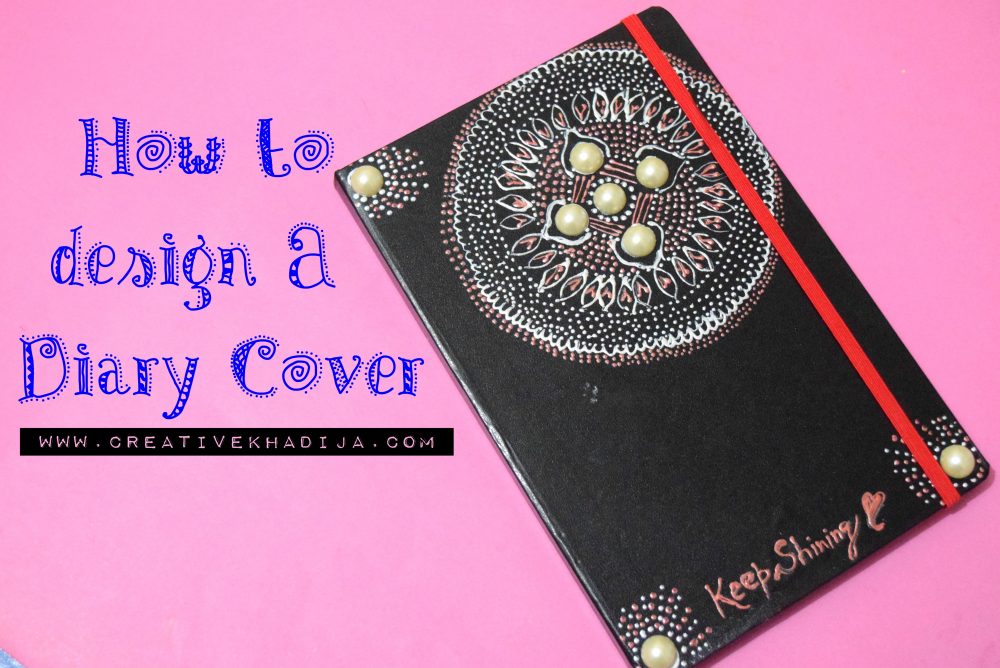 Diary cover designing video tutorial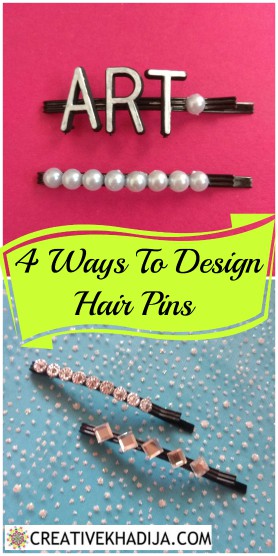 Be sure to share to pin it & share with others :)
I hope you will like my today's tutorial of making pearl hair pins and other decorative DIYs. These are not just easy in making but also economical as compared to the ones available in the market.
If you have any question, suggestion or concern, feel free to contact me via email or contact form. You can also reach me out through my social media networks like Facebook & Instagram. It's always pleasure seeing your feedback :) Keep it coming!
Thank You!
Khadija