Guest Post
Creative Ways to Repurpose Your Old Gutters | Guest Post
With a little bit of creativity, some elbow grease, and maybe a little sanding and painting, those old gutters could be the perfect addition for unique storage, serving displays, and even reused in the garden.
When it's time to replace your existing gutter system, the result could be hundreds of feet of damaged or rusty metal in the local landfill. That leaves many homeowners wondering what to do with the old gutter lines. They can be repurposed into something beautiful for their home.
Short answer: Absolutely!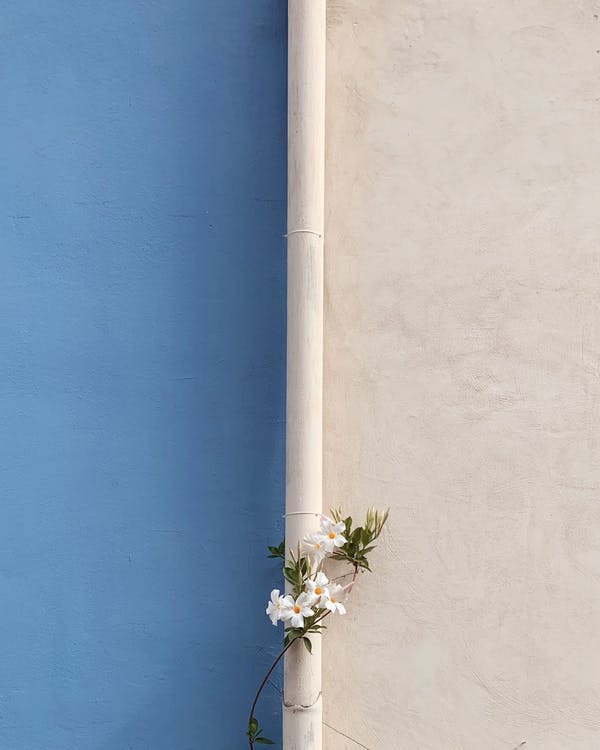 Creative Ways to Repurpose Your Old Gutters
With a little bit of creativity, some elbow grease, and maybe a little sanding and painting, those old gutters could be the perfect addition for unique storage, serving displays, and even reused in the garden.
Epic Barbeque Beverage Service
Have an old wooden picnic table and want to up your game for this year's annual family reunion or backyard corn hole tournament (famous in Maryland where gutter cleaning & maintenance is challenging)? Remove the centre board from the picnic table and inlay a piece of gutter in its place. It creates the perfect trough to hold ice and beverages so you never have to get up to serve your guests again. Don't let your new beverage centre fill up with water – drill a few holes along the gutter's bottom to drain any melted ice.
Picture-Perfect Storage
Sand and paint your old gutters before attaching them in rows along your entryway or above the chair rail in your children's room for a rustic or pristine storage solution. Lay your children's small shoes in the gutter basin or use them to display some of their favourite bedtime stories around their rooms to foster their love for learning.
Planter Boxes that Grab the Attention of All the Neighbors
Since gutters are already waterproof, use them in your outside decor. Attach them under windowsills firmly with deck screws that can handle the weight, and plant some annual blossoms in them. A few drainage holes in the bottom may be necessary to avoid drowning your new plants if your area is prone to heavy rain.
Get Your Cords Organized
Underneath your desk probably looks like a ball of tangled cords. Repurpose your old gutters by painting them the same colour as your desk and attaching them underneath to channel your cords from one side to the other. If you're really crafty, notch out a few sections for larger plugs and power strips to reduce the view of cords on the backside of your desk as well.
Gutters are Perfect For Your Garage
Handy homeowners are always looking for ways to organize tools, renovation materials, and maintenance supplies in their sheds or garages. Make use of those old gutters as a man-cave-worthy storage solution for duct tape, caulk guns, hand saws, and other tools. Hang hammers off the side of the gutters so you know just which one to grab when you're in a hurry.
Crafting Corners
Ribbon and yarn crafters rejoice! Hang your gutters with screws or heavy-duty magnets and use them as ribbon or yarn ball organisers. Arrange them by colour, style, or material to keep your craft room pretty and pristine. If you also work in the area where the gutters are hung, drill holes or notches in the bottom, sand them smooth, and thread your ribbon or yarn through them for easy access.
Edge Your Flowerbeds
Skip the expensive flower bed edging and make use of those old gutters by lining your flower beds with gutter lines and filling them with river rock, white marble stone, or even make a planted edge with colourful perennials for a unique look to a widely popular landscape feature.
Create a Water Feature
Since gutters are made to channel water away from your home, use them to channel water in a different way by creating a one-of-a-kind water feature. Snip the edge of one side of the gutter every ½ or ¼ inch and begin to bend the notches over one another to create as many curves as you'd like. Use caution and wear safety gear as the gutter edges may be sharp.
Hall Tree Topper
Attach coat hooks to one side of the gutter and attach the other side to your entryway to hang coats and store hats and gloves in the winter. Gone are the days of searching for one missing glove. They'll be out of sight but will be right where you left them. You could also use it to store car keys, purses, and any other item you drop off as soon as you walk through the door after a hard day at work.
Safety First
The sky is the limit when it comes to your imagination and creativity. These creative ways to repurpose your old gutters will definitely help you in spreading creativity. Use your old gutters in new and exciting ways to keep them out of landfills but when crafting with metal gutters, wear safety glasses and gloves, and be sure to use the right tool for the job. If you're not so much a crafter and just want to get rid of your old gutters, contact your local metal recycling organization, and who knows, you may even make a few dollars from your old gutters.
Disclaimer – This is a guest post & may contain collaborative links. Thank you for your support.