DIY
Ribbon Flower Tutorial
I made a silver flower headband few days back,today I am sharing its  flower making tutorial…I hope you will understand..

Ribbon Flower Tutorial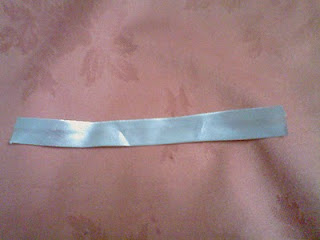 You will need a ribbon of  8 inches length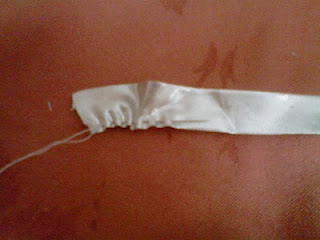 Use needle & thread to make some ruffles in it..
.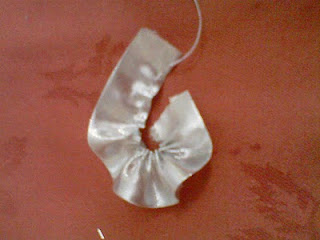 Complete the step like this..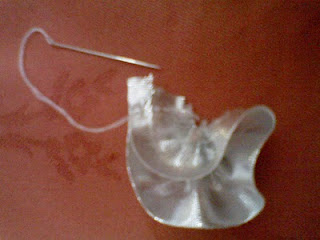 Then stitch both sides to make it round…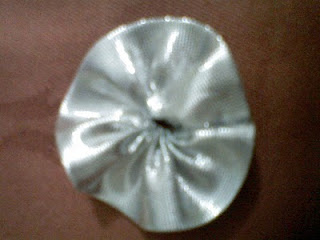 Now We Will Make Another Flower To Cover Its Center…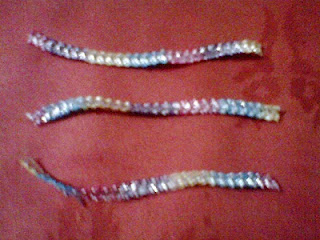 You Will Need 4 Strips Of  Smart Lace,I Capture Image Of 3..But  4 Required…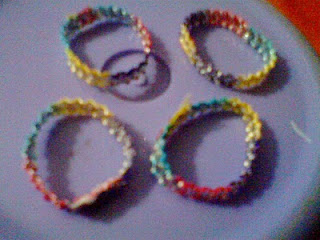 Stitch their Edges and prepare them in round shape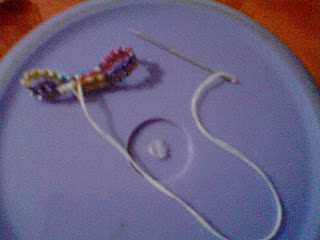 Now take single stitch center,and make a bow shape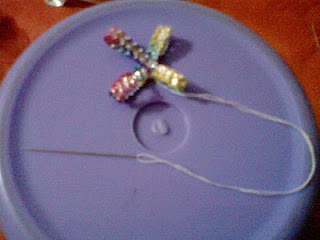 Place one bow on the other one and stitch it as above image…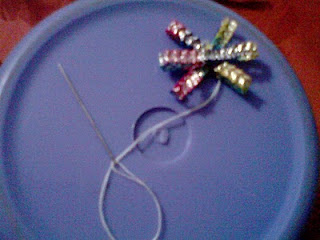 Same process with 3rd bow…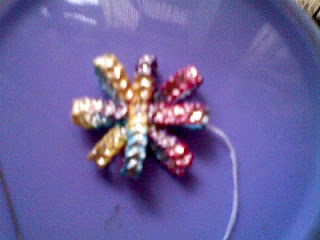 And the final shape will be this,
Now place this flower upon silver ribbon flower…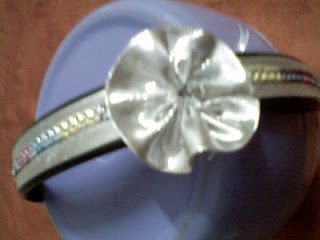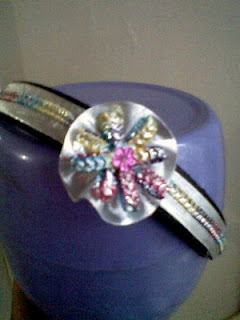 I hope you will like it.
Thank you!
Khadija