Few weeks back I made something interesting & useful Specially for kids,its perfect for kids desk,i want to show you this simple & easy creation but sorry i was not having much time to edit & signature all pics, I am mostly busy in studies these days because exams are after almost 10 days..hmm
well i am sharing this tutorial in this way..i hope you will understand well,lets have a look at my creation;
A Simple Organizer
What is this..?you will definitely think first of all..so now have a look about its usage..
is it fine?? i hope now you will like to check its simple steps of tutu..so have a look at this slideshow,if any image needs description or elaboration,do write to me,i will definitely explain,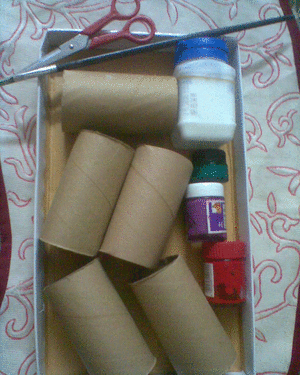 simply cut these TP rolls & fix inner side of shoe box top cap & then paint it as you like,i saw my paints & mostly get dry because i cant paint these days due to busy study routine,so there were very few color bottles among my favorites which are fine,so i use these,you can make this with several colors & you will enjoy it definitely.
Wait for a minute until this  GIF video start..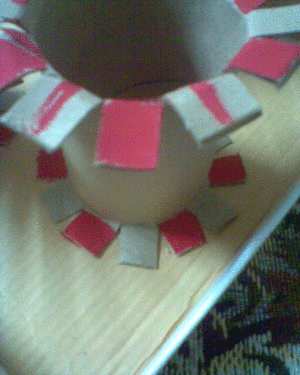 There are so many of experiments which can be tried easily with these TP rolls & its a very enjoyable craft,no doubt a fun craft,i hope you & your kids will be enjoying its making & will like to place it over your desks..so enjoy recycling & reuse :)
Have a nice day ahead