Hello dear girls, how many of you are a big fan of Anthro knock offs? Though I am not a regular buyer of Anthropologie products but as I visit their shop and blog regularly, so I keep an eye on their wonderful products. Fun thing about their products is the option to handcraft them actually. My today's post is an inspiration with some creativity which is extraordinary easy idea. I found a piece of netting fabric which looks very lacy and stylish. So the idea clicked in my mind as I saw this cuff few days back on Anthro's online store. This anthro inspired cuff fabric was from one of my sister's dress. so I used it in my work. Have a look how this Anthro Inspired Cuff as recycled art projects done by me!
Anthro Inspired Cuff-Recycled Art Project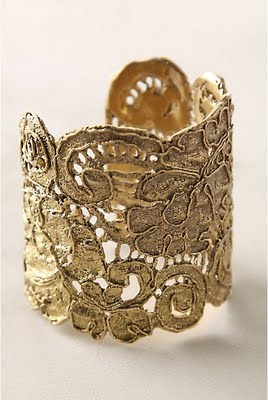 This is the metal cuff which I saw on the Anthropologie online store!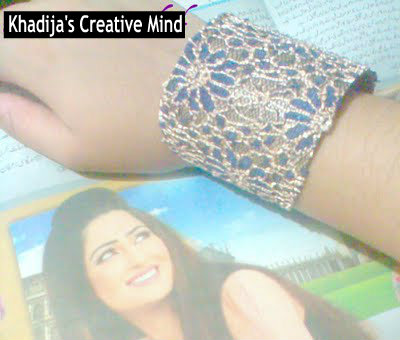 Here is my version of the cuff as recycled art project but Anthro knockoff! See even the model liked my version? hehe
Now check my tutorial below. I have used the Toilet paper roll for the cuff base as I am not going to make a metal cuff you know.
For making this cuff, you will need:
Toilet Paper Roll. Glue. Netting fabric. Scissors
Simply cut it from the center part first & then paste the net fabric to cover it. Make curves on the edges by cutting it nicely.
After pasting net fabric on the paper tube, when it gets dry cut the extra fabric off. cuff is almost done now. Check the last step now to see my Anthro Inspired Cuff-Recycled Art Projects!

Then I made another one with my all time favorite tiger print leather fabric which was also from some fabric in my craft stash. Isn't it looking a fine print?
Anthro Inspired Cuff-Recycled Art Project
For making this cuff, process is same as previous. Cut the paper roll and paste fabric on it. Using trash to up-cycle something ordinary is simply fun idea.
Easy and fun idea to make bracelets and cuffs for kids out of waste material. Isn't it easy yet interesting? Are you going to make one for yourself or the kids around? Do show me if you make one. I would love to see your recycled art projects as well.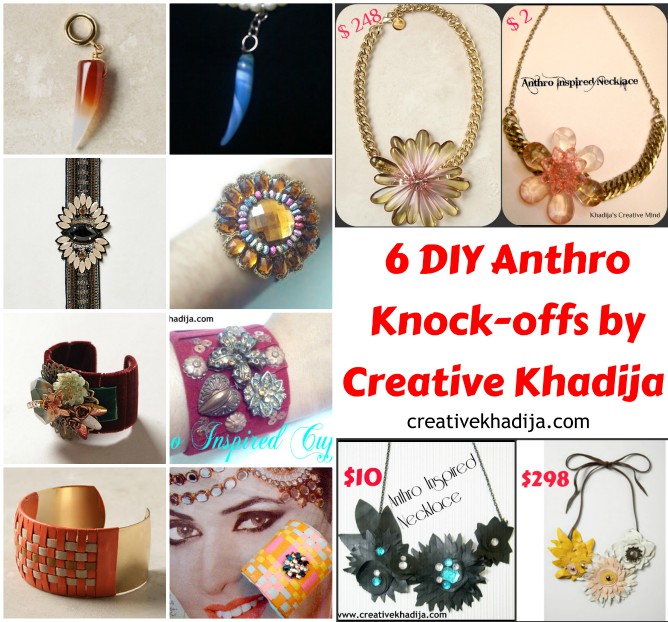 You can also check my other easy and creative Recycled Art Projects in Anthro Inspired Tutorials
Have a great day!