Last phase of teaching practice going on..30th of September will be the last date of my this routine!then i will be free from this hard routine of studying & teaching..Teaching is a difficult skill to learn..but learning how to teach is an extra-ordinary hard thing! believe me !!!
 Well back to the today's post,Today I am going to share two smart blogger's inspired creativity, I am sure you people will like both ,so first meet Monique, she is from South Africa..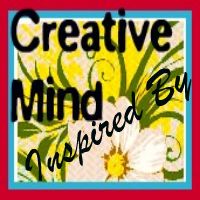 I hope you remember my Spring Necklace Tutorial..
 This was an easiest DIY from me, I feel nice that many people were in love with this post..thank you so much..!!


Now its Monique Version, Visit her & enjoy her cute necklace!!
She followed my technique for her necklace but her version is cool :) what do you think..?now read the full post at Naturally Me Creations 
I am sure you will enjoy her post :)

I will like to share another sweet friend's inspired effort here, 
remember my this henna designs post,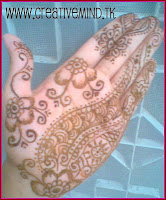 &Now…
Enjoy Bella's Henna application effort..she has done smart job,
Its always so nice to see your amazing creations inspired by ME,,you are so sweet my friends..

I like to share your creations, so contact me at kkcreativemind @ hotmail.com



Have a nice day!