I hope you all are having a good start of spring season in your area,My spring season is also going well,with lots of happiness around..you know whats my most interesting activity these days?
My today's post is a random post,After completing my lengthy assignment of this month I was free for some extra study, So I pick this book & now sharing with you..
Spring In Pakistan
I really like the colorful book, there are some cool facts about Pakistani spring season & flowers. So I grab it & start reading,

The book is so colorful, I don't know how I stop my hands from cutting some floral pics..hehe
lets see some flowers :)
I capture many images from this book but when I try to capture some text, the writing was not visible well..so I am just sharing Images..because scanning so many pages is a hard thing for me,,I am lazy you know :)
Lovely..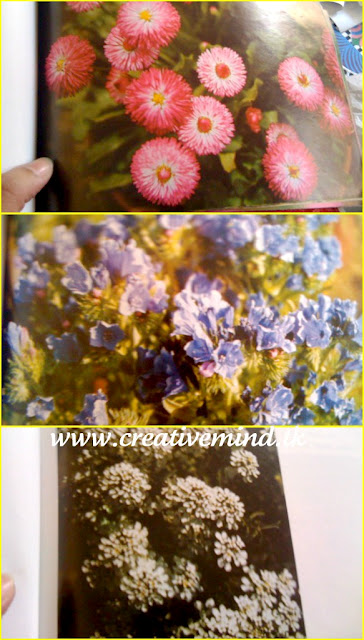 These days in many cities of Pakistan Floral Exhibitions are going on, last year I attend one in my city & it was so good, some amazing floral arrangements & beautiful flower collections were displayed wonderfully! I hope I will enjoy any exhibition this year again..!
Oh Yes,I would like to share this song about village life & harvest season in March month,its also a wedding season :) because people in villages usually arrange weddings after getting free from harvest & busy routine.this song is based on Spring theme & language is PUNJABI,The word CHAIT meaning is March/Spring..I ask the meaning of this word to my Grandma & she told me this,She is a pure Punjabi women..Although I am a Punjabi girl but some old words are not easy to understand!I ask many words from this song to her because I speak an easy Punjabi version then this song lyrics..I hope you will enjoy the colors & music :)
Have a colorful day