DIY
Tissue Paper Flowers Making
Hello friends,
In my previous post, I have shared the sneak peak of these flowers & promised about sharing tutorial, so Now its time ..!!
I bet you all have many vases at home but they are empty without any flowers,or they need a new look..?
So here is the right time to fill them with a little effort..
Tissue Paper Flowers Making
Here is the easy process..!
You only need to have a few tissue papers,thread & straws.
First place 3,4 sheets of tissue together & then fold like you are making pleats..
Now tie & make a bow with thread(i take black thread just to show you, you must use according to your paper color)
spread the bow smoothly..
and now start separating the layers of every tissue paper sheet one by one.
When the last sheet comes,turn it outside/opposite side, & it will be the base of flower.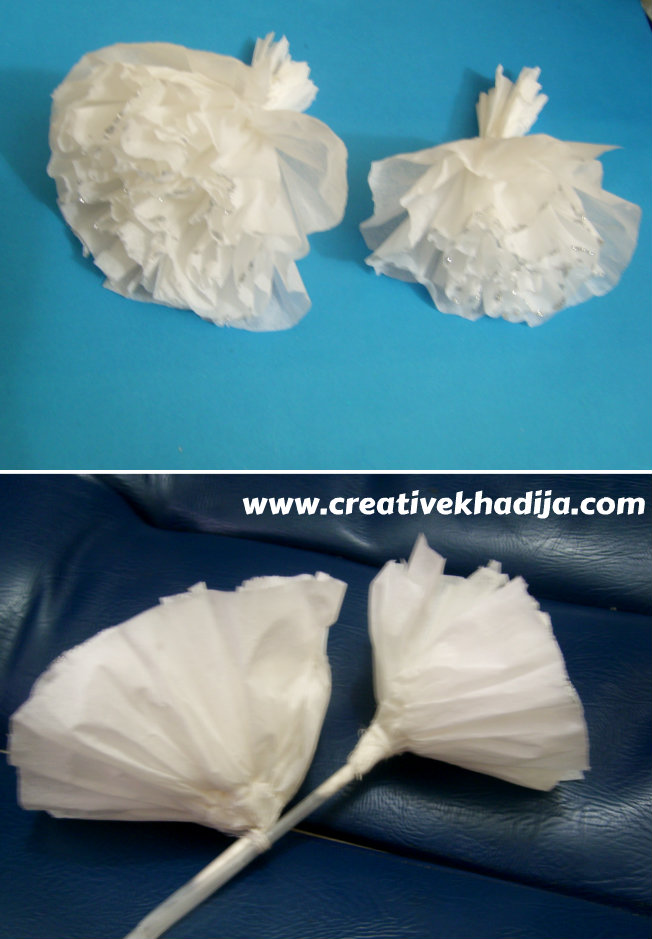 Now you will need to fix the strand in the straw with the help of glue.when the tissue will get wet with glue,it will be easy to pass it inside the whole of straw!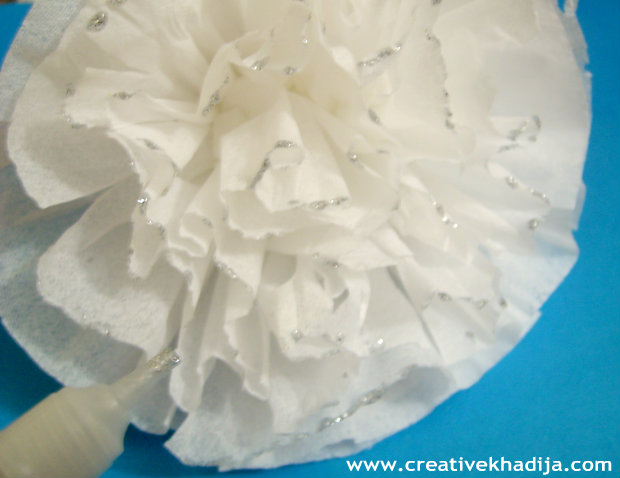 And if you want to add some shine & sparkle, lets apply some glitter glue carefully!
And it done with a soft look !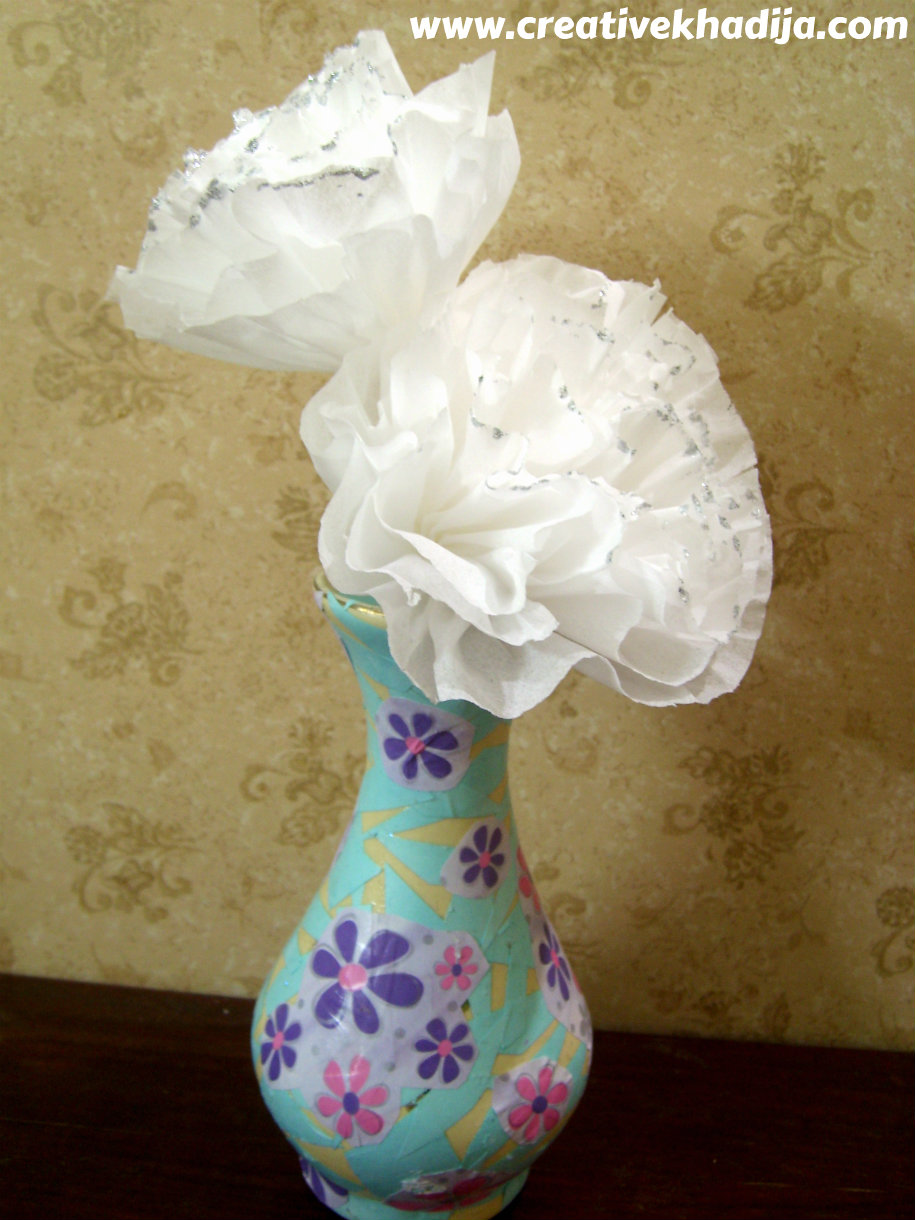 I made these flowers for this decoupaged vase, Check its tutorial HERE.
I hope you all are having a great day. .
Khadija ~