Working with clay/dough is fun, although its not an easy job but if you are interested in creating things with clay then its not much difficult for you. give it a try any day! I made some clay beads & then use those in making of some earrings.Here Today I am sharing a pair of clay Neon earrings..
Clay Beads Earrings
I made the dough first & then mix the color in it, & shape those in squares & spheres shape..
I tried to create some marble effects with pink & white but failed to mix these well or may be the color quantity is not well in the dough..there is a very rough marble design showing above..but I will be painting these now.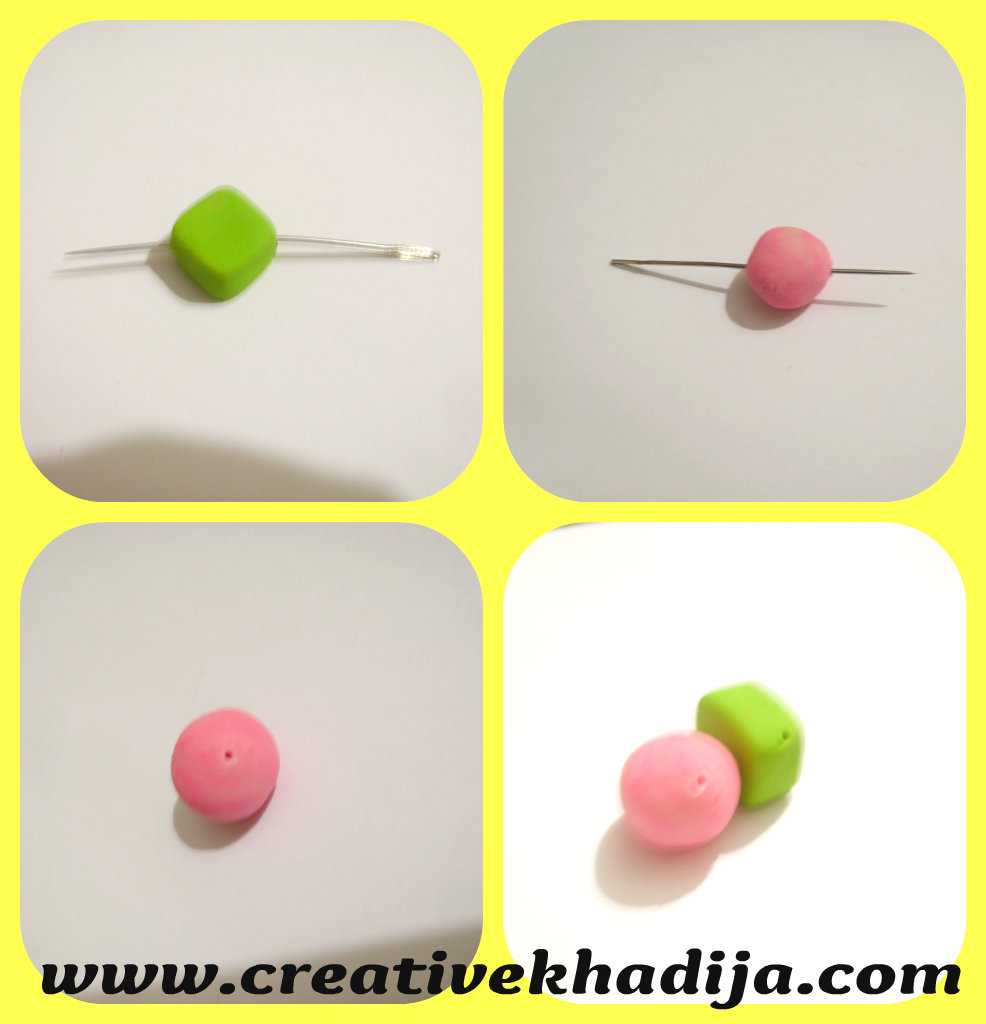 This is how I made the hole in the beads,after giving shape to the beads, give it some time until they get dry a little, then I make the hole with needle..
Don't they look like chewing gum?? haha..well these are many..for making different things.. you can share your ideas with me..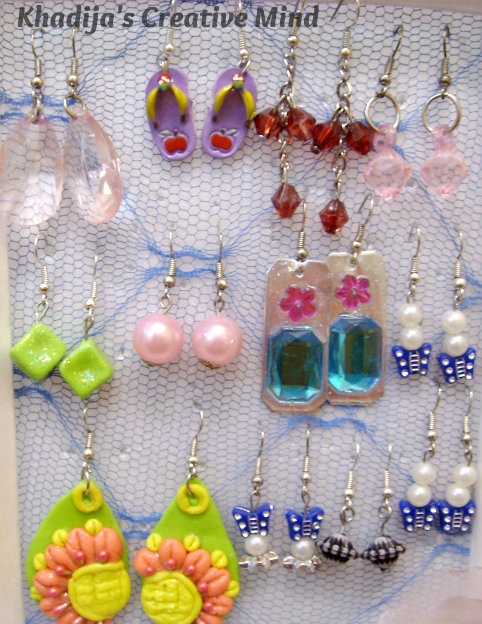 I made all these above earrings for sale purpose & I have sold some & also gifted some to my friends as well.. a handmade gift is always nice, isn't it?
Here it is the other version with green pearl & same square clay beads..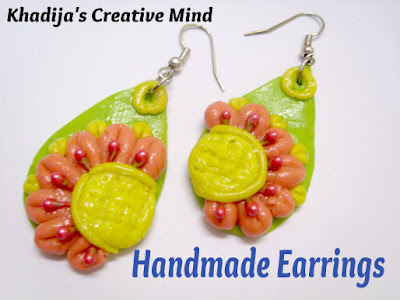 Here it is another clay earring made by me. bright yellow & green with modpodge shine like spring… spring is now totally showering its colors upon us & I wish every season bring lots of happiness to all of you,today..tomorrow & in future too.. Have a great weekend ..
Khadija ~