BookMarks making is always a fun job to do.I enjoy designing on small pieces of paper/cards for my books & sometimes for my friends & customers on their demand. Today I am going to share another bookmark making with you, the fun technique I am using here is, stamping & oil pastels together. so easy & fun! let's see how..
BookMark/Card Making with Stamping
Size of this bookmark is a bit large but if you want to make small, you can try with any size..I think stamping technique is visible well on large size..Here it is my Instagram version.. these stamps were once sent to me by a dear co-blogger auntie friend Michelle L from Los Angeles..
I remember when I last time work with these stamps, that was glitter paint, so my stamps are now shimmery..
All you need to have is; stamps, acrylic/poster paints, Card, Foam brush..There must be a hard surface for working on. And there you go.. paint on foam brush & apply on stamp & start stamping!
When the paint will be dry(in a couple minutes) then you will start using your crayons/oil pastels. I apply these horizontally on the card & the colors I am using are green,yellow & blue,(pink and orange,brown shades were not going good with red)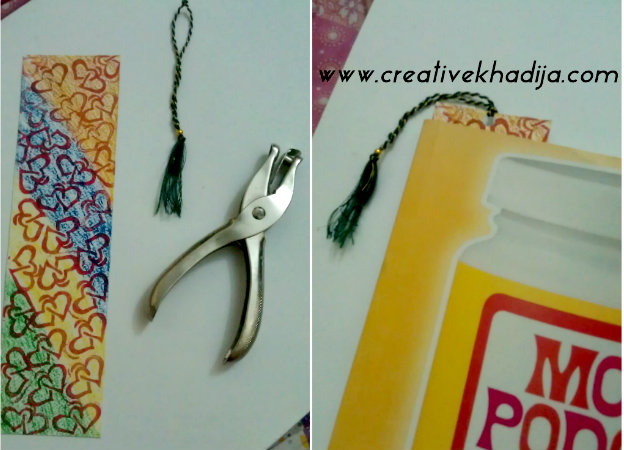 I missed taking pic of the one important last step.. I place a paper towel over it & iron on for a couple second, so the bookmark will not be getting sticky then,because paper towel will absorb the wax but the color will be the same.
Then
Take a paper punch for making hole on the card & add a loop thread there.. and the Bookmark is DONE..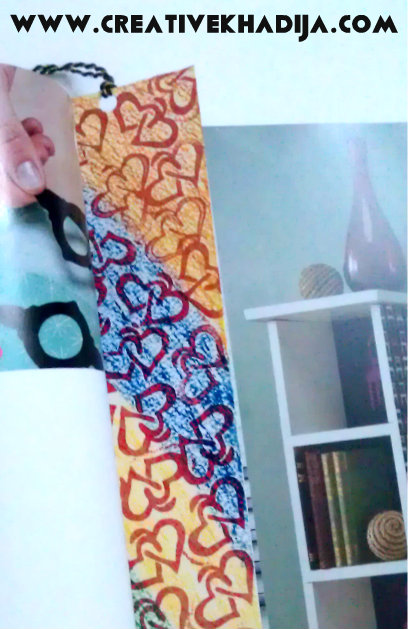 Don't forget to check my other bookmarks making & tutorials HERE & HERE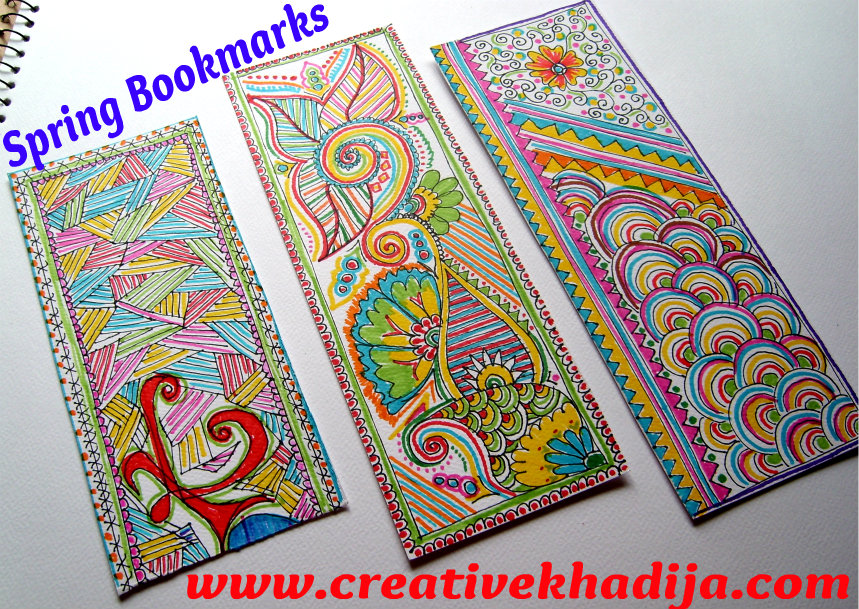 Spring inspired bookmarks
P.S If you want to buy my designed bookmarks or freehand drawings, contact at kkcreativemind @ hotmail.com (free shipping worldwide) Thanks!