Hey all, How many of you are in a habit of book reading? Do you keep a bookmark inside your books, or just folding the corners like many other geeks? When I was a student, I was mostly keeping a bookmarks in my books. I rarely fold the corner of my books but now when I have completed my studies, I only read books sometimes. Because of gadgets, Now many of us usually read online. I usually read via my iPad actually. But still, There is a books on my shelf or side table on weekends. Sometimes it feels lazy to make a pretty bookmark for keeping in the book. I recently tried an easiest version of making bookmarks. Would you like to know how to make paper bookmarks in two minutes only? I bet you will find it super easy & fun idea! Have a look here.
How To Make Paper Bookmarks In Two Minutes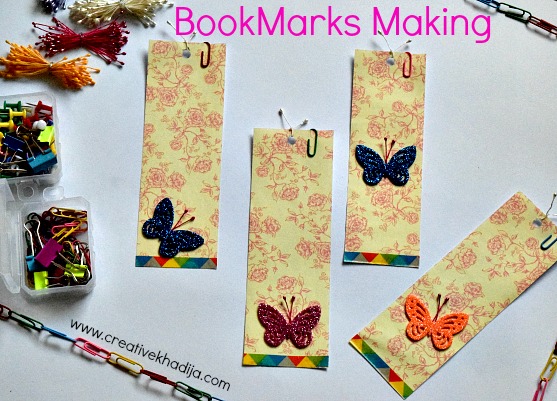 Isn't it looking like an easy yet simple idea?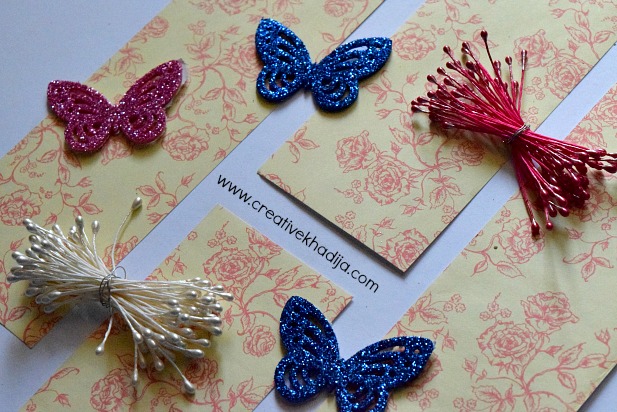 All you need to have is :
Scrapbook sheet.
Glitter sheet.
Cutter for making butterflies.
Glue for pasting filler thread beads.
All you need to do is, Cut some paper strips or shapes as you like. Cut out a foamic glitter sheet butterfly & paste. I've used some beads embellishment which usually used in jewelry making. Cut it & paste.  Punch the paper & make a hole to knot any ribbon or thread. Easy peasy in two minutes, It's done.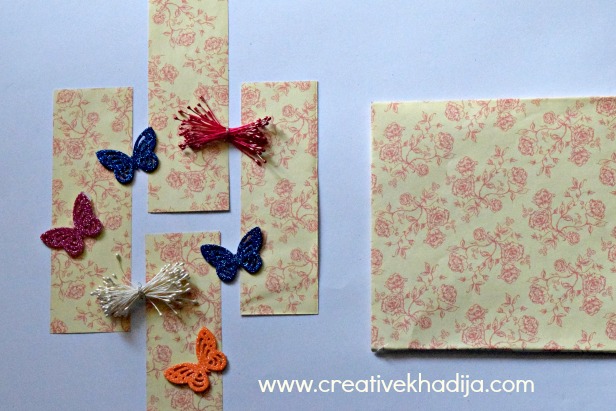 I made all these four bookmarks in 5 minutes only. As it was simple enough, so I am not sharing each step. But I am sure my super smart readers can understand it well.
If anything is confusing, You can check detailed tutorial of the similar bookmarks making here.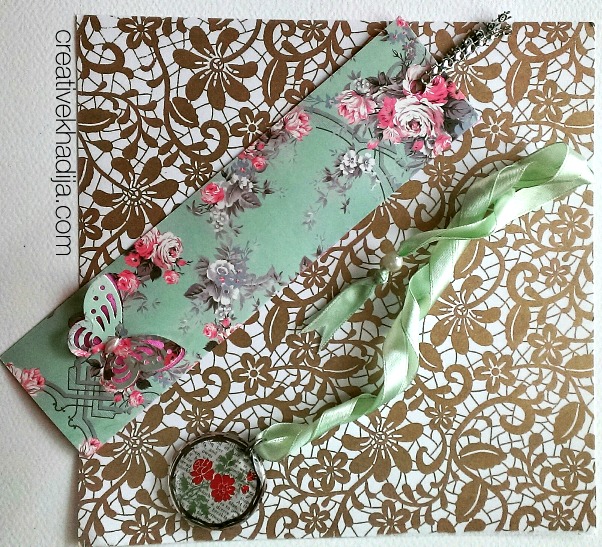 I hope you will enjoy the tutorial. If you want to see some more bookmarks tutorials & idea, Check my category Bookmarks Making & enjoy my previous DIY ideas. I am sure you will find these useful.
I hope you will enjoy seeing my tutorial How To Make Paper Bookmarks In Two Minutes. Make some bookmarks for your books or your friends. I hope everyone will like it.
Thanks for reading my today's blog post. Have a great weekend.
Happy Crafting!
Khadija ~