If you are a student or a book reader, You will understand the importance of having a bookmark. Do you belong to those who turn their book page corner when stop reading a book? There are two types of readers, One with bookmarks & one without bookmarks. Another one type is ME who make & giveaway bookmarks a LOT. I have sent my handmade bookmarks in different countries so far. I design for myself, for my friends, fans & followers as well as my customers. Let's have a look at my recent bookmarks I've designed some for giving away & for sale. I hope you will like the easy peasy way to make a paper bookmark with butterfly paper punch.
How To Make Bookmarks With Butterfly Paper Punch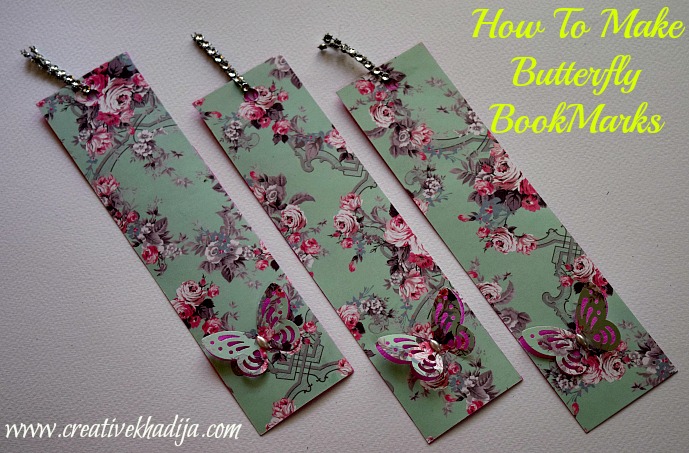 Remember I decoupage a box few weeks back, There I got some pretty scrapbook paper sheets along with a butterfly paper punch. I made these bookmarks by using that pretty designed sheet & paper punch. I used some crepe paper for the other side of bookmark. Let's see how to make bookmarks!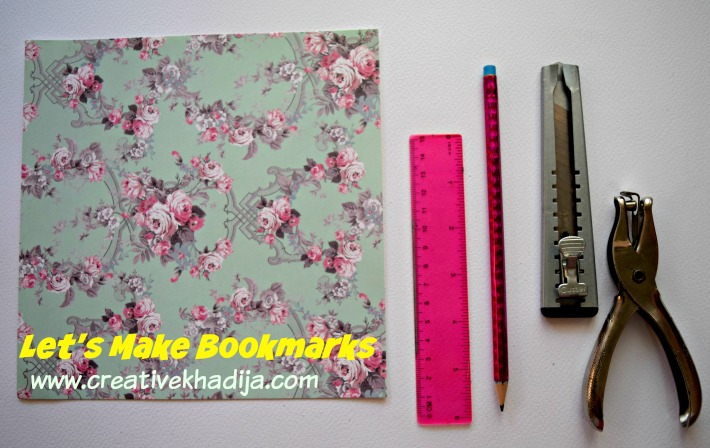 Craft Supplies for making Bookmarks:
Scrapbook Sheet card
Scissors or Paper cutter
Pencil & Scale
Crepe paper
Paper punch
Glue & Beads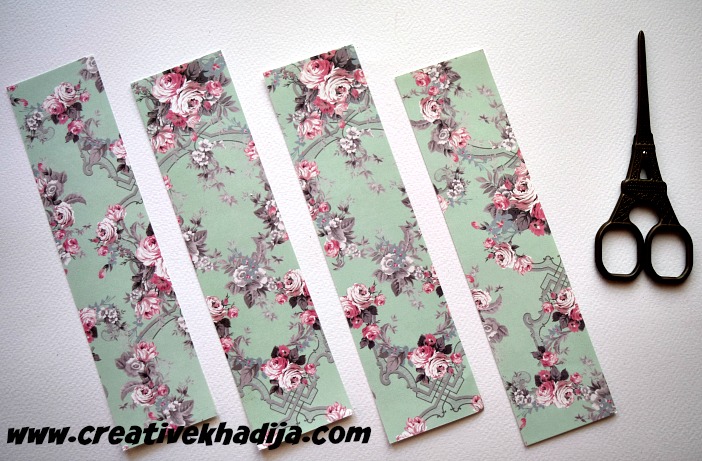 Steps :
First of all I measure the paper sheet & then cut it with a sharp cutter. There were 4 strips of paper after cutting and separating them.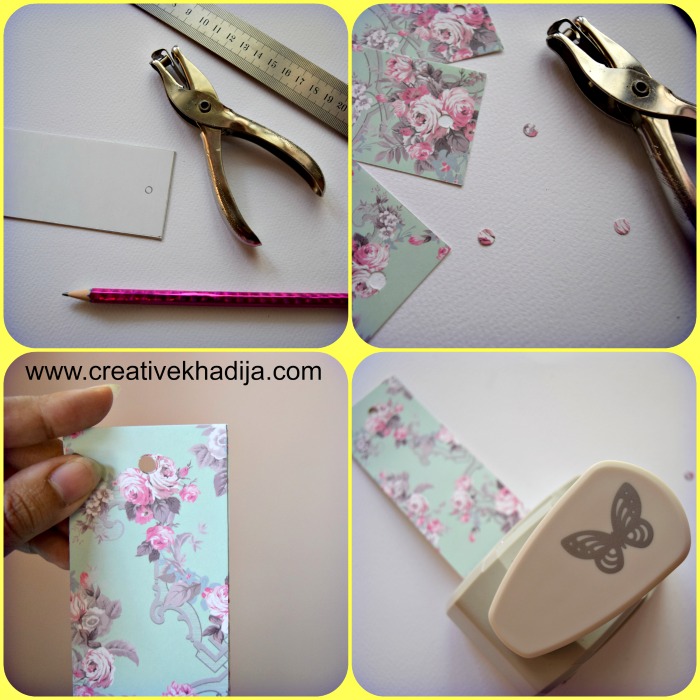 Make a point where you want to circle punch for putting a tassel or thread etc.
Put all three paper strips together & punch it nicely.
Then keep the sheets together & fix under the butterfly punch & press it. You can do it one by one as well. The 4th bookmark strip made a little mess with the punch & butterfly design was lost. But I am glad to have these three butterflies well.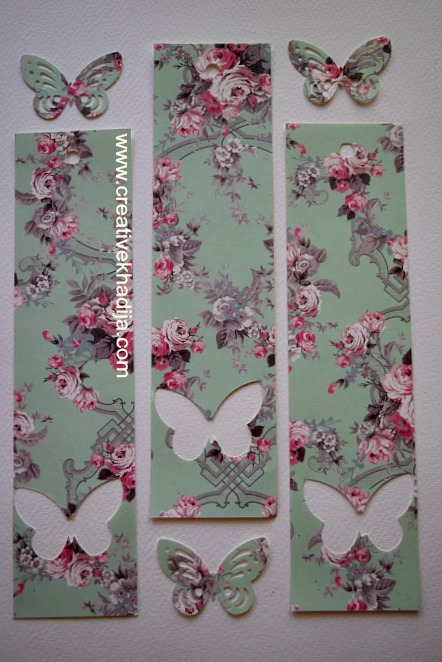 Isn't it cute? Let's see what next.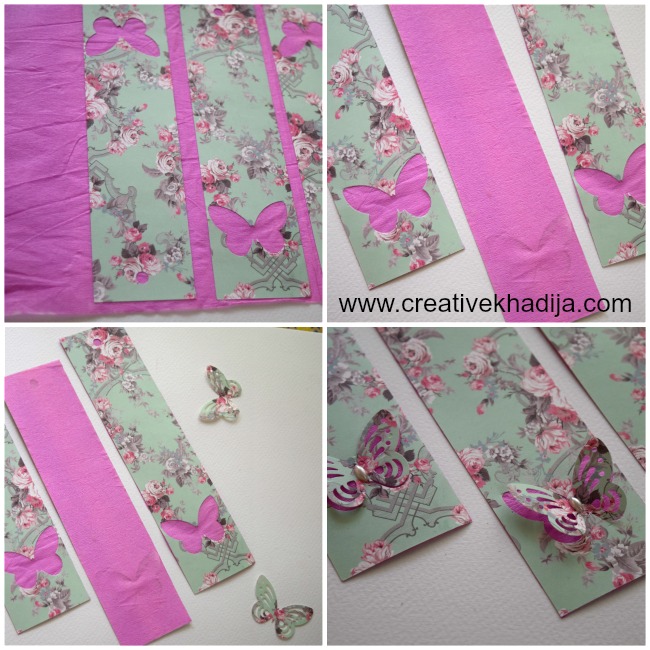 I paste all three bookmarks on a purple crepe paper sheet, When this gets dry, Cut it nicely with scissors. Do not use paper cutter for crepe paper cutting.
Make the butterflies popup style & fix it back on the space where it was punch out.
Paste a small bead in the middle of butterfly wings.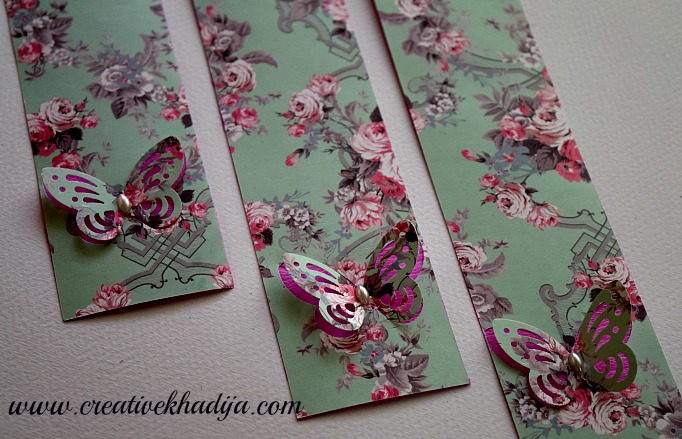 And it's ready. Looking good? Simple easy & cute way to make bookmarks. Isn't it?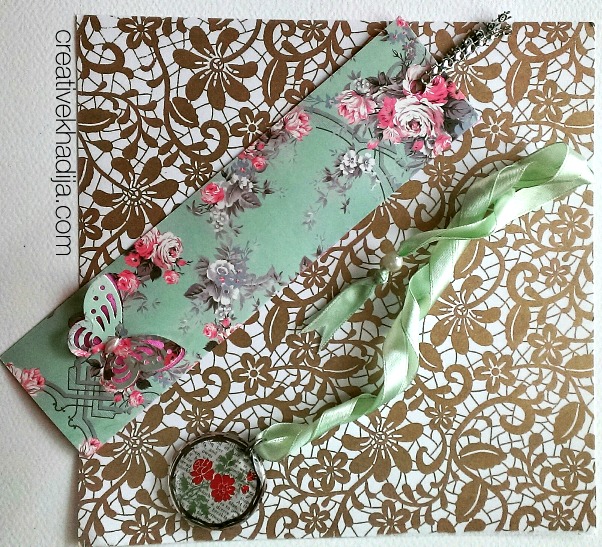 This above bookmark & cabochon pendant I gave away recently. You can see my another tutorial of Cabochon Pendant Making.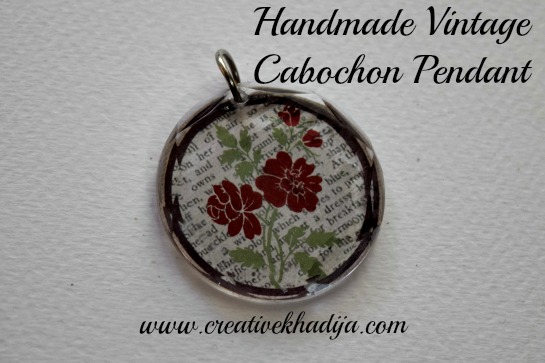 I made this cabochon pendant with a little vintage style. Is it looking good? Feel free to contact me If you want to buy any customized or personalized handmade accessories. I ship worldwide. I hope you will like handmade creative goodies by me.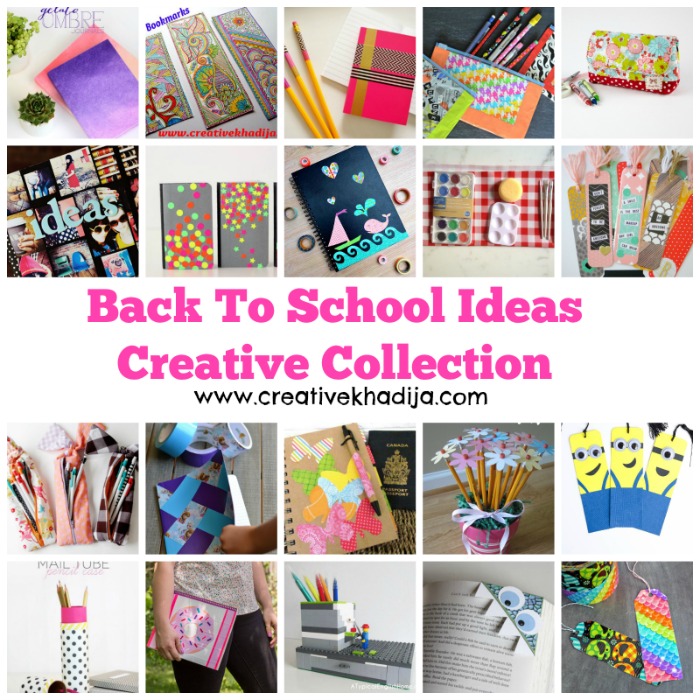 I recently have share some back to school crafts in my Creative Collections, I share some BookMarks making ideas. They all are Easy back to school organizing projects. Be sure to check this collection.
So when are you going to make a bookmark for your beautiful book? Have you tried making bookmarks before? I would love to see your cute bookmarks if you made any. Feel free to share with me via any social media networks or email.
Have a look at my all other handmade & designed bookmarks. I hope you will like these from archives.
Have a great day!
Khadija ~