DIY
How To Make Crepe Paper Flowers Wreath-Recycling
I love working with Crepe paper. It's fun wrapping gifts beautifully with this. I like to buy different colored crepe paper. Do you remember my Crepe paper flowers which I made for decorating my craftroom wall? Today I will be sharing an easy yet colorful idea on How To Make Crepe Paper Flowers Wreath-Recycling.
I made a wreath with crepe paper flowers. The base of the wreath is a used pressure cooker ring which I hide under the crepe paper. As you know already, I am so badly into recycled projects. Reusing ordinary materials & making something pretty is just fun. Let's see how I made it.
How To Make Crepe Paper Flowers Wreath-Recycling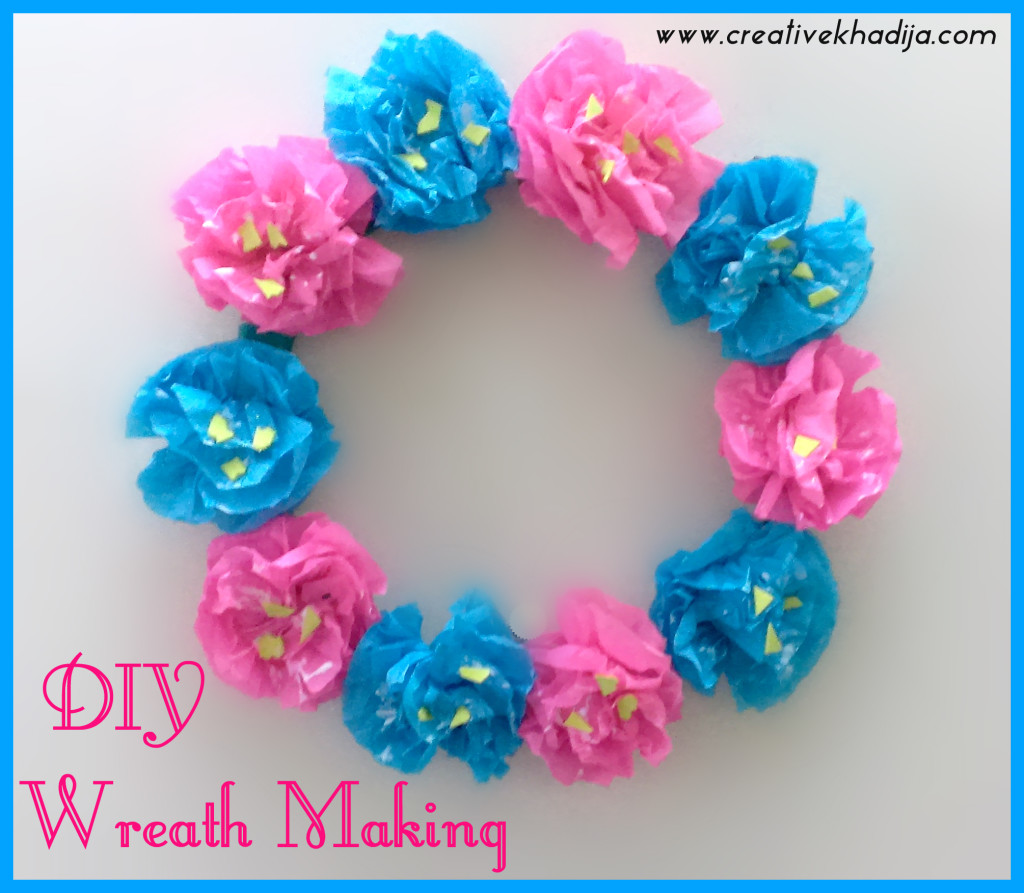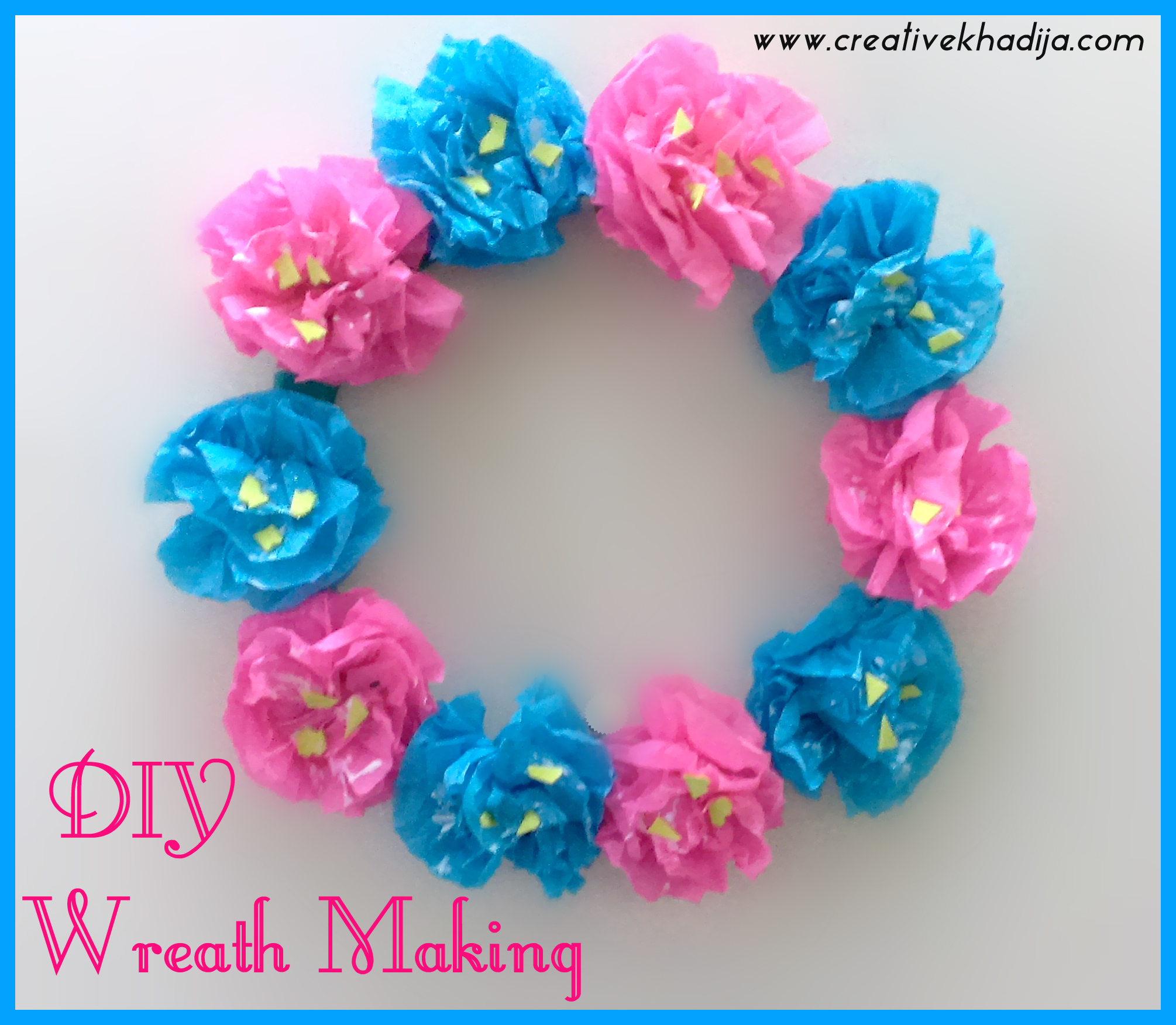 My 2 years old niece loves pink color, I made a Pink Floral Wreath for her two years back. (Tutorial HERE)
She request me for a pink wall art again. I happily agreed & done something pink again. I had some pink & blue crepe paper leftovers, So I made some more flowers & made a wreath for her room. Have a look how I made it.
You will need to have :
Pressure cooker ring
Double Side tape
Hot glue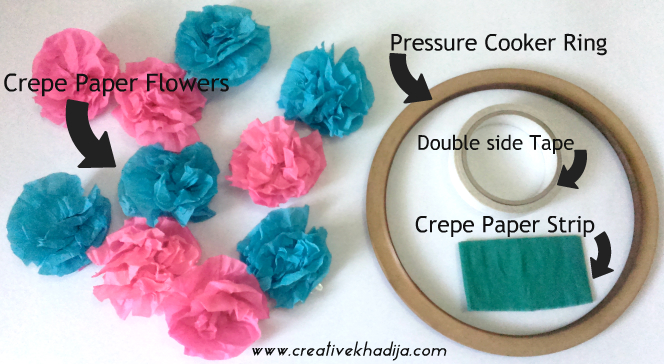 You will need yellow foamic sheet pieces as the middle part of the flower.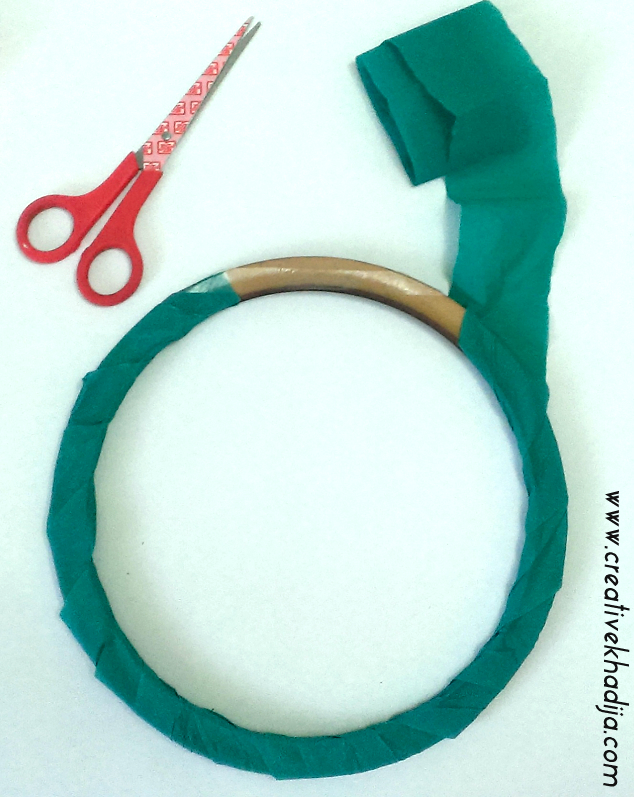 Wrap the ring with a strip of crepe paper. Use double tape for fixing the paper easily.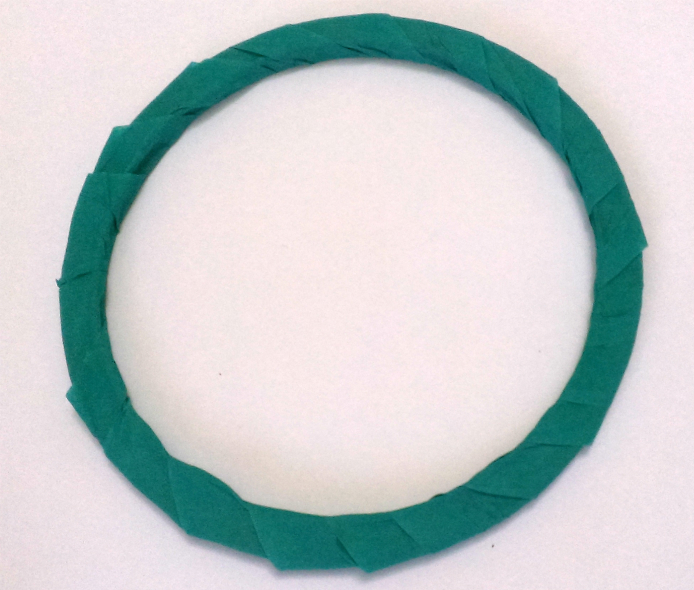 Base is now done! I used green crepe paper sheet.

Here is the Tutorial of making crepe paper flowers.
Now fix the paper flowers on the wreath with the help of hot glue gun.
I sprinkle some glitter in the middle of flowers. I cut some small pieces of yellow foaming sheet for pasting in the middle of flowers.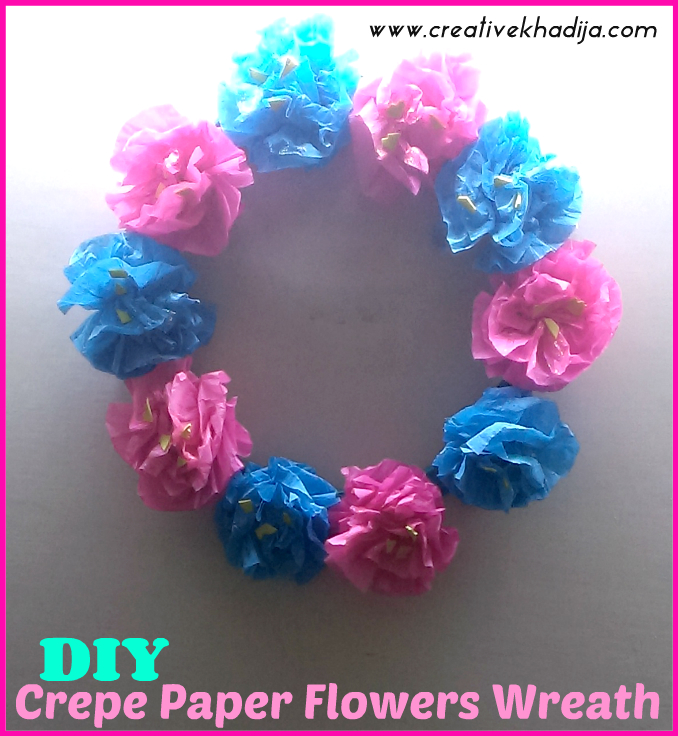 Here it is done!
Super simple & easy wreath making idea.
My niece was not in the room when I hang this wreath on the wall of her room. I wanted to surprise her suddenly! She entered the room while the room light was off, She call her mom & asked what is this on the wall, Her mom entered the room & as she turn the light on, Her first response to see this wreath was "See what Kiran Phupo (Kiran auntie) made for me". She know already who made it. How cute! It was just an ordinary wall art, Not something extraordinary. But she was very happy, in fact she always love whatever I gift her or made for her. She always love those dresses more which I gifted her. Kids are like angels no doubt. Their unconditional love is amazing! I am blessed with two little nieces Alhamdulillah. (I used to write them little lovely monsters in my previous articles. They have magical power of breaking my coffee mugs & other crockery stuff.. haha) I have two little nieces at home and they both are my best buddies no doubt. No matter how much they both disturb me while I am working on laptop. But their one strong hug is enough to make me feel awesome! May God bless them with best health & success in life.
Anyways, last paragraph of my every article is always going long with the random ramblings! See how talkative I am.. haha!
You can have a look at my previous Wreath Making Ideas and Crepe Paper Flowers. I hope you will enjoy visiting the archives!
Have a great day friends ~
Thank You.
Khadija