Hello Everyone.. How is your holiday season going on, I hope you are all having fun with your families & friends.. weather is getting colder day by day. While reading my fellow bloggers posts on their blogs I can see these days there are loads of snowfall visible and sometimes rain too..Well here no rain & snow but its brrrrrr cold..And I am enjoying this too..
My today's post is not a regular crafty tutorial post. As its the last post of the year so here today I want to say one important thing.. and it is a simple word.. Thank You..
Thank You Card
Thank you for appreciating my crafts & creations, Thank you for encouraging me for upcoming fun & ideas..and Thank you for so many things which I cannot explain well. I enjoy reading your words of appreciation through your comments & emails.. these words makes my day even more brighter and so colorful.. So this colorful Thank you card is for all of my readers & followers..
I made this card on my sketch book, I write the word Thank U & then I draw this with a black pointer pen, I start doodling & drawing along with the writing.. so here you can see how I did this..
All you need to have a black pen or markers with card paper sheet.. A hard sheet of your sketchbook is also fine.
After completing the drawing and doodling there, then I start coloring in my design/words.. its a fun job to do after completing the base design coloring is fun..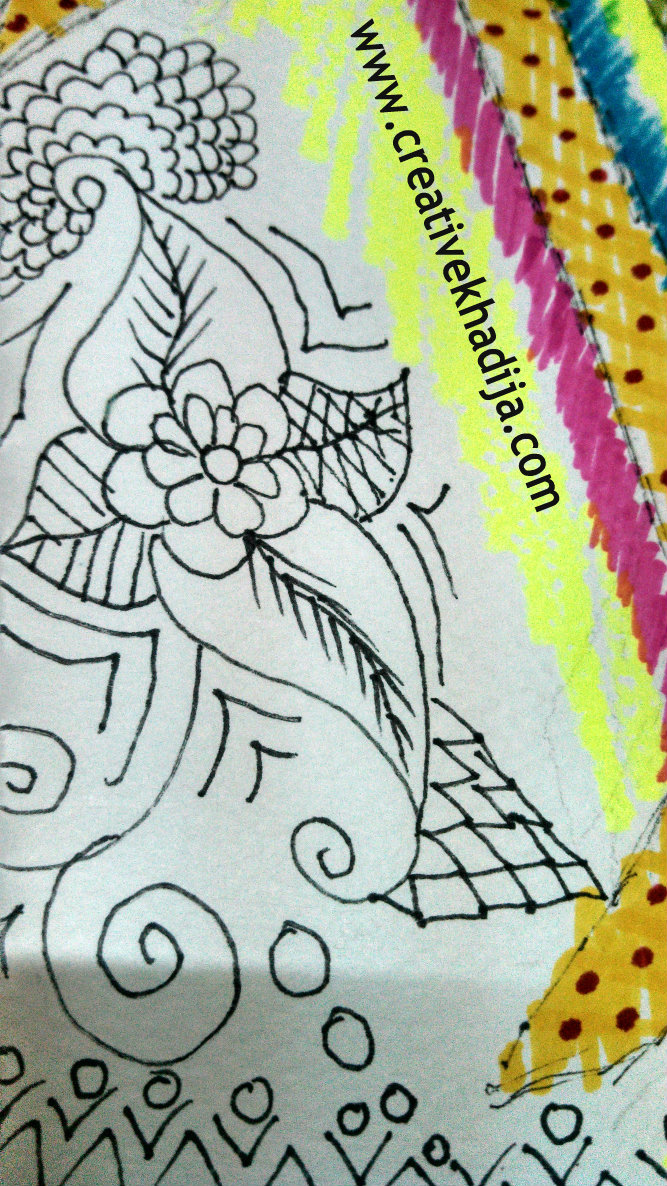 Have a look now.. not some neat lines but not bad because its freehand..
During the 3 years of blogging I have shared my freehand designs several times and all of my designs are always appreciated by my dear readers. I made bookmarks & some wishing cards too. I sold many customized handmade cards with freehand designs, people like seeing their names written with some bright colors & doodles. Some people like these enough to create the card as a wall art & some are placing these cards on their shelf.. I am happy to know that my customers are satisfied with my work.
If you want to have your name written this way on cards or for any wall art etc.. you can write me. I ship worldwide & free.. so feel free to drop your orders at kkcreativemind @ hotmail.com or use the contact form above for the details.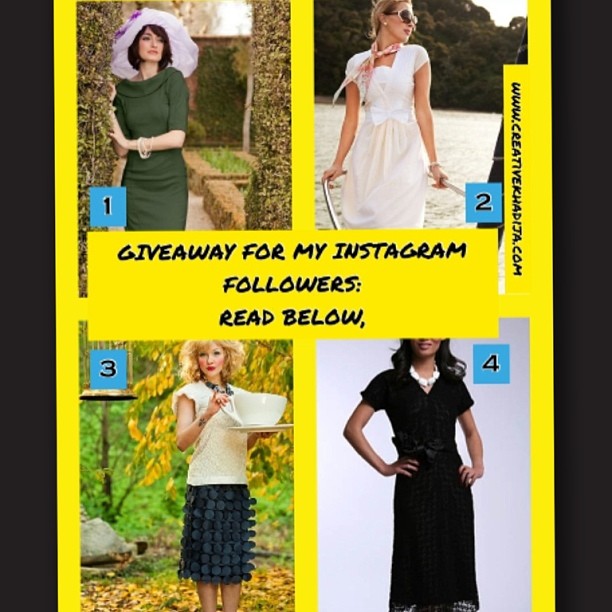 And now one interesting thing I want to share here with all of you..I have a beautiful giveaway going on at my instagram page..! If you are following me at instagram you can visit me there for entering the giveaway to win a beautiful dress by ShabbyApple vintage clothing..(worth $100) All you need to do is just follow me & shabbyapple along with your comment by telling which dress you would like to have.. Shabby Apple is having great stylish products at their shop..And yeah, this giveaway is open to US residents only. So if you are at instagram, go there & follow me for a chance to win any beautiful dress from above by shabbyapple.com.
I hope you will be having a great start of the new year. Wishing you all a happy upcoming year with lots of cheers & success! Life is so colorful & fun, so Enjoy!! May you have loads of fun..
THANK YOU EVERYONE..
Khadija ~