DIY
iPhone Keyring Making
Making fun stuff with little ordinary things is always an enjoyable part of my crafty job. I enjoy creating these little fun things with a small effort. Its always fun to try these because ordinary things makes me happy, in one of my previous post, I was sharing with you about the random visit when I was at a book store & I have got some little things from there. My today's fun creation is also among one of those things.
I made a keyring with an eraser which was designed as an iPhone. As I am a big fan of all these smart gadgets, so I thought to create something crafty with this. And its making was not something difficult or tricky thing.. it was totally easy & fun!
iPhone Keyring Making
You will need to have just a keyring & jump ring to create this. it will not be taking your more than 5 minutes. so simple & fun! lets see..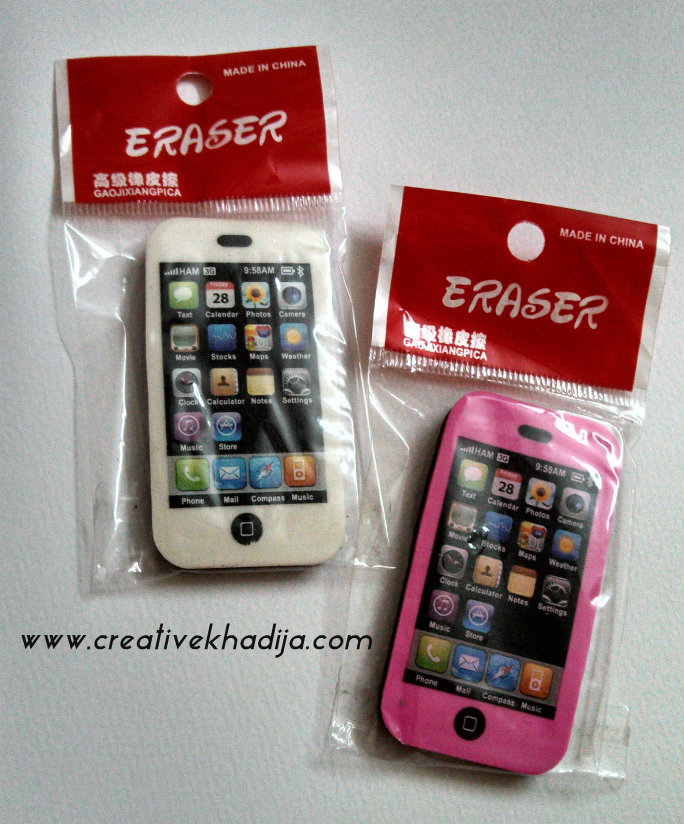 These were the erasers I bought from a local books & stationary store. There I saw too many colorful & fun thingies…but unfortunately I have crossed my school level studies.. haha.. the things were not suitable for more than 8-10 years old kid..
You can see these iPhones are not updated versions of iOS actually.. I think these are iOS 5 or 6 installed.. haha.. there I was noticing some mistakes too.. like the app "Safari" is here written as "Compass" & the app "Messages" is here "Text" for copying something, you must have the talent to copy!! but these made in china erasers were fuuny!
Let's see the how-to..
I take a needle from my mother's drawer, it was a needle for sewing sweaters with no-sharp tip. So I made a hole over the place where I was going to add the jump ring. So with the help of nose pliers, I open the jump ring & fix it well in the hole. Then I add the keychain with it.
While making this keyring, you will need to be careful because an eraser is a soft thing, so be sure to work carefully! otherwise it can may be breaking from the hole part..
That's it..
isn't it easy to create fun stuff with totally ordinary thingies? Well I have an another idea, I will may be covering the surface with mod podge dimensional magic, so the 3d look of that transparent emboss effect will be making its look more interesting! right?
I am going to see these keyrings, if you want to buy any of these.. feel free to submit your queries & orders at kkcreativemind @ hotmail.com
You can also check my others handmade/crafted keyrings Here & Here
Creativity is not something invisible, it always around us, all we need to do is just to figure out where it is.. so always feel free to make things with ordinary stuff..I mostly create with ordinary materials & unusual things.. believe me its not a shame.. its fun! ( I am doing this crafty fun creating from more than a couple years.. shamelessly.. haha) how dare someone to say anything to my ordinary craftiness.. Lol.. I am my own worst critic.. so nobody can do this job unless I am here..! haha..so enjoy the life happily & create the stuff smartly! don't worry if its ordinary or average! just believe that its something special.. because YOU made it.. & YOU are not someone ordinary!! Yeah.. Enjoy!!
Thanks for visiting me & enjoying my crafty fun ideas. Have a look at a beautiful click by me with my iPhone.(the original one, not that eraser.. haha)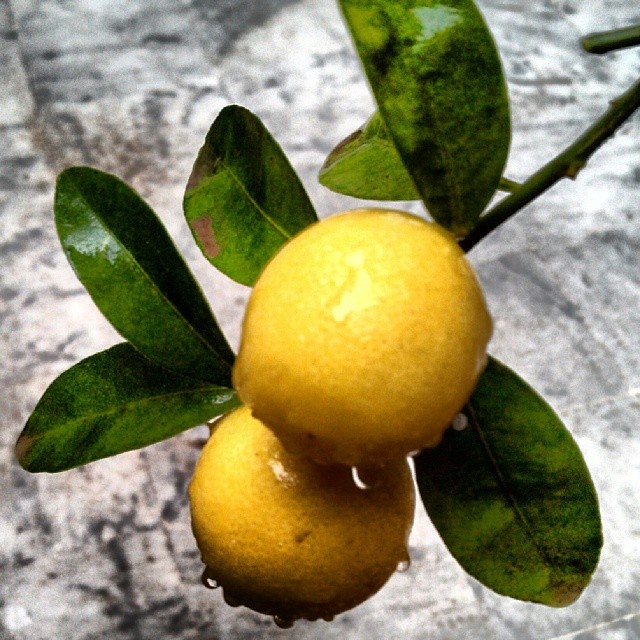 Edited & Instagrammed version of lemon plant from my home garden.
Have a great day!
Khadija