Making jewelry DIY is fun, Although I wear these not all the time but I like making these & sharing the easy ideas about jewelry making.. so fun.. So That's why I like sharing these easy DIY ideas with my friends via blogging too. Today I am also going to share a bracelet which is anthro inspired. A wrist accessory tutorial today..Wrist accessories are always catching my interest more than any other jewelry stuff, do you like bracelets & cuffs? If you like them, then definitely you would like to learn the making of these accessories for creating wrist accessory for yourself or for gifting others too.. SO let's have a look at what I am sharing today!
Anthro Inspired Bracelet
So Simple & Easy!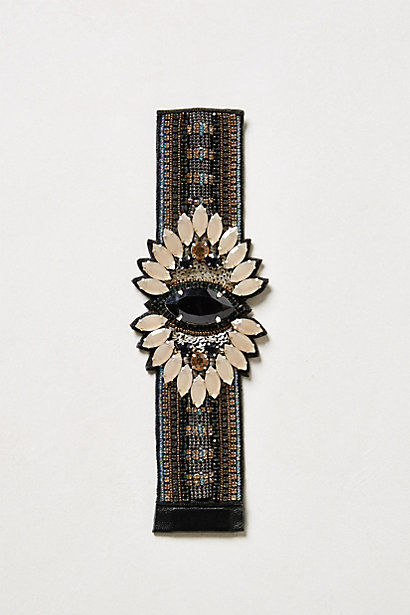 Anthro's Version
I saw this bling & beautiful bracelet by Anthropologie & I love it.. specially when I remember there was a bling patch I was having in my crafty closet.. so I thought to why not to use that in making of a Anthro's Inspired bracelet.. my version is a bit different but not bad I guess.. because its making is super easy! you don't need to have a bunch of stuff to create this simple bracelet.. all you need to have is just a few things & its done.. let's see the how-to now..
Things you will need to have for making this anthro's inspired bracelet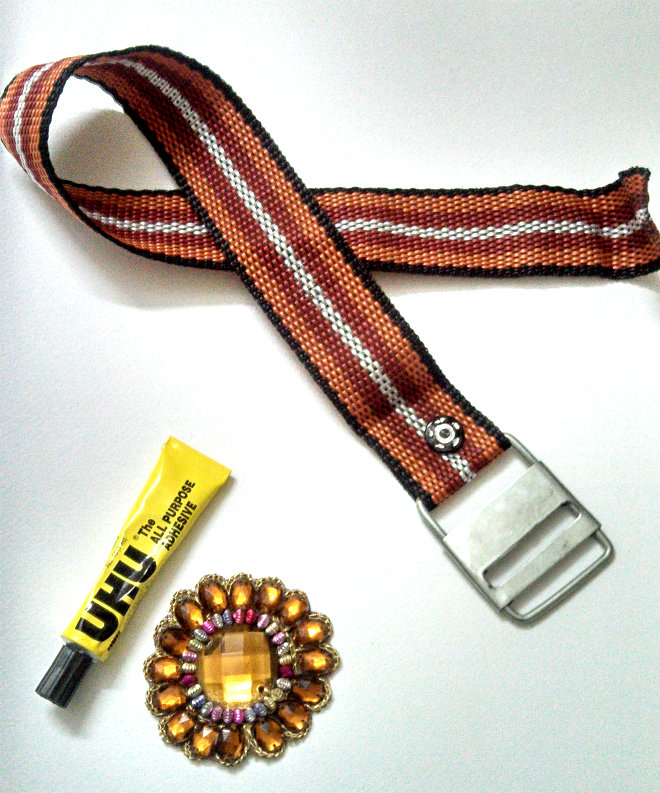 A bling patch, Belt strip or any bracelet base.. hot glue or any transparent glue.
For its making, first you will be measuring the size of your wrist & then cut the belt or leather piece wherever you are about to paste the bling patch. The size of patch is bigger than my wrist, so you may not notice the base of the belt while I am wearing the bracelet. I cut the belt & then paste the patch over it with adhesive glue.. that's alright now! And my hairy arm( haha, ignore it plz..!)..so what if these are not neat..I did some blur over the pic but it doesn't work well..right? well its winter & arms are covered with sweaters & coats..I dont thread these now! haha..
So here it was an easiest version of my anthro inspired bracelet.. its not exactly the same but a bit inspired by their version.. what do you think? Things are not that difficult & hard but its up to us how we treat with these things.. like this bracelet.. so what if Anthro's version is difficult & expensive.. & you may be unable to create exactly like this bracelet but you can make things in your own way.. create with simple & easy things..use less stuff & try your best then.. I hope it would be easy for you because I make this in a few minutes, not so difficult really.. let's try this & you will find it fun..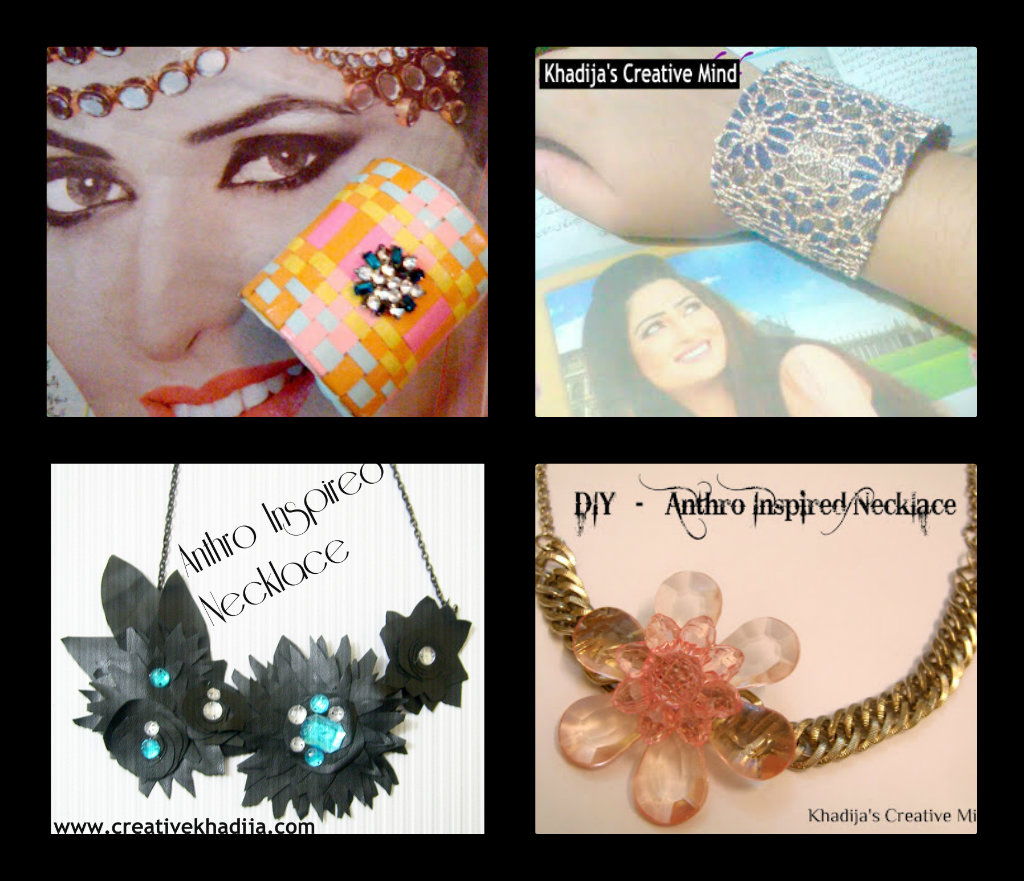 HERE you can see some of my other versions of Anthro inspired accessory DIY.. Hope you will like these too.. Weaved Cuff DIY, Lace Cuff DIY, Leather Bib  Necklace DIY, Chain Necklace DIY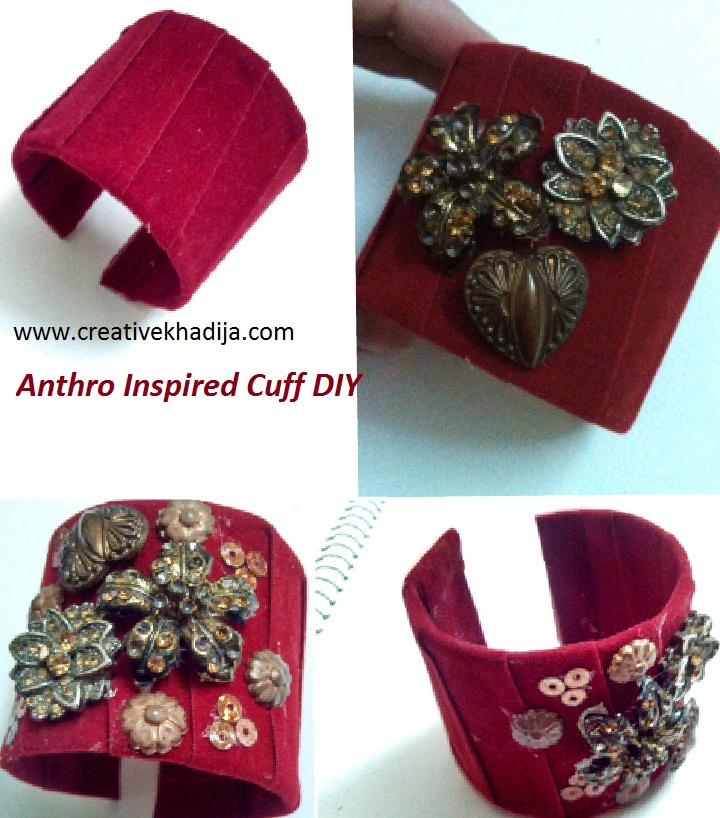 And here it is my most recent Anthro's cuff DIY..
I hope you will like the post, keep creating & enjoying the easy fun stuff..
Khadija