DIY
How To Design A Plain Clock With Colorful Washi Tape
Washi Tape crafts are one of my favorites. They are easy, quick & always look fabulous. From gift packing to home decore, there are so many possibilities. In my previous article, I decoupage a table with some chevron design colorful washi tape. Today I will be sharing a quick DIY about designing a plain wall clock with colorful Washi Tape.
One day while dusting the surface of kitchen cabinets, Suddenly I hit the wall clock & in a moment it was on the floor with it's glass broken totally. Luckily its machinery was working well. So instead of feeling sad, I were smiling. Haha! You know what? The designed glass of the mirror is broken. All I had is a plain clock in light green/off white color. So it's time to redesign. Yay! Another project to start working on. Have a look how I have done it with Washi Tape and some freehand doodles.
How To Design A Plain Clock With Colorful Washi Tape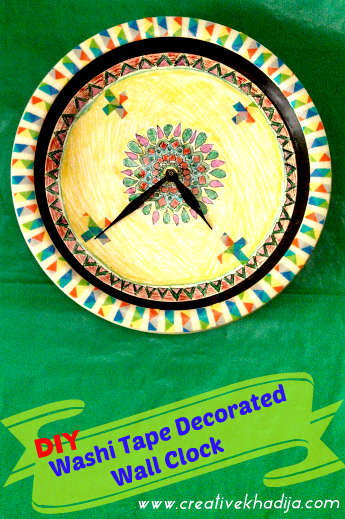 You don't need to have a bunch of craft supplies, Get some washi tape & colorful markers. Design it as you like.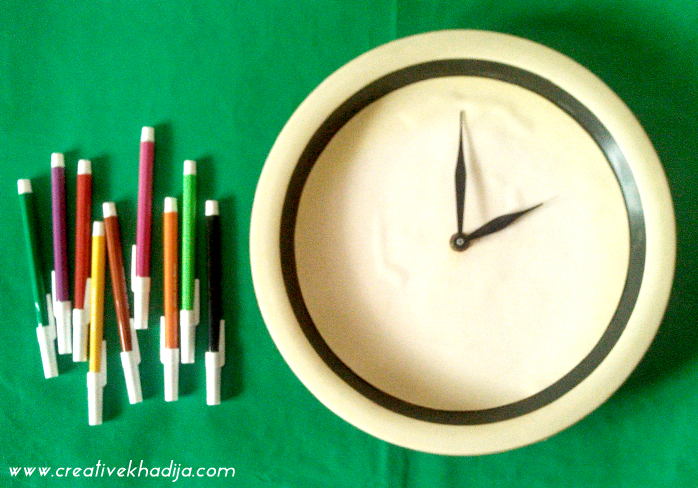 Here it is the plain wall clock, Before applying washi tape, First I did some doodle draw with black marker & fill it with colorful markers.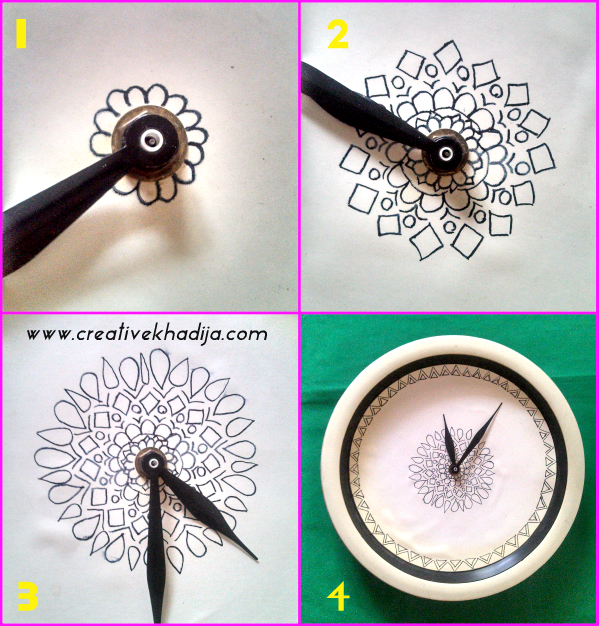 First draw with black marker, Then expand the design as much as you want.
I start from the middle & then complete the border area. Just draw some shapes, triangles, squares etc! I admit it's not something neatly done but it's okay as freehand work is always like this.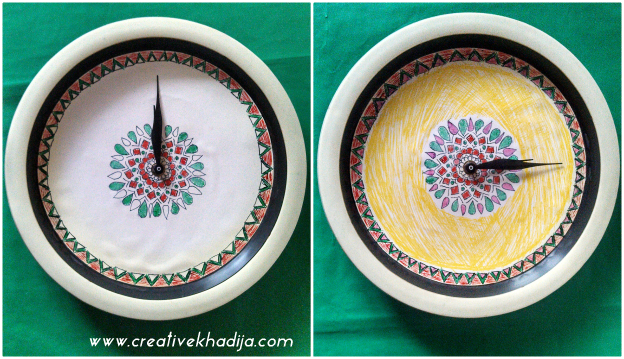 Black, Pink, red & green addition is done. Now I draw some yellow lines around the design.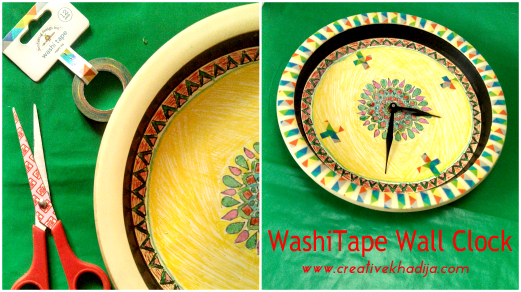 Now it's time to apply washi tapes. I found this washi tape in multi color triangles design. I think it's fine with my doodle design colors.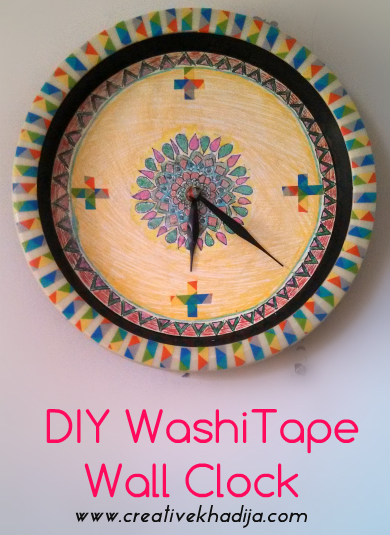 I paste the strip of washi tape on the clock plastic border & one by one complete it. Then I made four plus designs to mention 12-3-6-9 & it's Done! I coated with mod podge then. Yellow color is dim now because of coating.
I am very clever, Instead of hanging this wall clock in the kitchen, I hold it in my room. I hang another simple black wall clock in the kitchen & fixed this one on my craftroom wall. As I decorate it in my craftroom, So better I should hang it here. Haha! I hope you will enjoy this idea. Many of us already have plain wall clocks, So let's try something easy with washi tape any day!
Have a wonderful day everyone!
Thanks
Khadija