Hey Everyone,
I am super excited to announce the news of U.S.H launch today. The U.S.H is the unmatched sock hanger & the best solution to make your messy stuff organize smartly, Specially socks & kids goodies like hairbands, bracelets, toys & accessories. I am happy to be a part of this collaboration. Joey did a great job & invented this hanger to make the mommy life more easy. If you are a mom, You can definitely understand the struggle when a sock is missing & you are looking here and there in search of it. I bet there is a Sock monster who stays at our home laundry rooms. But here is a solution finally to handle the sock monster with U.S.H Sock Hanger.
Let's see what is the U.S.H in this video :
The USH is The Unmatched Sock Hanger
You know what? This opening image of the video is Photographed by Me. Yay!! I was so happy to know when I was told about it. Almost 200 bloggers from all over the world collaborated in this campaign by sending the photographs, I am one of them & my photographs selected for the video & it's title. I am so happy at this. I would love to show you some of the U.S.H hanger images I have captured.
Let's see how I use the U.S.H hanger for organizing my creative-crazy-crafty life! I hope you will like these ideas.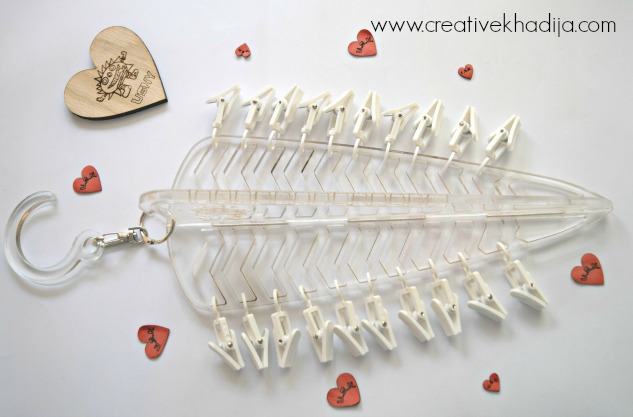 I got two hangers, One transparent & the other in Pink.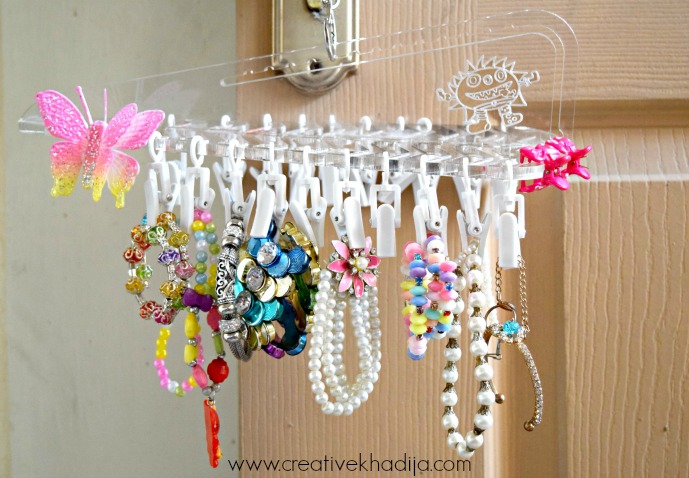 My niece bracelets are hanged very well here. We both did it together :)
Some of the Polaroid pics from my instagram. Follow me there (@creative_mind_khadija)
It's perfect for hanging accessories like rings. I love collecting big rhinestones rings although I don't usually wear these.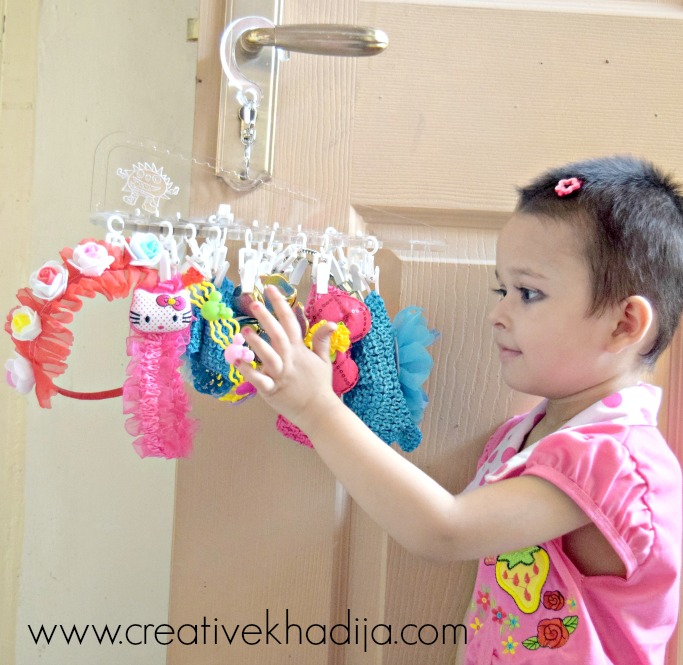 My Niece hair bands on the U.S.H hanger. You will also see her in the video I linked above :)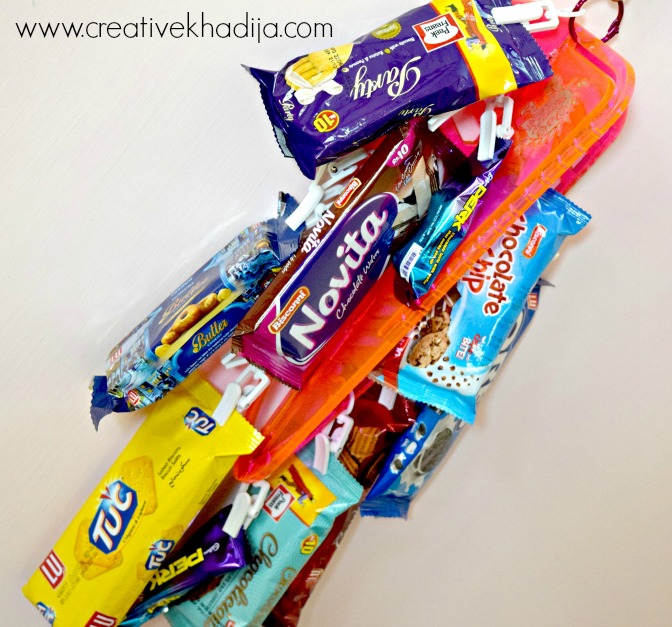 My favorite biscuits & chocolates at one spot. Haha. Which one is your favorite by the way?
My crafty goodies! Some candles, washi tapes, stickers & markers. Perfectly hanged near my craft table. Simple yet fun way to organize!
"The U.S.H saves TIME matching, MONEY replacing and SPACE managing SO MUCH MORE than just UNMATCHED SOCKS!" (Team U.S.H)
I totally agree. You can read my review under the video at Kickstarter. I am sure you will like the useful product as well as the video. Don't forget to let me know your views!
Share the video on your social media networks & spread the news please! I bet people would love to beat the sock monster via U.S.H. The USH is The Unmatched Sock Hanger but it's also the best solution for organizing kids laundry & accessories! Give it a try.
Thank you!
Khadija
P.S – This post contains affiliates links. Thanks for your support.