Hey all, I hope you are having a good day while staying safe at home during this COVID-19 pandemic. I noticed many fellow bloggers & friends who are sharing recipes everyday. Well guys.. you are not hungry, you are bored I am sure. Also, it's not bad trying new recipes everyday but whenever I am trying some new recipe, I am usually short of necessary ingredients. Then I thought to make something from available ingredients. Let me share my vegetables noodles recipe today which is easy peasy & with available at home ingredients. Keep reading my today's blog post to know how to make noodles by available vegetables at home.
Vegetables Noodles Recipe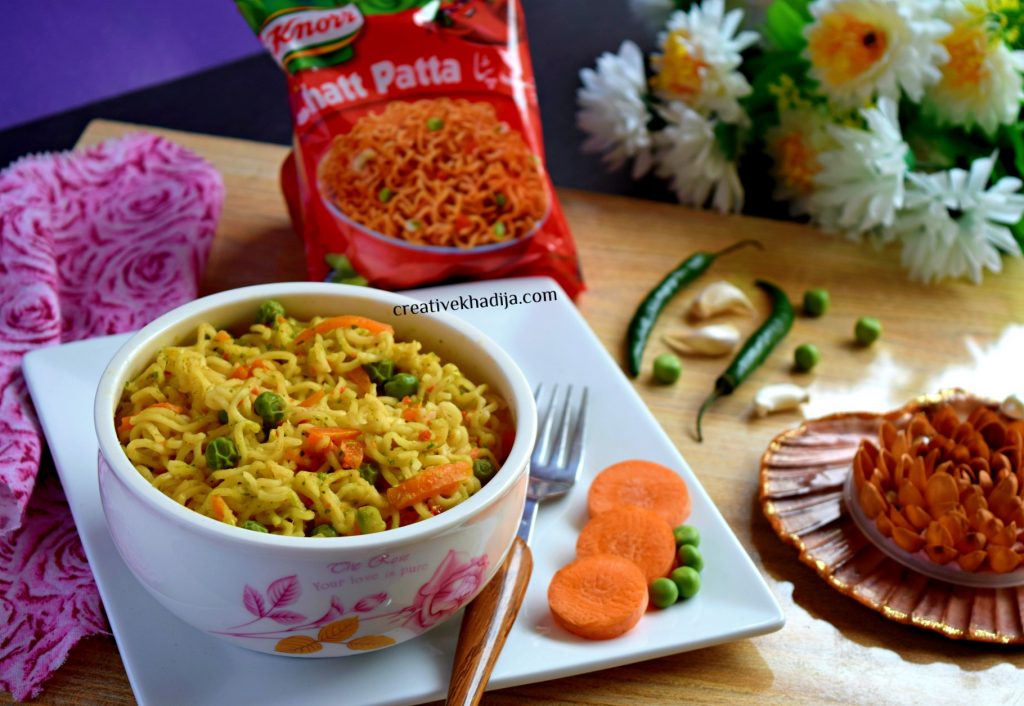 Do you love vegetables noodles? Instant noodles are easy to make & quick as well. I have shared this recipe on my instagram few days back already. Let's start making!
How To Make Noodles by Available Vegetables at Home
You will need any instant noodles available in the market. I got Knorr Chatt Patta noodles here.
Vegetables – green peas & carrot or any other available at home
I boiled them both together but slightly not completely.
Chicken mince- if available at home, you can skip it
Boiled eggs chopped – if you like them
Ginger Garlic paste
Chopped Onions
Oil for frying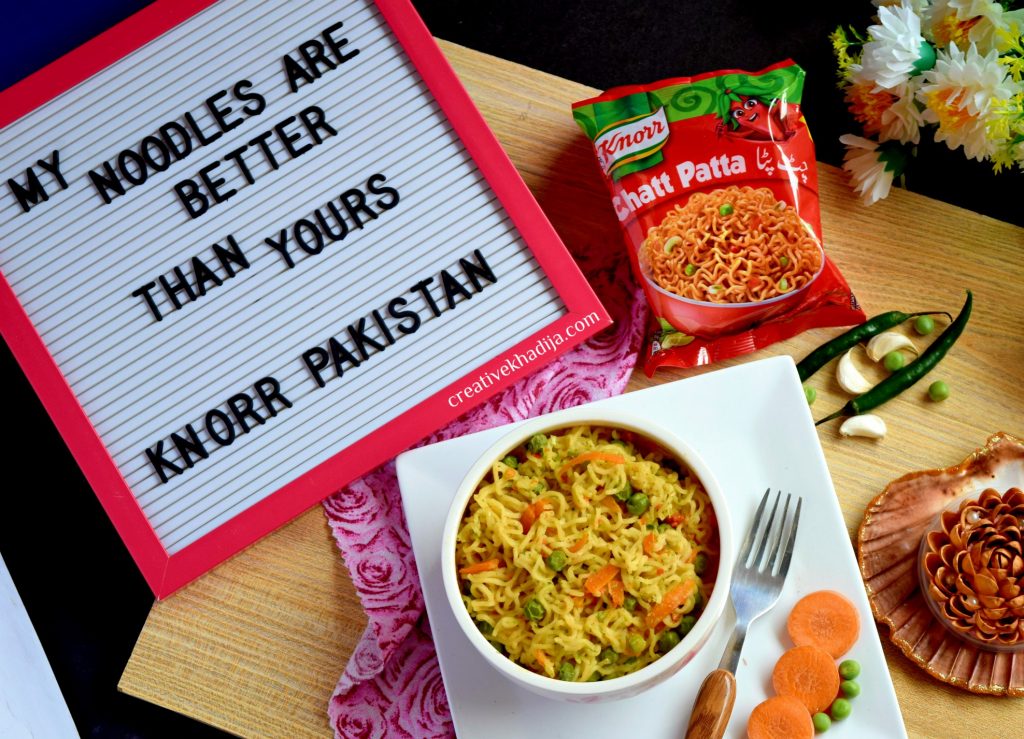 Look at my yummy bowl of vegetables noodles, do you want one?? It's so easy & you should make one for yourself now.
How to make noodles:
Add two cups of water in a saucepan & when it starts boiling, crack your Noodles in it.
Boil the noodles & add Chatt Patta masala on it (its in the sachet inside the pack). Keep it aside once it gets cooked.
In a separate frying pan, saute the chopped onions in oil, add ginger garlic paste & fry. Add boneless chicken small chunks or the mince if available & cook it well until it gets ready.
Add boiled vegetables in it & fry for 2 minutes only & mix the noodles with vegetables masala. Cook it but do not mix it by over cooking. In the end add boiled egg chunks. (I haven't added these here in my recipe but you can add)
You can also add some of the masala packet for seasoning in the end when you are about to turn the flame off. It always gives a good flavor.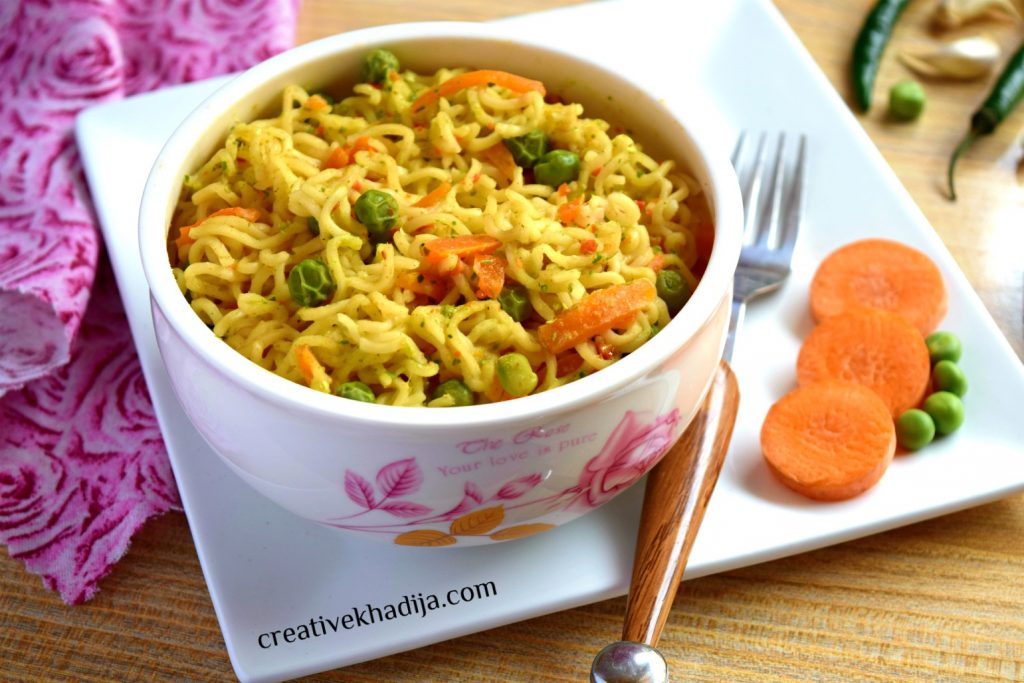 Set it in a bowl, take a nice click of your food & share with the family & friends. Because why not? Ohhh and don't forget to eat it before the food gets cold. Hehe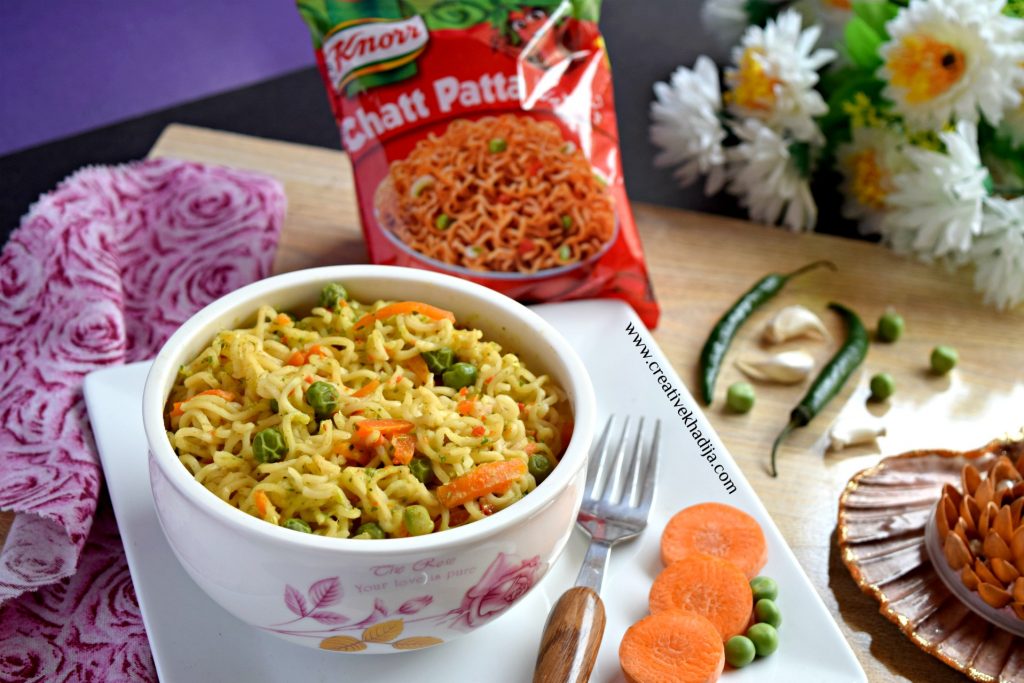 Isn't it super easy & quick noodles recipe? I think you should give it a try today!
Oh I remember I also have an easy spaghetti recipe which I have shared few months back. Have you checked it on my Instagram already? @creative_mind_khadija
Easy Spaghetti Recipe with Ketchup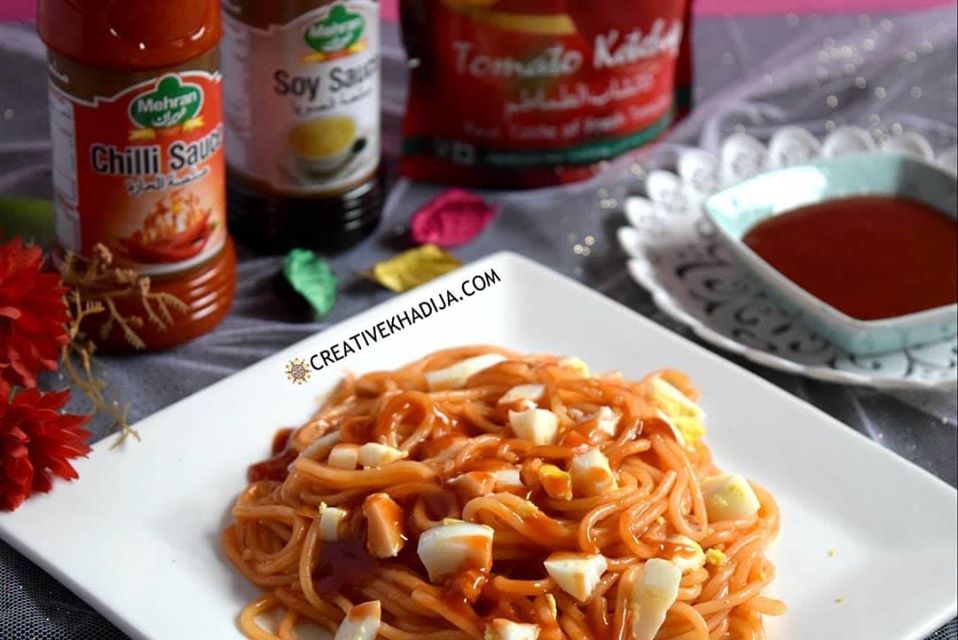 Ingredients for Spaghetti Recipe:
Spaghetti
Garlic paste
Ketchup
Boiled eggs
Salt & Pepper
Chilli sauce, soya sauce & vinegar
How To Make Spaghetti with Ketchup:
Boil spaghetti & set aside.
Stir fry garlic paste in olive oil.
Add one cup of tomato ketchup, half cup chilli sauce, 1 tbsp soya sauce & 1 tbsp vinegar in it. Add salt, black pepper & chilli flakes to taste.
Cook it on low flame for 2 minutes & mix with spaghetti. Boil eggs & cut it into chunks to add on top of it in the end. Ta-Da!!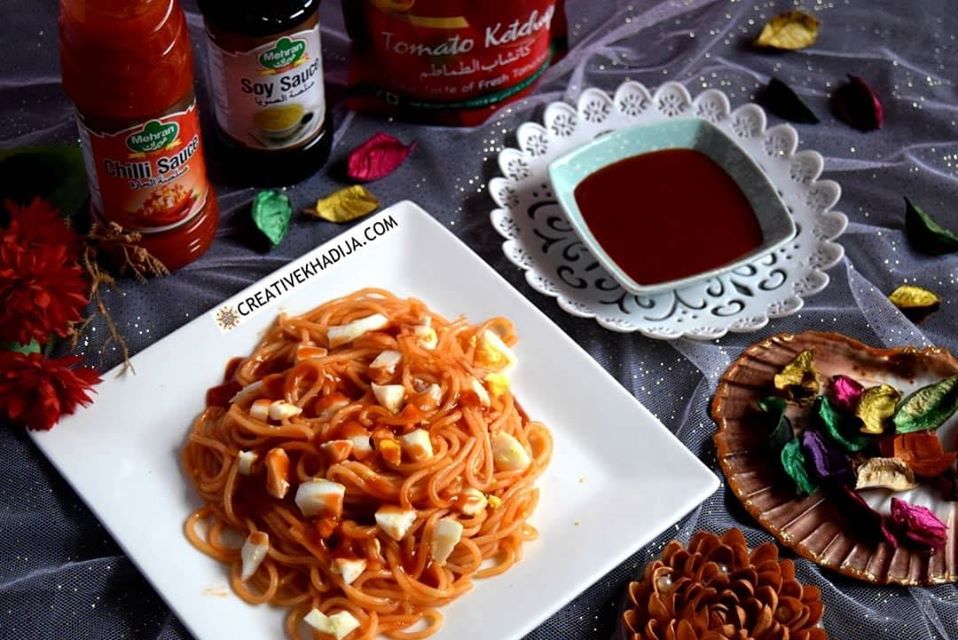 My quick version of spaghetti is ready! You can also stir fry vegetables of your choice & fried chicken strips to add in this recipe. Try it & let me know if you liked it.
I hope you liked my both easy recipes of today. Vegetables noodles are very common recipe & easy to make as well. Do let me know if you have already tried it or going to try this. I would love to see your food/recipe. You can see more recipes for Ramadan on my blog in archives.
Have a great day! Stay safe, stay at home please!
Khadija