Creative Khadija Photography
How To Make Strawberry Smoothie in 5 minutes only
Today I am going to share, how to make strawberry smoothie in 5 minutes only. This is one of the easiest & quick way of making healthy fruit smoothies.
Hello everyone, I hope you are taking all the safety precautions and staying at home. These days we need to work on keeping our immunity system strong. Also Ramadan 2020 is just around the corner now, so healthy eating habits can help us staying strong. Today I am going to share, how to make strawberry smoothie in 5 minutes only. This is one of the easiest & quick way of making healthy fruit smoothies.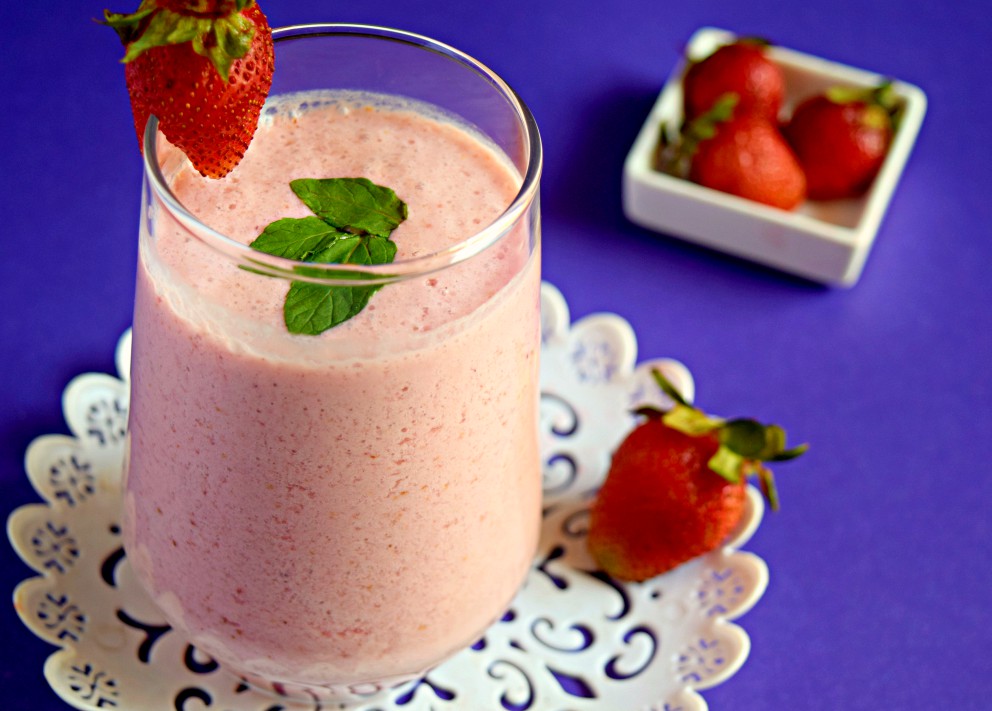 Though every fruit & vegetable contains rich vitamins, fiber & glucose but strawberry is one of the best fruit for boosting immunity in the body. These days while we are facing COVID-19, we need to boost our immunity system with food. So I thought to share my strawberry smoothie glass with you all along with a super easy & quick way how to make it. Let's start making!
How To Make Strawberry Smoothie
You will need:
Strawberries – 8-10 fresh or frozen
2 glass Milk – with cream or without
A pinch of salt
Sugar – to taste
Mint leaves – if you like
Ice cubes – 2 only
Food processer/blender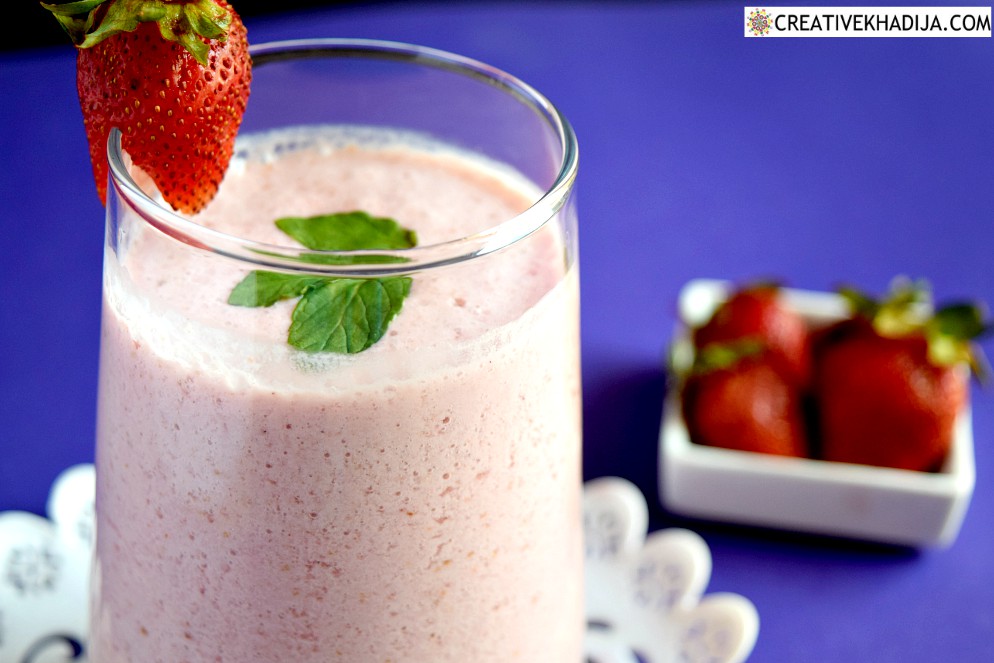 Wash & clean strawberries first, then remove the green leaves head part of it. Cut it into two pieces & put in the blender jug.
Add two ice cubes & sugar/salt in it. Now grind it for a minute.
Once it gets mixed, start adding milk now and keep blending.
Once all of it gets mixed well, then stop the blender & pour the strawberry smoothie in the glass.
Serve it & try not to keep it for long in the refrigerator.
Immunity booster smoothie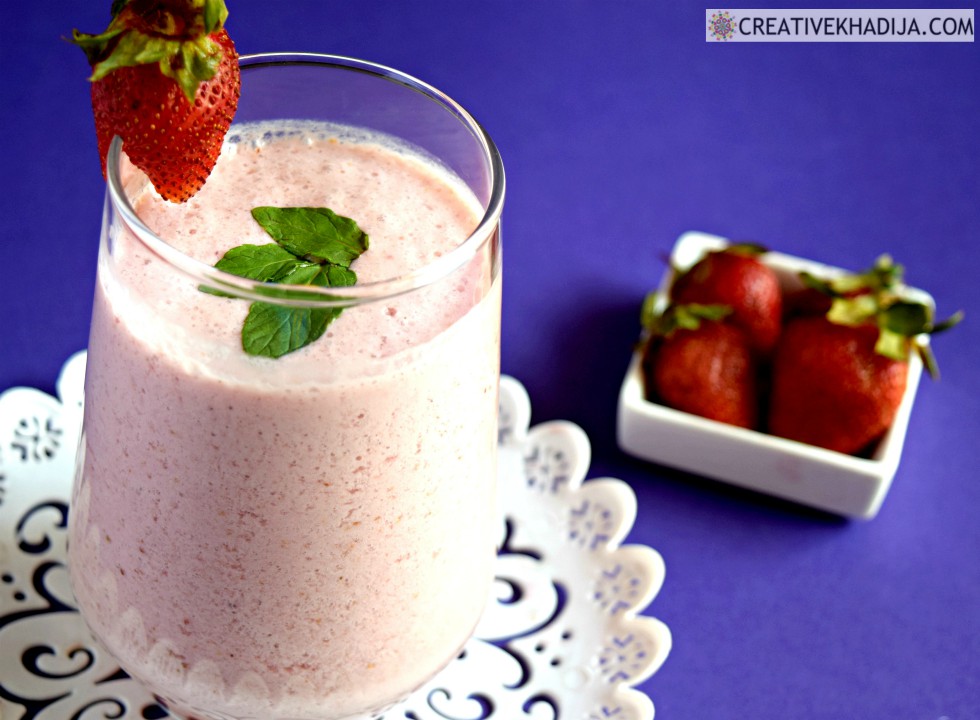 If you are adding without cream milk & no sugar in it, this can be one of the low calorie smoothies as well.
Fruits are among one of the best immunity booster foods. If fresh fruits are easily available in your area, you should get it and add in your daily diet.
Easy & quick glass of healthy drink. I hope you will like the taste of it. I know some people find the strawberry taste more like a medicine syrup we used to drink in our childhood. But in milk, the taste is not that strong so you can have it. If you still want some twist in the taste, you can add two table spoons of rose water in it.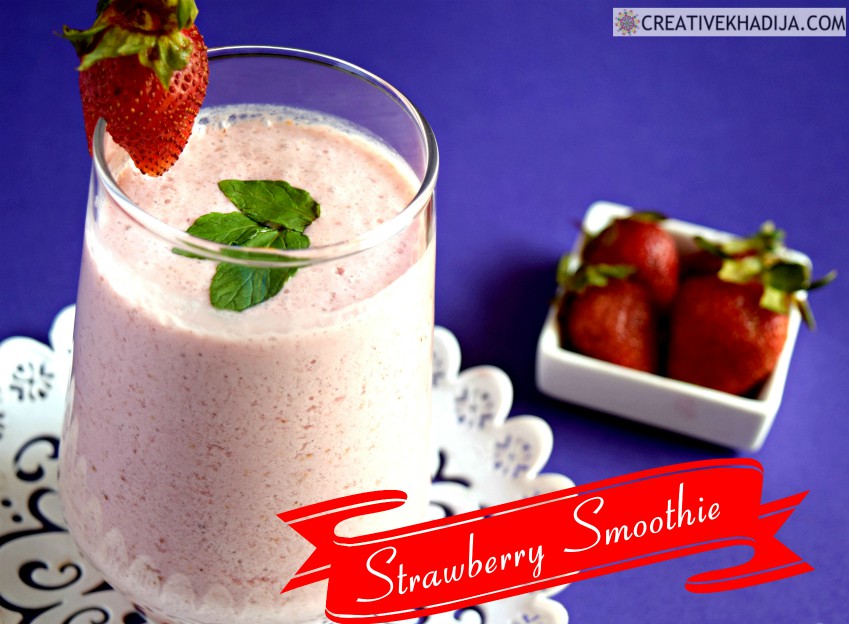 Also, if you want to add red food color in it, you can also add. I don't like any artificial color or product in my food usually so I even avoid sugar in my drinks like tea, coffee or fresh smoothies. It's all about the taste you like, depends on your taste.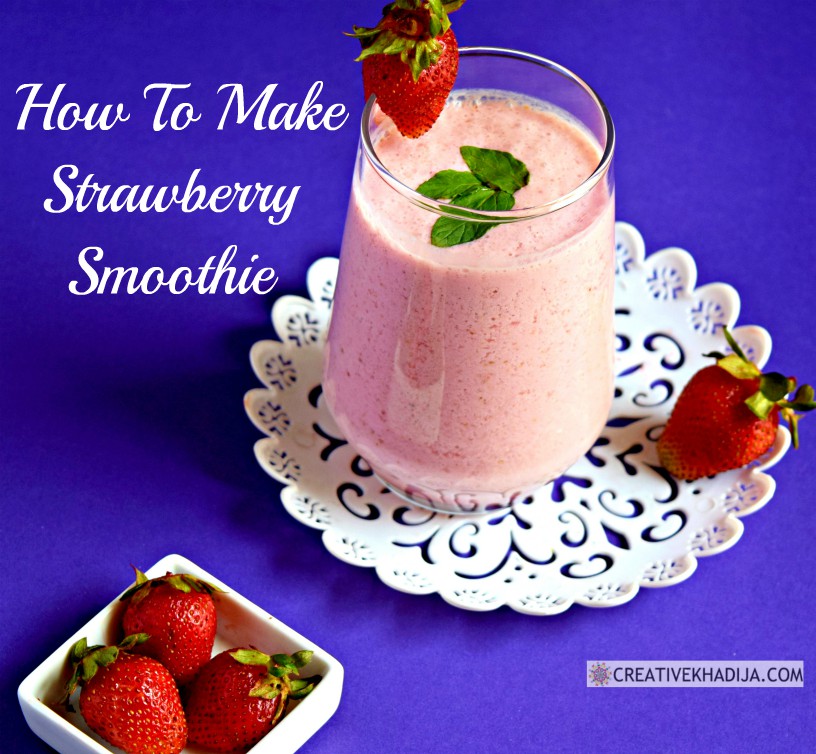 I hope you find my immunity booster smoothie drink recipe useful. Now you know right how to make strawberry smoothie within 5 minutes only. Super easy & simple for everyone who wants to try it.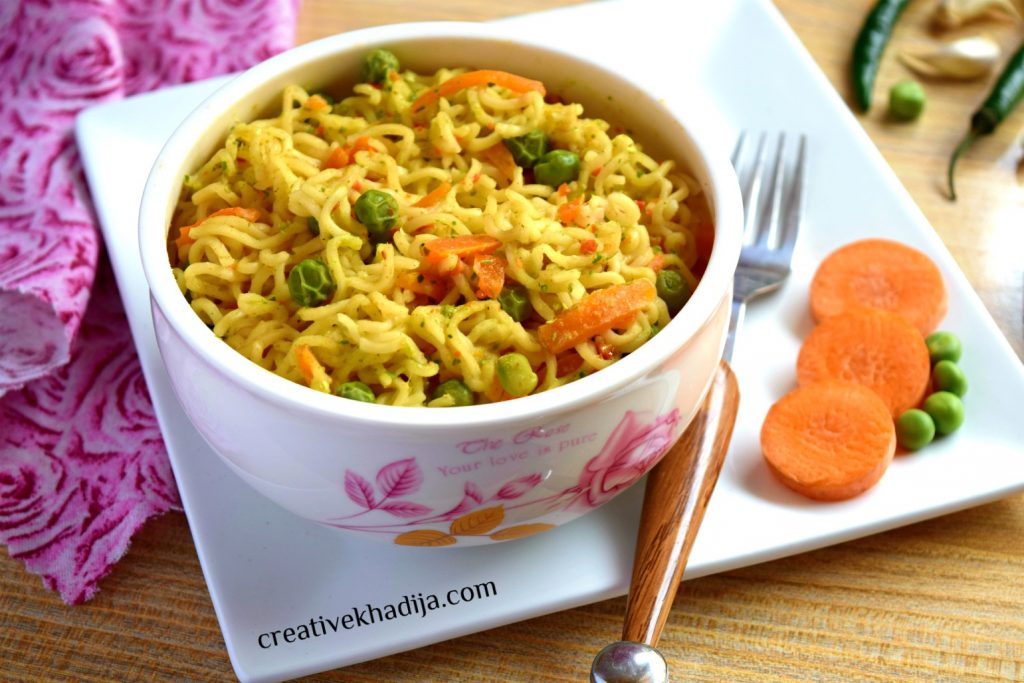 You can also check my chicken and vegetable noodles recipe in the previous blog post. I am sharing recipes sometimes of my Instagram as well. Let me know if you like it :) Feel free to drop me any queries or comments as feedback.
Yo can also have a look at some of my previous Ramadan recipes & food blog posts collections here: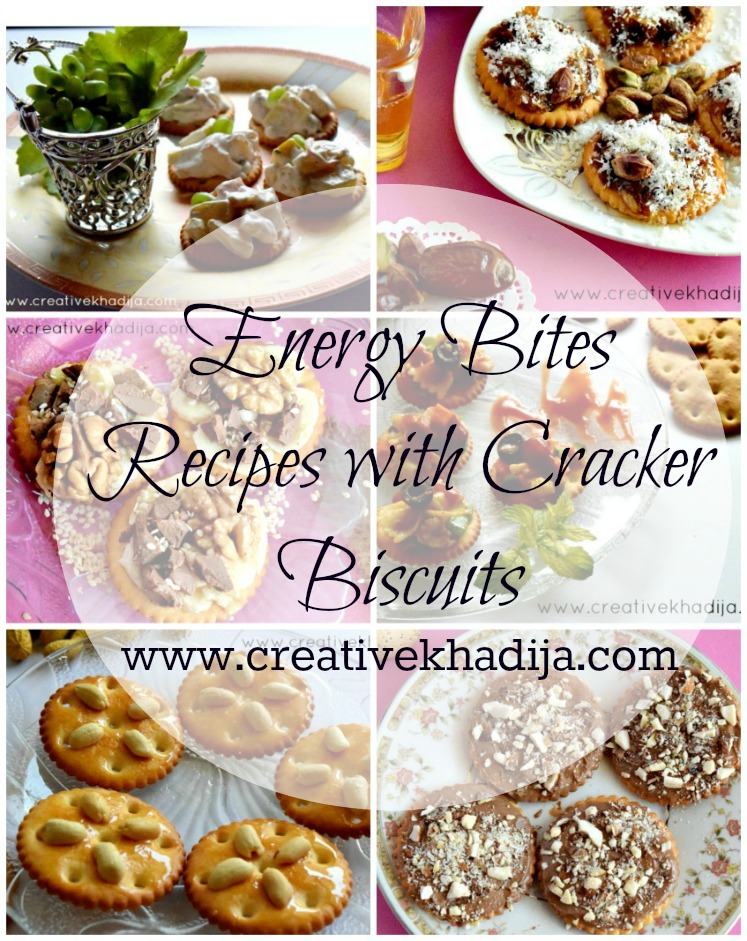 Ramadan Quick Bite size Food & Recipes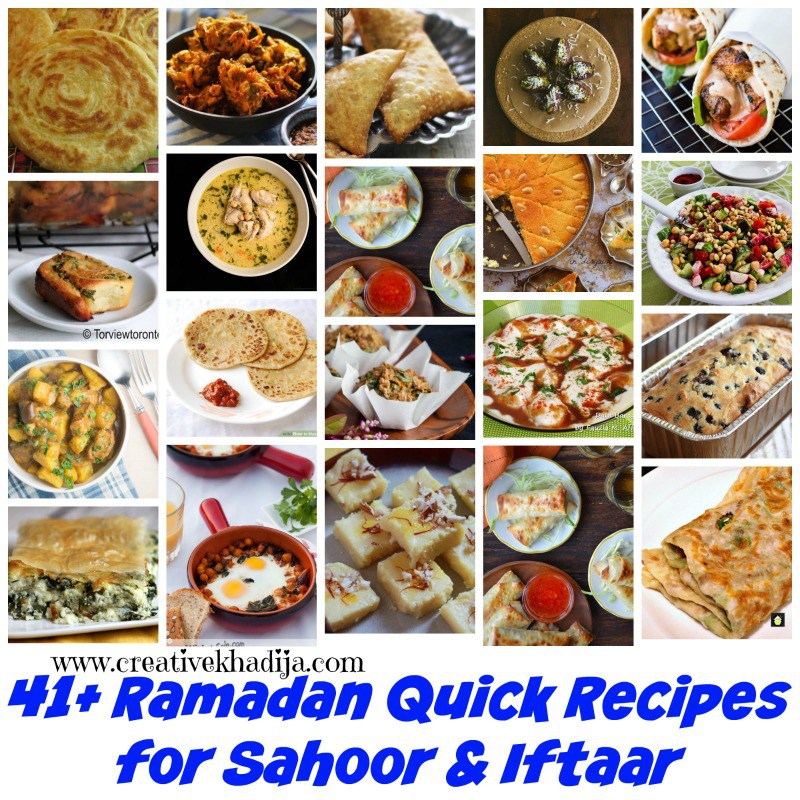 Ramadan Quick Recipes Collection
Have a great day!
Khadija