Hey All, December 2017 is in full swing of the winter season. In several countries of the world it's snow falling too. We had rain last week here in Pakistan. During rainy days hot drinks are everyone's priority. Right? Besides Tea and Coffee, I am going to talk about green tea today. There are many health benefits of Green Tea that you would like to know today. Read my post and let me know if you liked it.
What does every girl want? A flat stomach and a fit physique throughout the year. But girls also want pizza every other day and fries every day. And this is where the problem lies. We want to get rid of fat but we love food. What's a life without good food anyway? Every problem has a solution and while some may not have a good solution this problem does. And the solution is a one-hour workout and a cup of green tea every day.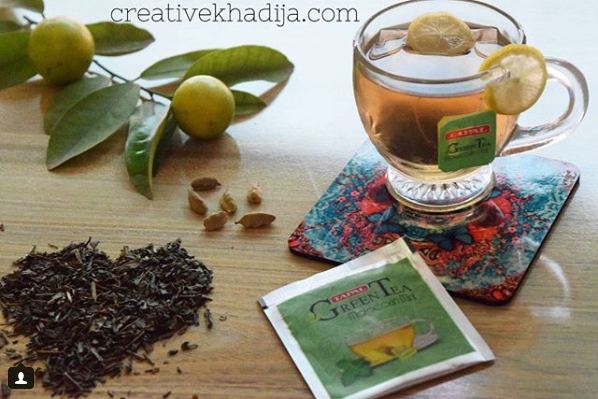 Green Tea Health Benefits that You Would Like to Know Today
Taking an hour out of your daily routine for workout sounds like an impossible thinking to do. Not to mention the fact that we love our laziness. And I know what you're thinking. What about all the walking we do at the campus or at work, or all the running we have to do after a child? That just doesn't cut it. We're going to have to force ourrself in the beginning but with time we will get used to it. In fact, we will start looking forward to that one-hour workout. (Trust me!)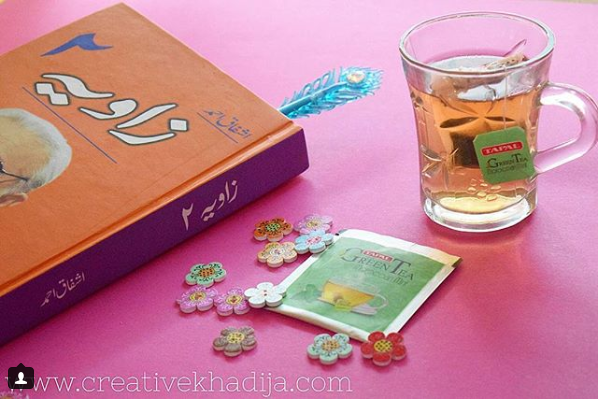 I love books (not syllabus ones of course.. hehe) A cup of green tea with a good book is my favorite part of the day. Ab fit hongi mein.
Anyways, now the second habit you have to adopt is easy and tasty. And that's green tea. Green tea not only tastes good but it also has these awesome antioxidants called Catechins that boost our metabolism and reduce fat. Now you're interested, aren't you? Want to know something better? Green tea also has some antioxidants that slow down premature aging. Aren't these Green Tea health benefits interesting?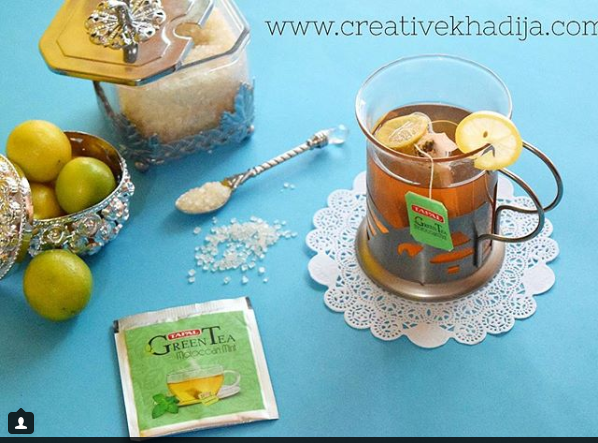 After reading all these details about green tea, it's a done deal. All of us are going to start drinking green tea. If you belong to the category of people who don't like the taste of green tea, you have nothing to worry about.
Enjoy the new TVC of Tapal Green Tea now!
You can get Tapal's Green Tea in a variety of flavors including apple cinnamon, tropical peach, and lemon. So eat all the chocolate cakes and pizzas without worrying over not being able to fit into your favourite jeans. Because with Tapal's Green Tea, fit hongi main! Enjoy this Tapal green tea ad and have a great weekend. I hope you enjoyed these Green Tea health benefits today.
Thanks
Khadija
P.S- This is a sponsored blog post. All views about the product are my own. Photography is also by me. Thanks for your support.